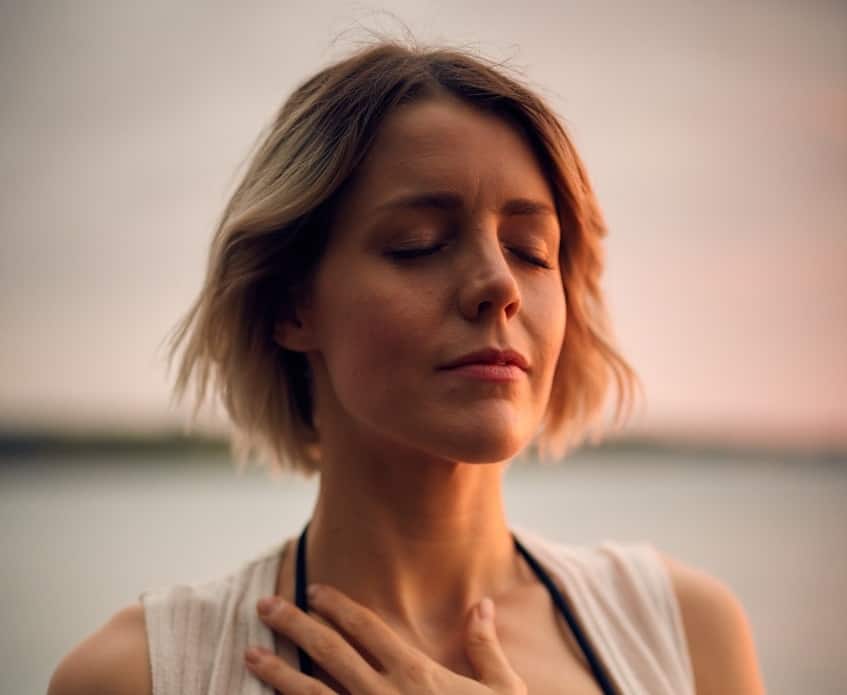 Too Busy to Breathe? 5 Easy Tips to Incorporate Yoga into a Busy Day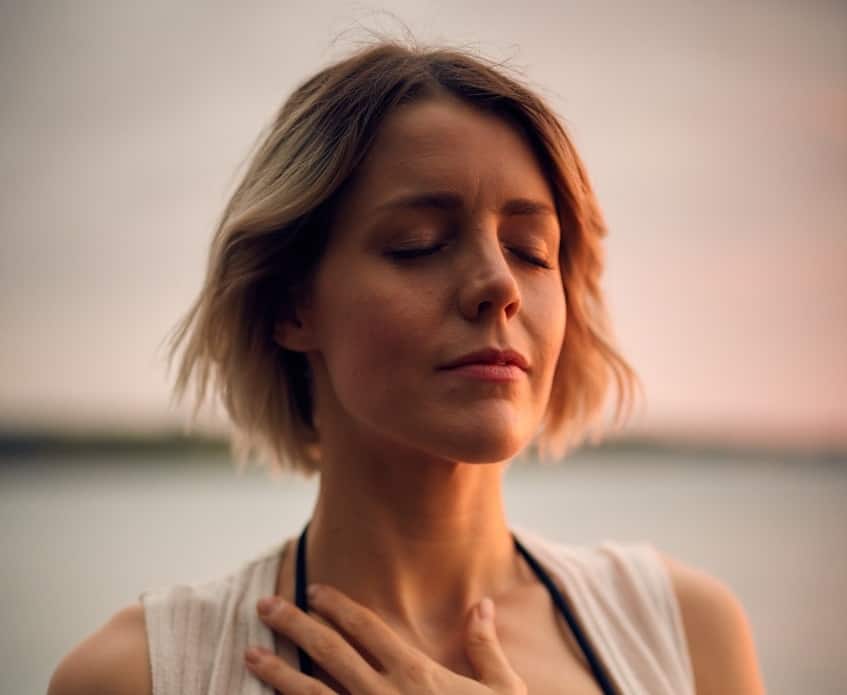 Regular contemporary life is quite hectic, and the mind, body, and spirit go through various spins just trying to keep up. While we're running amuck, tending to chores, and fulfilling our duties, we have a tendency to fall out of sync with ourselves, which eventually results in a deterioration of our health and well-being.
The truth is that we all need a support system in the form of something that can help us keep running and remain healthy even on our busiest days. Yoga has been helping people for centuries to achieve complete balance in the body, mind, and spirit. The science of yoga is universal and does not require a specific time, place, or schedule in order for practitioners to benefit. You can make it your most reliable companion, even on the busiest of days. All yoga needs is the right mindset. Here are five ways you can incorporate yoga into your hectic schedule and achieve greater balance, harmony, and wellness.
1. Begin the Morning with Sun Salutations
If you snooze in the morning, then you shall lose the day! True to these words, yoga demands commitment, but in return, it will be your constant supporter, even through your worst days. The first step to incorporating yoga into a busy lifestyle is adjusting your body clock so that it is in line with the daily cycle. As a yogi, it is essential to function in harmony with the energy cycle of the sun. This means getting 6-8 hours of sleep, along with ensuring that the wake-up time is at or before the sunrise. Turn off the lights and put away your electronics by 11pm, so you can wake up feeling fresh and active just before the sun begins to shine its first rays. Begin your day with 10 minutes of Sun Salutations, which can have the same effect as a 45-minute workout. Through Surya Namaskar, you not only pay homage to the ultimate source of power (the Sun) but also start your day off prioritizing your mind, body, and spirit.
2. Practice Yogic Breaths On-the-Go
Breath is the source of life. Yoga explains how breath is directly linked to the health and wellness of the entire body and mind – this pranayama breathing technique can be performed anytime and anywhere. All you have to do is breathe into the full capacity of the lungs, retain the breath for a few seconds, and gently breathe out through the nostrils. This is recognized as Simple Relaxation Yoga Breathing. This process of breathwork not only clears any channel blockages in the body and mind, but also ensures that impurities are flushed out from the body in the form of carbon dioxide. If you want to kick it up a notch, there are a few other yogic breathing techniques that you can try, such as Alternate Nostril Breathing, Sudarshan Kriya, Sheetali Breath, or Kapalbhati.
3. Embrace an Ayurvedic Diet Regimen
Ayurveda, the sister science of yoga, has a significant role to play in sustaining a yogic lifestyle. Our body is composed of different doshas (constitutions) that directly influence our physical and mental behavioral patterns. Maintaining a dietary discipline according to the body constitution is crucial for gaining the maximum results from your yoga practice. If you are unsure about your dosha, then seek the help of an Ayurveda expert, and begin to incorporate the suggested personalized diet that they will recommend.
4. Take Yoga Breaks
If you're too busy to roll out the yoga mat and perform a full routine, this doesn't mean you can't practice yoga! If you are devoted and in need, then the science shall accompany you wherever you go. Take a few minutes in the car, at work, at your desk, or in the kitchen to practice some Chair Yoga. Try the Seated Spinal Twist, Cat/Cow Pose, Seated Camel Pose, Seated Forward Bend, Seated Tree Pose, or any other poses that you can perform comfortably and in the space of a few minutes. These poses are simple, restorative, and highly effective in keeping the circulation of energy up and running through the entire body from head to toe.
5. Conclude the Day with a 10-Minute Meditation
Now that you are all set to doze off, invest in a few minutes of guided meditation and self-reflection. This can be done by lying down in a supine position, and gently reminiscing about the gifts of life with gratitude while embracing any disparity with positivity. This will help you sleep better, as the practice puts both the mind and the body in a peaceful state.
The first step to welcoming yoga into your life is a resolution. The rest will follow.
By Manmohan Singh. Full article originally posted on ArtofLiving.com
Next Steps
Join us for Sri Sri Yoga Teacher Training – an authentic and immersive 3-week 200H Yoga Alliance accredited training with a world-class faculty. Dive deeply into yoga and emerge from this life-changing immersion as a confident, heart-centered yoga teacher with a profound practice to share. Next training June 20 – July 11, 2019 Learn More
---
Interested in learning more about yoga and the programs at the Art of Living Retreat Center? Check out our annual catalog here!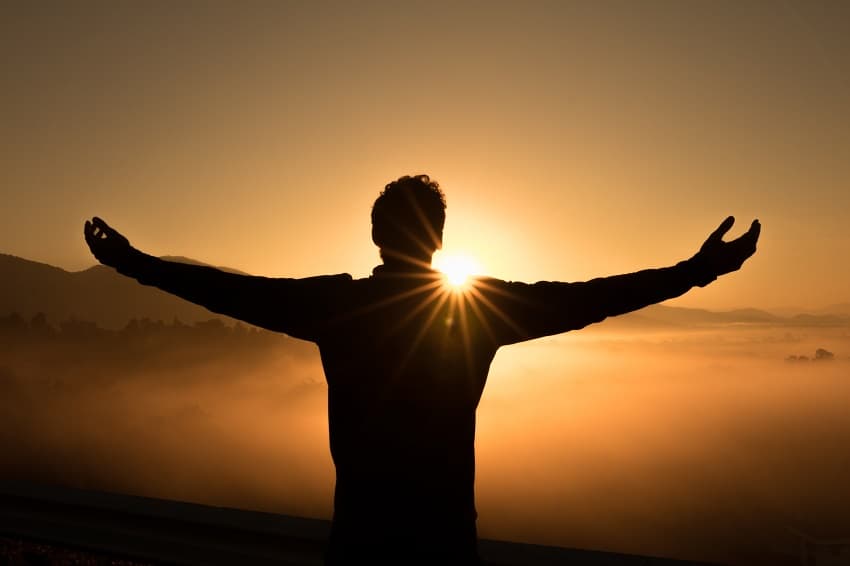 8 Yoga Poses that Kindle Gratitude on Thanksgiving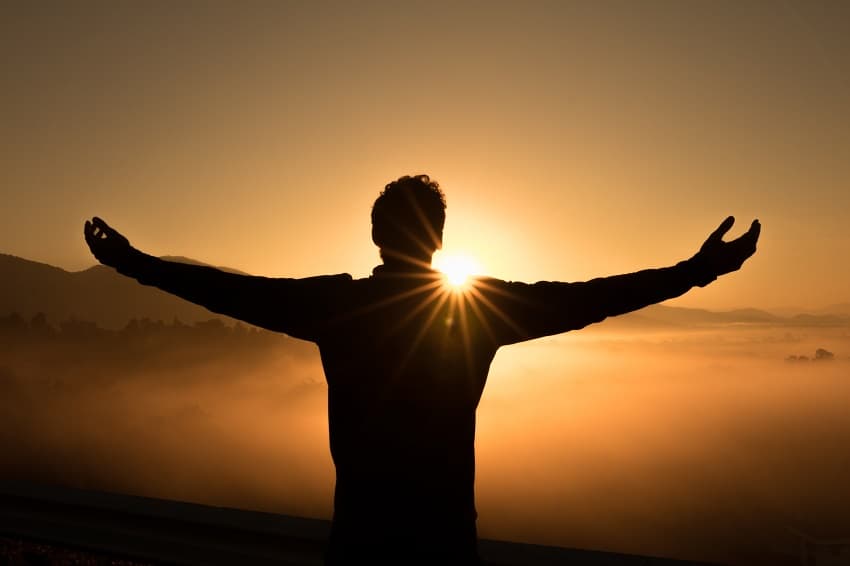 Start your Thanksgiving day with 8 yoga poses that inspire gratitude.
For the best results, hold each pose for five to ten breaths.
1. Mountain Pose with Raised Hands (Urdva Hasta Tadasana)
This welcoming, powerful pose kindles gratitude as you open your heart and stand grounded in receptivity. Feel hopeful and grateful for all your dreams and the unknown adventures of the future that give you a sense of purpose and openness respectively.
2. Standing Forward Fold (Hastapadasana)
This releases the spine and invokes gratitude as you learn to trust your feet to hold you and allow fresh, oxygen-rich blood to move towards your brain for mental clarity. Allow your worries and negativity from the day to roll down your spine and pour onto the floor, and feel renewed with gratitude for the positivity in your life.
3. Child's Pose (Shishuasana)
This gentle hip-opener inspires gratitude as you fold forward into yourself, get closer to the earth as if you are putting a gentle kiss of gratefulness on the forehead of mother earth. Bow down and surrender. Let go of things that are not serving you. Find gratitude for your very breath—a sign that you are alive and everything is possible.
4. Camel Pose (Ustrasana)
This challenging pose inspires gratitude as you practice courage and vulnerability while remaining open. As you open your heart, throat, and shoulders, find gratitude for all the courage you've summoned into your life, and how it's helped you through challenges big and small.
5. Seated Forward Fold (Paschimottanasana)
This hamstring stretch inspires gratitude as you focus your attention inward. As you breathe calmly, consider one part of your body for which you are especially grateful.
6. Supported Reclining Heart Opener (Supta Baddhakonasana)
This relaxing chest opener softens and opens up your heart chakra and inspires gratitude as you allow the props to support you. Think of a friend, family member or mentor who is dear to you and all you've learned from him or her. Allow the thought of this person to inspire feelings of being nurtured and loved. Feel the gratitude for yourself and those around you radiating out from your heart center.
7. Knees-to-Chest (Pavanmutasana)
Lying down, draw your knees into your chest and wrap your arms around your shins. Take a moment to feel gratitude for yourself. Hug yourself and accept who and where you are.
8. Corpse Pose (Savasana)
This "ahhhhh"-inducing pose inspires gratitude as you rest completely and let go of all tension. Find compassion and gratitude for your own journey, for all of your strengths and all of your struggles. Finally feel compassion and gratitude for all beings everywhere, wishing them health, happiness, and ease on their journeys as well.
On this Thanksgiving day, I encourage you reflect on what your yoga practice has done for you over the years. Not only will this get you in the spirit of Thanksgiving, but it will also give your practice new meaning and purpose.
Celebrate gratitude for a month
Studies prove that giving thanks can make you happier, and gratitude increases a sense of well-being by 10%. Try it and find out for yourself!
Starting from Thanksgiving day, maintain a gratitude journal. Every morning, start your day with a simple gratitude meditation about 3-10 things you are grateful for, both big and small. Simply jot down the little moments of grace that comes effortlessly into your life. You will be amazed at how these small blessings cultivate a beautiful "just right" abundance of love and joy. Make the whole month about giving thanks, not just one day. And you will see that it will become your lifetime habit.
Finally let us remember that Thanksgiving is much more than turkey, stuffing, and pumpkin pie. This year find gratitude not only for your blessings but also in the challenges that have shaped who you are today.
By Sejal Shah. Full article originally posted on ArtofLiving.com
Next Steps
Join us for Sri Sri Yoga Teacher Training – an authentic and immersive 3-week 200H Yoga Alliance accredited training with a world-class faculty. Dive deeply into yoga and emerge from this life-changing immersion as a confident, heart-centered yoga teacher with a profound practice to share. Next training June 20 – July 11, 2019 Learn More
---
Interested in learning more about yoga and the programs at the Art of Living Retreat Center? Check out our annual catalog here!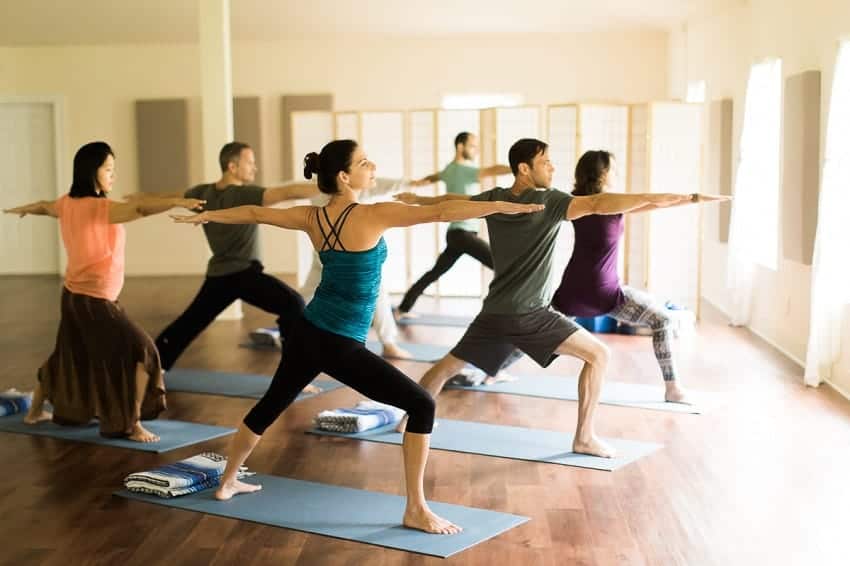 I'm a Neurologist. Here's why I trained as a yoga teacher.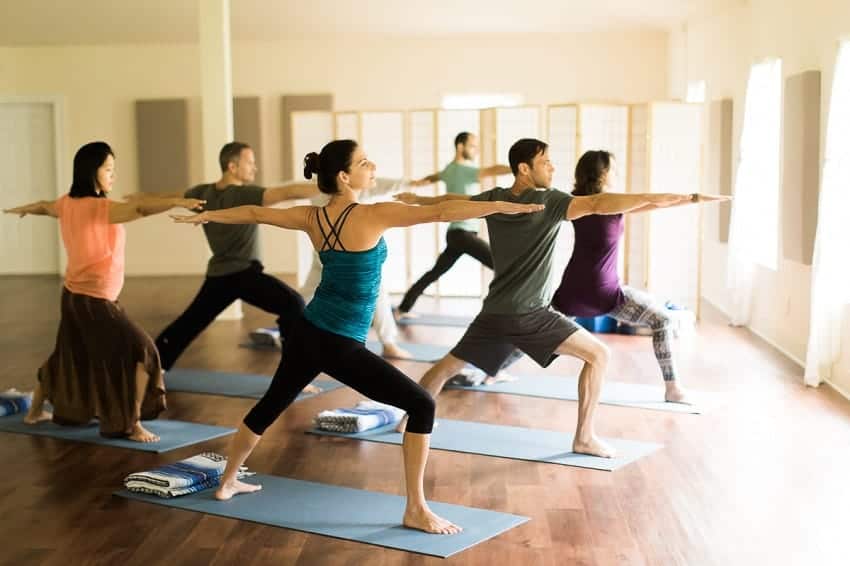 Roople Unia is a practicing neurologist and fellowship trained in movement disorders and cerebral vascular disorders, and now a yoga teacher too. Why? Following the recent Sri Sri Yoga Teacher Training we had the opportunity to ask this very question.
Roople is passionate about practicing medicine but realised in order to support her patients further, in areas beyond the realms of medicine, she needed a new tool. Roople wanted to provide her patients with something extra – freedom from pain, not just physical pain but the emotional stresses of everyday life.
"I wanted to be able to provide patients freedom

from pain, not just physical but the emotional

stresses of everyday life."
Roople shares her story in her own words…
A Yogic Education with a Foundation in Science
I chose the Sri Sri Yoga Teacher Training because it has a very practical approach to yoga. It has a foundation in science, anatomy, and physiology but it also just brings that joy to practicing yoga. So this program in particular appealed to me because it's so simple and yet so practical.
The Real Wow Moments For Me
For me, the thing the training really brought to me was confidence, a sense of I can really do this, anyone can really do this so that's one of the real wow moments for me. On the training there was a wide range of people from all walks of life, all ages, cultural backgrounds and it's for everybody.
"I feel refreshed, I feel energized, I feel excited.

I have experienced the feeling of being

my most authentic self"
I've super charged my batteries here. After week one, my classmates looked at me and said you look refreshed. I said yes I do feel that way, I feel refreshed, I feel energized, I feel excited. I did this to share this knowledge with other people and to invite them here to experience what I have experienced, that opening up, the feeling of being your most authentic self.
"This has been a transformative experience for me."
Giving Back To My Community
I'm planning to not only provide opportunities for my patients to take Sri Sri Yoga but also for the health care workers. There is a huge problem in health care right now, there is a high rate of burnout and people really need this now. So this is the time for me to take this to my coworkers and say we need to be there for our patients and in order for us to do that we have to take care of ourselves.
"We need to be there for our patients

and in order for us to do that we have to

take care of ourselves."
Life After Yoga Teacher Training
Roople is now back working in ER and sharing the gifts of yoga with her patients and co-workers. In an already exceptionally busy role, Roople has shown us that by using the yogic tools gained on the training program to support her well-being she is able to continue with her profession and share yoga.
We are grateful to Roople for sharing her inspiring story, one that reflects how the integration of East and West can bring about true health within communities.
One question remains. How will you share yoga within your community?
Teach and inspire, or simply deepen your yoga practice.
The Sri Sri School of Yoga Teacher Training Program captures the true essence of yoga through the outer study of the ancient discipline and the inner study of the self. At the same time provides a very practical approach to the physiological and anatomical aspects of teaching asanas.
Join us for an authentic and immersive 3-week 200H Yoga Alliance accredited training with a world-class faculty. Dive deeply into yoga and emerge from this life-changing immersion as a confident, heart-centered yoga teacher with a profound practice to share. Next training June 20 – July 11, 2019 Learn More
---
Interested in learning more about yoga and the programs at the Art of Living Retreat Center? Check out our annual catalog here!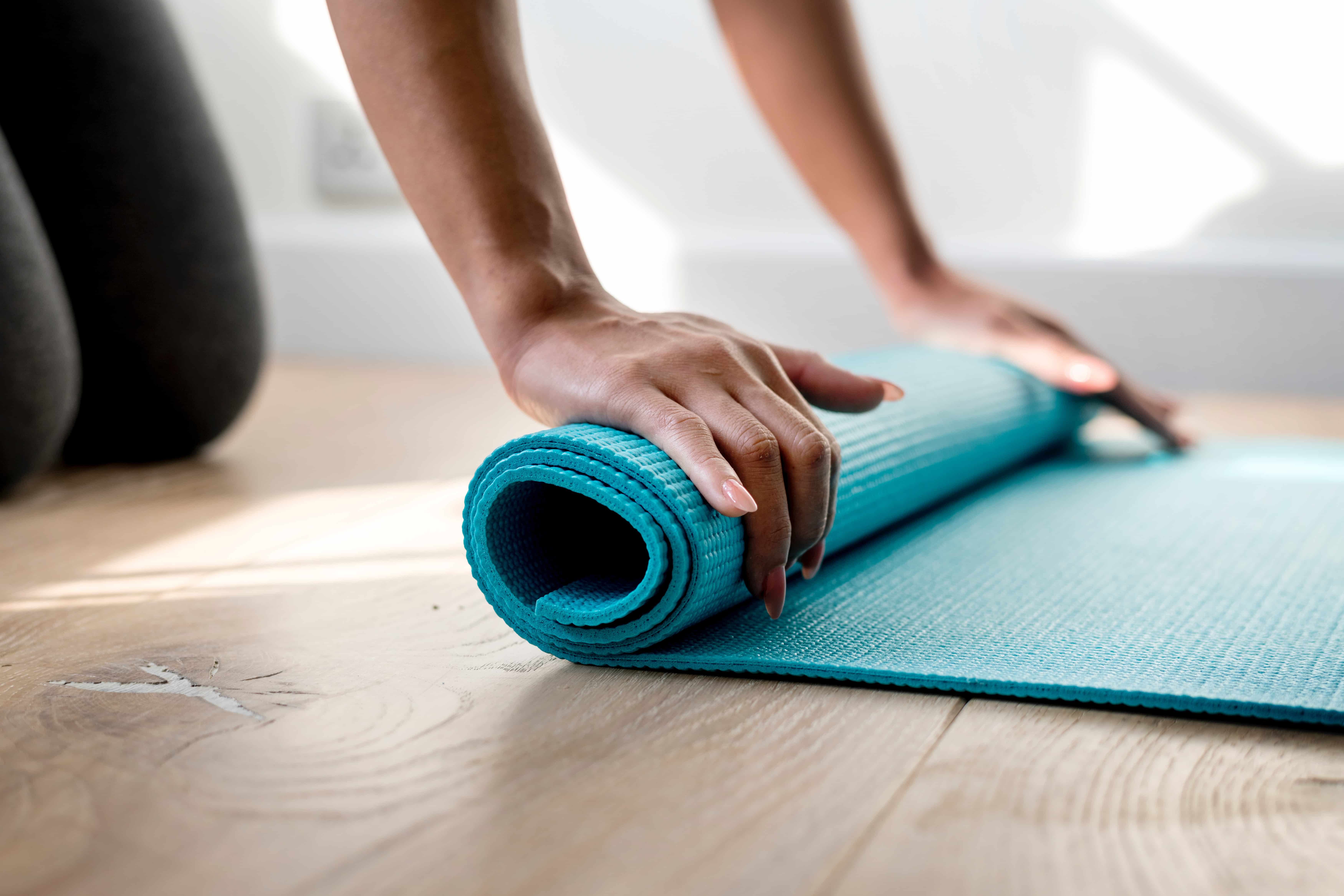 Yoga for High Blood Pressure

Keeping high blood pressure in check
Chances are at least one person in your life – a family member, someone you work with, or a good friend – has high blood pressure and takes one or more pills a day to bring it under control. Why so likely? Because high blood pressure – what doctors call hypertension – affects one in three adults in the United States. Elevated blood pressure, which increases the risk of stroke, heart failure, and kidney disease, is often described as a "silent killer." Recognizable symptoms do exist – fatigue, nosebleeds, nervous tension, ringing in the ears, dizziness, bursts of anger, headaches – but not generally until blood pressure is dangerously high.
Stress as the culprit
Blood pressure – the force blood exerts against the walls of your arteries as it travels through the circulatory system – fluctuates during the day, increasing during exertion or stress and decreasing when the body is at rest. Most doctors agree that a blood pressure reading of less than 120/80 is ideal for adults, and diagnose hypertension when those numbers reach 140/90. The top number (the systolic pressure) refers to the amount of pressure in the arteries when the heart beats or contracts. The bottom number measures the diastolic pressure, or how much pressure remains in the arteries between beats, when the heart is relaxed.
Although several conditions can cause secondary high blood pressure (kidney disease, hormone abnormalities, type 2 diabetes), more often than not a high-stress lifestyle can lead to what doctors call "essential" hypertension, where there is no disease-specific cause.
The benefits of yoga and pranayama
Yoga, when performed mindfully, can reduce this type of stress-induced hypertension, while addressing its underlying causes. It pacifies the sympathetic nervous system and slows down the heart, while teaching the muscles and mind to relax deeply.
Pranayama can also be extremely beneficial. Research studies demonstrate that conscious breathing quickly lowers blood pressure. Practicing pranayama while lying down encourages the breath to arise smoothly from a relaxed state, without any force. If you do choose to sit, keep your spine straight and lift your chest, while keeping your head down in jalandhara bandha, so that there is no strain on the heart.
A few notes on poses
While a general yoga practice has a pacifying effect and can bring the nervous system into balance, some asanas work better than others for actually lowering blood pressure – and simple modifications make others more beneficial. For example, do cooling poses, such as forward bends where the head is supported – to bring a sense of calm to the head, neck, face, and diaphragm. Modify any standing poses in which the arms are normally extended overhead (like virabhadrasana I) by placing your hands on your hips. In trikonasana (triangle pose), look down toward the floor instead of up at the ceiling to keep blood pressure from rising. Steer clear of poses that compress the front of the diaphragm, such as dhanurasana (bow pose) and mayurasana (peacock pose), which can drive blood pressure up.
Anyone with untreated high blood pressure should avoid unsupported inversions, such as shirshasana (headstand pose) or adho mukha vrikshasana (handstand pose) – or any other pose in which they can feel pressure in the throat or temples, or that cause respiration to become heavy or difficult.
Practicing a modified halasana (plow pose) is a good way to experience the benefits of inversions without the potentially harmful effects, because you can learn to bear weight on the upper body and lengthen the sides of the neck without any strain. So if your blood pressure reads on the high side, stick to the modified version below.
Forward bends and other introverted asanas teach us how to quiet the brain and lengthen and soften the neck along the path of the carotid artery. When doing these poses to lower blood pressure, support the head, which has a cooling, calming effect on the whole body.
A yoga routine for high blood pressure
The following sequence is designed to prepare you to work toward the practice of inversions safely and without raising your blood pressure. At no time should you feel agitated or uncomfortable in any of these poses. If you feel flushed, hot, or dizzy while practicing, come out of the pose and rest in balasana (child's pose) until you feel normal again.
End your practice with at least five minutes of shavasana, using a blanket, if necessary, to support the back of your neck so it stays long and your face can completely relax toward your chest.
Supported Adho Mukha Shvanasana (Downward-Facing Dog Pose)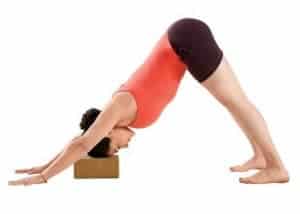 Begin on your hands and knees and place two or three blankets (folded lengthwise) underneath your chest. Press the weight evenly through the hands as you straighten your arms and lift up through the inner edges of the arms. Release your shoulder blades away from your neck toward your hips, straighten the legs, and lift your pelvis up into adho mukha shvanasana (downward-facing dog pose). Separate your feet wider than hip-width apart.
Lift the pelvis away from the wrists and, keeping the legs firm, press the fronts of the thighs away from the torso toward the backs of the legs and lengthen your calves down toward your heels. Extend the inner arms from the wrists toward the shoulders as you move the shoulder blades away from the neck toward the pelvis.
Let the back of your neck release down so that your head (somewhere between the top of your forehead and the crown of the head) can rest on the support. If your head doesn't comfortably reach your support, add another blanket. You shouldn't have to bend the elbows in order to reach the blankets. If your neck feels compressed or your head jams into the blankets, lower your support.
When you can balance the dynamic action in the limbs and torso with the rest and relaxation in the head and neck, you'll be able to hold the pose for a few minutes without feeling strain. When you come down, separate and bend your knees, sit on your heels, and release your head to the floor in balasana.
Supported Uttanasana (Standing Forward Bend Pose)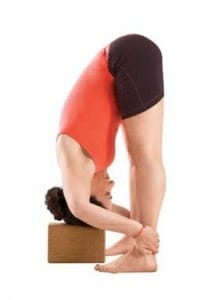 Separate the feet as wide apart as the narrow side of a yoga mat. Align the outer heels and little toes on the edges of the mat, and place a block at its tallest height between your feet and in line with your big toes. Depending on your proportions and the flexibility of your hamstrings, you may need more or less support. Stack a couple of blocks, if necessary, or put the blocks or a folded blanket on the seat of a chair to rest your head.
Bend forward, straighten your legs, and place the crown of your head on your support. Hold the ankles and spread the elbows apart from each other. Move your shoulder blades away from your neck, but let the back of your head descend toward the floor. Even though your head is resting on your support, keep the majority of your weight in your feet, balancing the weight evenly between the front, back, inside, and outside edges of the feet. Lift your thighs firmly and press the thighbones toward the backs of the legs without disturbing your head. The back of the neck should feel long and the chest broad. Breathe normally and stay in the pose for as long as you like, up to three minutes. Place your hands on your hips, inhale, and come up.
Supported Pashchimottanasana (Posterior Stretch Pose)
Sit on two folded blankets and extend your legs straight in front of you in dandasana (seated staff pose), feet hip-width apart. Place a bolster lengthwise on top of your legs, with a folded blanket on the bolster closer to your feet. Lift the sides of your torso up. If you find that you're slumping backward, sit on more support. Extend forward and hold the outside edges of your feet with your hands. Lengthen your abdomen over the bolster and rest your forehead on the blanket.
If you can't reach your feet, hold a belt around the feet; if your head doesn't reach the blanket, rest it on a chair instead, padded with at least one blanket. Straighten your legs and press the thighbones toward the floor as much as you can without allowing your heels to lift. Relax the forehead and spread your elbows as you release the shoulders apart and away from your neck.
Extend through the backs of the heels and move your back ribs toward your front ribs down onto the bolster. Keep the back of the neck long and soft and relax your facial features. Hold for two minutes and then return to dandasana.
Supported Halasana (Plow Pose)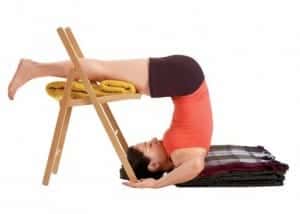 Experiment with this pose using blankets, a bolster, and a chair for support. If you feel any discomfort, simply come out of the pose and rest in shavasana. Stack three folded blankets at the end of your mat. The smooth, folded edges of the blankets should be in line with the edge of your mat. Open another blanket on the floor in front of your mat for the back of your head, place a bolster on the mat behind your blankets for your pelvis to rest on, and position a chair on the floor in front of your mat and folded blankets. Lie down with your shoulders, upper back, and base of your neck on the stacked blankets, your head on the blanket on the floor, and your pelvis resting on the bolster.
Reach your arms overhead and hold the feet of the chair. Push the chair away from you until your arms are straight. Bring your arms back by your sides and place your palms on the bolster. Rotate your upper arms outward and open the chest. Pressing your hands into the bolster, bend your knees toward your chest, lift your pelvis off the bolster, and take your feet overhead, toes onto the seat of the chair. Separate your feet as wide apart as the seat of the chair, toes curled under.
Clasp your hands behind your back, straighten your arms, and roll onto the outer front edges of your shoulders. Press your wrists into the bolster and lift the sides of your chest away from the floor. Relax your throat and allow the back of the neck to softly lengthen.
Pressing your toes down, lift the fronts of your thighs away from your head and straighten your legs. Release the clasp of your hands and rest the backs of your hands on the floor besides your head, elbows bent at a 90-degree angle. Keep your legs active but your head and neck passive, and your throat and face completely relaxed. To come down, bend your knees and slowly roll your upper, middle, and then lower back to the floor, keeping your head down. Rest on your back for a minute before rolling to your side to sit up.
Supported Setu Bandha Sarvangasana (Bridge Pose)
Sit on the front end of a bolster and belt the tops of your thighs together. With your knees bent and your feet on the floor, lie back onto the bolster. Using your feet to push against the floor, slide off the bolster just until your shoulders reach the floor and are at the same level as your head. Then extend your legs straight, backs of the heels on the floor.
Roll the outer edges of the shoulders underneath you and broaden your chest as you lengthen your arms alongside the bolster. Turn the upper arms out and the palms toward the ceiling. If your lower back aches or feels compressed, elevate your feet on a support and lengthen the sacrum and buttocks toward your heels.
Relax your throat and allow the root of the tongue to descend toward the back of the throat. You can close your eyes and gaze inwardly toward your chest, so that your forehead and cheeks soften and release completely. Relax the area between the eyebrows and around the temples.
Stay in this pose for as long as you like – up to 10 minutes; you should feel completely relaxed. On an exhalation, bend your knees, push your feet into the floor and slide off the bolster until your entire back comes to the floor. Rest the backs of your legs on the bolster for a few moments and then roll over to your right side and sit up.
After sitting up, you can cross your legs and bend forward to rest your forehead on the bolster. If your head doesn't reach, elevate the support. Hold for a half a minute and then change the cross of your legs and repeat on the other side before sitting up.
Deepen your practice of Iyengar yoga and experience a new level of self-awareness that brings clarity, peace, and strength. Marla Apt hosts the Iyengar Yoga Immersion at the Art of Living Retreat Center from August 1-4, 2019.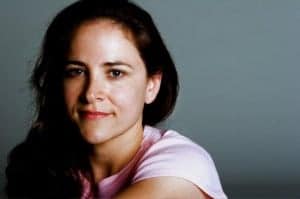 Marla Apt, a Senior Intermediate Level certified Iyengar Yoga teacher, is based in Los Angeles, where she teaches public classes and conducts teacher training in addition to teaching workshops in the US and internationally.
This article was originally published in Yoga International Magazine, and is reposted with permission from the author.
---
Interested in learning more about Ayurveda and the programs at the Art of Living Retreat Center? Check out our annual catalog here!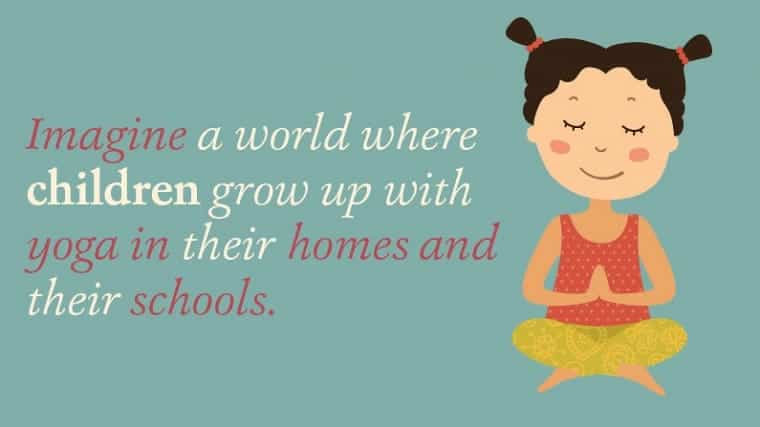 In House: Shakta Khalsa on Yoga with Children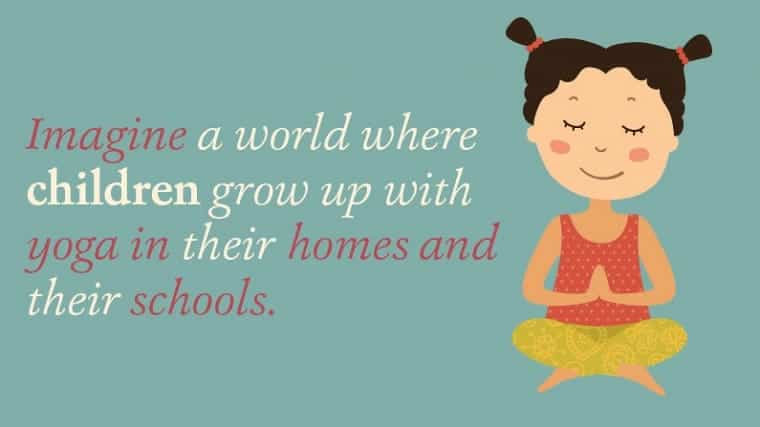 Children today are under as much stress as adults. And with the busy, achievement-oriented lives they lead, kids need tools to help them self-nurture, self-adjust, and feel happy. Children are expected to behave in ways that their nervous systems cannot easily manage without physical activity, yet they are increasingly inactive in school and at home. And every day the number of children diagnosed with ADHD, Autism, and other sensory issues grow higher.
The good news is that kids can find much balance and support via natural exercise and play—in the form of yoga, meditation, and mindfulness. In the formative years of childhood, yoga is purposeful play that brings physical, mental, and emotional fitness. Yoga tools include calming breathing practices, affirmative songs for positive self-talk, and movements/poses to organize the nervous system and strengthen the physical body.
Recently I sat down with three young people who did, in fact, grow up with yoga. The first is a young woman who was my yoga student from age three until eight and recently reconnected with me after twenty years. Madeleine told me how yoga impacted her life as a child, and how it has continued to help her grow as an integrated, authentic person.
Madeleine: from preschool yoga to yoga teacher
Madeleine holds a special place in my book, Fly Like A Butterfly, and in my heart as well. As an eight-year-old she was one of the child models in my book, and for five years I taught a weekly children's yoga class at her Montessori school. Beginning at age three, Madeleine was one of the children who took yoga with me for all five of those years.
After being out of touch with Madeleine for decades, she found me on social media around two years ago. I am delighted to say that we have been talking back and forth ever since. She is now twenty-five and an accomplished hatha yoga teacher in Santa Barbara, California.
A foundation of yoga
Shakta: It is thrilling to reconnect with you, Madeleine. I am wondering what you most remember about your yoga classes with me when you were young?
Madeleine: I remember doing the washing machine exercise when I was really little, like three or four. Then candlestick was more fun by the time I was eight. I know it is actually called shoulder stand, but I still like calling it candlestick!
Shakta: I am wondering about the years between Montessori school and adulthood. Did you just continue to do yoga on your own?
Madeleine: Once I stopped Montessori school, I stopped doing yoga. It was a huge transition when I started public school. For example, in public school we were sitting all the time, not like in the Montessori classroom where we moved around and chose our work. I stopped doing yoga, but it was always there for me—emotionally—when I needed it. Another thing that was really different was that I was expected to do physical fitness in public school. PE was kind of scary to me. Yoga was never scary, I guess because it was only about what you could do. I never enjoyed sports or competitive things, and that's why PE was scary. I stopped doing yoga, but it was always there for me—emotionally—when I needed it.
Returning to yoga
Shakta: So tell me, how did you get back into yoga?
Madeleine: When I was fifteen and in boarding school, I remember seeing pictures of people on the internet who were doing yoga. My thought was, "Oh, I remember doing that!" So I got some videos and practiced by myself throughout high school. Then in college I took a class.
Shakta: How wonderful! And this lead to you becoming a yoga teacher?
Madeleine: Sharing yoga with friends lead to becoming a trained yoga teacher. Back in high school I started teaching my friends…I still called shoulder stand "candlestick" and things like that.
Shakta: I always think it is good to lighten up about yoga and help people relax and laugh. Madeleine, I've seen you doing some very impressive arm-supported poses. What do you think about the current image that yoga has—for example, the way yoga is portrayed as super-fit people doing poses that are impossible for most people?
Madeleine: I guess they want to show what looks good in photos. No one wants to see shavasana (deep relaxation pose) in a picture! When I do some of the more intense poses, people ask me if I was a gymnast, which is ironic because that was always so hard for me—I could never even do a cartwheel! But I look at yoga as playing. It was never something I had to "accomplish."
Yoga is playtime
Shakta: Sounds like you do it because you enjoy it.
Madeleine: Exactly. When I go into the yoga studio as a grown-up person, I never go because I have to. It is always playtime—it's "me time." I can go to a yoga class anywhere in the world and feel that I am back home. I teach full time, fourteen classes a week. It's my life now! I feel really lucky because I could never work in an office. And you know, I feel really honored. All these people come into one room together. It is probably the one time of the day that they don't have their cell phones. They aren't paying attention to anything else. No technology, just breathing. We are all just breathing together. It feels like home. And I can go to a yoga class anywhere in the world and feel that I am back home.
Shakta: Now you are inspiring me, your original teacher!
Yoga for the mind, body, and soul
Madeleine: (Laughing) I love how it helps with everyday life. I had asthma as a child, and yoga and meditation have helped me to breathe better. Yoga has helped me to be more mindful, to pay attention to my body and what's going on around me. Lately I'm noticing the difference between emotions, how they come and go, compared to things in life that are more permanent.
I love how yoga helps you realize that what is going on in the moment is a mirror for how you are feeling in that moment. For example, if I really want to get into a pose and it is not happening, I can be aware of what's going on in my body, I can recognize it outside of class too. I can recognize that I need to calm down a little. I can work with that same feeling when it is happening in traffic. I can notice it and change it instead of getting overcome by things happening around me. And, Shakta, I am just wondering—how do you do that with children?
Shakta: Little children understand these things if you put it in language they can understand. That's what I do in my Radiant Child Yoga work, and that is what I did with you all those years ago in the Montessori school!
Madeleine: I'll never forget the spaghetti test [see practice below]. I wish I could do it with my adult students to help them experience what it feels like to relax. It's such good biofeedback! I wonder what will happen with all these children who grew up with yoga? Something great I think!
Shakta: Something like what has happened for you, my dear Madeleine!
The spaghetti test
Lie down on the floor, face up, arms at your sides. Imagine you are stiff like spaghetti when it is in the box. Inhale and tense your entire body. Exhale and be like cooked spaghetti—soft and relaxed. Do this three times. Have a friend test you to see if you are "cooked" by gently picking up one arm and wiggling it to see if it is relaxed.
Make a difference with child yoga
As Madeleine clearly demonstrates, growing up with yoga can be an organic process that has a profound impact. One heart, one mind at a time. Do you feel called to share the joy of yoga with children? Join Shakta for her Radiant Child Yoga Training at the Art of Living Retreat Center from November 7th-11th, 2018, and contribute to the building of a more peaceful world.
This article was first published in Yoga International, and is republished with the permission of the author. It is presented in excerpt. Read the full article here.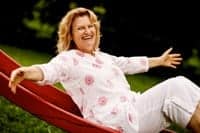 Shakta Khalsa, ERYT-500 and IKYTA certified Kundalini Yoga teacher, is a leading expert on children and yoga.. She is a parent, Montessori educator, and a yoga professional recognized by Yoga Journal magazine as one of the top five Kundalini Yoga teachers in the world. Shakta is the Founder and Director of Radiant Child® Yoga, an internationally-known training program for teaching children yoga and working with/raising children consciously.  In the children's yoga community, Shakta is considered the "godmother" of the children's yoga movement.
---
Interested in learning more about Ayurveda and the programs at the Art of Living Retreat Center? Check out our annual catalog here!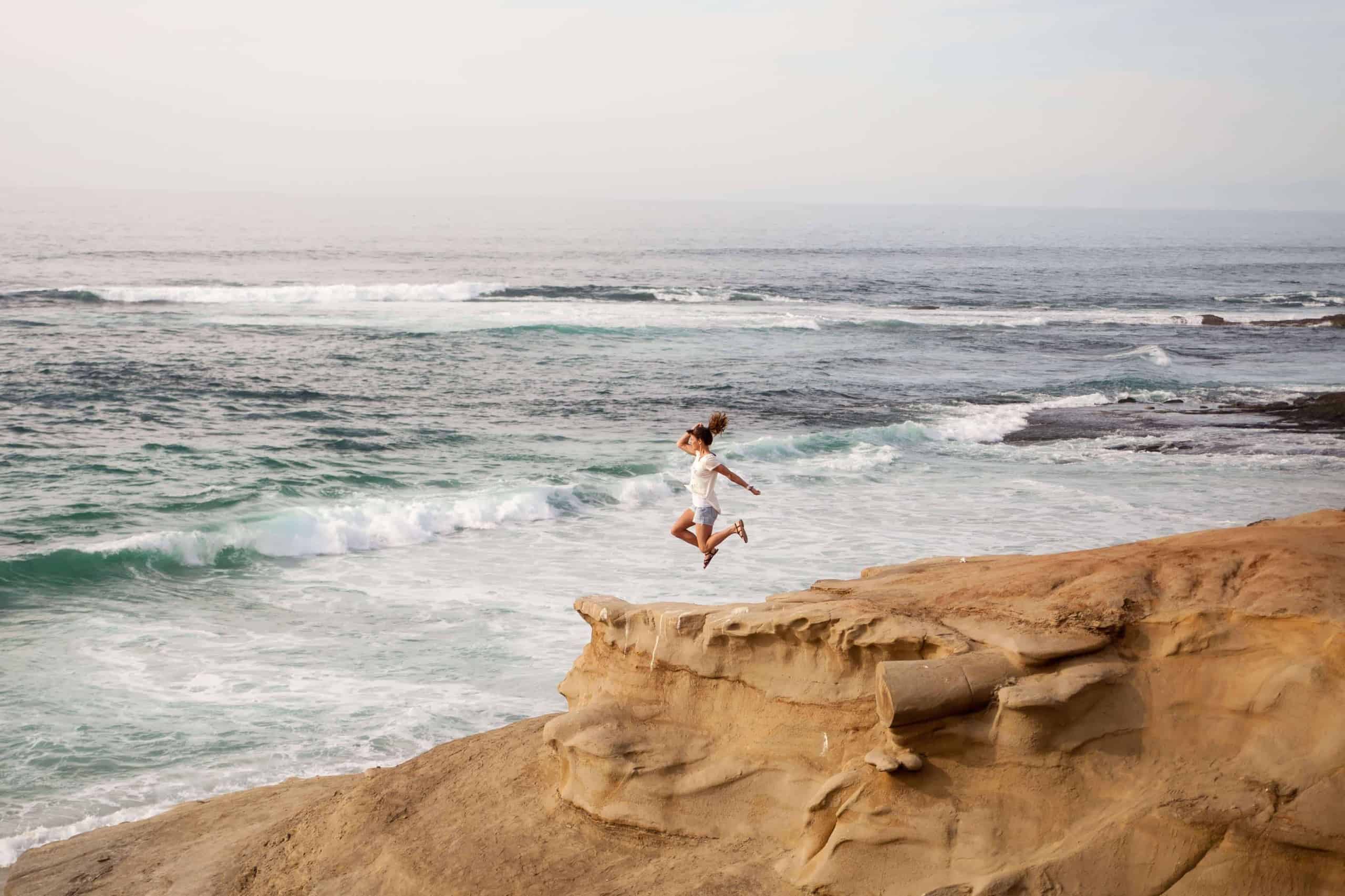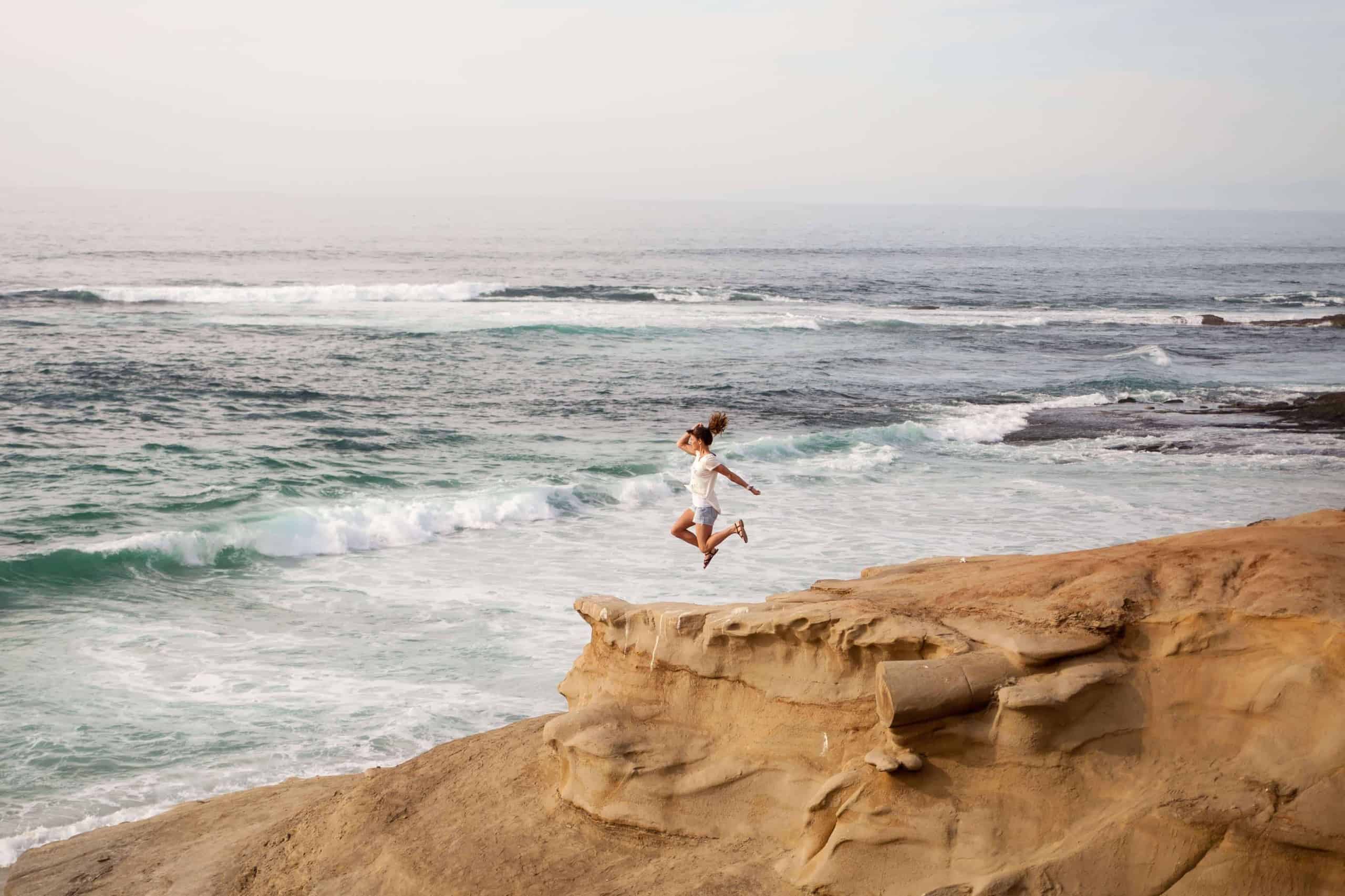 A few years ago, I did a terrifying thing: I took off the entire month. Unpaid. Rather last-minute. With no real plan in place. I called it my Sacred Sabbatical, and it came out of a moment of intense clarity in a women's restroom at the end of what should have been a stellar Red Letter Day but wasn't, when I realized in a flash that I was urgently in need of an extreme gesture of radical self-care.
As someone who likes to have her ducks in a row and her coffers full, the idea of an unplanned and unbudgeted month off and unplugged was pretty radical. Terrifying, in fact. Now, I think everyone should do it. And regularly.
Re-wilding
After two weeks spent decompressing through the joys of manual labor and almost daily sunrises and sunsets over Lake Winnipesaukee, I headed to California for two of the most glorious, magical weeks I've ever had: re-wilding in glorious Big Sur, alongside a beloved friend. Those were precious days spent reclaiming life, remembering what makes me happy, experiencing "the new", the "unfamiliar", taking risks, and feeling the freedom that comes with that. So, of course, I had to skydive.
Learning to leap
My advice about skydiving is this: If you have any inclination to skydive whatsoever, DO IT. It had been on my bucket list decades ago, but somehow it had unceremoniously fallen off – "too old, expensive, unnecessary. " To step so literally into the unknown, at 13,400 feet, strapped to a human being whom you've just met, with nothing to save you but a bit of fabric, is an act of such complete and total faith that it has the power to transform on a cellular level. And that was my prayer as I let my body fall out that open door.
Choosing faith
My entire Sabbatical – a word which has its roots in 'sabbath', 'sacred', 'shabath'; commonly thought of as a period of rest and rejuvenation granted to professors; was practiced in ancient times, when every seven years the soil was left to rest, and debtors and slaves were released. My entire Sabbatical was a practice of "Letting Go". Choosing Trust. Choosing Faith.
The Universe seemed to keep whispering – or at times shouting – this in my ear over those weeks of adventure. And in that culminating act of jumping from a plane, I experienced the most palpable awe, gratitude, and bliss that I've ever known in my life. It felt as if in that literal leap of faith, that surrender and resulting flight, my whole being changed. My cells experienced – and I hope they will remember, always – what it feels like to completely let go, to abandon control, to tell God with every atom of my body, "You do it."
Relishing surrender
How ironic that in total relinquishment there can come a feeling of such tremendous power! But the unwillingness to let fear win is an act of courage. The moment in which we choose not to let fear strangle us is a moment in which we choose Life. Those choices, those moments have the potential to re-wild our souls, to awaken our joy, our imagination, and to let us see our world through fresh, open eyes.
Keep letting go
My practice now is to keep letting go, to look for the habits, thoughts, patterns and choices that are keeping me small and safe. I want to live every day with the memory of that palpable awe, gratitude and bliss, which I experienced when I left that safe plane in favor of the open sky. And I endeavor to remember that awe – and gratitude and bliss – is so worth taking a leap of faith for!
Today, may you do one thing that makes you tremble just a little, and that therefore has the power to rekindle your spirit. May you, too, take a leap of faith toward awe, gratitude and bliss.
Join me this Sep 22 – Oct 2 at Art of Living for ten days that promise to rekindle your spirit.  Because if not now, when?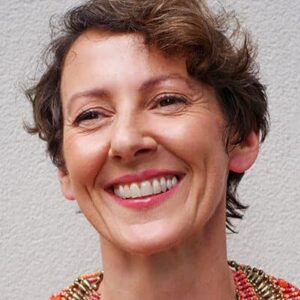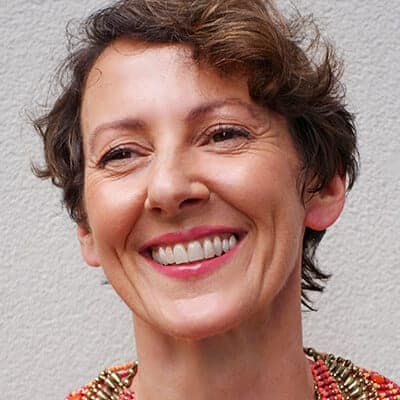 Jurian Hughs, E-RYT 500, MFA, is founder of the Yoga of Voice; co-founder of A Wild Life Sanctuary™; co-creator of The Yoga of Yes; a Let Your Yoga Dance® teacher trainer; voice coach; personal mentor; writer; speaker; and theatre performer known for her passionate, playful, and engaging teaching style. As a senior faculty member of the Kripalu School of Yoga since 2006, Hughes has led thousands of workshops and programs and trained more than 1,000 Kripalu yoga teachers.
For more about Jurian, visit jurianhughes.com. Join Jurian for her ten-day Let Your Yoga Dance® Teacher Training at the Art of Living Retreat Center from September 22 – October 2, 2018.
---
Interested in learning more about Ayurveda and the programs at the Art of Living Retreat Center? Check out our annual catalog here!

Celebrating Being Through Yoga with Wendy Swanson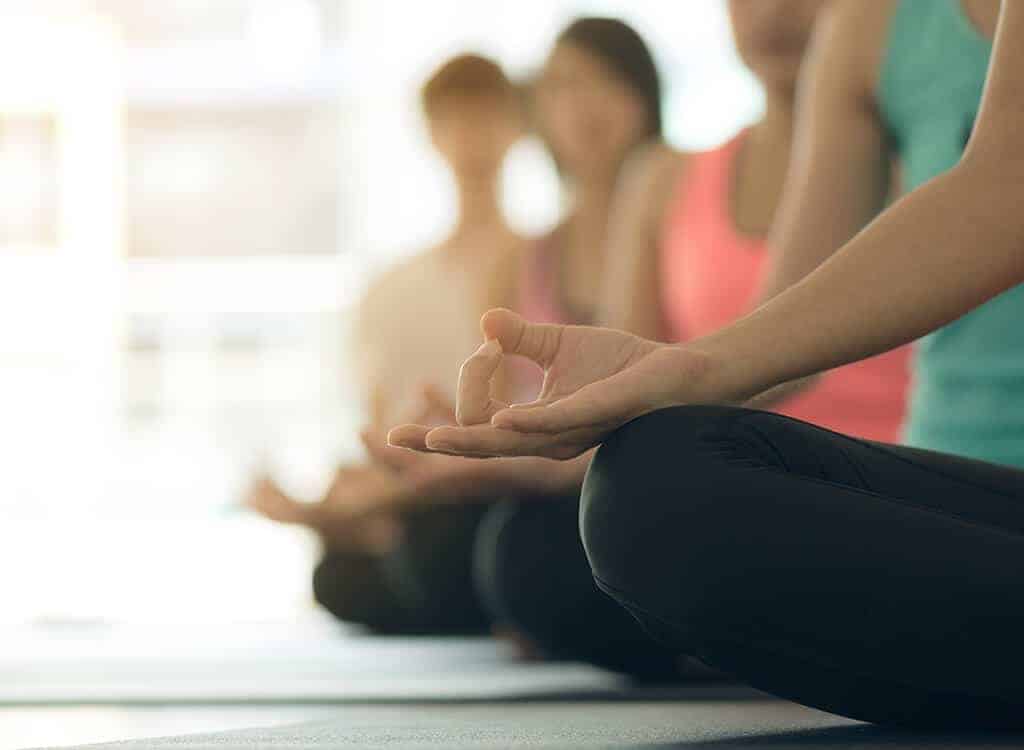 Wendy Swanson, the owner of Be Yoga in Charlotte, is an open-hearted yoga teacher, acupuncturist, healer, and transformational leader who uses a beautiful combination of alternative health care modalities, yoga practice, and personal development work with her students. Along with running her studio, she has been leading retreats around the world for fifteen years. She recently spoke with us about her healing journey, her upcoming retreat, and the powerful awareness yoga brings.
I got involved with yoga about 25 years ago due in part to my first job after graduating from college. I suffered pain from sitting at a desk, which – as many of us know – is not good for the body over an extended period of time.
After discovering yoga through my church, people started noticing that my usually high-strung, Type A personality was less pronounced. I was a little more balanced. For those who study Ayurveda, I'm pretty Vatta, so yoga, breathing, and meditation helped to settle my energy.
From the start I found myself sleeping better and feeling better physically. I was in my body much more rather than getting caught up in my head so often. So, yoga had a huge effect on my whole being and helped me to relax so my true self could be expressed more fully.
But, as I continued on in the same career, I became miserable. I had a sales and marketing job in a very corporate environment. I was practicing yoga but was unhappy in my day to day working life. I knew that I was meant to do something different.
When I received an acupuncture treatment from a close friend, I was blown away by the results. I was also intrigued by the fact that it's an ancient medicine with thousands of years of history. After I began to study acupuncture rigorously along with my yoga practice, I knew I was on my path.

Practical, Real-life Approaches with Miraculous Results
For so many of us, it's impossible to give up our desk jobs because it's the way we make a living. I work on methods for balancing this working lifestyle with numerous patients and students. We often hold ourselves in a scrunched, hunched-over position, sitting rigidly behind a desk or steering wheel.
While yoga asks us to assume shapes that may look kind of odd, these positions help with the six rotations of the spine so that we can feel elongated and free in our bodies. It is so amazing that once we feel good in our bodies, that translates to feeling good in our minds.

I really feel like my life purpose is to help people get out of the fight or flight stress response so that they can return to being present in their bodies. Both yoga and acupuncture help us move out of the sympathetic part of our nervous system which triggers the fight or flight response, and engage the parasympathetic nervous system, in which we can rest, digest, and renew.
Yoga and acupuncture go so well together that I often combine the two. I do a lot of restorative yoga and I'll actually add in some acupuncture because this combination is extremely effective in calming the nervous system.
When our nervous system has been calmed, we make better decisions in that. We're able to deal with our loved ones in a more compassionate and loving way, and we're able to feel better in our bodies.
I have my own chronic pains from accidents and injuries, and yoga and acupuncture help me to stay in balance with that. It's not about making every ache, pain, and problem disappear, but rather about how to be present with these things and how to lead a life that feels more open, more loving, and more fulfilled.

How to Slow Down Time
The meaning behind the name of my retreat, 'Celebrate Being Through Yoga', is acknowledging, honoring, and embodying our true selves. To celebrate being means to practice being authentically ourselves. It means showing up for our families, our friends, our jobs – whatever we may need to show up for – and feeling that we are enough. This is simple, but that doesn't mean it's always easy.
For me, showing up means being present in the little moments that make up our days. Perhaps you've had the experience of getting in the car, then arriving at your destinations having no idea of how you got there. Many of our day-to-day activities become habits. So showing up also means slowing down.
We still have to accomplish the tasks in our daily routines, but we can savor each moment more fully. We can really taste our coffee and feel it's warmth when we sip it. We can pause and feel the connection when someone asks how we are.
So, it's not necessarily about changing anything. It's simply about noticing. By noticing, it's possible to expand time. As we get older, time moves more quickly, and sometimes life gets very busy. So this practice allows you to truly enjoy and be there for the moments you get to spend with your child, for example. You may not have hours and hours, but when you can be present in the time you do have, it's enough.
Yoga teaches us to be present by tuning us in to each and every breath. It teaches us to get in touch with what's going on in our bodies. We get ourselves into some really odd shapes, and then we notice the sensations along with the breath. Some of these shapes might feel great, and some might not. But when we are present with and experience these uncomfortable feelings in yoga, we are better able to handle life when it doesn't feel so great.
We remember that we breathed through whatever unpleasant sensations or emotions came up in yoga, and those sensations didn't last forever. Then, we felt something great in the next pose! When we practice yoga we are practicing being present for the joys and struggles of life.
This practice involves yoga asana, some fairly gentle pranayama or breathing techniques, and meditation. We will also be learning some daily practices for self-care, which in ayurveda is referred to as dinacharya. All in all, we will be giving participants simple tools to celebrate life and celebrate who they are.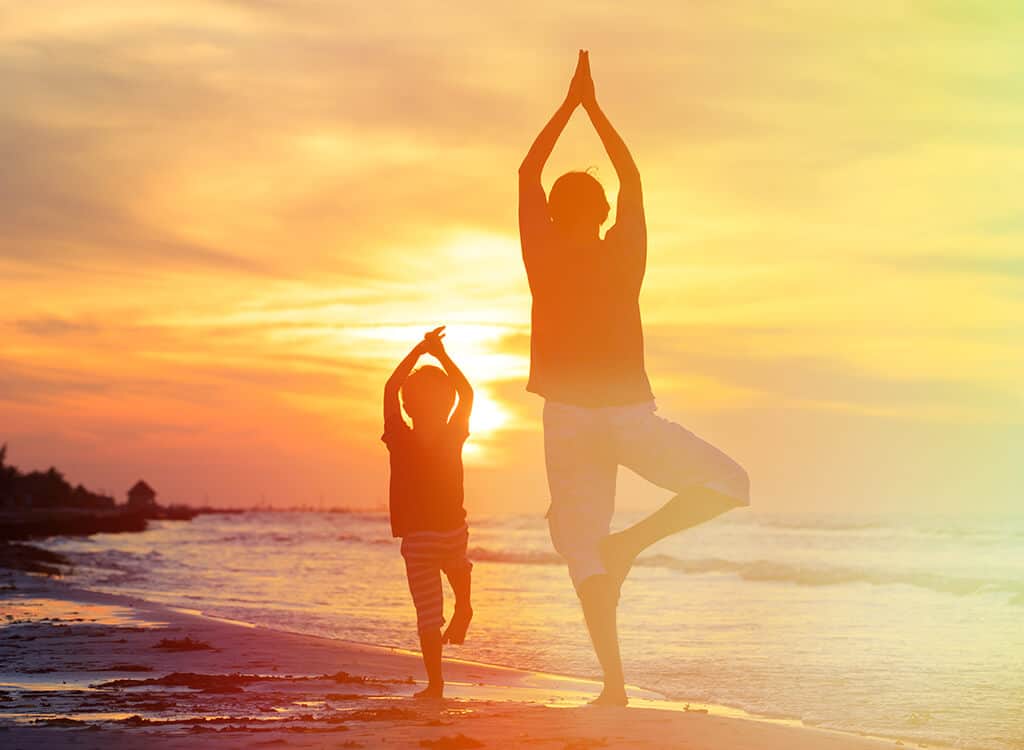 Radiant Child Yoga with Shakta Khalsa Copy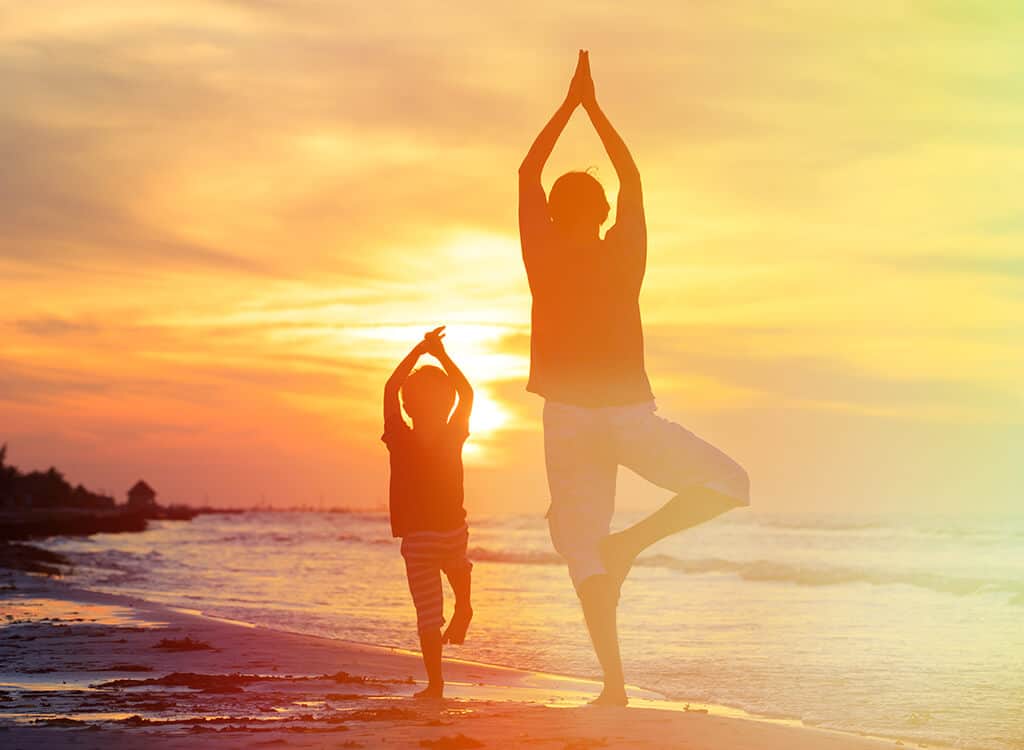 We recently had the opportunity to speak with Shakta Khalsa, founder and director of Radiant Child® Yoga, and dive deeper into how she started her program and what to expect from it. She will be joining us for a retreat November 7- 11 to share her internationally-known training program for teaching yoga to children, and interacting with children consciously. There are currently around 25,000 Yoga Alliance approved Radiant Child Yoga teachers worldwide. Shakta is an ERYT-500 and IKYTA certified Kundalini Yoga teacher and is considered the "godmother" of the children's yoga movement. She is a leading expert on children and yoga, having worked with both since the mid-1970s.
My journey began more than forty years ago when I got involved in Kundalini Yoga and the Kundalini community. Members lived in spiritual communities, or ashrams, and their children lived and practiced yoga alongside them. I learned quickly that I not only really loved spending time and working with the children, but I also really seemed to have a talent for it. Making up songs and animal yoga poses to share with the young ones came very naturally to me. So, that's where I got my start teaching yoga to children back in the 70s. I've been teaching yoga to adults for over 40 years as well.
I worked individually with children at the start of my career before becoming a Montessori teacher. By the 1980s I had my own school in Baltimore, so I was able to do yoga everyday with the students. The benefits of meditation, yoga, and breathing techniques were apparent. And I'm talking about preschoolers aged three to six. My assistant didn't practice or study yoga, but she would beg me to do yoga with the kids because she could see what a difference it made for them.
In the 1990s I moved to Virginia and became a mother, so I stopped running the Montessori school. I continued my work by teaching at various schools and daycare centers, and within a short time I was teaching five hundred children a week.
Follow The Child
Simply put, children are impacted by yoga, breath, and meditation in much the same way as adults. They are more relaxed, focused, happier, and feel better about themselves.
Maria Montessori, the founder of Montessori schools, based her teachings around the motto "follow the child". When teaching yoga to children (or teens, because I teach a wide range of ages), we observe them to see how much energy they have on a day to day basis and tailor the practice around that. If their energy is high, we match it to help bring them back to a more calm and focused state . If they seem like they need a lift, then we use the yoga practice to provide that.
The root of the motto "follow the child" is really about honoring their needs. In my program, Radiant Child Yoga, we always honor the children. We see them as big souls in little bodies. We don't just see them as cutesy little kids; we see who's really there. But of course, we still make it fun for them. We recognize their playfulness but at the same time we make sure to see them as fellow human beings. Children often aren't used to adults relating to them from that space. Let's say I'm visiting a school or after-school program to teach a yoga class. Now, the teachers are doing the best they can, and they are with them all day long, so I don't want to cast judgement. But sometimes whoever is in charge will say things to me like "Watch out for that one and call me if he doesn't behave. You can just send him back to me." Immediately they've projected a negative image about this child. I don't want to have an expectation about this child.
I want to meet them as they are. And I'll always point out what they're doing well in order to help them shift their self-perspective to a positive one. If authority figures have a negative image of them, it can show quite easily and lead to low self-esteem. When this happens, they think they have to act out more just to get attention because nobody's giving them any attention for all the things they are doing well. So I give them that, and it really helps. Spending many years working with children means I really understand them. I know how to help them live to their potential.
Little Masters
I was the direct student of Kundalini master Yogi Bhajan during his lifetime. He would always talk about the beautiful, natural radiance of children. This is where I got the name and the mission for my program. We want to help children to stay radiant, healthy, wise, and in touch with their intuition. I started this program because I saw that children are in touch with their own inner guidance, wisdom, and joy, and I wanted to help them to maintain that. Often something happens in their lives that dulls that bright light, that radiance. I do find that children have an easier time accessing that state of original joy and connection to who they are than adults do. In this way I was so motivated and inspired by children, and I wanted to help them maintain their natural abilities and their natural connections to who they are. That's really how this program began. To me, they're little masters, especially the young ones. They're so amazing, so innocent, so connected to who they are. But as life goes by, as it does for us all, children take on many things that aren't true to who they are. They can become over-socialized, but yoga keeps them in touch with their inner light.
Diving Deeper into Radiant Child Yoga Teacher Training
When participants leave they have all the basic tools they need to teach children all the way from babies to teenagers. We also make sure to include teaching children with sensory integration issues like ADHD and autism. This is all done in the span of a 30 hour training. Another valuable component is the materials. I've written a number of books so there is plenty of information to take home, which also includes a manual, CDs and DVDs, and arts and crafts workbooks. We work with these materials during the program so you lean how to make the most of them..
Our teaching includes how to set up a class for different ages, how to use songs in a class, and how to incorporate yoga games. We introduce techniques which may be out of the ordinary, like games and songs, because they help you capture young imaginations and connect with the children. Before you know it you're having fun, and you're learning, too. You're learning how to get in touch with your playful, spontaneous side. We also cover all the elements of yoga very thoroughly. It's very balanced between teaching concepts behind yoga and letting the children have fun; for example, we add breathing practices to everything we do because I've found that's one of the best ways to keep centered and avoid losing the students' focus during transitions. It can also be very calming, which is so helpful in a classroom setting.
Children have so much pure energy. I love to be around it; it's truly inspiring. It can be a challenge, and you have to be on your toes. But in the Radiant Child training you will learn how to be on your toes and still be relaxed. It's not about having a lesson plan and just checking off steps. You have to exhibit the inner quality of yoga, and part of the program is showing people how to do that. So, if you remember you are the yoga, your energy will emanate from you quite beautifully. A crucial part of Radiant Child Yoga is our self-awareness as adults. That's where our own practices of yoga and meditation come in. We start our day with a Kundalini practice for adults so that we all connect with our energy, and then we can go on to learn and teach from that place of connection. By tapping into our own inner guidance, we can teach children to do the same.

5 Benefits of Using Ujjayi Breath in Your Yoga Practice

Whether you have just started out on your yoga journey or are an advanced practitioner, the Ujjayi breath is a powerful technique that you can use to transform your practice. Ujjayi is unique in that unlike some other forms of pranayama, or breathing exercises, it can be used during your moving asana practice as well as whilst seated – adding a whole new dimension to your yoga.
Breath of Victory
Ujjayi breath means "breath of victory" as it brings a sense of upliftment, power, and confidence to the practitioner as well as soothing and focusing the mind through its ocean sounding movement – giving this pranayama its other name: the ocean breath.
Integrating Ujjayi pranayama into your practice will deepen your experience both on and off the mat. Here we share the top five benefits of Ujjayi:
1. Physical Health
The technique builds internal heat which helps release tight areas of the body thus making the body less prone to injury while stretching. At the same time, by expanding the lungs further than usual, circulation increases and toxins are released from the inner organs. Further benefits include a strengthened immune system, improved sleep, assistance in controlling high blood pressure and thyroid problems, and rejuvenates the nervous system.
2. Flow of Energy
The Ujjayi breath allows more prana, our vital life-force, to enter the mind-body system, cleansing the channels (nadis), through which it passes, of stagnant energy which helps the body overcome fatigue, stress and negativity. This pranayama further encourages the movement of energy from the root energy center all the way up to the crown.
3. Relieving Stress
When you're feeling agitated, anxious, or nervous, the slow, concentrated, rhythmic nature of the Ujjayi breath has been shown to be very effective in calming the nervous system almost immediately. Studies have also shown the breath balances the cardiorespiratory system. Restoring balance to these two systems helps release stress, irritation and frustration and calms the mind and body.
4. Focus
The steadiness, sound, and depth of the Ujjayi breath help align the mind, body, and spirit with the present moment. When this happens, mental clarity and focus increase. The flow between asanas is effortless. Stability increases, and it is possible to hold postures for a longer period of time. Maintaining the Ujjayi breath throughout your practice allows you to remain centered, grounded and embodied – keeping thoughts at bay.
5. Meditation & Relaxation
The Ujjayi breath promotes calmness in the body and mind. The constriction of the throat causes vibrations in the larynx, stimulating sensory receptors that signal the vagus nerve to relax the mind and body. This contraction also exerts a gentle pressure on the carotid sinuses in the neck, leading to reduced tension. The slow, steady rhythm of the breath also makes it easier to let go during restorative postures and further supports sense withdrawal, helping ease the way into a meditative state.
Ujjayi is a profound pranayama with far-reaching benefits. Introduce Ujjayi into your asana practice and begin experiencing the power of this breath.
---
Interested in learning more about Ayurveda and the programs at the Art of Living Retreat Center? Check out our annual catalog here!