Happiness Retreat - Offered Every Weekend
Live with Purpose, Joy and Confidence
Within you lies vast, untapped possibilities waiting to be discovered. Through the Art of Living Course this potential is set free and you gain a greater vision of who you are. You find you have the power to create a joyous life that is on-purpose, the confidence to stretch and grow beyond limiting beliefs, and the ability to lead a deeply fulfilling life.
"The Art of Living course is the most precious gift I have ever received. The knowledge spoken and the practices taught were shared with so much love. I have happiness, strength and peace. The world has been waiting for this course. " – Daniel M., Writer, Houston, Texas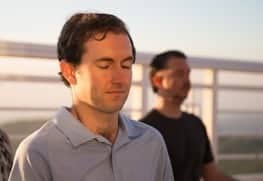 Meditation Retreat
Connect to Your Source
In the Meditation Retreat, you will learn an effortless technique of meditation that allows the conscious mind to experience the silent depths of its own nature. This retreat is called "Sahaj Samadhi." Sahaj, in Sanskrit, means effortless and Samadhi is the silent, lively state of awareness that lies at the source of thought.  Samadhi is a natural state beyond waking, sleeping and dreaming that is an unlimited reservoir of energy, intelligence and creative power and a place of infinite peace and tranquility.
The practice of Sahaj Samadhi brings all of these qualities into our daily experience, resulting in increased energy, clarity, and most importantly, deep inner peace.
The meditation itself is easy to learn and effortless to practice.
"After taking the Sahaj course I feel an overall improvement in my energy although I sleep much less than I used to. I'm also more present for the everyday moments of my life and in my relationships with friends and family. I find that I've become a lot calmer and less reactive to events that would have bothered me before and have even noticed an increase in my creativity." – Raphael, Branding and Marketing
Calendar of Art of Living Retreats
Jan 25-27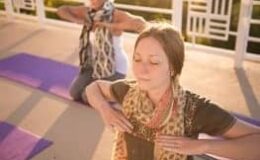 Feb 01-03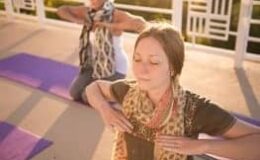 Feb 01-03
Feb 08-10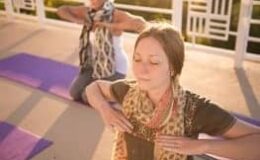 Feb 10-14
Feb 11-14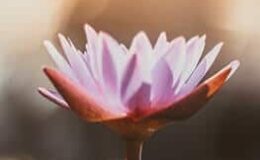 Feb 13-15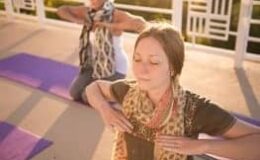 Feb 15-17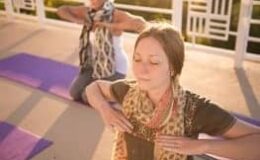 Feb 15-17
Feb 22-24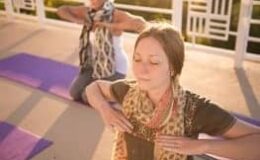 Feb 27 - Mar 03
Feb 28 - Mar 03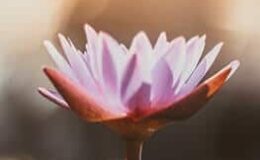 Mar 01-03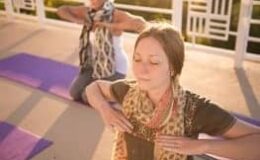 Mar 01-03
Mar 08-10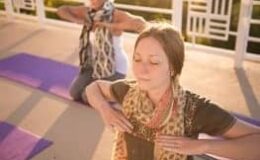 Mar 10-14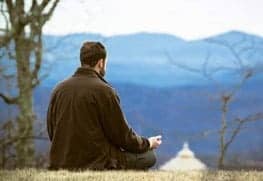 Silent Retreat
Rest in Your Infinite Nature
Go beyond your usually active mind and experience an extraordinary sense of peace and renewed vitality through guided meditations.
The practice of silence – of consciously withdrawing our energy and attention from outer distractions – has been used in different traditions throughout time as a pathway to physical, mental, and spiritual renewal. By participating in various course processes specifically designed to take us beyond our usually active minds, we experience an extraordinary sense of peace and renewed vitality that we carry home with us and into daily lives.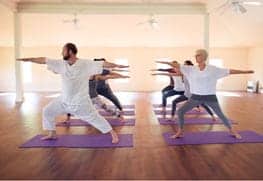 Sri Sri Yoga
Recharge, Strengthen and Awaken Your True Self
Sri Sri Yoga is a holistic way of energizing and integrating your mind, body and spirit.  This ancient knowledge made applicable for modern times can be easily added to your daily routine resulting in a lasting experience of your true inner power and overall well being.
Sri Sri Yoga not only offers the benefits of traditional asanas (postures), but pranayamas (breathing techniques) and special meditations as well. This course is ideal for all levels of yoga enthusiasts from absolute beginners to advanced practitioners.