The Art of Living Retreat Center opens its doors to the community for special days throughout the year. We're proud to share our R&R programming and invite you to experience our unique wellness offerings and incredible food. Our special day passes include breakfast, lunch, and dinner, access to all our amenities, and an entire schedule of special yoga, meditation, and Ayurveda classes and workshops. 
Global Wellness Day
Saturday, June 11
One day can change your whole life.
Global Wellness Day has transformed the lives of millions around the world by encouraging people to take small steps that lead to profound results on their journey toward health and well-being. 
Cost $149; includes breakfast, lunch, dinner, and a full schedule of activities.
International Day of Yoga
Saturday, June 18
Yoga for well-being.
Every day is a Day of Yoga at Shankara Ayurveda Wellness! Join us on our beautiful Boone campus to experience our R&R program—featuring yoga, meditation, guided hiking and more. 
Cost $149; includes breakfast, lunch, dinner, and a full schedule of activities.
Subject to change.
Dining Hall Hours
7:30–9:30 am | BREAKFAST
12:00–1:30 pm | LUNCH
6:00–7:30 pm | DINNER
Our food offering is fresh, seasonal, vegetarian comfort food, made with love.
7:30 am Yoga for all levels and bodies
9:45 am Yoga for all levels and bodies
11:00 am Meditation
12:00 pm The Art of Authentic Movement
1:30 pm Nature Hike
1:30 pm Yoga Nidra
2:30 pm Ayurvedic Cooking Demo
4:15 pm Yoga for all levels and bodies
5:30 pm Meditation
7:30 pm Bonfire/Kirtan
At the Shankara Ayurveda Wellness, we know how important whole-being wellness is to living a life of health and happiness. We provide a number of Ayurveda treatments and therapies to help people dive deep into the Ayurveda experience. Emerge feeling lighter, well-rested, and ready to take on the world. Considering adding an Ayurveda Healing Arts treatment to your day pass visit; find out more here. 
R&R Retreats
You choose the dates, the activities, and Ayurveda treatments—we'll do the rest. The perfect custom vacation!
Ayurveda Wellness Escapes
All-inclusive wellness retreats that include Ayurveda treatments and therapies, workshops, and yoga and meditation classes.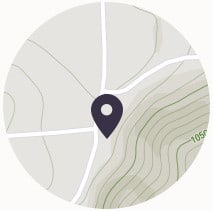 639 Whispering Hills Road
Boone, NC 28607
800.392.6870
Discover deep rest and rejuvenation on our tranquil mountaintop campus set amidst 380 acres of pristine forest in the Blue Ridge Mountains of Boone, North Carolina.