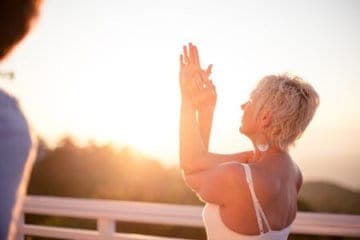 A Weekend of Discovery and Rest
In this weekend program, you are free to choose. R and R programming includes a variety of options designed to enhance your life. You can join a journey through the labyrinth; dive into yoga; explore your meditative side and take home a few ways to calm your mind. Or learn more about nutrition and the ancient Ayurveda approach to vibrant health. You can even complement your program with a therapeutic session at the spa.  The R and R program lets you sample many of the offerings of the center and its experienced teacher to get really rested and recharged.

A Day of R and R
Programming features a variety of teachers in the fields of meditation, yoga, healing arts, ancient wisdom, gardening and the creative arts.
A sample daily schedule could include the following:
Organic Home Gardening
Learn about and experience nature in our beautiful organic garden space of Art of Living Retreat Center. With regular workshops including planting using the biodynamic calendar, making fresh salads and herbal vinegars, tree identification and companion planting, sketching and observing plants, flower remedies and much more.
Healthy Eating at Home
Learn to cultivate a habit of nurturing our body and mind. We all have heard the phrase: "You are What You Eat". In this session with nutritionist Poornima Sharma, PhD, we look at ways to expand our awareness, experience what is going on in the mind and make meaningful changes to nourish and listen to the body and mind.
Soulful Song
Discover the ancient practice of  Sanskrit song and have fun whether you're experienced at chanting or if it's your first time.
Introduction to Ayurveda's Lifestyle of Health
One of the oldest systems of healing in the world, Ayurveda teaches practical tips to balance mind and body throughout the changing seasons of life.
Other Options
Guided Labyrinth Walks
Healing Arts Presentations
Creative Pottery Sessions
Evening Bonfire
Guided Meditations
Feel at Home
To support your journey, the facility is available for your use with walking trails, fresh meals, steam rooms, a fitness room and relaxation areas all available to you.