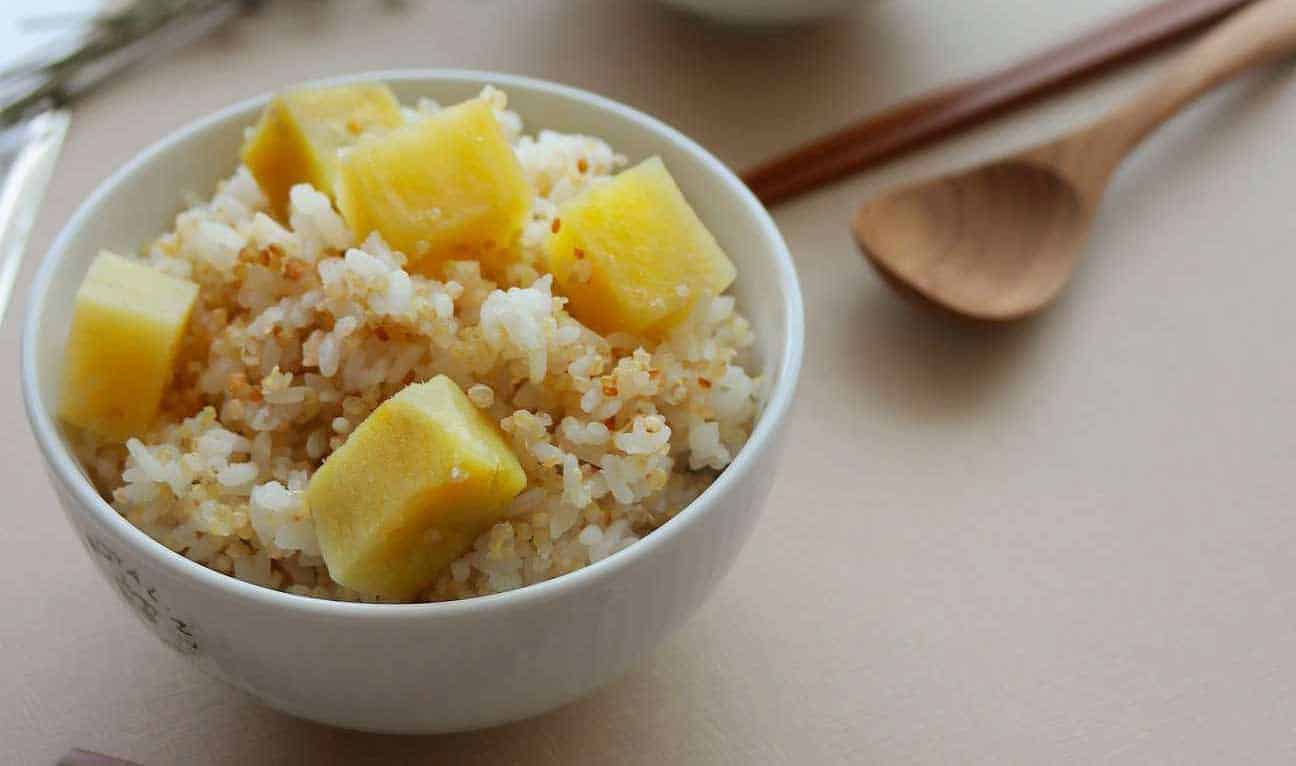 Ayurvedic Recipes: Autumn Steamed Sweet Potatoes with Rice
This autumn sweet potato and rice dish combines beautiful ingredients for a bright medley that's appropriate in fall or winter. Depending on your tastes or location, you can use the type of sweet potato that's local or your favorite. White yams, Covington sweet potatoes and Oriental sweet potatoes are personal favorites. This dish is great eaten alone for a simple warm, one-meal supper or with a side of warm soup and steamed leafy greens for a full meal.
An autumn staple, warm sweet potatoes have a grounding effect, which helps balance the vata-inclinations of fall. They are, of course, super tasty!
Autumn Steamed Sweet Potatoes with Rice
2 cups rice
2 cups water
1.5 lbs sweet potato
Pinch of salt
Smattering of ghee
Directions
Rinse the rice a few times and place the rice in the cooking container. Add the water and allow to soak for 30 minutes (if you are in a hurry, you can skip this step).
Scrub and cut the sweet potato into ½ inch cubes. Allow the sweet potato cubes to soak in water for five minutes and then drain the water. The soak helps remove the bitterness.
If using a rice cooker: You can combine all the ingredients (including the salt and ghee) in the rice cooker and cook as normal.
If using a stove and pot: Combine all the ingredients and bring to a boil. Cover and cook over low to medium heat for 10-15 minutes. Remove the lid, stir and cook for another 10-15 minutes.
For a more pasty consistency, cook a little longer and season to taste. Fresh sweet potatoes will make this dish naturally sweet.
Serves 4-6.

---
Interested in learning more about Ayurveda and the programs at the Art of Living Retreat Center? Check out our annual catalog here!

In the News: 2017 Best Detox Program

We are delighted to share with you our exciting news…Organic Spa Magazine recently awarded our Shankara Ayurveda Spa the "Best Detox Program" in the United States!
Here's why:


"…offers traditional Ayurvedic treatments like shirodhara, abhyangha and marma therapy, consultation with an Ayurvedic doctor and some of the best and most authentic yoga and meditation teachers anywhere."
Best Detox Program
"Originally built as a Transcendental Meditation Retreat Center by a follower of the Beatles' Maharishi Mahesh Yogi, this bucolic 381-acre property outside Charlotte, NC, was sold to the nonprofit, The Art of Living, in 2011. With more than 10,000 centers worldwide in 155 countries, this is the centerpiece, where guests will find abundant peace and tranquility.
Commit to an authentic Ayurvedic detox (panchakarma), or the signature Happiness Program, which features breathing exercises, yoga, meditation and shared wisdom, is life-changing. The recently renovated Spa offers traditional Ayurvedic treatments like shirodhara, abhyangha and marma therapy, consultation with an Ayurvedic doctor and some of the best and most authentic yoga and meditation teachers anywhere. The cuisine is exclusively vegetarian, much of it from the organic garden on property. artoflivingretreatcenter.org"
For us, this award is a reminder of the strong legacy we inherit. Ayurveda is an amazing tradition that offers a holistic approach to wellness and self-care, which is time-tested, approachable and all natural. And natural Ayurvedic modes of detox have been helping people rejuvenate for thousands of years. We are proud to be able to offer this type of programming in the US.
Come and stay with us soon!
If you haven't checked it out yet, Organic Spa offers inspired, interesting articles on lifestyles of wellness. You can check out the original announcement here or contact us by email at [email protected] or call 800.392.6870.
Interested in learning more about programs at the Art of Living Retreat Center? Check out our annual catalog here.

How to Overcome Limiting Beliefs, with Kristen Oliver
Kristen Oliver joined us during her recent retreat to share about overcoming limiting beliefs. With keen interests that spans neurological research and the power of intention, Kristen brings a unique perspective to how we tackle our concepts.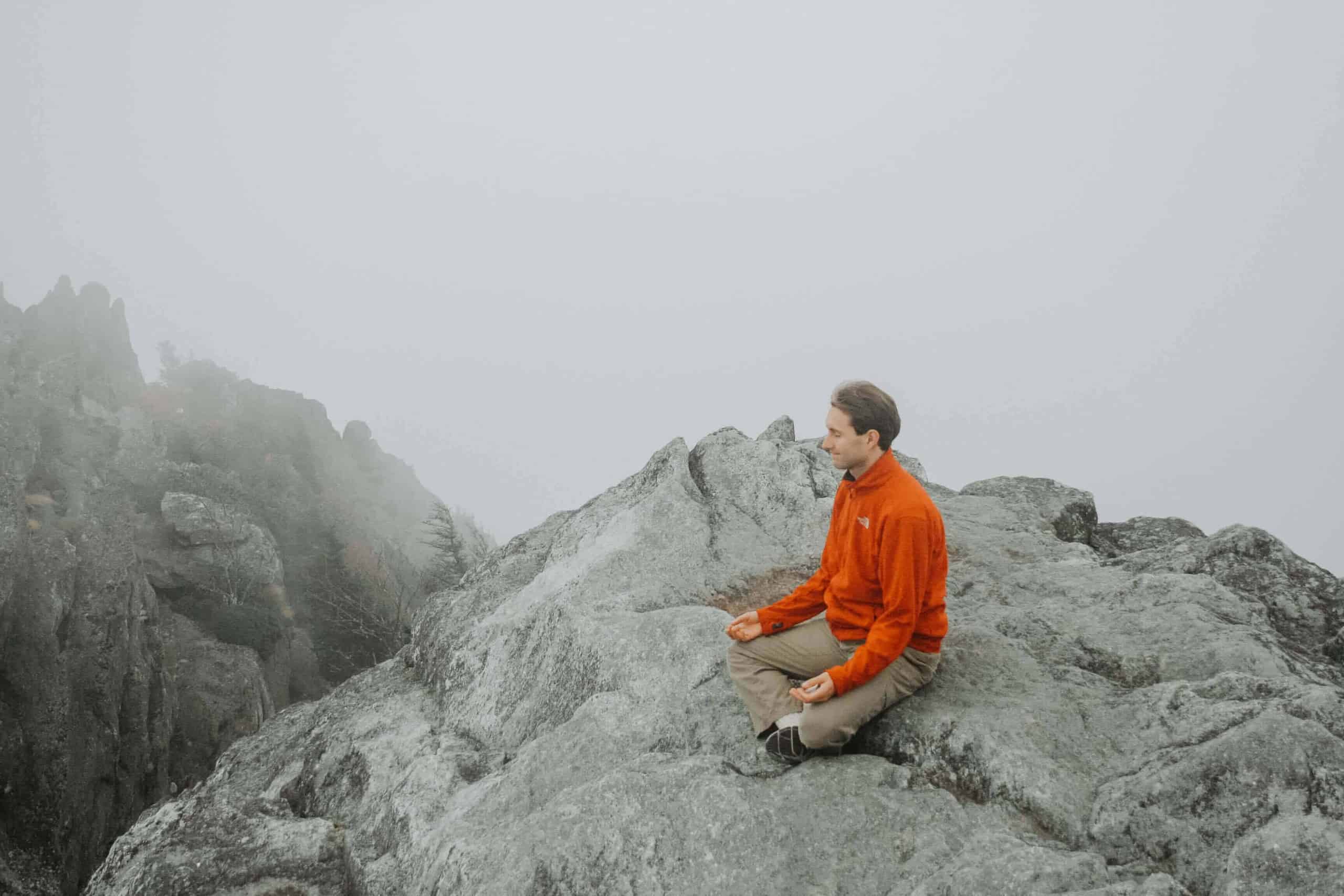 Walking the Path: Four Things I Wish I'd Known Earlier About Silence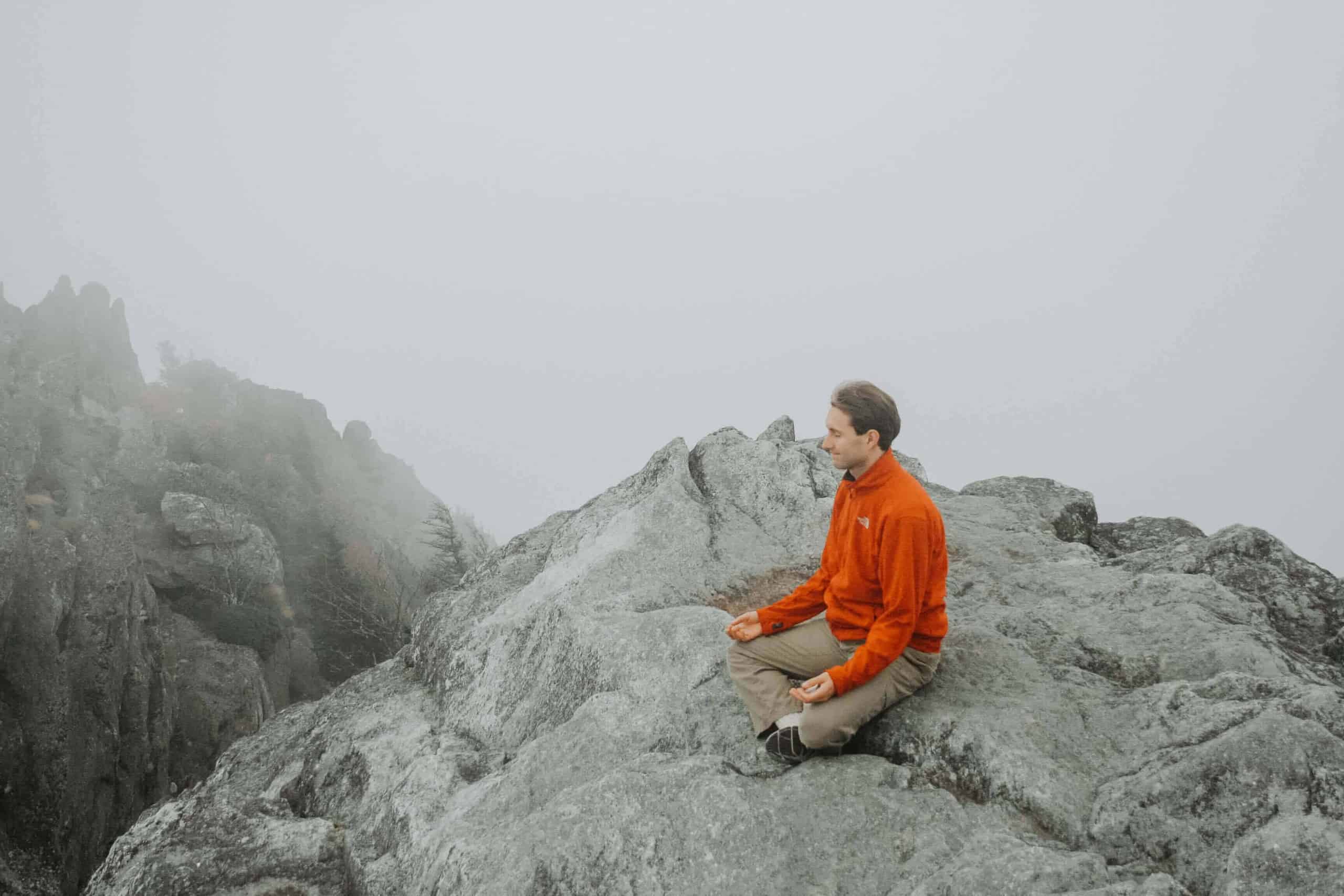 When I started becoming interested in meditation at 16, I was eager and young, with no experience in silence. I wanted to find inner peace, and so I found some books in the local library to start my journey and quickly began experimenting (I owe some gratitude to my patient mother who put up with all of my experiments). Here are four things I know now that I wish I'd known then.
Communication Matters
This sounds like common sense, right? However, youthful enthusiasm tends to overpower common sense any day.
Before you enter into silence, I encourage you to get on your phone, call or text your loved ones, and let them know that you'll be unavailable for a few days. If you're shy, you can tell them you're on vacation (you are). But why be shy? Silent retreats are almost now de rigueur.
When I was young, I did the opposite and told my mom nothing, simply going into silence for 24 hours. Keep in mind that I was still living at home – I went into silence and stayed in silence, despite the knockings and inquiries to know just what exactly was going on.
It was a small house, and a little silence apparently went a long way.
I explained to my worried mother the next day that I had simply gone into silence for 24 hours. She put on her best patient-but-annoyed tone to ask me to tell her before going into silence the next time. Lesson learned.
I'm passing on this advice from my mother to you, dear reader, just in case your loved ones/colleagues/boss would be distraught if you disappeared without notice for 3-4 days.
Getting a Map
It's worth investing in guidance about the silent journey. It's an amazing journey, and very rewarding; like all journeys, it also has potential pitfalls.
We use a map when we embark on a physical journey, for example, to visit Ireland or California. We even use GPS just to drive across town for groceries! However, when it comes to the inner dimension of our lives, which is even more subtle and unclear, often people take a DIY approach and try to figure it out on their own.
Sure, you can just figure it out, but it might take years of trial and error. Or you could get lost. You could also, in theory, drive across Los Angeles at night in search of a new address without a map; it's going to take much longer and be far more frustrating, though.
After experimenting with silence a number of times, I tried a guided silent retreat. It was spectacular. Finally having some guidance about how to go into silence, what to do (and what not to do!) during silence, and gaining support along the journey made all the difference.
There is a history of silent journeys and a collected wisdom that is invaluable. People have embarked on this spectacular inner journey for millennia, and it's not so easy to embrace that knowledge and learn from it. Why reinvent the wheel?
Joining a silent retreat is tapping into this accumulated experience, essentially downloading Google maps for your inner journey.
Ease Into It
There are two approaches to silence: you can either go cold turkey, or ease into it.
I chose the first option. Many people choose the first. Some silent retreats even choose the first.
Jumping into silence cold turkey can be like jumping into ice cold water – surprising, unexpected, shocking. Going in gradually worked much better for me. There are specific processes designed to help your mind slowly enter into silence. Easing in minimizes the overwhelm factor.
We've spent our whole lives talking and being immersed in our environment. When we turn that off, it can lead to a wonderful experience of inner stillness, centeredness, and energy. However, if we turn it off too fast, our thoughts can overwhelm us. So go slow. Again, appropriate guidance at a silence retreat can help you ease yourself in.
The Experience Ripens with Time
My first silent retreat was so much better than that first experiment in silence. Each silent retreat has been better still, and I'm going on my 14th – yes, it's that good. Silence is something that matures with time. Our sensitivity increases, our ability to watch our thoughts increases, and gradually, the experience of inner peace deepens.
A friend shared this thought with me on the last silent retreat we did together – "I didn't think this could be better than the last one, but it was." So don't give up. Even if your first foray into silence isn't exactly bliss.
There's no need to worry about silence and plenty of reasons – inner peace, self-discovery, and renewed energy, to name a few – to try it out. Like any journey, it has easy routes and winding ones. I'm grateful that after some trial and error, I found an easy way.
Interested in learning more about silence? Curious about how silence can enrich your life? Check out one of our upcoming Silent Retreats! 
Interested in learning more about programs at the Art of Living Retreat Center? Check out our annual catalog here.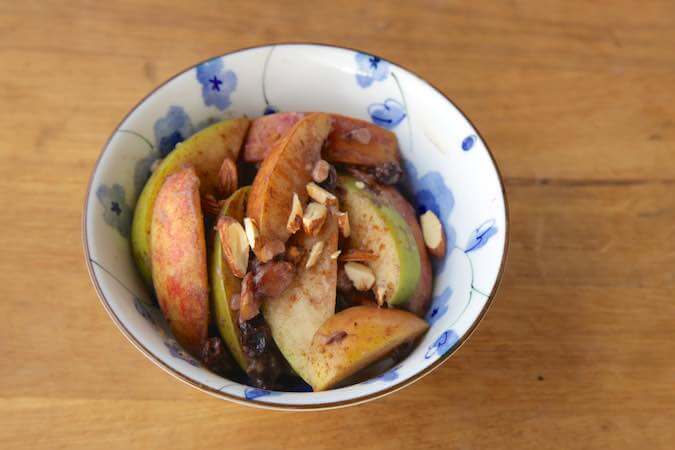 Ayurvedic Recipes: Winter Vegan Baked Apple Recipe
Do you have trouble finding a fulfilling breakfast, one which is also light and nourishing? It can be easy to go to either extreme: either we gorge down on breakfast; or we may grab a quick snack or skip breakfast altogether. Skipping breakfast leaves you hungry and cranky, and eating too much leaves you tired. Where is the happy medium?
One great solution is baked apples. Especially in fall and winter, this vegan baked apple recipe is one of my go-to breakfast foods.
For starters, baked apples are delicious. Also, they can help keep you balanced. When you're feeling all over the place, baked apples are grounding and nourishing. The process of baking reduces the vata element, making this warm treat ideal for cold, windy days.
In Boone, we are blessed to be in Apple Country. A regional apple festival actually draws crowds of 100,000 people each year. Intrigued, a friend and I visited some of the orchards and found no less than fifteen interesting varieties of apples.  What could we do but experiment? I've tested this recipe on no less than twelve types of apples. While most will do, pink ladys, granny smiths and braeburns are a few that taste outstanding in this recipe.
Also, this recipe is so sweet by itself (especially with fresh apples), that you don't even need extra sweetener!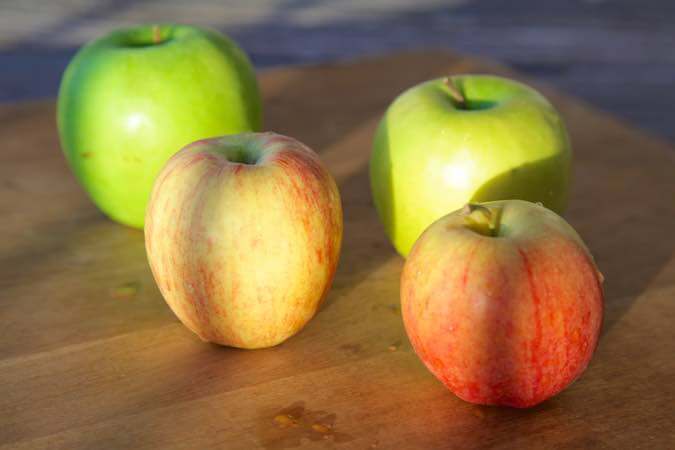 Vegan Baked Apple Recipe
Prep time: 7 minutes
Cooking time: 15-20 minutes
Ingredients
4 Apples
3/4 tsp cinnamon
1/4 tsp nutmeg
2 T of walnuts or almonds
1/4 C of almond milk
A dab of oil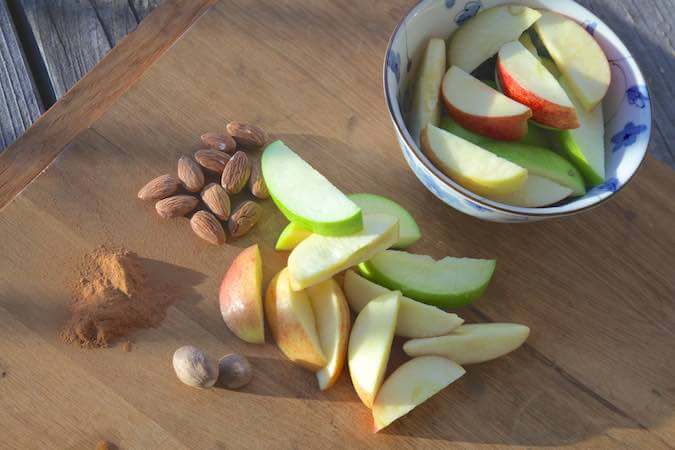 Directions
Preheat the oven to 375 degrees and place the cut apples in a baking dish. Place some chopped nuts aside for garnish.
Heat the oil on the stove, add the spices and gently sauté the nuts in the cinnamon and nutmeg.
Add almond milk to the mixture and stir.
Pour the heated almond milk with spices over the apples and toss. Feel free to add more or less liquid, to your taste. Less almond milk gives the apples a crisper texture.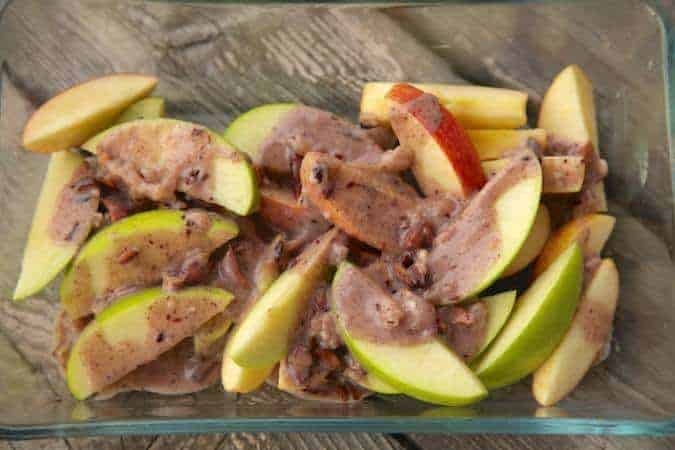 Place the apples in oven for 15-20 minutes.
Remove, et voila! You can garnish with almonds & enjoy 🙂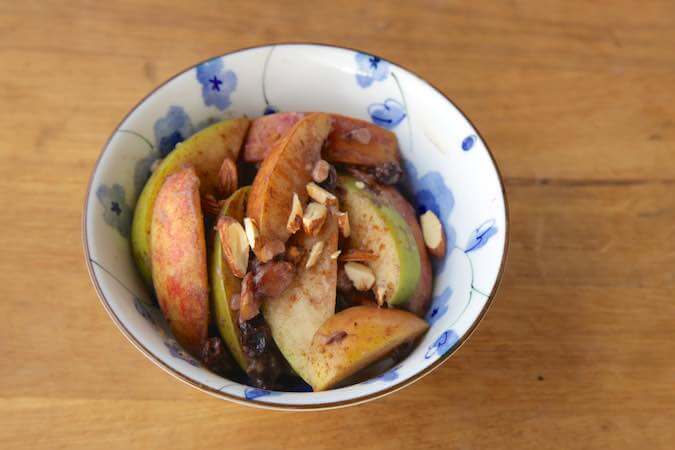 Interested in learning more about programs at the Art of Living Retreat Center? Check out our annual catalog here.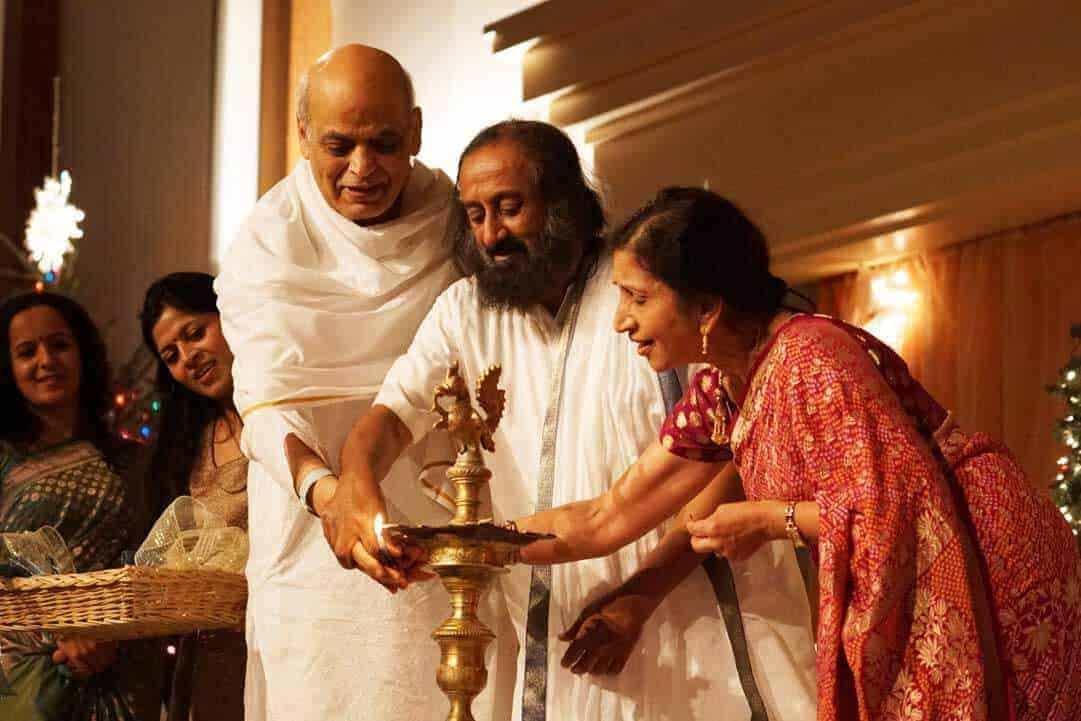 5 Magical Moments During the Wisdom Series with Sri Sri
We just had an incredible event with founder Sri Sri Ravi Shankar and 1,000+ guests at the center. The event was filled with smiles, meditation and moments of joy, but here are five of our favorite moments from the event (plus one extra for those who left before New Year's!)
1. Silent Night, Holy Night
We had many silent nights and many festive ones. Christmas evening stands out in part for its heartfelt rendition of Silent Night with a hall full of love. The traditional candlelit lit atmosphere was replaced by a sea of cell-phone flashlights, which was none the less moving.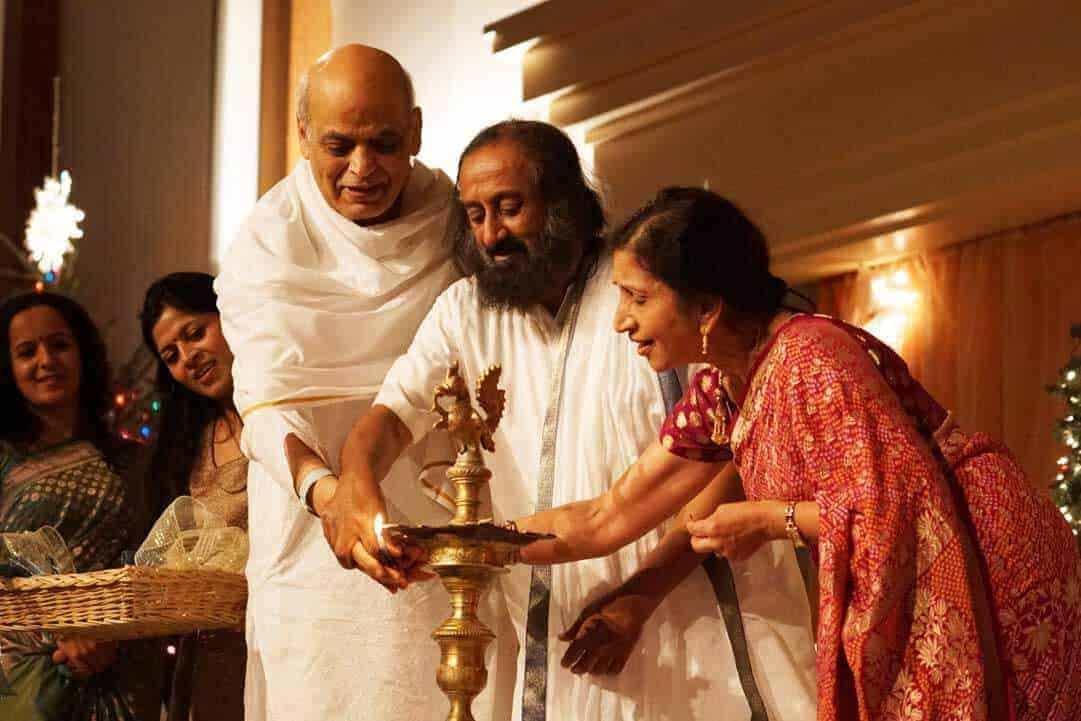 2. Inauguration of the School of Yoga
Without much fanfare, a momentous step was made in providing quality, authentic yoga education in the US. With the lighting of a lamp, we signaled that the light of wisdom will be kindled in the coming years in the form of the Sri Sri School of Yoga. Directed by Krishna Verma, the School will open its doors in April of 2016.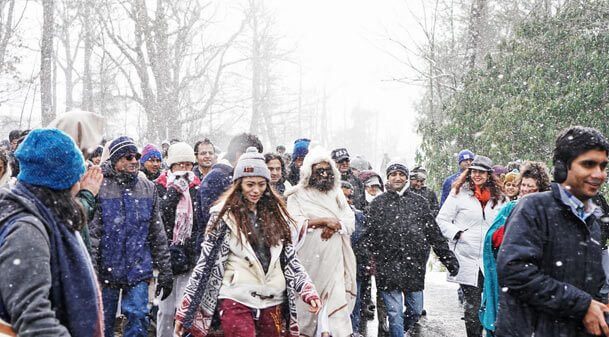 3. A White Christmas
The weather was mostly pleasant and marked by misty mountain landscapes. However, we did enjoy one scenic snowfall before the event's end.
4. Beautiful Silence
There's nothing quite like going into a New Year blessed with the clarity and peace of mind that silence brings. The silence course was nothing less than wonderful.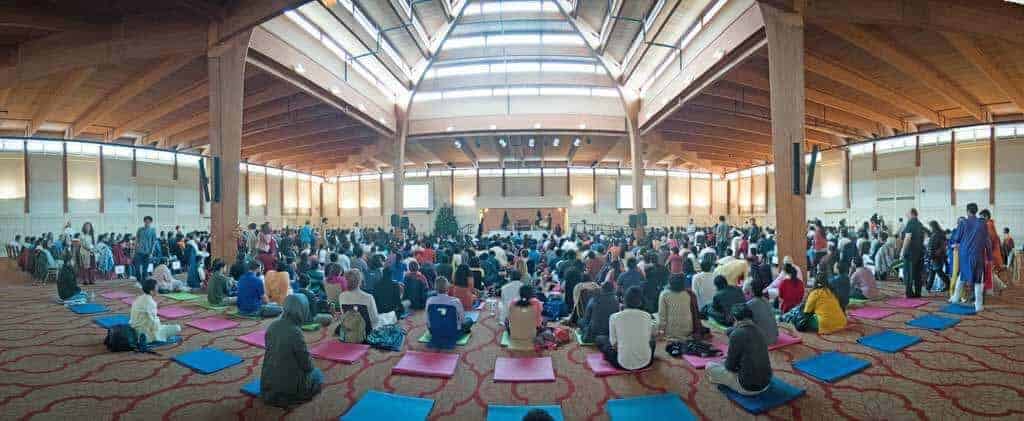 5. The Wisdom Series
The Wisdom Series was a wake-up call.  The sessions with Sri Sri were thought-provoking, transformative and delightful. Also, the meditations were one of a kind, time after time and deeply moving.
6. New Year's Celebrations
The event ended for many on December 30. However, for over 200 people who stayed back, the celebrations continued through the New Year with a large Yesplus silence course and other programs. We celebrated New Year's Eve in true Art of Living style – in the Yoga Remix, a room full of joyful people (most of them in silence) welcomed the New Year with meditation, singing, dancing and laughter.
What were your favorite moments from the Wisdom Series? Tell us in the comments below. Happy New Year & we look forward in advance to our next big celebrations, Guru Purnima in July of 2017!
Interested in learning more about programs at the Art of Living Retreat Center? Check out our annual catalog here.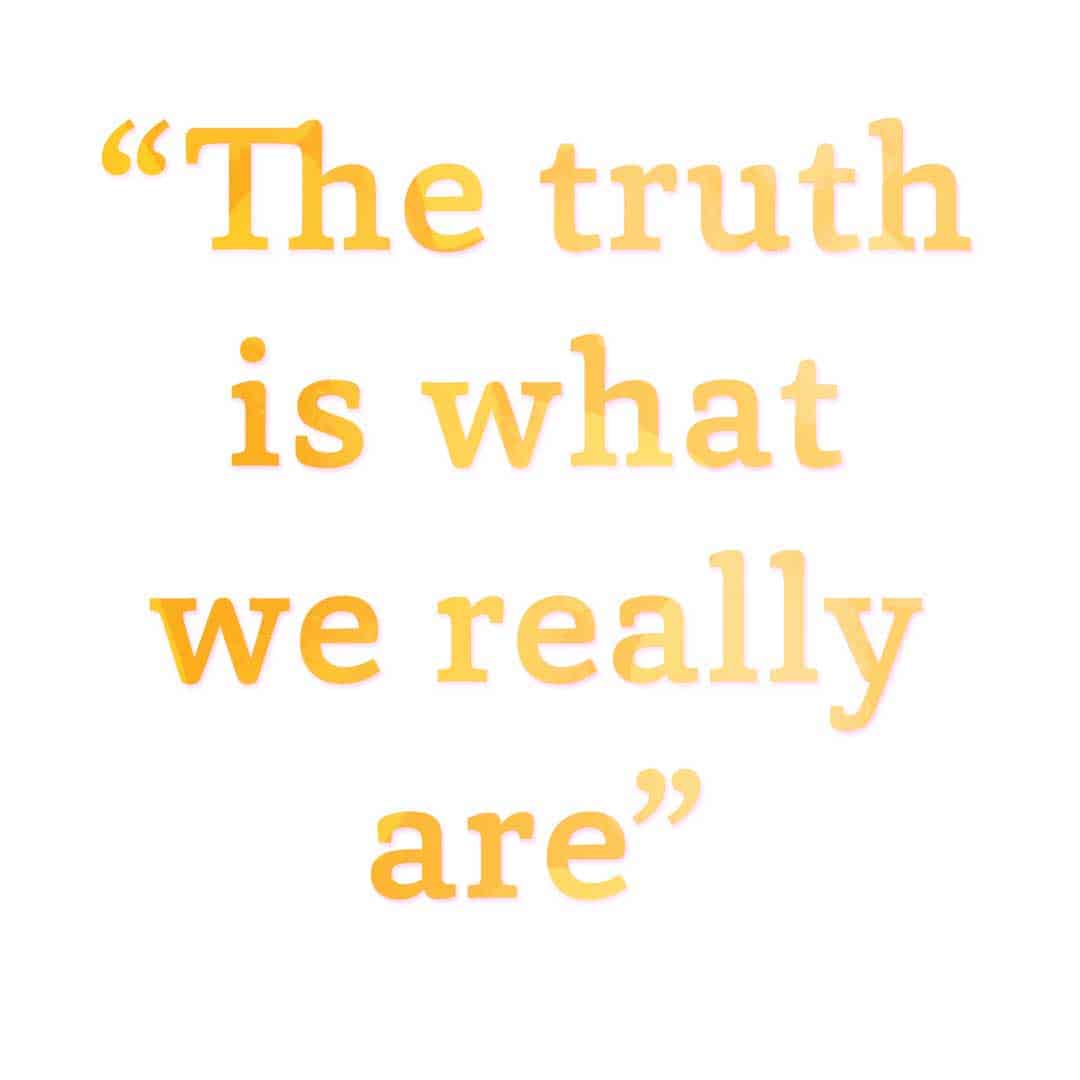 Exploring Wisdom: The Transformative Power of Non-Judgement
In this series, we'll sit down together with visiting teachers and explore important topics on how to live with courage, wisdom and compassion. This is our first installment, where we spoke with Jennifer Hadley about the the power of non-judgement. On our quest to live a more fulfilling and spiritual life, many of us are high achievers. We read the books, watch the videos and listen to podcasts. We have no problem putting in the intellectual footwork. But as Jennifer Hadley, a spiritual writer, speaker, and counselor knows all too well, this doesn't necessarily mean that we know how to take this information to heart and transform our lives in the way that we desire. Jennifer's programs are focused around what she calls a basic, fundamental spirituality – the simple truths and practices that can transform our lives in meaningful ways. 

Walking the Talk with Spirituality
My classes are focused around understanding your spiritual truth in a way that you can apply it. What is important to me is teaching the ability to walk the talk and live the love. People really appreciate that, because so many spiritual students are doing all of this intellectual work, without really understanding how to take it into the heart. When you take it into the heart, it changes your life; it changes your relationships; it changes your relationship to your body; it changes your relationship to your finances, to your world and your career.
So that's the deep work that I love to do – supporting people in the practical application of spiritual knowledge. It's a great kind of a pain that spiritual students experience when they've studied and studied and studied, but their life isn't really changing. They don't feel like they are really getting the results that they think they should see, or they feel intuitively that they know they could have. They wonder, "What am I doing wrong? Is there something wrong with me? Am I damaged? Am I broken? Am I just not good enough to get this stuff? Why is it working for other people but not for me?"
Applying Spiritual Practice to Real Life Situations
What I've found consistently over many years of teaching is that people don't really apply it; they don't really live it; they don't really see how to do that. They think that just having a meditation practice will make all the difference in the world, and it will support their spiritual development, it will be helpful, but it's not enough. The spiritual practice that we might do in the morning and the evening, meditation and prayer – those things – well, they are like a warm up for living your spiritual practice all day long, and that's the thing that transforms your life and it does it so quickly. It's really amazing.
What I offer are concrete, simple tips and tools that people can use to really, truly change their lives, their relationships, and to feel so much better about themselves and about their life and what's possible for them.
The Transformative Power of Non-judgement
The most important spiritual practice that I teach is non-judgment. Every time we are upset, every time we are afraid, every time we are annoyed, every time we feel sad or hurt, we are really upset because of our interpretation – because of the meaning we've made of it, and the interpretation that we've given to things is our opinion, it's our judgment.
Here's the great thing. You know how you've heard the saying, "The truth will set you free"? Well, the truth is what we really are. We are truth. God is truth. Life is truth. Love is truth. And so, when we are making up another story, we are going to be upset. I call it the divine alarm clock. When we are upset, it's that divine alarm clock going off, letting us know we've moved into judgment; we've moved into opinion. Once we recognize that, we can set it aside and release our attachment to it.
Non-judgement is a rigorous practice to give up your opinions and your judgments, but people are amazed how, in a very short period of time, they can have a lot more peace. They can literally, just by dropping their own judgments, transform all the relationships they have.
Once they get the hang of non-judgement, they realize that they are the focal point of healing in their life. They realize they are powerful – they are not helpless, they are not hopeless, life is not happening to them, they are not a victim anymore, and they are empowered because they can make loving choices instead of judgmental choices. Instead of thinking thoughts of lack and attack, limitation and separation, they can think thoughts of joining together and sharing and being generous and being kind. So, it's a very deep spiritual practice. It's a trans-denominational spiritual practice, and it's powerful. I have worked with thousands of people around the world who have transformed their lives so quickly by practicing non-judgment.
"Non-judgement is a rigorous practice to give up your opinions and your judgments, but people are amazed how, in a very short period of time, they can have a lot more peace."
Love and Spirituality
Love is what we are. It's the consciousness in which we dwell. It is the essence of who and what we are. You can't even really say more about it. Love is the essence of the universe. Love is what God is. Love is what truth is. Love is what peace is. Love is the healer of all problems; all things that bother us. Love is the healer of everything because love is what we are.
When we travel away from a loving consciousness into judgment, into complaining, into blaming and shaming, into regret and resentment, then we are not being who we really are. That's why the peace falls away, the harmony falls away, the prosperity falls away, the wholeness falls away. If we can always just go back to finding the most loving choice we can perceive in that moment, then we are back to being our true self, which is naturally harmonious and peaceful.
The main thing is to realize that you are it. You are it. You are one with everything, and as it says in A Course of Miracles, "Seek not to change the world, but to change your mind about the world." We are these powerful beings, and we can express that power in any way we want. We can express it for good, or by creating disturbances, creating misery. The main thing is to realize that you have the power within you to live a loving life; to live a productive life, and it all comes through being loving.
At the Art of Living Retreat Center
I brought a group here to do a spiritual retreat and I have to say it has been the perfect environment for us. It's so beautiful. The beauty is uplifting and inspiring and the place is deeply nourishing and healing to the spirit – so it's the perfect place for us to do some deep spiritual work and still play and have fun. What I really love about the Art of Living Retreat Center is that the people here are so focused on being of service. There's a deep sense of kindness.
December 30 through January 2, Jennifer will lead a New Year's Reboot Retreat. This four-day program with Jennifer Hadley will help you practice non-judgement, clear your mental clutter, and send you into 2017 feeling like the best version of yourself.
Learn more here: New Year's Reboot Retreat
Interested in learning more about programs at the Art of Living Retreat Center? Check out our annual catalog here.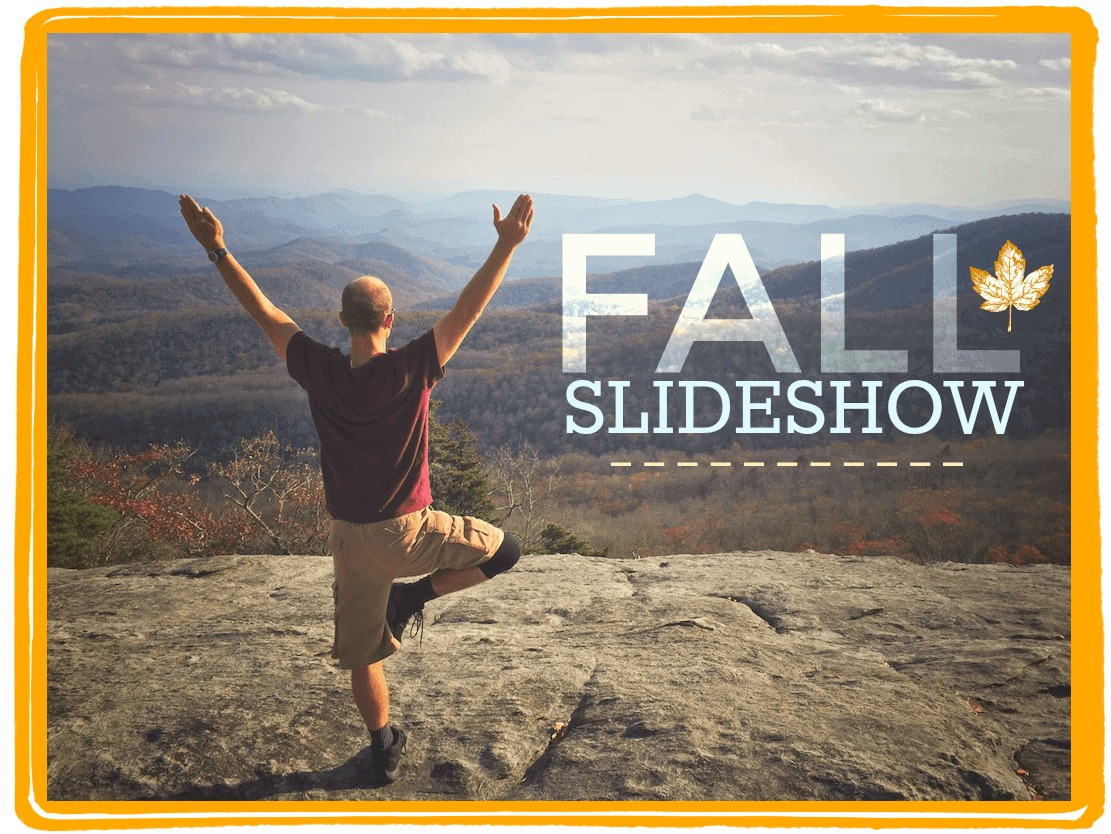 North Carolina Fall Colors: Discover Boone
It's fall again! While fall is quickly passing, we did want to share some of the glorious moments we've experienced so far this autumn. And for those of you who have not yet made the trip, we encourage you to come view the North Carolina fall colors in all their spectacle in Boone! To continue, just click an image to start your visual journey.

Photograph credits to Dr. Harrison Graves & Andrew Keaveney
Interested in learning more about programs at the Art of Living Retreat Center? Check out our annual catalog here.

Shankara Ayurveda Spa: Awarded Best Ayurveda Program in the US

We are delighted to share with you our exciting news…
Organic Spa Media Co. recently awarded our Shankara Ayurveda Spa the "Best Ayurveda Program" in the United States!
Here's why:
You simply will not find a more authentic or effective Ayurvedic program outside of India
"This beautiful retreat center, with gorgeous vistas that overlook the breathtaking Blue Ridge Mountains in Boone, NC, is the real deal. You simply will not find a more authentic or effective Ayurvedic program outside of India, where this program-and its founder Sri Sri Ravi Shankar-are renowned. Everything, including the architecture of the prominent Meditation Center, is designed to help guests gain focus, lift their spirits and fulfill their human potential, with the help of loving and attentive staff, therapeutic Ayurvedic spa treatments, yoga and meditation, and amazing workshops and retreats from Panchakarama to the world-famous Happiness Program."
Come and stay with us soon!
Visit our website or contact us @ spa@artoflivingretreatcenter.org or call 800.392.6870
Interested in learning more about programs at the Art of Living Retreat Center? Check out our annual catalog here.

Happiness Program: Recovering From Illness & Sustaining Happiness
For this blog, we were fortunate to join Patricia as she explains some ways the Happiness Program transformed her experience of illness.
Being comfortable in the present moment brings me happiness and I just think we're supposed to feel good. This breathing works very well for me. Also, just paying attention to what's happening and appreciating that. Lots of appreciation and gratitude help me with that. And meditation.
From Illness to Happiness
I was very, very ill and my father passed away in the early part of that illness. And so I was grieving while being very ill. The only thing that seems to help me other than allopathic medicine was pranayama (yogic breath-work). So I had been praying for more and more pranayama.
After my dad passed my children agreed that a silent retreat was a good thing for me to do. With their help, I was fortunate enough to take what I thought was a week-long silent meditation retreat up in Boone with Sri Sri Ravi Shankar, but it turned out to include the Art of Happiness Program first. And then, Christmas day, the silent retreat part began. I didn't know I was going to get more pranayama. I got so much pranayama! I was so blessed by it and immediately felt the health benefits. It was a complete change; when I got back people looked at me and said things like "Well, you're back in the saddle again." I was much healthier right away.


It was a complete change; when I got back people looked at me and said things like "Well, you're back in the saddle again." I was much healthier right away.
Health Benefits
The medication and the actual illness were very disturbing to the mind. Yet my mind became clear and I became more comfortable in my body. Another health benefit I've noticed is that even though I had this one thing, I never caught anything else. Whereas other people would get the cold and stuff, but I was not ever ill with anything else besides this one thing which troubled me. So it interesting to watch people get sinus infections and things, but not me. Also, people commented on my skin all the time so I think it's helped with anti-aging. That's a benefit!
I just want to say that the SKY breathing, for me, makes whatever circumstances going on in my life that are not so great seem really unimportant.
I would say let's focus on the good; let's quiet the mind. Let's save our souls and our bodies. And let's breathe.
Editor's Note: Thanks for joining us. If you'd like to learn more about approaches to happiness and try out some techniques and guided meditations online, get the Happiness Program Starter Kit Series.
Patricia is a retired English as a Second Language teacher who resides in Winston-Salem.
Interested in learning more about programs at the Art of Living Retreat Center? Check out our annual catalog here.