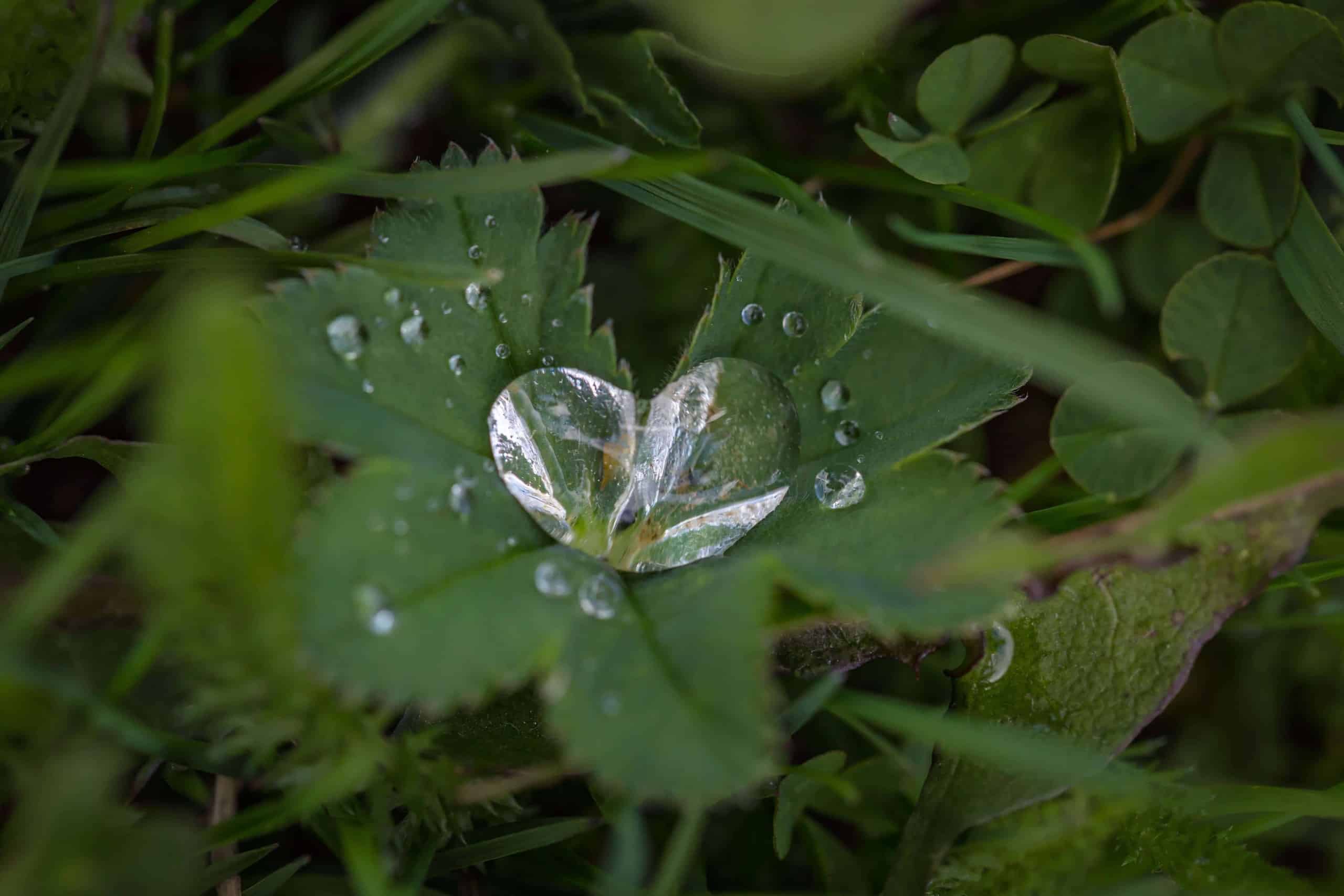 The Practice: Opening the Heart with Yoga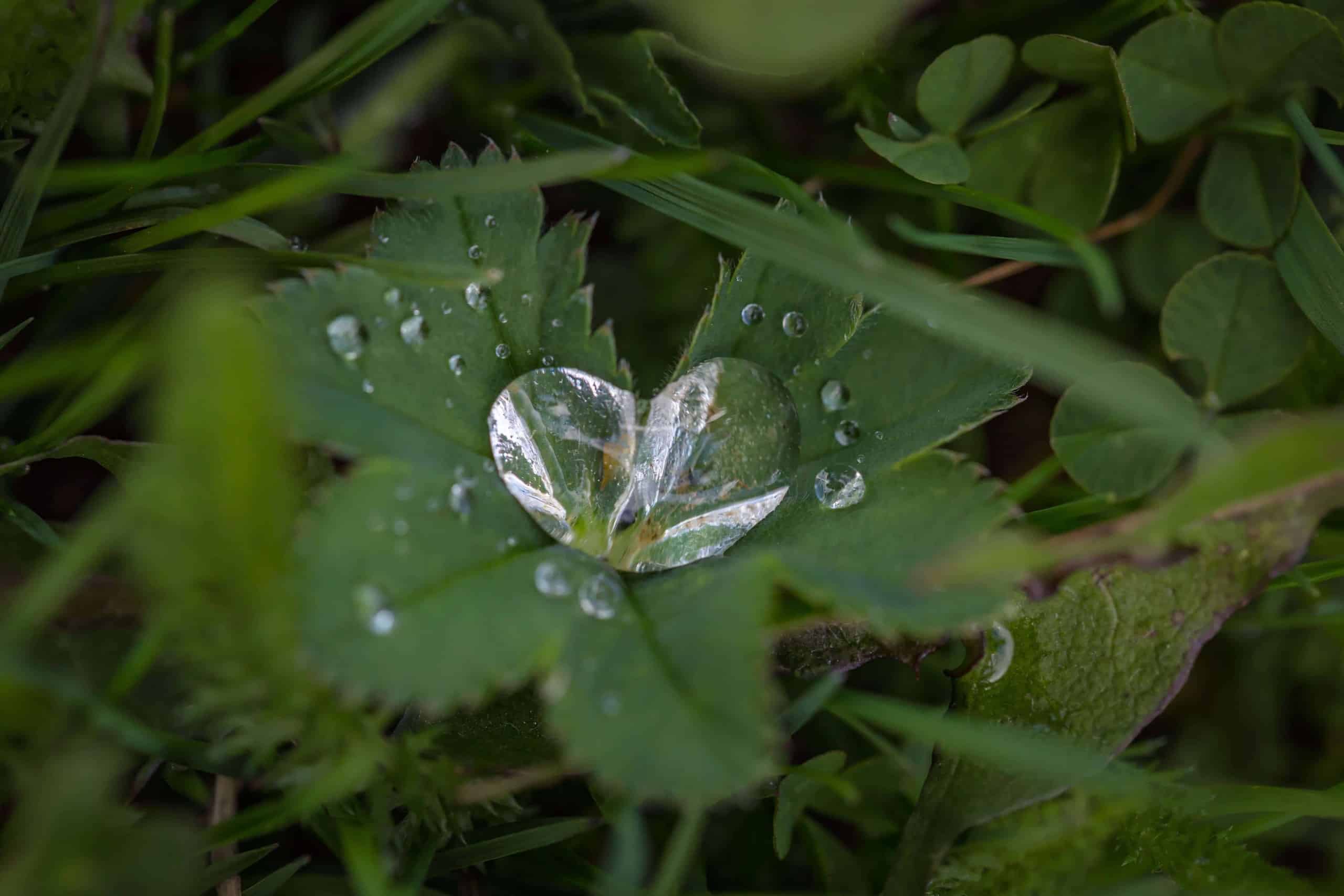 The study of yoga is so vast, with a rich global history dating back thousands of years. But when you look at the history, writing, and teachings covering it, the one thing we can all connect to, regardless of time or place, is the feeling of the heart.
When you really get down to it, yoga opens the heart and provides us a pathway leading to connection with the universal self. We all yearn for this, and we find something of this purification in yoga–a purification that moves us away from distractions and cravings and moves us into the openness of the heart. The heart radiates when we are able to reach that space.
Uniting the body, mind, and heart
In asana practice, you start to learn about the intelligence of the body, the intelligence of the mind, and the intelligence of the heart. The goal of yoga is to unite these intelligences, because that unification is where we find ease, peacefulness, and balance.
For many years of my life, I was a corporate manager. I experienced what we all experience, which is a constant persuasion to shut down around the heart. We're not asked to make our decisions from the heart. We're outright prompted to make decisions from greed, to not be honest or truthful. To grasp for things and to always want more than what we have, and to achieve that by any means possible. We follow this greed and unkindness and become distracted and unsatisfied. We start to shut down and close in on the radiance of our hearts.
When my students come into my class, I see that wall. But even a simple asana practice opens the heart back up and begins to heal you. That's what's so beautiful about yoga, that opening up of the heart, just like a lotus flower blossoming.
The lotus of the heart
As the Chandogya Upanishad says, the space within the lotus of the heart is the same as the great infinite space beyond. Both heaven and earth are contained in that inner space, and both fire and air, sun and moon, lightning and stars.
Sri Sri also says in his teachings that bliss cannot be understood, and is extremely difficult to achieve. That all we seek is the Divine union with the Source, and that everything else in the world distracts us from that goal. There are so many unexplainable, incomprehensible ways of not coming home.
Everything that we do in yoga is preparing us for meditation. Meditation is the ultimate practice that will take you into more peacefulness. The more we practice yoga and meditation, the more it becomes like the background music of our life, and we're able to tap into it whenever we need it.
Space to explore
Yoga is actually very practical and accessible. There are so many different pathways that are available to everyone. We're all looking for the same thing. We're all yearning for that feeling of peacefulness and open heartedness where we're not afraid to give and receive love, or to be authentic and genuine.
It's important to give yourself space to explore yoga. Sometimes it really does take going up to a beautiful place like the Art of Living Retreat Center to recenter yourself, be present in the moment, and explore your path. To take a break from distractions and technology and spend time in nature. And then when you go home, you have something really beautiful to take with you that you can weave throughout your life. It's just not the same as struggling to do a meditation for 20 minutes every day. It really gives you a good baseline to build upon.
Finding your Dharma
It's so worth it to step away and move into a space where you can start to seek out your Dharma, your purpose in life. So many of those experiences come to you through nature, which is something we of course have in abundance at the Retreat Center. Nature is one of our most wonderful teachers. Joining the yoga practice at sunrise, and then eating such nourishing food, really everything that is offered at the Center comes together to create a more purified environment for you to really feel the expressions of the heart, to let that space be more radiant for you.
Val Spies, E-RYT500, is the owner and director of the Lotus Pond Center for Yoga and Health, originating in 2003. She has been guiding yoga retreats for 12 years and is the lead teacher the Lotus Pond Teacher Training Programs. Together with Melissa Carroll, their expertise is in teaching yoga combined with dynamic, heartfelt sessions on yoga philosophy and creative guidance in retreat immersions.
Join Val Spies and Melissa Carroll at the Art of Living Retreat Center from September 28th – October 4th for her retreat, Yoga and Creative Writing. 
---
Interested in learning more about Ayurveda and the programs at the Art of Living Retreat Center? Check out our annual catalog here!

Yoga Teacher Training Immersion
You get to live the path of yoga.
A yoga teacher training immersion allows you to experience yoga's treasures without the demands of the everyday grind. Imagine waking up and watching the sun peek over the mountains. You sip a cup of tea without the pressure of an endless "to do" list or a stressful commute to work. You walk to your morning yoga class greeted by crisp mountain air. Your days are filled with good conversation, delicious food, and quiet contemplation. You enjoy three delicious vegetarian meals prepared with love, while your table overlooks the expanse of blue mountains that stretch into infinity.
In this setting, free from distraction, you are able to focus your energy and absorb yoga's benefits more fully.
You are part of a yoga community unlike any other.
When you immerse yourself in a residential program, you receive the rare opportunity to live and practice with your yoga teachers and fellow journeyers. This resembles the ancient tradition of apprenticeship, where the student learns directly from the master. The yogic path is full of new insights and profound experiences—it is crucial to choose a yoga teacher training program that offers a nurturing environment to support you on your path. The friendships you form during your training are built upon love, laughter, and genuine connection.
We are actually hosting yoga teacher training immersion sessions with Lotus Pond Yoga that cultivates this supportive learning environment, allowing your yoga journey to unfold in a way that is inspiring, transformative, and healing.
You form healthy habits that become part of your life.
When you break away from your routine, you have already taken the first step to creating the life you want. Being in a residential program lets you easily forge and sustain positive habits that can then be carried into every facet of your life. Waking up refreshed, eating nourishing food, and being present become a natural part of your day. Yoga is intended to be a practice woven into our lives, not simply to be experienced when we are just on our yoga mats. A yoga immersion allows you to solidify these positive lifestyle choices, and ultimately carry them with you after your yoga training, weaving them into every endeavor.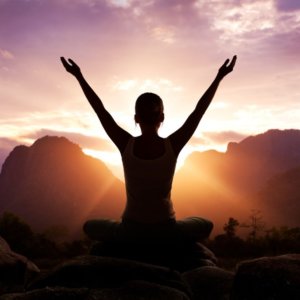 You realize what's truly important.
So many people pursue an idea of happiness, yet end up feeling unfulfilled. They work at jobs that leave them exhausted, and they feel burdened by so many responsibilities that pull their energy in different directions. The wisdom of yoga offers an antidote to the stresses of modern life, and a yoga teacher training immersion is one of the best ways to fully put this wisdom into practice. It is then from this space, free from the ego's demands, that you can tap into your own inner wisdom. It is through this carefully crafted process that The Lotus Pond YTT Program helps you access "the teacher within" and draw forth your own strengths.
Yoga teacher training immersion     accelerate your growth.
You will amaze yourself after spending nearly one month in a yoga teacher training immersion. The daily practices and deep studies will accelerate your growth as both a student of yoga and a yoga teacher. The intensive program allows you to devote your full time and awareness to your training, and as a result you are able to absorb the knowledge and experience the benefits of yoga.
Throughout the program, many yoga teacher trainees discover a remarkable transformation in their physical health, strength levels, and sense of well-being. In this expedited process, they can become Yoga-Alliance certified 200-hour yoga teachers and begin sharing these gifts with others. For those who know they want to become yoga teachers and are ready to change their lives in a profound way, the yoga teacher training immersion is an excellent option.
The Art of Living is an idyllic place to dive into your yoga studies: The Lotus Pond Yoga Teacher Training offers its 200-hour certification August 3-31, 2015. Spaces are available! Learn more about yoga teacher training immersion here.
Are you trying to choose a yoga teacher training that's right for you? John has put together a guide that contains some of the key questions to ask during this process.

All the best and happy practicing!
Interested in learning more about programs at the Art of Living Retreat Center? Check out our annual catalog here.

Yoga in Nature: Nature is Your Yoga Teacher
You know that feeling you get when you're standing at the edge of a cliff looking over the spectacular mountains? Or when you're on the shore gazing at the expansiveness of the sea? That brief glimpse of oneness with nature is our teacher. It's our guide, and it leads us to the bliss that we seek through the practice of yoga.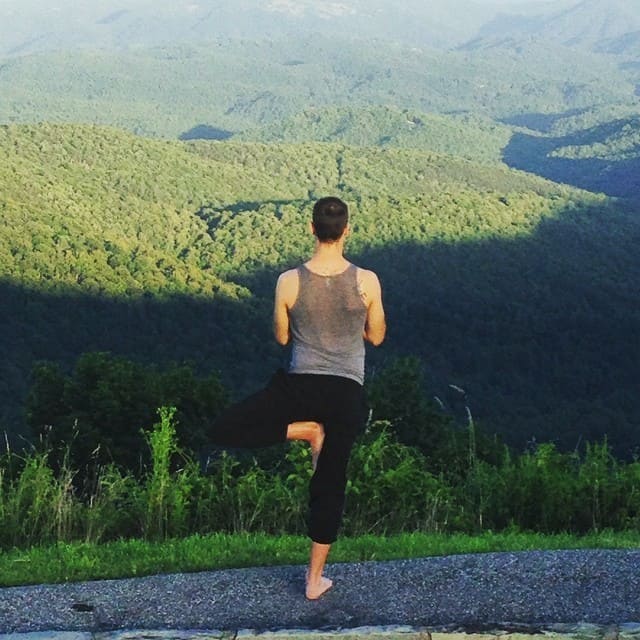 Yoga in nature
Why is this so? Because when you stand with your feet rooted in the earth and your head in the clouds (which is literally the case at The Art of Living Center, when you're atop the Blue Ridge Mountains), the lines of separation between you and the auspicious world around you drop away.
Nature is devoid of the myriad attachments we humans tend to place on things. No labels, no judgements, no expectations: a flower is a flower, a weed is a weed, and it's all part of the same big, beautiful picture. We do a lot of work in meditation to help us reach this one simple yet profound point: being totally present, without ego separating us from all that surrounds us.
This oneness can be sourced when you're in the heart of nature. Here, with the birds singing, the sunlight glittering against the mountains, and the wind sighing through the trees, we have immediate access to the present moment. The hurried mind can relax amidst nature's rhythms.
Once you've experienced these beautiful moments outside, then it becomes much easier to take these skills back to the city with you.
Taking Your Practice Home
Once you've experienced these beautiful moments outside, then it becomes much easier to take these skills back to the city with you. Because really we are an integral part of nature—so it never leaves us, even when we leave the mountain. At times the synthetic world can make those moments seem distant and estranged. So by planting yourself on the earth you can create an inward and outward connection that you can return to again and again. Once you establish a relationship with the mountains and the clouds and the trees, that connection travels with you wherever you go.
No matter if you're standing on a street corner, in your car or at your desk, you can feel the corners of your mouth turn upward, your eyes glimmer. It is that inward smile the yogis refer to, knowing wherever you are, as they say upon welcoming you to the Art of Living, you are home.
This August The Lotus Pond is offering a 30-day yoga teacher training immersion at The Art of Living Retreat Center. Learn more about this inward journey at www.30DayYogaTeacherTraining.com.
Many students come with questions about taking their practice to the next level and choosing a teacher training program that's right for them. To help, John Reimer has put together this guide on choosing a school for a yoga teacher training. to Learn more here: Choosing a Yoga Teacher Training. Happy Practicing!

Interested in learning more about programs at the Art of Living Retreat Center? Check out our annual catalog here.