We've put together this information piece to give you easy access to a wide range of vital and helpful resources if you are living with anxiety, depression, or chronic stress. 
If you need help urgently, look at the hotlines and advice under the first three headings. You don't have to suffer alone — help is available for you right now.
It's useful to know that the people you'll speak to if you call one of these mental health hotline numbers are trained in responding kindly and appropriately to those who need their help. You will not be judged, and it really doesn't matter if you don't know what to say —or equally, if you have a lot to say, you can share as much information as you want to.  
Below those emergency details, you'll find an overview of resources that you can turn to when you need information or support. You can use these resources for yourself, if you are experiencing ill mental health. Or if someone close to you is struggling, you can use these contacts and references to learn more about their condition and find out how you can help. 

Depression Hotlines 
If you have depression and need to talk to someone, the following depression hotlines can help:
National Suicide Prevention Lifeline

. Call 800-273-TALK (8255)




Call a 24-hour crisis center at 800-273-TALK (8255)




Text MHA to 741741 (the

Crisis Text Line

)




The Samaritans. Call 877-870-4673 (HOPE)




Trevor Project Lifeline—a hotline for LGBTQ youth. Call 866-488-7386



If you don't feel able to make a call, you can also visit the Crisis Chat website to talk to someone online.
Anxiety Hotlines 
If you are experiencing a panic attack or overwhelming anxiety, or simply want to talk about ongoing anxiety, the following anxiety hotlines are here for you:
Crisis Text Line. Text CONNECT to 741741




Call a 24-hour crisis center at 800-273-TALK (8255)




The Samaritans. Call (877) 870-4673 (HOPE)




Trevor Project Lifeline—a hotline for LGBTQ youth. Call 866-488-7386




If you don't feel able to make a call, you can also visit the

Crisis Chat website

to talk to someone online
Find Immediate Help
If you or someone you know is in danger, experiencing thoughts of suicide or self-harm, do one of the following immediately:  
Call 911

Go directly to the nearest emergency room

Call a 24-hour crisis center at 800-273-TALK (8255) 

Text MHA to 741741 (the Crisis Text Line)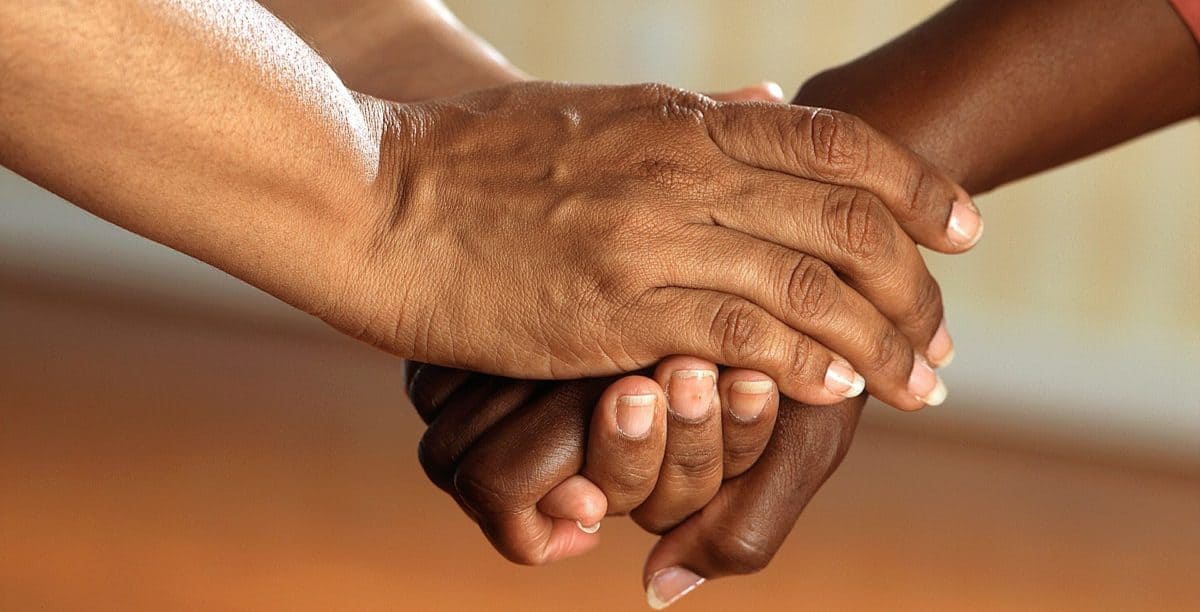 How to Support Loved Ones
Suffering with Depression and Anxiety
It can feel like there's nothing you can do to help when someone close to you is struggling with depression or anxiety. But actually, your support can make all the difference. 
The first thing to do is to learn about their condition. There are lots of resources online to help you understand what your friend or relative is going through. A great place to start is the Anxiety and Depression Association of America; learn about depression here, and learn about anxiety here. 
Remember that their condition is real, and they're not trying to be dramatic or difficult. Avoid telling them to be positive or look on the bright side; instead, focus on listening, providing a safe space for them to feel comfortable and talk if they want to, and spend time with them regularly. 
You may want to share this page with them to make sure they have the resources they need. 
Learn more about how to support loved ones with depression and anxiety. 

Books
About Depression, Anxiety, and Chronic Stress
Some of these books provide up-to-date information and research which will help you to better understand your illness. Other titles on this list offer different perspectives on mental illness, with personal accounts and inspiring stories to make you feel less alone on the tough days. And some are full of actionable self-help techniques to help you manage your mental health. 
The Noonday Demon: An Atlas of Depression,

by Andrew Solomon.


An insightful and honest look at depression—packed with research and personal insight.

Healing Depression the Mind-Body Way: Creating Happiness with Meditation, Yoga, and Ayurveda, by Nancy Liebler and Sandra Moss.


A guide to using holistic mind-body practices, including the wisdom of Ayurveda, to heal your mental ill health.




Full Catastrophe Living,

by John Kabatt-Zinn


An invaluable resource for anyone going through a challenging time, with a wealth of guidance on how to incorporate mindfulness into your wellbeing practice.

Ayurveda: A Complete Ayurvedic Guide To Self-Healing And Improved Health,

by Joseph Shivan and Aryn Meads


A book about healing with Ayurveda which includes useful guidance for those with anxiety and depression.




First, We Make the Beast Beautiful,

by Sarah Wilson.


An uplifting perspective on depression for anyone struggling day to day.




Feeling Good: the New Mood Therapy,

by David Burns




A toolkit for improving your mood.

The Highly Sensitive Person,

by Elaine N. Aron


Full of research and helpful insight, as well as valuable self-care tips.




The Anxiety and Phobia Workbook,

by Edmund Bourne


A practical guide offering coping skills and exercises for all forms of anxiety.

The Relaxation and Stress Reduction Workbook,

by Martha Davis, Elizabeth Robbins Eshelman, and Matthew McKay
A practical guide to reducing stress and experiencing simple relaxation.

Retreats
For Depression, Anxiety and Chronic Stress
When you're in the midst of a period of depression, intense anxiety or chronic stress, it is often difficult to see a way out. Trapped in a cycle of troubling thoughts and overwhelming emotions, it's normal for daily life to become too much. 
Many people struggle to complete simple tasks and find it difficult to keep up with their work, their housework, their families and social lives, and their self care and personal hygiene. If you dread waking up in the morning and find it really hard to get out of bed, please know that you're not alone. 
Seeking help, and engaging in self-help techniques, is vital. That might feel impossible at the moment but remember there's no pressure; it's OK to start small and do things at your own pace. One of the simplest things you can do for yourself during a period of severe depression, for example, is simply to get up and stand in the shower. 
But sometimes it can be incredibly helpful to get out of your usual routine and interrupt the cycle. Retreats for depression, anxiety and chronic stress offer a number of important benefits:
They take you out of your usual environment, and in doing so, disrupt cyclical thoughts, opening you up to the potential for a new perspective.





They offer a supportive and non-judgmental space in which you can try new activities and self-care techniques. For example, you might discover yoga, meditation, or Ayurvedic treatments and routines that help to lift your mood and bring about a sense of calm.





Some retreats include learning experiences — you will gain insight into your mental health, and take home actionable, simple methods for feeling better.





Away from your family, friends and colleagues, you can reflect on your circumstances and health from a place of greater detachment and awareness. 
You can find retreats specifically designed to support you with your mental health rooted in several different health systems and philosophies. Whether you're looking for mindfulness-based support, a retreat that uses cognitive behavioral therapy to change the way you respond to triggers, a simple yoga and meditation retreat to help you relax, or even an Ayurvedic retreat, there are a lot of options and it just takes determining what is most suitable.  
Ashrams
For Anxiety, Depression, and Chronic Stress
Ashrams exist all around the world. They are places of spiritual community and retreat, and many of them offer residential stays. They provide an authentic experience of their values and traditions—whether the ashram is focused on meditation, yoga, or a particular religion or school of thought. Many ashrams are secular or spiritual rather than religious. 
Some ashrams offer tailored retreats or residential stays specifically for people with depression, anxiety, or those suffering from chronic stress. Others simply welcome and support all people—including those who are experiencing ill mental health.
While ashram living isn't for everyone, some people find that a stay in an ashram can become a powerful healer for depression. You live in community, and with simplicity. You participate in the daily life of the ashram and you meditate, chant, practice yoga, or simply sit in silent reflection with other people. There is a focus on higher living, and this freedom from the pressures and endless digital demands of modern life allows you space to heal. 
More information coming soon about about ashrams for depression.