Building Community: The New Center Cafe
The soothing, low murmur of activity, the smell of freshly-baked pastries, the feeling of curling up in a cozy chair with a good book – there's nothing quite like a cafe. And that's why we are so excited about the opening of the new Art of Living Retreat Center cafe, located right next to the main dining hall.
The new cafe offers a warm and cozy escape from the brisk mountain air outside. It's the perfect place to unwind after a chilly hike, or to watch the snow fall outside the window as you count down the minutes to your next spa treatment. The cafe is eclectic and homey. Handmade knits are thrown over vintage couches by the crackling fireplace, and the walls are covered in watercolors, wall hangings, and photographs.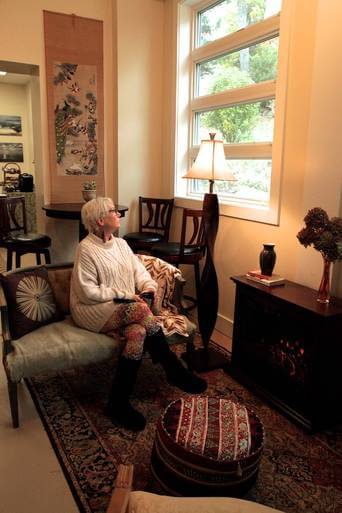 Community and Connection
Even when we're alone, a cafe has this wonderful atmosphere that creates a kind of collective mood – a quiet companionship between patrons as they write, read, catch up on emails, or simply unwind with a steaming cup of tea. It's an escape within an escape, a place to relax outside of your program or schedule. The new cafe also serves as a meeting place, where you can connect with old and new friends, mentors, and teachers, and build upon those relationships. Sue White, the cafe manager, has seen first hand how the cafe is already becoming a favorite spot at the Retreat Center. "It boils down to community. It's a place where we can foster bonds."
It boils down to community. It's a place where we can foster bonds.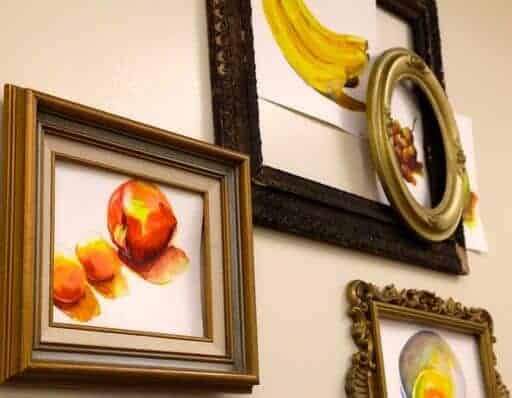 Nutritious and Delicious
The cafe offers everything from indulgent home-baked treats to healthy snacks, and locally produced "Boone Bars". The first week started with some cakes (made with love) by Anne Farrow, and the cafe is soon to expand to include gluten-free and vegan options.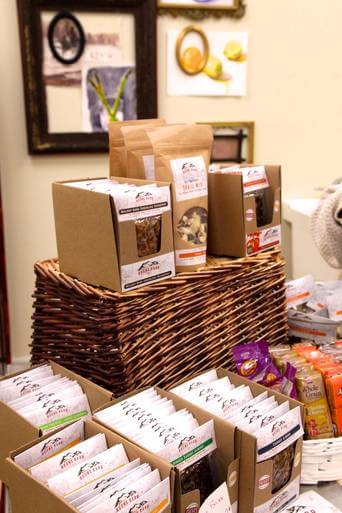 If part of your retreat experience includes clean eating, not to worry – you can still enjoy the cafe without breaking your commitments to yourself. Sue notes that "we offer things for everybody, including desserts and healthy choices, so that parents can come with their kids and not offer them something sugary, and people on Panchakarma can come and honor that and still be in the space."
And Sue's favorite indulgence? "The walnut cinnamon pull-a-parts. They smell so good… Anne has a great pecan pie, and you would think I like pecan pie because I'm southern, but… I don't!"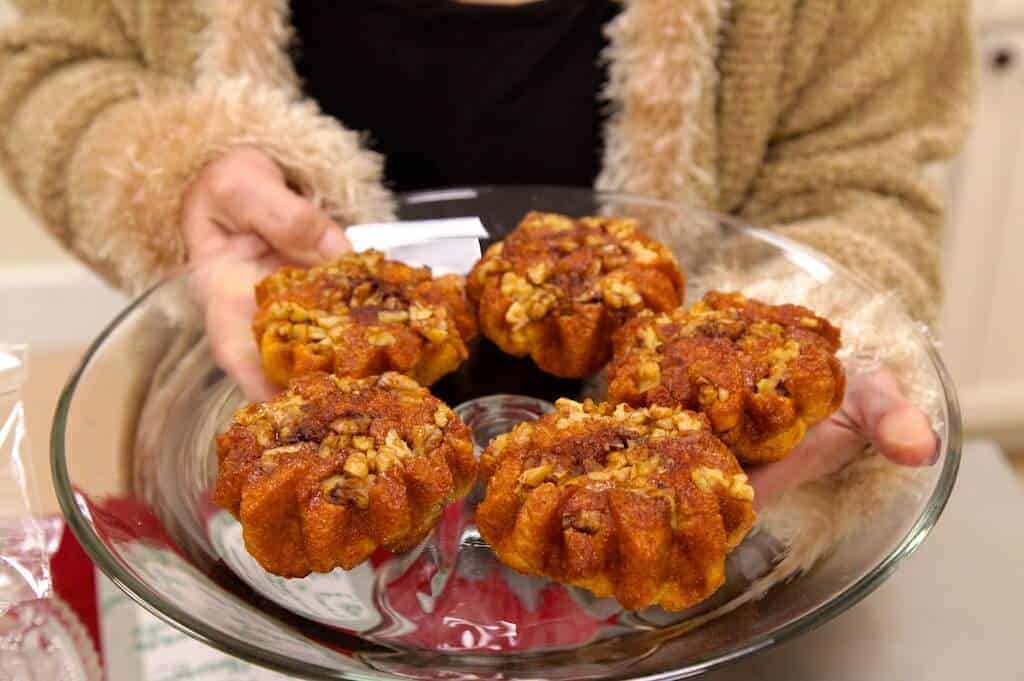 The new cafe is located downstairs, next to the main dining hall and the gift store. Stop by between classes for a cozy place to reconnect with your fellow retreat-goers – and don't forget to grab a cup of hot apple cider over the holiday season!
Interested in learning more about programs at the Art of Living Retreat Center? Check out our annual catalog here.