Escaping the Rat Race: Claudine's Journey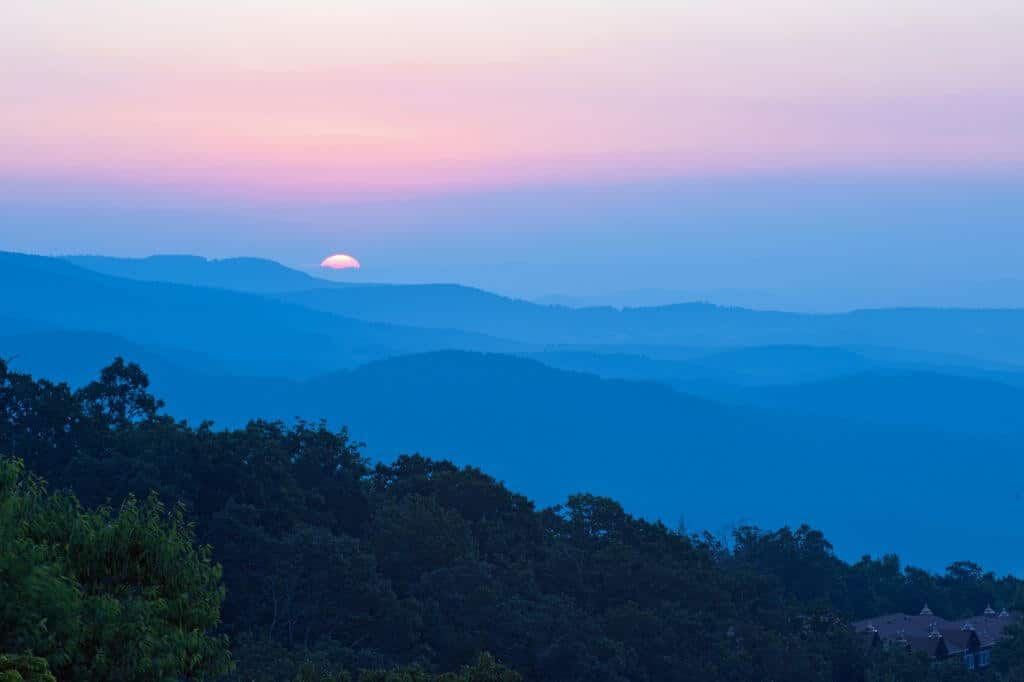 So many professionals don't make the time for themselves. They're running the Rat Race, so to speak, and can't seem to get off that track, no matter how hard they might try. But as entrepreneur and recent retreat attendee Claudine recently discovered, professional success doesn't have to come at the price of your mental and spiritual wellness. Intentionally taking the time to reconnect with and honor yourself can make a world of difference to your health and happiness. 
We sat down with Claudine to chat about her experiences at the Art of Living Retreat Center – what she's learned, how she's grown, and how her time here has helped her find peace among the chaos of her successful career.
Running the Rat Race
I run a business – my business is 365 days a year, 24 hours a day, 7 days a week. At any given moment in time, my phone can ring, or something may happen. I'm responsible for everything. That, in itself, is so high-stress that I became almost constantly high-strung. If the computer decided to think for a moment and tell me it wasn't responding, I would scream at it. It became so bad that I didn't have a single moment in time to sit down and think, or breathe, or consciously move on with my life. It accumulated for years and years, to the point when I realized I didn't really like the person I saw in the mirror in the morning. I'm a type A personality, a control freak, and I was obsessed with controlling everything around me.
I came to the Art of Living Retreat Center because I wanted to get away from the 'Rat Race'. At first, I didn't know what to expect. I had no clue. I've tried yoga and a few other things, but this was the complete experience.
"I realized I didn't really like the person I saw in the mirror in the morning."
I used to say the same thing as so many people that feel they are stuck in the Rat Race: I can't. There's no way. If I do, my world will collapse. There are so many excuses. But I learned that anyone that truly wants to find their bliss and find themselves again has the ability to pull themselves out. Anything else is just an excuse. If you are able to take a weekend to go on vacation, you're able to come and do a retreat. It's just mind over matter.
The Power of Silence
I started off with the Happiness Program. The first few days I was here, the program took me through the process of understanding why we cause ourselves pain, and what we blame on the world. You realize that a lot of it is self-inflicted. The first few days of the retreat were a learning curve, but gradually, through meditation, through listening to teachers and connecting with the people around you, this bliss and understanding of what we're being taught kind of sinks in.
When I participated in the silence part of the course, I think that was the epiphany moment. I was no longer in communication with everything around me. I was within myself. I haven't been silent in 40 years! It was a little nerve-wracking because I didn't know what to expect. I didn't know if I would be able to remain silent, but I was. When you have that Rat Race in your head, and everywhere around you, you come to really welcome that silence. It helped me reflect internally, because I was no longer dealing with the outside world. Now, it's all about the internal – me and my mind, my peace – and that was one of the best takeaways of the retreat.
The other thing that I found really wonderful is that I've been able to eat more healthfully. The way that they regulated the meals at the retreat re-taught me portion control, where there isn't that excess.
I actually decided to take a few more days for myself, instead of leaving right after the program ended. I think those extra few days gave me even more understanding, more time to reflect before going back into the world. I continued to meditate, and follow the daily schedule, and practice kirtan and kriya – it was just wonderful.
"I found myself again. I'm at peace."
Finding Bliss at the Spa
Another thing I loved was the spa. I've had spa treatments before – facials, massages, etcetera – but there are certain spa services that I participated in at the Art of Living Center that I cannot begin to explain the feeling of.
The massages were fantastic, the body exfoliating was fabulous, but my favourite two services that I would do over and over again were the oil treatments. The Karna Purna treatment, where oil is dripped into the ear, and the Abhyanga treatment, where oil is poured over the forehead.
I thought it was a marketing gimmick when they claimed to be a "true bliss experience" – but it was! I remember, after the treatment, when the therapist came to wake me up from whatever sleep I had fallen into. I just looked at her, and couldn't keep my eyes open. I think for the first two hours I was in this trance, in this moment where everything was just wonderful, just blissful. I think that was the best part of this whole experience. I truly recommend that anyone who comes for a retreat take an extra day and try it out.
The Life-Changing Power of Spiritual Self-Care
My experience was wonderful. It was absolutely wonderful. I found myself again. I'm at peace. I have a smile again on my face, I'm not angry at the world anymore, or at everyone else around me. The little things just don't seem to bother me now.
I'm truly happy on the inside, not just pretending to be on the outside. I can look at my business, the people around me, my family – whatever irritations I have, and they just don't seem as grand as they used to. These irritations are minuscule compared to what they were before.
"Anyone that wants to go back to their human core should take this course – you'll leave blissful and happy."
Escape the Rat Race and reconnect with yourself at one of our upcoming Happiness Programs. Complete your experience with one of our Silent Retreats, or one of our truly blissful Spa Treatments.
Interested in learning more about programs at the Art of Living Retreat Center? Check out our annual catalog here.