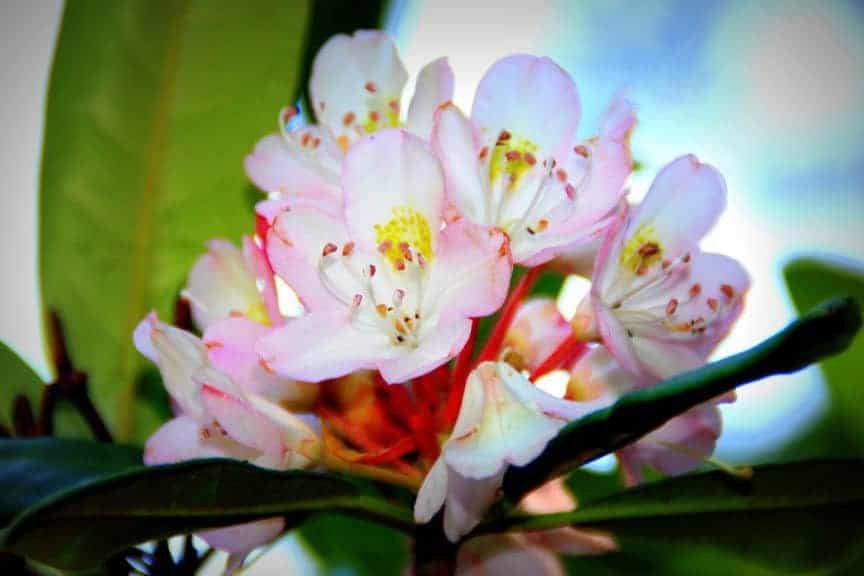 The rhododendrons will soon be blooming on our mountain, signaling a great time for you to visit. Here are upcoming programs to help you plan a solo stay, getaway with friends, or a family vacation:
April 13-19 – Six-day Panchakarma Cleanse
This personal journey to wellness begins with your pulse. The ancient practice of Ayurvedic Pulse Assessment provides a deep understanding of your current state of health or imbalance. Your custom treatment program is created from therapies that are tailored to your assessment. "Led by our team of Ayurveda experts, the week-long retreats are customized to each person and include more than 10 treatments, cooking demonstrations, yoga, meditation, organic meals, and take-home education," adds Diane Trieste, director, Shankara Ayurveda Spa. Can't make it in April? Panchakarma retreats are held monthly.
April 17-19 – The Art of Living Happiness Program
Reduced stress. Greater sense of happiness and enthusiasm. More confidence. How great does that lifestyle sound? "Happiness is in the here and now. It cannot be experienced when one is stuck regretting yesterday or worried about tomorrow. During the Art of Living Happiness Program, you will discover your unlimited power and freedom – not as a concept, but as a direct experience," says instructor Venkat Srinivasan. The Happiness Program is also offered in May and June.
June 27-July 2 – GROW-Young Women's Leadership Training
Led by three instructors from Youth Empowerment Seminar (YES!), GROW Summer Camp offers a safe space for diverse young women ages 14-16. Through a curriculum that includes art, nature, music and health/wellness, the girls will support one another in developing the courage and tools to become resilient when faced with adversity and life's challenges. Graduates learn powerful meditation and breathing techniques, as well as tools to explore a deeper connection with themselves and the world around them.
July 12-18 – ART Excel Summer Camp
Thousands of children around the world have benefitted from All Round Training in Excellence (ART Excel). Just recently has the program been available in a camp format, where children ages 8-13 are immersed in an atmosphere of celebration and learning. ART Excel campers learn skills in friendship, leadership & teamwork; techniques that enhance focus & concentration; breathwork to help eliminate fear & anxiety; and simple relaxation techniques. The ART Excel curriculum is taught through games and activities where students learn valuable lessons in sharing with others, working and playing in harmony. For parents, the Art of Living Happiness Program is taught at the same time!
What types of programs would you like to see added?
Interested in learning more about programs at the Art of Living Retreat Center? Check out our annual catalog here.