Planning an event in 2016? We have your venue.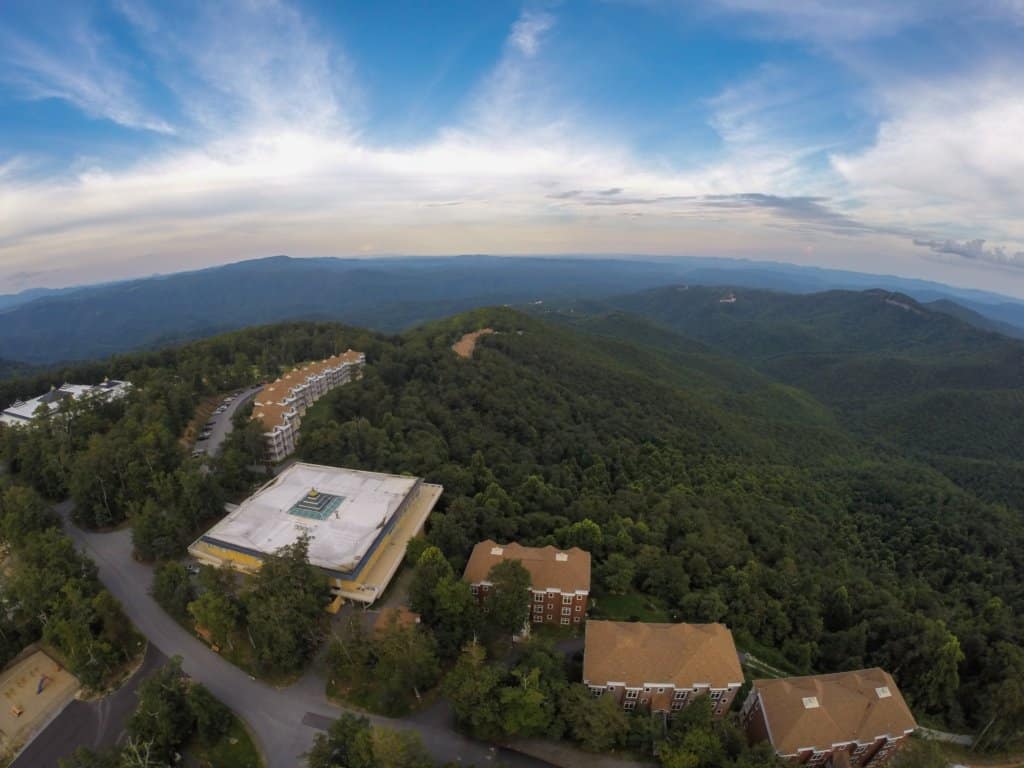 Are you planning a special event or meeting for 2016? A wedding, family reunion, group retreat, corporate meeting? Our retreat center in the stunning Blue Ridge Mountains will be remembered for years by your guests.
Denise Williams has arranged her fair share of beautiful, successful events on our mountaintop. Denise is the regional sales manager for Art of Living Retreat Center.  She has been with the Center for more than two and a half years.
In 2016, Denise has groups booked as early as March, which is the first time she has made bookings so early in the year. The spring months of April and May are filling up too. Denise says 2016 holds visits for many yoga events, women's groups and faith-based organizations, including a Sunday School group of 100 high-school students coming to North Carolina from across the country. An editor from Rejuvenate Magazine also included the Center in an article about faith-based retreats.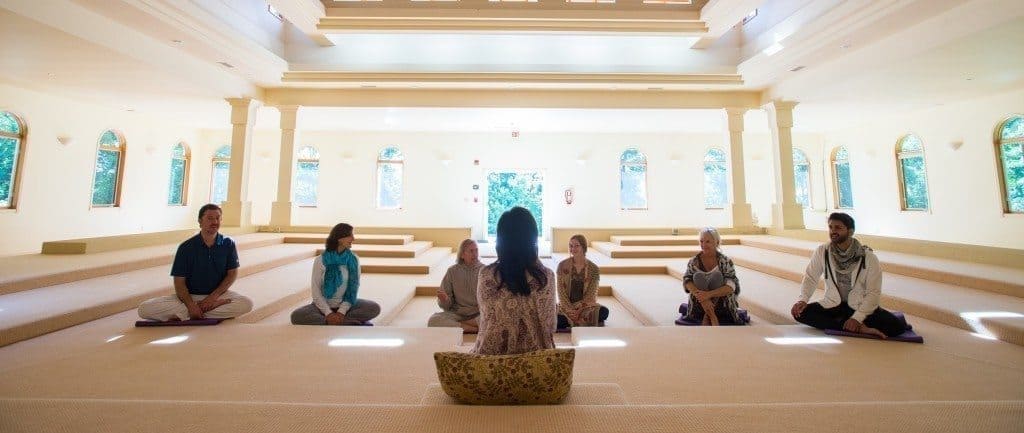 College groups love the relaxing atmosphere of the Center too:
"The Student Government Association of Elon University came to The Art of Living Retreat Center in 2013 for our Annual Fall Retreat. The staff was wonderful and hospitable during the booking process and throughout our stay. The amenities and resources provided by the center were excellent as well, allowing us to have a relaxing retreat with exactly what we needed to be productive. We were able to have a successful retreat and return refreshed to our campus."
– Joe, Student Council Representative, Elon Univ.
Denise adds that a group is scheduled from the Wounded Warrior Project, "The caregivers who help the wounded warriors will be coming to have their own retreat to rest and rejuvenate. Our serene location, programming, spa treatments and vegetarian dining will give them the peaceful retreat time they deserve. We are honored this respected group chose the Art of Living Retreat Center."
Spaces for your group's home away from home include:
The Main Hall features stunning natural light and a spacious grand room, capacity: 3,200.
The four Veda Halls are situated side-by-side, so they are ideal for groups requiring adjacent retreat spaces and/or breakout rooms, capacity: 215.
With a capacity of 300, the Hillside Hall includes two breakout rooms, multi-tier lighting and a wood-worked open ceiling.
If you are interested in beginning the process for a group booking or event, Denise would love to chat with you. She may be reached via:  https://artoflivingretreatcenter.org/host-your-event/
Interested in learning more about programs at the Art of Living Retreat Center? Check out our annual catalog here.