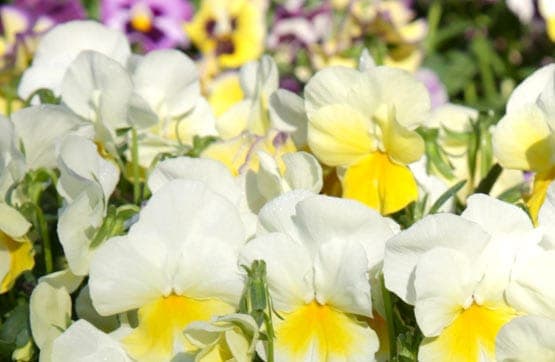 It's Spring, the birds are singing, and buds are forming on the trees; light is returning and all around new life is unfolding. The dormancy of winter has passed and we are emerging from our hibernation. We, too, slowed down during the winter months. We spent more time inside; we were less active, more insular, more sedentary. Now with the advent of spring we are re-emerging into life. It's time to breathe in the fresh air, throw off the old blanket of winter and come out and play. The sun, air, flowers, trees, everything is coming forth.
Spring has sprung and there is much rejuvenation in the air. It's time to spring clean our homes and our bodies. Time to put away those heavy coats and jackets, and bring out lighter weight, more colorful clothing. Time to shed those extra pounds you've gained during the winter. Time to rekindle those new year's resolutions: lose weight, get fit, take up yoga, self improvement, self empowerment. Time to start taking better care of yourself and attend to your health. Time to re-align with your body and mind, and move in a direction that's right for you. Time to stop putting your life on hold and step into the light of a brazen new day.
It time to breathe in the fresh air, throw off the old blanket of winter and come out and play.
So let's talk about detoxification, cleaning your body of the accumulated toxins that have resulted from the heavy foods of the winter months. How does one detox the body? There are many ways: drinking water, eating more fruits and  vegetables, doing exercises, spending time outside playing frisbee, running, walking or partaking of your favorite sports.  Also, partaking of Ayurvedic detox programs like panchakarma and virechana may be benefical as well.
Ayurveda, a system of medicine native to India, has been around for thousands of years and treats the mind and the body to improve health and promote wellness.
Detoxifying in spring is an important part of the Ayurvedic seasonal routine, as spring is the Kapha season.  The wet, cool weather reflects the moist, cool heavy qualities of the Kapha Dosha that predominate from March to June.
What are the benefits of spring cleaning for the body?
Weight loss
Feeling lighter, clearer
Having more energy and stamina
Connecting with nature
Healthier skin, nails and hair
Vitamin D
Spring cleaning clears away the dross, rejuvenates the body, mind and spirit and boosts our overall health. It is a win-win choice in optimizing your life so that you can blossom into your radiance.
Interested in learning more about Panchakarma? Feel welcome to book a free health and lifestyle consultation with one of our Ayurveda experts.
Interested in learning more about programs at the Art of Living Retreat Center? Check out our annual catalog here.