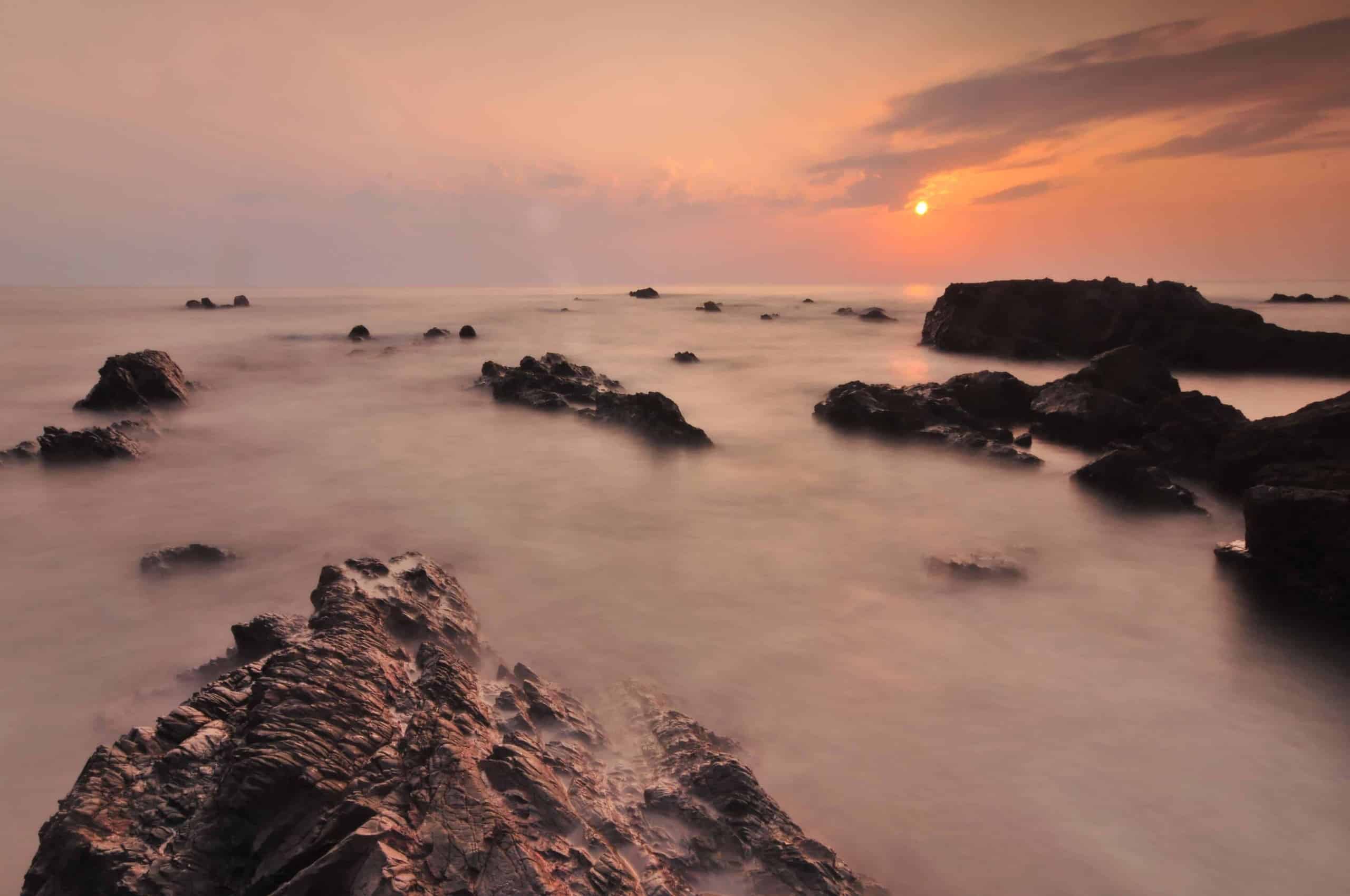 Celebrating the Ebb Tide of your Natural Rhythms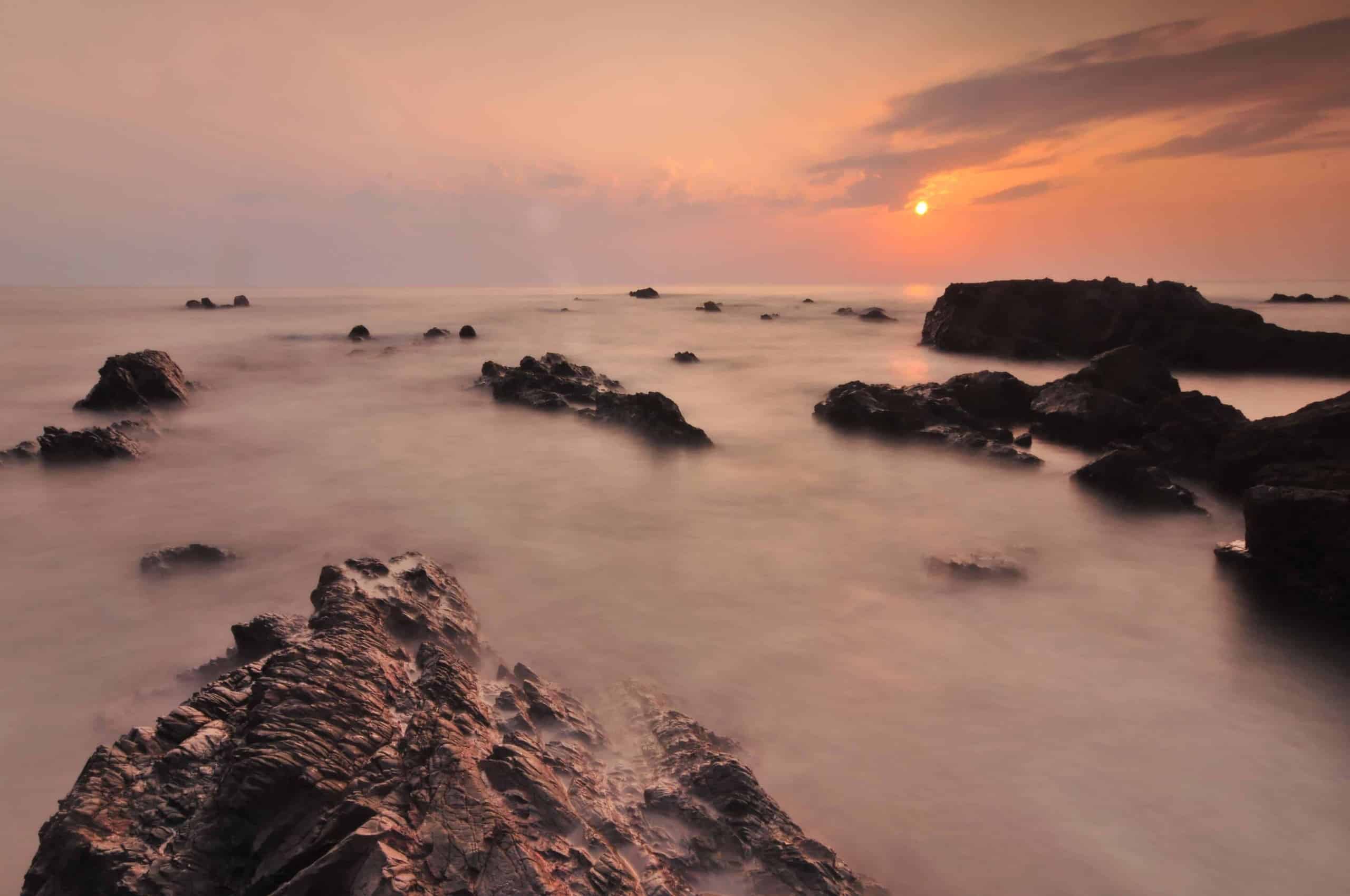 You are an ocean. You're about 60 percent plain water, with an admixture of chemicals that approximate the sea in which your most ancient ancestors evolved. Also like the sea, you are tidal. You ebb and flow. Your heart and lungs continuously contract and expand.
Your circadian rhythms alternate between alertness and sleepiness. You also have ultradian rhythms, multiple physical systems that ebb and flow within each day. Ultradian rhythms control things like your hormonal levels, heat regulation, appetite, and nostril dilation. (Yes! Nostril dilation!)
Rediscovering your natural rhythm
Unfortunately, you've had your natural rhythms disrupted by a culture that praises you for working continuously, and makes you embarrassed or ashamed of the need to rest. But in high performing roles, from musical performance to office work, human beings function best in bursts that max out at 90 minutes. These work periods are interspersed with at least 20-minute periods of R&R (I myself find that 70 minutes on, 30 minutes off, is the best way to get things done).
Pay attention
Here's my challenge for this month: Try tuning into your innate rhythms, allowing ebbs as well as flows, and see what happens. When you settle into work, or play with your children, or clean the house, set a timer for an hour.
Before you start, rate your energy level from 1-10, with 1 being "I am so close to dead I can see Grandma beckoning from heaven," and 10 being "I am on crack and plan to take over the universe." Work with full attention until the timer rings, then check your energy levels again. If you feel like resting, even a little, do it.
Lie down. Wrap yourself in a soft blanket. Read a book. Close your eyes and feel yourself descend into an ultradian peace. After 30 minutes, check your energy again. If you feel like working, set the timer and dive in again. If you don't, rest a bit longer, then re-check. All day, follow your own rhythm.
Finding the pace that works for you
Just paying attention to this will tune you into your own best working pace. If you can keep yourself from comparing your rhythms with others, or insisting on mechanical consistency, or panicking about everything that's still left to be done (dear, there will always be infinite things left undone) you'll eventually find yourself working more powerfully and resting more deliciously.
Celebrate the resting times
Just to reinforce the importance of ebb, as well as flow, let's celebrate the resting times. Curl up and rest, cuddled up, eyes closed, nostrils dilated out to here, and trust that when you stop fighting the pull of the tide, the ocean in you will bring everything you need.
This article first appeared on marthabeck.com, and is reposted with permission from the author.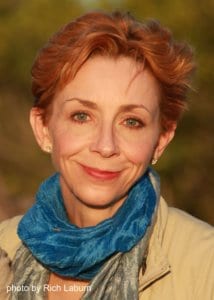 Dr. Martha Beck is a life coach and the New York Times best-selling author of these popular resources for finding your life purpose: Finding Your Own North Star, Steering by Starlight, Finding Your Way in a Wild New World, The Joy Diet, and more. She's also the author of the bestselling memoirs Expecting Adam and Leaving the Saints. Beck's latest book, Diana, Herself: An Allegory of Awakening, is her first foray into fiction and is the first installment of her Bewilderment Chronicles series.
Join Martha at the Art of Living Retreat Center from September 28th-30th for Navigating the Storm, a retreat designed to give you powerful tools to navigate uncharted territory in your life.
---
Interested in learning more about Ayurveda and the programs at the Art of Living Retreat Center? Check out our annual catalog here!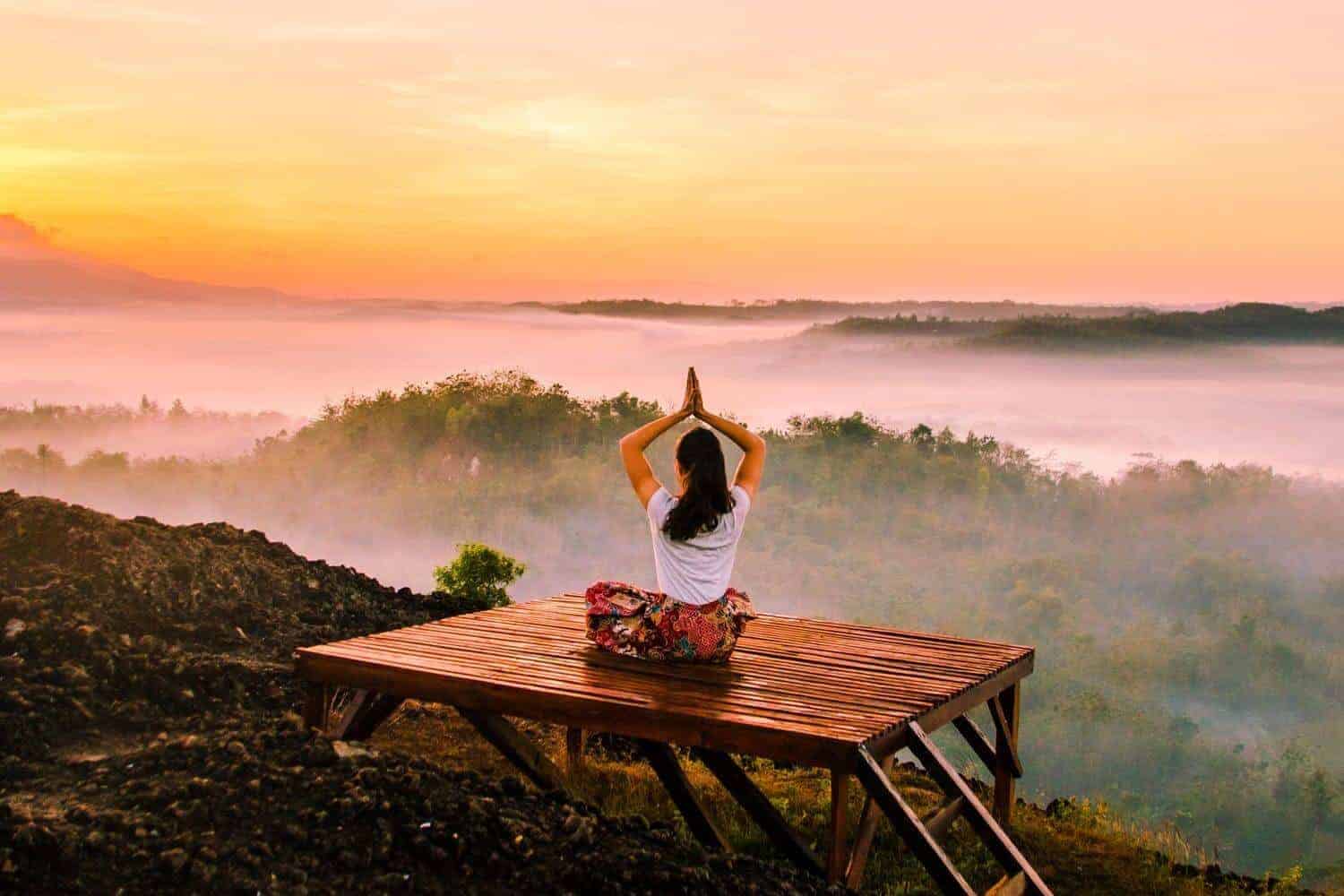 In House: Cyndi Lee on The Complete Package of Meditation and Yoga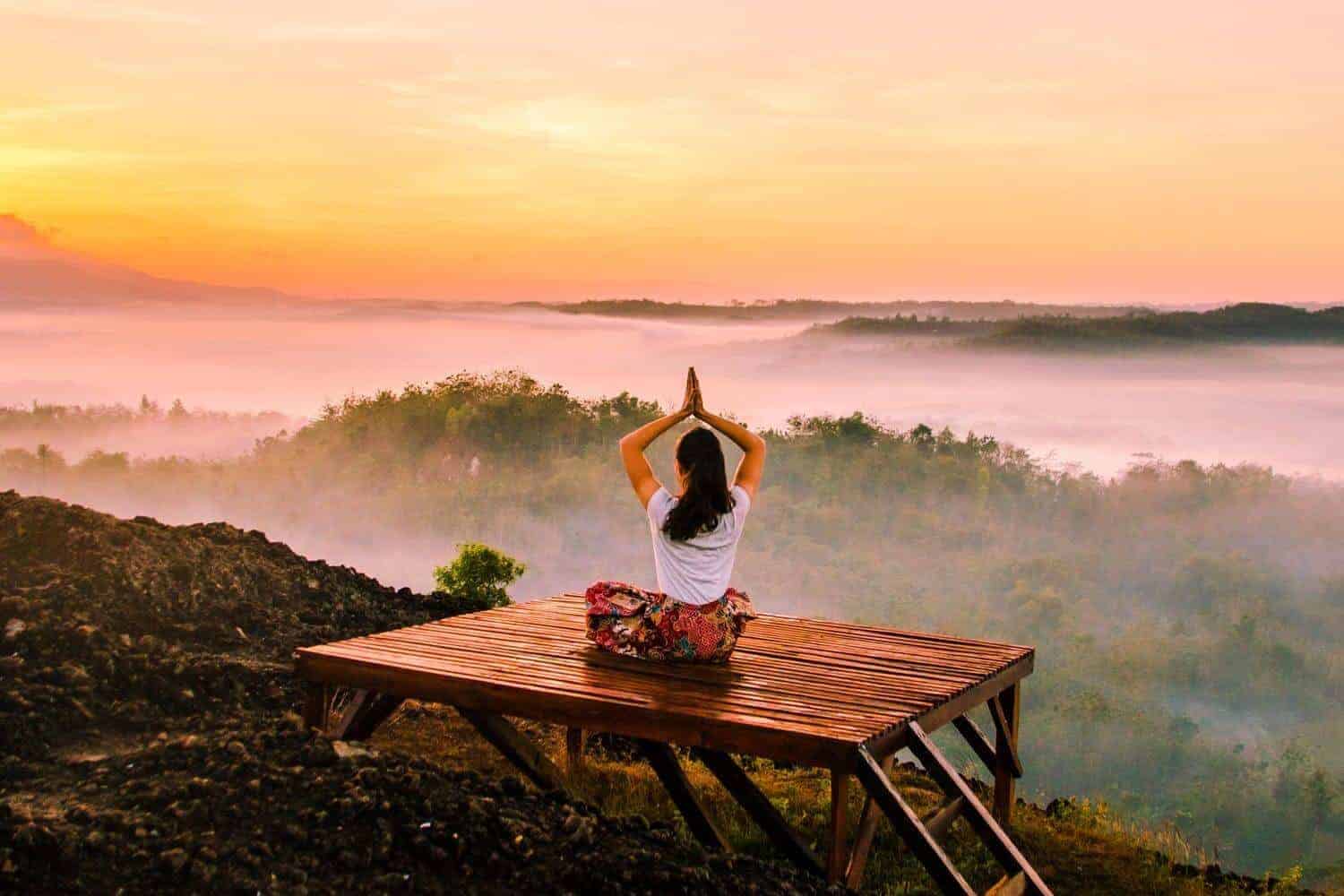 It came without warning right at the beginning of the day trip down the river. I really don't like water and I am a weak, underconfident swimmer at best. But people I trusted said it was fun and not scary at all. If you did fall out, you would land on a little rock and immediately be picked up in the next boat.
So I went and on the very first bend in the river, I slid out. There was no warning and no big inhale before plunging into icy cold, wildly churning water. And then there I was, trapped under a rubber boat in the whitewater rapids of the Pacuare River in Costa Rica.
No breath in my lungs and nobody can see where I am. I thought, "Wow, this is how it happens," and I visualized a small obit in The New York Times: "Yoga Teacher Drowns Leading Retreat in Costa Rica." My mind raced and my lungs tightened, but somehow I didn't panic.
I never fully realized it before, but the yoga, breathing and meditation practices I had been doing for years had prepared me for this very moment. Practicing awareness, manipulation and retention of the breath allowed me to know intuitively that I could go without breathing for way longer than was comfortable. My daily twisting and inverting enabled me know what was up and down and to maintain a highly fluid sense of balance. Meditation had trained me to stay focused on the task at hand even while thoughts of my own death ran rampant through my head. I groped my way along the bottom of the boat and popped up into the rapids.
A very long minute later, a body-builder/yoga student of mine grabbed me by the collar and plopped me into his boat. My Buddhist teacher, Gelek Rinpoche, had taught me that to meet the dharma in your lifetime is as fortunate and rare as a tortoise's head popping up into an inner tube in the middle of the ocean. In that moment I felt just like that tortoise. Sitting in the haven of boat #2, my heart hammering, my adrenaline rushing, my lungs gasping, I was as scared as I've ever been. But when I was under the boat I had not been scared. I was wide awake, balanced and steady. Mindfulness meditation, yoga asanas and pranayama are each powerful practices that can affect our lives deeply. But there is no doubt in my mind that in this life-threatening moment, it was the combination of the three that saved my life.
What do I do with this body and this mind? 
As a yoga teacher, I am passionate about yoga and have been fortunate to share this passion with many students over the past 20 years. I have been a student of Tibetan Buddhism for more than 10 years and it has been a natural evolution for the two lineages to merge in my teaching. Yoga and Buddhism offer insights and experiences that complement each other and together complete a basic homework assignment for human beings: What do I do with this body and this mind?
Back in 1972 I started taking yoga classes for an easy P.E. credit in college. The feeling of being cleansed-like taking a shower from the inside out-was unmatched any other kind of exercise I had experienced. My teachers were inspiring and I was highly motivated. It didn't take long for me to be able to hold my breath for over a minute or to stand on my head for five minutes. I was hooked.
I got left behind, though, when it came to the "spiritual" part. I just didn't get it when my teachers quoted Patanjali, author of the Yoga Sutra, who wrote, "Yoga is the cessation of the fluctuations of the mind." They closed their eyes and somehow seemed plugged into a big bliss cloud of happiness. I tried to feel blissful, but then the class was over. Walking down the street, my body was strong, clean, juicy and open, but I felt inadequate and cranky.
Yoga is a mirror
It turns out that my experience wasn't that unusual. While most people do walk out of yoga class in better physical shape than when they walked in, personal awakening may still elude them. Yoga is an unparalleled method of strengthening muscles, enhancing breathing, cleansing toxins and soothing the nervous system, but the sense of harmonious rejuvenation that arises by the end of the class may dissipate once our feet hit the pavement in front of the yoga studio door. A person's body may change but their mind will still be jumping, their heart still buried under layers of tension and fear.
As a teacher I have seen again and again that if you are a Type A personality, you will do your yoga practice with the same aggression and competitiveness that shapes the rest of your life. If you are sloppy, your posture will reflect that. If you are easily frustrated, the challenges of yoga may magnify that tendency. It has been my experience that the physical practice of hatha yoga alone is not strong enough medicine to alter those patterns-particularly in the maelstrom of today's world.
Awakening to Buddhist meditation as a companion for yoga
My dissatisfaction with yoga left me with a longing for something more, a sad empty feeling. Remembering that my dad's prescription for loneliness or depression was always to do something helpful for someone else, I began to search for a way to take the focus off myself and still be myself. I read about maitri, the loving-kindness aspect of Buddhism, and was drawn to explore that. So when a friend of mine invited me to attend teachings with His Holiness the Dalai Lama, I signed on for two weeks worth of teachings.
The first week was slow going, what with translators explaining to us Westerners the teachings of these great lamas. Some of the teachers wore business suits, some wore elaborate robes and exotic hair-dos. I didn't have a clue who they were or what they were saying, but I liked being there. The second week His Holiness explained what it meant to be a bodhisattva, and without hesitation I signed on with a bodhisattva vow.
Through a friend I met the Tibetan teacher Gelek Rinpoche. For at least the first year I studied with him I struggled to follow the teachings, and even to stay awake during his all-day talks. But although I didn't exactly know what he was talking about, I always felt that he was talking right to me. It seemed like he always knew exactly what was problematic in my life and would frame his talks just to help me. I noticed that I was becoming more grounded, more patient and more conscious of others, and over time, inspired by the kindness of my teacher, I began to share what I learned from him with my yoga students. The teachings and techniques were a natural fit with yoga asana practice.
As my Buddhist practice developed I learned to watch my thoughts come and go like watching birds playing in the sky. This mindfulness training began to seep into my yoga practice. Rather than looking for bliss by dropping out, I dropped in, taking notice of my physical sensations and the thoughts that arose in connection to them. I realized I had the same thought every time the teacher said, "Let's do backbending." I thought I didn't like backbends, but my relationship to backbends changed when I recognized that thinking pattern.
Applying Buddhist meditation instruction to how I did yoga postures slowed me down enough to feel my breath, my heart and my mind. My sense organs softened and opened, allowing me to experience each individual new backbend. I discovered that my backbends were different all the time and that was interesting to me. In fact, meditation gave me license to just let that happen, instead of trying to stifle my thoughts and become something different than who I am.
My Buddhist teachers said mindfulness meditation was "synchronizing body and mind" and I understood that conceptually. But after sitting on the cushion for a whole weekend I thought, "What body?" Didn't the Buddha ever walk, stand or climb stairs? History tells us that he did engage in extreme yogic practices and ultimately found them unsatisfactory. Finally, after sitting still under the Bodhi tree he became enlightened, and then got up and began to move through the world again.
The Eight-Limbed Path
Patanjali is credited with writing the Yoga Sutra about 150 years later. Although yoga is often associated with Hinduism, it is most closely aligned with Sankhya, one of the six classical Indian darsanas, or "ways to see." Sankhya is an attempt to explain the nature of all existence by dividing it into purusha, that which is unchanging, and prakrti, or matter. It tells us that the separation of these two states is the cause of our suffering and that the path to liberation is through repression of our thoughts, withdrawal of our senses, and denial of our body in order to reconnect with our true Self. This re-union is the state of yoga, from the verb yuj; to yoke or bind.
The practices of introverted concentration associated with this state are described in the Yoga Sutra of Patanjali as an eight-limbed path: yamas (restraints), niyama (observances), asana (postures), pranayama (breathing), pratyahara (withdrawal of senses), dharana (concentration), dhyani (meditation), and samadhi (absorption). The limbs begin by refining our behavior in the outer world and then lead us more and more inward until we reach samadhi. Most people doing yoga today are engaged in the third limb, asana, which is a program of physical postures designed to purify the body and provide the physical strength and stamina required for long periods of immobility.
Buddhism begins with the premise that life is suffering but ultimately leads us outward, rather than only inward. We start the Buddhist path by sitting still and stabilizing our mind. From the spaciousness that arises during this practice of calm abiding, we naturally begin to feel our heart. Combining the practice of non-grasping wakefulness with exercises that generate compassion gives us a recipe for how to interact intelligently, soulfully and spontaneously with ourselves, each other, our family and the world.
These teachings invite us to open up to who we already are, rather than look elsewhere for connection, because the seed of awakened heart is within all of us already. It's our heritage as human beings. It's just that we can't always feel our beautiful lotus heart blooming because we get stuck on ideas of fear, jealousy, anger, hatred, greed.
Remaining in the immediacy of everything
But Buddhist meditation techniques reveal that none of these emotions are solid and with practice we learn how to watch them arise and fade away and still stay steady on our seat or on our feet. We learn how to remain in the immediacy of everything, for example, backbending, rather than what we are thinking about backbending. Then loving-kindness invites us to approach our backbends with at least an inner smile and a little less crabbiness.
At OM Yoga Center in New York we practice a form of yoga called vinyasa, which is a series of flowing movement sequences coordinated with rhythmic breathing. We approach the vinyasa style with great attention to detail, especially regarding alignment, to ensure that students do not get injured and get the most benefit from their practice.
The other element of OM yoga is meditation in action, which invites the yogi to observe and become familiar with mental and physical habits, to relax the grip of thought activity, and kindly abide in the asana. All this is done while maintaining a sense of vipassana, or clear seeing, which opens the yogi to the world around them and creates a healthy balance to the refined inner vision of yoga practice. The flow, precision and mindfulness of our yoga practice are all supported by Buddhist principles.
The flowing form is the physical manifestation of path without a goal: each pose is connected by a transitional movement that has as much value as the pose itself. This approach relates to equanimity, not knowing when our actions will bear fruit, and helps us break through the goal-oriented mentality we know so well and which is so prevalent in our relationship to our bodies.
The lessons of a forward bend
This shows up a lot in forward bending. Many people have a desire to be able to bend forward and touch their toes. But guess what-I can do it and can definitely tell you that touching your toes does not make you happier. I do enjoy the lengthened feeling in the back of my legs and the openness in my spine-most of the time. But just like everything else that is transitory and conditional; sometimes it feels stressful or boring. So in our yoga practice we pay attention to how we get into the pose, what happens in our body, mind and breathing while there, and how it is to move out of the pose and on to the next thing.
You can try this without even bending over. The next time you decide to go from the couch to the refrigerator, feel yourself moving through space. You can go slow or at an ordinary pace, but feel the floor beneath your feet, look and really see everything along the way, feel the swinging of your arms and what your breathing is like today, right now. If you are going to the kitchen because you are hungry, feel that. If you are going because you're thirsty, feel that. How many times have you opened the refrigerator door and realized you forgot what you went for? This time feel the coolness when you open the door, and feel the softness of the sofa cushion as you sit back down. We take lots of little journeys like this every day, driving in our car or rolling over in bed. Try to actively participate as you travel through your world, rather than making only about your end point.
Cultivating physical precision
Precision is a way to develop clarity of mind at the same time that we develop accuracy in our physical placement. Applying specificity to where you put your hands and feet creates a wakeful mental attitude. You simply can't think clearly if your alignment is sloppy. For example, what is your posture right now as you are reading this? Try changing your position, or even walking around and see if you feel sleepy or clear.
It is also difficult to feel openhearted or uplifted if your chest is sunk and your spine is sagging. Not only are your cardiovascular functions diminished, but your body is a cage. This curling in creates dukha, suffering, which is the opposite of sukha, joy, and can relate to the physical and emotional space created through good posture. Hatha yoga aligns skin, muscles and bones so that each can support each other with more ease than effort. Proper alignment opens energetic blockages which can be caused by diet, stress, illness and emotions, or even tight belts, wristwatches and fabrics wrapped around our bodies. Physical precision extends to your clothing, environment and personal hygiene.
We are also attentive to how we arrange our practice space. Each person at OM Yoga has a mat and organizes their yoga props-blankets, blocks, straps-in a neat and orderly fashion, because a jumbled heap of stuff in your line of sight creates an obstacle as well. Everybody who has a messy desk knows this to be true. The spacious discipline of precision gives the yogi a sense of open heart, open mind and open agenda.
Opening to Prana
We apply meditation instruction to our yoga practice by using the breath as a reference point for resting the mind. But in yoga we also manipulate the breath in various ways that soothe our nervous system, cleanse our sinuses and oxygenate our entire body. Prana, which means "to bring forth mystical vibration," exists in sunlight, water, earth and all beings. For human beings, the most direct way to feel this universal life force is through the wave-like nature of our breathing, which reminds us that even though everything is changing all the time we can still feel peaceful as long as we keep in rhythm. Whenever you feel out of sync, take a moment to lengthen and equalize your inhale and exhale, and right away you will feel more balanced.
Try this. Stand with your feet firmly planted on the floor with your arms down by your sides. Close your eyes. Don't do anything. Just stand there. You will soon begin to notice quite a lot of movement within the stillness of simply standing. You will feel the movement of your body, expanding and contracting as you breathe; you will feel the pulse of your own heartbeat; you will feel your entire body swaying slightly in order to stay balanced on this big round ball we live on. In fact, if you were truly static, the earth's movement would eventually tip you over. Can you relax and let your body, breath and heart do this dance of balance?
Applying Ahimsa
All of these exercises sit on a bed called ahimsa , non-violence, in yoga, or compassion in Buddhism. What's the good of being awake if you can't let your heart be like your lungs, giving and receiving with every pulse? Mindfulness helps us recognize when we have habits that are harsh, and creates a gap between an impulse and the action that usually follows. It creates a space for us to dip into our hearts and come back up with a pearl of kindness.
Since for most of us a major part of our self-identity is tied to the appearance and health of our physicality, our body is an excellent reflective surface for getting to know our habits and applying ahimsa to what comes up. In the wordless conversation between our body and our mind, everything that happens in all our relationships-frustration, aggression, love, tenderness, boredom-will arise while doing downward facing dog. Yoga and meditation help us recognize our form of effort, whether it is too tight or too loose. Either way, effort is related to goals. So instead, with sensitivity, we apply exactly the right amount of action. Right action is a balance of body, breath and mind using the ingredients of rhythm, movement, direction, energy and intention, but never aggression.
Embodying meditation
When you apply this mind/heart training to the process of doing yoga asanas it becomes a way to understand the whole world in the form of you. It provides the means for working with all of those relationships right there on the yoga mat while you become fit at the same time. And for us busy people who are both meditators and yogis it is helpful to be able to combine practices.
Yoga helps Buddhists embody their meditation. As the meditator's body becomes more mobile, strong and functional, it becomes a support for meditation practice rather than the more familiar and painful distraction of creaking knees and whining spines. Similarly, the specific focus of Buddhist mindfulness and compassion helps the yogi's mind become unbiased, wakeful and connected in whatever physical shape they assume and demonsrates the transient nature of all things, including mastery over body.
Sitting cross-legged at the end of yoga class, I feel elemental. My breath is the wind and my mind is a raft floating on the oceanic tide of prana. The fire in my belly radiates out and makes the sweat on my skin feel like rain and earth mixed together. My heart rests in a big, big space.
Then I get up off the mat and go back to running the yoga center. Hopefully, today I won't have a life-threatening experience but still I'm grateful for my practices. Life might not be a bliss cloud, but through the wisdom and compassion of yoga and Buddhism, it has become supremely workable.
Join Cyndi Lee on a journey to invite your body and mind back into balance at the Yoga Body, Buddha Mind retreat at the Art of Living Retreat Center from May 18th to May 20th.
Cyndi Lee is the first female Western yoga teacher to fully integrate yoga asana and Tibetan Buddhism in her practice and teaching. Founder of NYC's OM yoga Center (1998-2012) she now teaches yoga, meditation and resiliency workshops worldwide. Cyndi is a formally trained Buddhist Chaplain, and has been teaching yoga for 40 years.
This article first appeared on lionsroar.com and has been republished with permission from the author.
---
Interested in learning more about Ayurveda and the programs at the Art of Living Retreat Center? Check out our annual catalog here!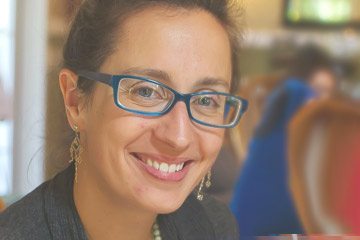 In House: Women's Retreats & Why Work-Life Balance is Not Impossible
Jennifer Connelly believes in the power of integration. Originally quite skeptical, a couple of things have happened to transform her idea of what is possible, which she now shares in her women's retreat. A life well-lived is a life that you are passionate about in every area: work included. When you are doing your soul's work, pursuing your calling, and using your inherent, unique strengths to better yourself and the world around you, magic happens. Triple W was created from Jennifer's desire to help women, including her own daughter, find this calling, to center their lives around what brings them joy and a sense of purpose.
We spoke with Jennifer recently about what integration means to her, how she's seen it transform her students, and how the wisdom of nature and the sacred space of the Art of Living Retreat Center complete the experience of the Triple W retreat.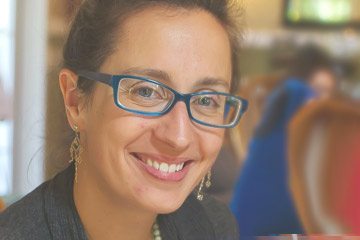 A Women's Retreat for Work-Life Integration
Our curriculum for the women's retreat is centered around work-life integration. It looks at integration from a variety of pillars. One of the pillars is nature – so when one of our facilitators found the Art of Living Retreat Center, it could not have been a more perfect backdrop for this program.
Nature is a powerful teacher itself, and can show us what it means to gracefully navigate cycles of transformation in your life.
Another one of the pillars of Triple W is wellness, so yoga is woven into the curriculum design. We do breath work, yoga postures, yoga nidra, meditation, and guided imagery, as well as journaling. The center provides a perfect backdrop for these aspects.
We also do assessment work through the Birkman Method – I work with each of the attendees in the women's retreat, and they get a personalized Birkman quiestionnaire. The results from that test help us find what they're naturally drawn to, what their interests are, what their strengths are, and how they can tap into that more often. What is really unique about the Birkman method is that it looks at the student's underlying needs, and how they can fulfill those in order for them to be their most powerful self. During the weekend, we learn how to identify these needs, how to become more self aware, what drives us and motivates us as individuals.
We also explore the thing that none of us can avoid – stress. That forms another key pillar of Triple W's teachings. We look at how to manage stress using the wisdom of nature, yoga, and science – not only the science that comes from the assessment work they do during the weekend, but also the science of the brain and nervous system, and what they have to teach us about living a more integrated, happy life.
Striving Towards the Flow State
Andrew: And what are the insights the brain has to teach us?
Jennifer: Oh, I could spend all day talking about the brain! I'm not a neurologist or neuroscientist, but a student of life. I'm always studying the brain. The brain itself, as an organ, craves and desires to be in the flow state of integration.  Instead of looking at life as separate elements, they strive to see the linkage. They see the differences, but they also see how those differences link together. When the brain is in that state of integration, the brain is happy.
We see this when we look at the opposite of integration, disintegration. The things that take the brain out of the flow state of integration are chaos and rigidity. One of the resources I rely on heavily when I talk about the brain is Dr. Daniel Siegel's work, and his studies on how these two forces affect us. We talk a lot about how to minimize chaos in our life, but how do we minimize rigidity? A flexible brain and an adaptable brain, one that trusts that flow state, is more open to learning. It decreases anxiety,stress, and tempers the mind, allowing you to be your most effective, productive self.
The flow state feels like a sense of ease. Something we talk about in yoga is getting to that place of ease, so that when you get there, you can contemplate the infinite. You can see so clearly the interconnection of all things. That's what the flow state of integration feels like. It feels easy. It feels natural. It feels like you, as your original self. Instead of feeling anxious, rigid, in a hurry, angry. That's a disintegrated brain.
Yoga is so integrative in its nature. I can't help but bring yoga teaching into a weekend that's focused on integration.
It's All in the Eyes
Andrew: What inspires you to get up in the morning and bring this integrative approach to people, to contribute what you're teaching and learning in a women's retreat?
Jennifer: Sometimes it's been hard. However, I know that what I do is a beautiful gift when I see the looks in the eyes of my students when they really connect the dots. So I try to remember that. The other thing is my daughter – when I started Triple W, she was in kindergarten, and I wanted this for her. I wanted to do something in the world that had continual relevance, so that one day, I could watch her walking through the door and attending herself. As I was preparing for this last women's retreat, she came into my office, and was helping me put together some things in my folder, and she said "Mom, I can't wait to get to go to Triple W someday." That is my inspiration.
Andrew: You say women come out of this with a new look in their eyes – can you describe that? What do you recognize there?
Jennifer: The look! Well, it's funny. The opposite is what caused me to start the Triple W Women's Retreat. It's a look of desperation, exhaustion, being overwhelmed. I saw that in many women's eyes. A long time ago, I had a role in professional development, and I was responsible for helping marketers become more effective and learn the latest trends, and be on top of their game. These were very driven people.
But I could tell, some of the women I'd look at would have this look of being unwell. They tried so hard to be successful that they forgot themselves in the process. They sacrificed their own self-care. And I recognized myself in those eyes, and I said to myself, "I need to do something about that because I feel it too. I feel unwell. I feel like I've forgotten who I am."
So that's what started it. The students in my class might walk in the door looking a little desperate, a little overwhelmed, or just plain tired, because they're trying so hard to be good in this world. And when they leave, the look in their eyes is one of rejuvenation. You can just see that little sparkle of something in their eyes that says "I feel like myself again. Not like something I'm trying to be, but the me that I knew was there all along. This weekend makes me feel good to be alive."
Andrew: And that really fits in with this grander discussion happening in the world about work-life balance, especially for many women and mothers.
Jennifer: Oh yes. When I first started Triple W, I was a person who would proudly declare, "Balance is not possible". I feel that the term 'work-life balance' makes you feel like a failure. I had this negative attitude about the word balance, but I don't anymore. I've realized that word couldn't be more beautiful. A lot of people are just like I was. They'd hear "work-life balance" and think "that's not possible." But integration is a much better way of phrasing it. Life is work, and work is life. And you are you throughout all of that. So this idea of integration resonates with me far more than the term "work-life balance" ever did. Integration is the secret to understanding that it's okay if you can't do it all.
Life is work, and work is life. And you are you throughout all of that.
Why the Art of Living Retreat Center?
Andrew: What is the role of nature in your program?
Jennifer: I think many of the participants in my women's retreat are coming from cities and towns, and feel a little separated from the great outdoors. We have this disconnect from nature, we think that we're separate from it, but truly we are as connected to nature as any other living thing. In order for people to really connect to that, though, you have to be immersed in a natural environment. There's something very restorative about being in nature during this retreat. There are even these things happening at a subtle energetic level that we can't quite see by spending time in nature, by spending time amongst the trees, really talking about ancient rock formations and what they have to teach us. We use a lot of natural metaphors, and explore how the natural world can give us insight into our own experiences, how that ties into our own transformations. We talk about rivers. We talk about mountains, about how they're messy and beautiful. Nature teaches us about transformation.
The center itself carries with it so many things. When I first realized that this is where Triple W was going to be, I was so moved. If I could build a place like this, I would. To be in partnership with folks who have the inspiration to create a place so sacred and special, and to add healthy, mindful eating as part of it, and an Ayurvedic spa… those are things that I would talk about in my sessions outside of the center! Ayurvedic massage is really powerful – it helps to stimulate the Vagus nerve and increase parasympathetic nervous system dominance. When I teach here, I can say "Go down the road, and schedule all your appointments during the day!" Because we have a lot of free time built into the experience, so students can experience the benefits of the center, too. It really completes the experience.
We're happy to host Jennifer again for both Spring and Fall Work:Life Integration Retreats Exclusively for Women, April 7-9 and November 10-12.
Interested in learning more about programs at the Art of Living Retreat Center? Check out our annual catalog here.