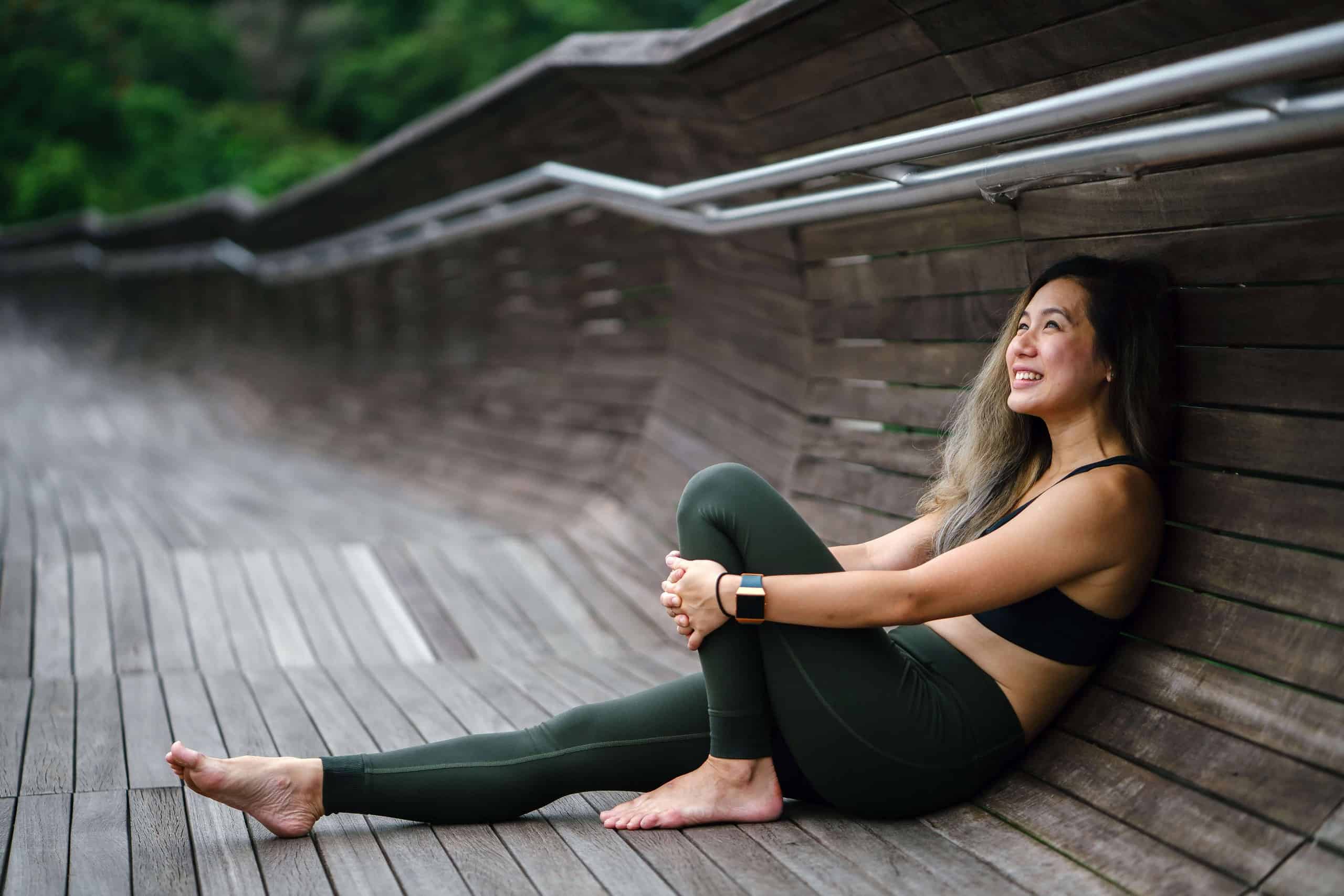 Wellness, Naturally: Cleansing with Ayurveda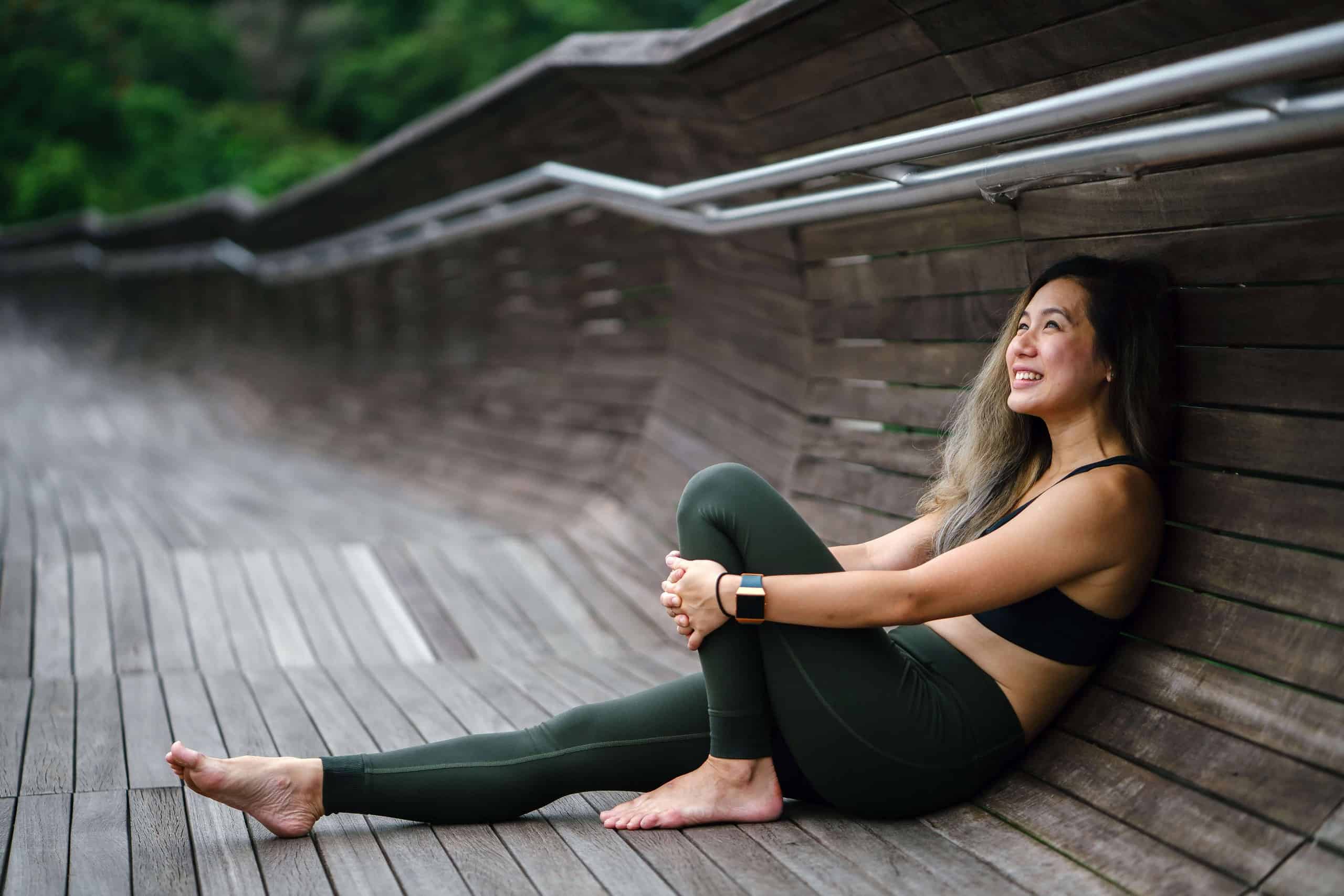 I first dipped my toes into Ayurveda as an extension of my yoga and meditation practice. I was looking for a complete experience of vitality, optimal health and well-being, and lots of energy. My first intention was to go into Ayurveda School for my own personal vitality, but as it turns out, I fell in love with sharing it with others, too.
Building a strong container
With Ayurveda, we have this container around us, or as I like to call it, our capacity. Without a strong container, the ways in which we take care of our health–exercise, meditation, yoga, and a healthy diet–just flow in for a bit of a boost and then flow right back out again, without much long-term benefit.
Without a strong container, we can do everything right and still find ourselves off-balance. We can rise with the sun, go for a walk, drink our lemon water, scrape our tongues, have a meditation session and perform asanas, but can get in our car and encounter traffic and still become completely disrupted and aggravated.
What Ayurveda does is strengthen our container. It extends our capacity, our radiance, and our potential, so that external factors don't hit us as hard. Of course, we'll always encounter inconveniences, but in the long run, they won't throw you off and ruin the rest of your day.
Beginning your journey
Ayurveda is incredibly simple, and unlike so many other systems of health, it doesn't demand perfection from you. You can incorporate Ayurvedic principles and practices four out of seven days of the week. We don't want to be feverish and do everything every day! That's not sustainable. Incorporating Ayurveda is as simple as finding a few practices that really resonate with you, and then building upon it as you continue your journey.
The basics of Ayurveda
The essential first step of Ayurveda is finding your dosha, or constitution, and beginning to incorporate the recommended diet habits associated with that dosha. Our diet is the foundation of our Prana, or our life force energy, and so much of imbalance, disease, and physical and mental unwellness stems from poor digestion. Start with three meals a day.Fine tune and tweak these meals to be more pacifying to your dosha, and you're already off to a great start.
The second step I'd recommend is looking at your sleep habits. Make your bedroom a sanctuary–no computers, TVs, or cell phones; a comfortable mattress; curtains that close and create a nice dark room. Get a good night's sleep and rise with the sun, and you'll have more energy throughout the day. Just by incorporating these two basic things, you're practicing Ayurveda.
Ayurvedic cleanses
Ayurveda recommends a seasonal cleanse every spring and fall, because wisdom dictates that it takes six months for disease to accumulate. During winter, we store toxins in our fat. When it starts to warm up, these toxins are released. That's why so many people are more vulnerable to sickness in the springtime! A spring cleanse flushes these toxins out and bolsters our health. In the summer, we accumulate heat in the blood, which can also manifest in disease. We dispel that heat when autumn moves in, and a fall cleanse can help support your body in that process.
Each cleanse eliminates these toxins in a very gentle, nurturing, and highly effective way. We're resetting our digestive fire, which is thrown out of balance from stress and a low-quality diet. Cleansing also gives you an opportunity to reset your relationship with food in your habits and behaviours. It's gentle, nurturing, and nourishing to mind, body, and soul.
Ayurveda and weight loss
I do a lot of Ayurvedic consultations with predominantly women, and one of the major focuses for this group seems to be finding and maintaining an ideal weight. The media goes wild promoting the latest weight-loss fads, but many of these fads are counterproductive to our digestive system. Extreme diets actually diminish the digestive system's capability to support and maintain an ideal weight. While we may lose weight quickly in the present, we're destroying our body's ability to maintain a long-term healthy weight.
Weight loss is actually pretty simple. We bring our weight into balance by eating the right foods at the right times and in the right quantities, and by doing the right amount of exercise.
There are, of course, some constitutions where eating lightly serves you, and other constitutions where a gentle diet of kichiri once a week to reset the digestive system is satisfying and nurturing. But that's the wonderful thing about Ayurveda–your ideal health is always dependant on your individual needs and constitution.
Rewire your relationship to food
Ayurveda resets your relationship with food. Most of us deal with a lot of stress, and we tend to deal with it in two different ways. Either we skip meals and have no interest in eating, or we overeat out of a desire for comfort and groundedness.
Both of these cases are detrimental to the digestive fire. Ayurveda helps you learn how to manage stress and your relationship with food, to rewire it so that you perceive food for what it is: nourishment.
We are honored to hold space for you to begin your journey to health, happiness, and balance with Ayurveda. The Art of Living Retreat center offers personalized consultations, retreats, and treatments – check out our catalog or call 800-392-6870 to find the right program for you.
Kimberly Rossi, director of Shankara Ayurveda Spa, has been studying, practicing, and teaching Yoga, Meditation, and Ayurveda classes and workshops for seventeen years. Kim is a Kripalu Ayurveda Counselor. A certified yoga teacher and Ayurvedic practitioner, Kim believes these paths assist us in being the very best version of our self.
---
Interested in learning more about Ayurveda and the programs at the Art of Living Retreat Center? Check out our annual catalog here!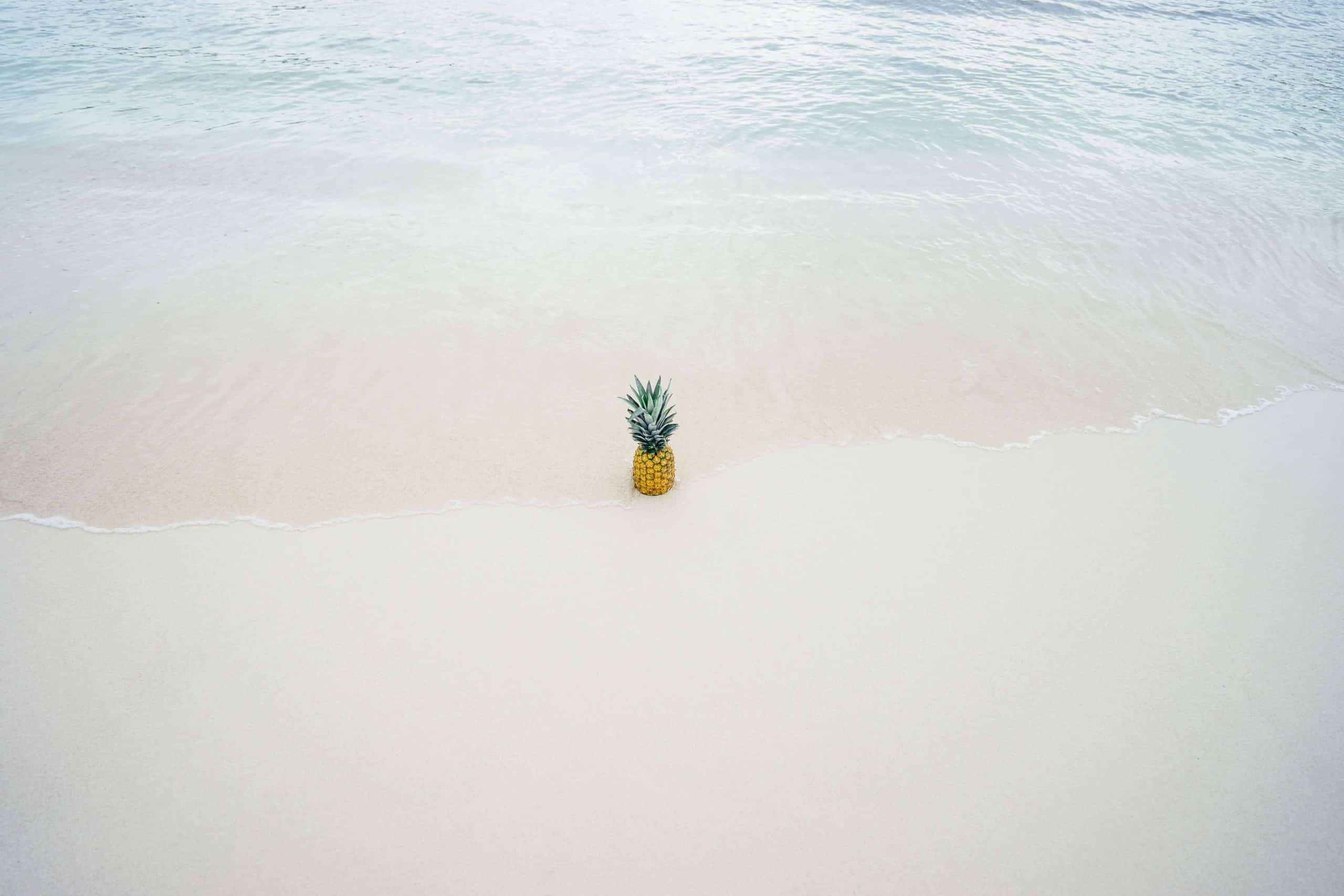 Stay Cool with these Summer Ayurveda Tips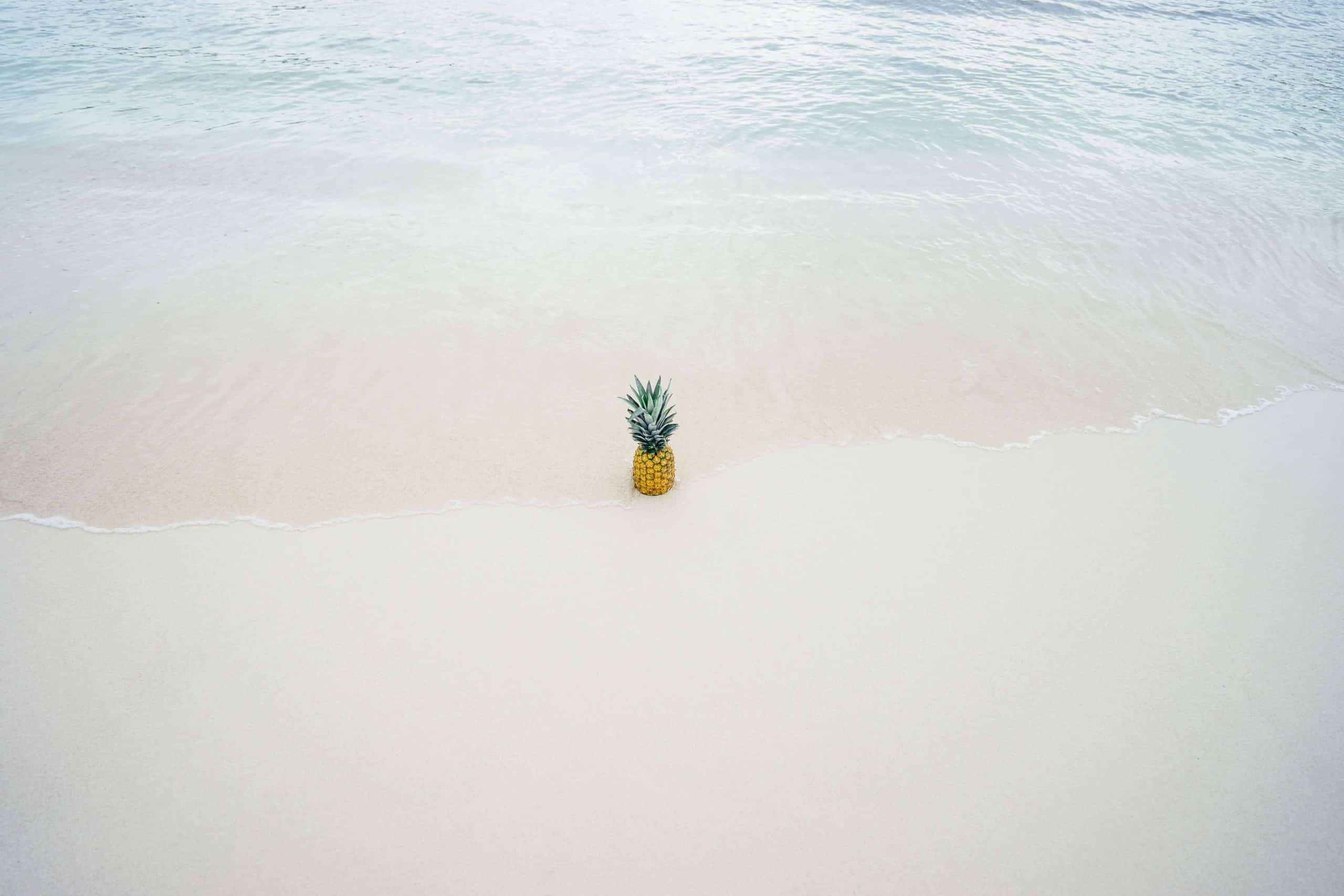 Like the changing tides of the ocean, the practice of Ayurveda encourages us to go with the ebbs and flows of the seasons. Ayurvedic wisdom has recommendations to help us maintain balance of body, mind, and spirit. These measures can be very simple but have profound results.
Reaching an imbalanced state from an over abundance of heat can make manifest a host of uncomfortable side effects. In summer you may feel irritable, judgmental, argumentative, have dry skin or skin eruptions, and experience diarrhea. These discomforts can be ameliorated or avoided altogether with these summer Ayurveda tips!
Avoid sun
Avoid being out in the midday sun. If you go outside to exercise, try to do it in the early morning or evening. Bathing by the light of the moon instead of the sun is preferred and wear sunglasses even if you are only going out for a few minutes.
Wear the right colors
Colors effect our moods and body temperature. If someone says something that makes us angry we might say, "That made me see red!". The color red stimulates and can incite, thereby increasing heat so, steer toward cooling colors in your summer wardrobe with whites and pastels.
Massage yourself with cooling oil
When overheated, we sweat and can experience dry skin. Massaging the body with coconut oil can cool and moisturize. Coconut oil also has the ability to kill odor causing bacteria. Always choose high quality, unrefined, organic oils. "Keep your cool" by massaging your scalp and feet with bhringaraj oil at bedtime.
Know your dosha
Those of us with a predominance of fire element (pitta) in our bodies can tend toward being more intense and driven to succeed. Intensity and drive serve a purpose but when pushed to extremes (such as in a competitive nature while playing a sport in the hot sun) are the same qualities that can burn us out physically, mentally, and emotionally.
Ayurveda calls the passionate, energetic, movement oriented qualities of pitta, rajas. Rajasic qualities are necessary in our lives and must be kept in balance. You may notice that people who are predominant in these qualities can also have sharp mental acuity. Out of balance, rajas can damage the myelin sheath that protects the brain.
Exercise smart
When you practice yoga, favor a practice with moderate intensity and maintain a diffusive gaze (not sharp and penetrating). Exercise by swimming or walking in shaded areas instead of playing competitive sports.
Know your triggers
Avoid "heated" debates and "hot" topics that you know tend to rile you up. Meditating on the bija mantras (seed sounds) Shim (pronounced "sheem") or Aim (pronounced "I'm") can cool and clear the mind. A longer mantra is: Lokah Samastah Sukinoh Bhavantu (May all being be happy and free). This mantra promotes kindness and acceptance.
May you be happy and free!
---
Interested in learning more about Ayurveda and the programs at the Art of Living Retreat Center? Check out our annual catalog here!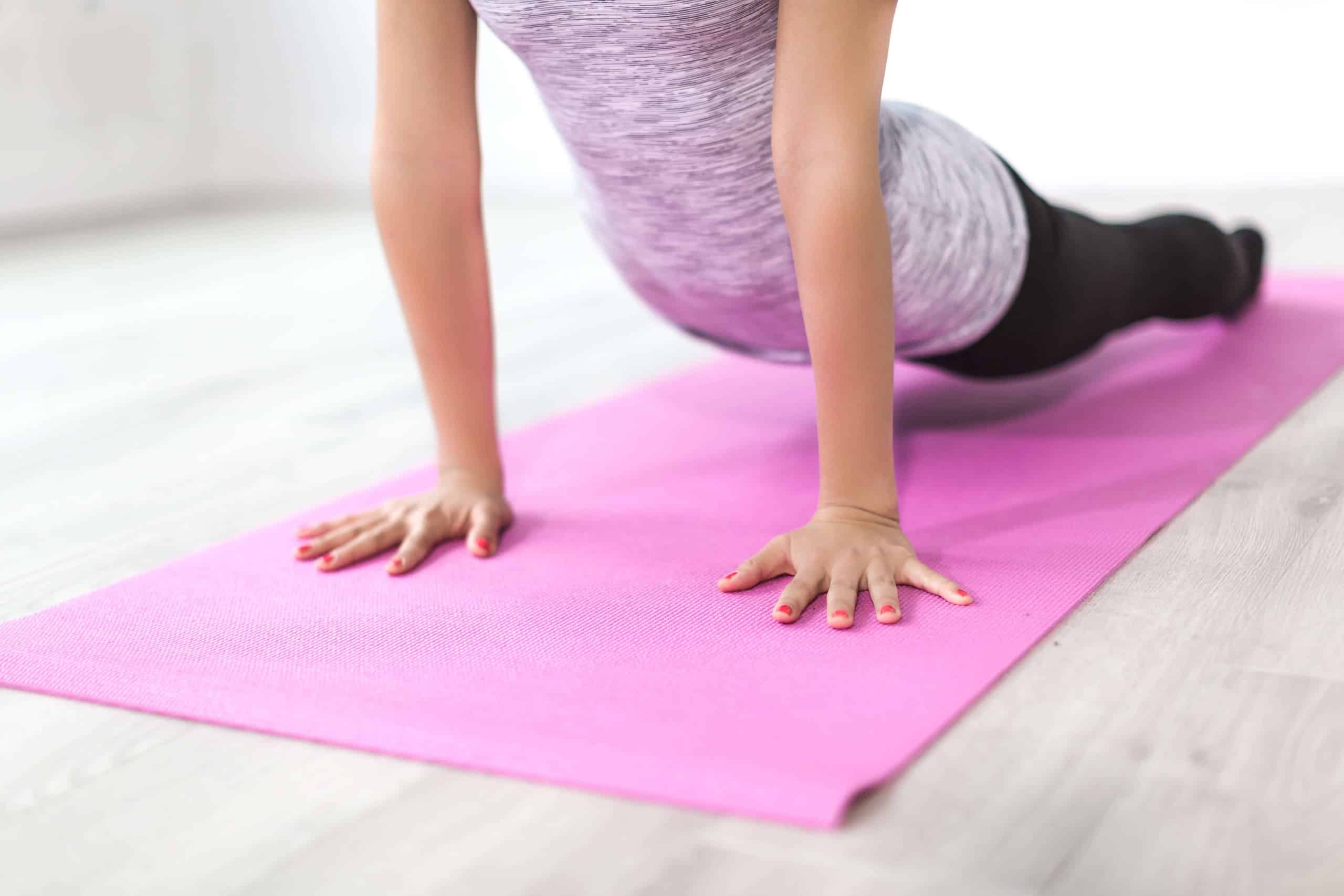 The Practice: Sarajean Rudman on the Power of Yoga and Ayurveda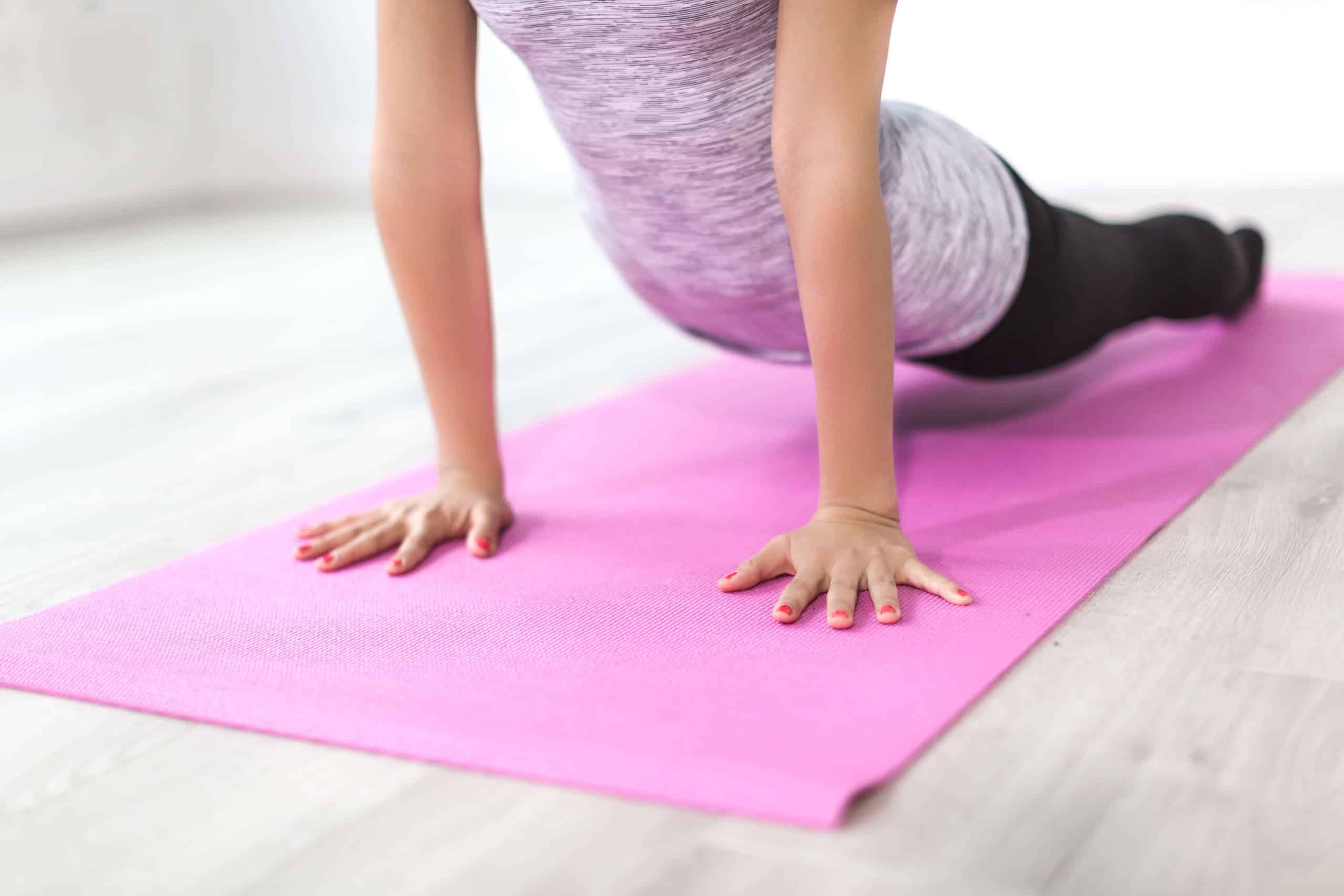 Yoga and Ayurveda, to the new practitioner, might seem complicated, but although both practices are deeply rooted in the traditional spiritual wisdom and practices of India, you don't have to overhaul your entire life to make room for them. Incorporating even the smallest concepts from yoga and Ayurveda into your routine can have far-reaching effects both your health and your happiness. 
We sat down Sarajean Rudman, accomplished yogini and AoLRC host, to discuss how to begin to integrate yoga and Ayurveda into your routine for your healthiest, most vibrant life. 
Yoga and Ayurveda: The Sister Sciences
Yoga and Ayurveda are all about self-care and self-love. So much else in life takes us out of ourselves, but yoga and Ayurveda take us back into ourselves. Blending the two practices has given me permission to be kind, to love, to nourish, to rest, to refuel and to listen.
At the very seat of the practices of yoga and Ayurveda, there is an element of taking back authority over yourself and listening to the innate, intuitive knowledge you already possess – when you wake up in the morning and feel that something is weird or off in your body, yoga and Ayurveda empower you to know that it's okay to feel those things, to explore them, and to try to understand why.
I like to think of Ayurveda as the science that heals the vessel physically, and yoga as the science that heals the vessel spiritually and emotionally. It might seem like an intimidating system, but at the end of the day, it's the simple things that have the most profound effect on your life. Even one single element of the practice, something as simple as drinking warm water, can propel propel you into a new world of self-care.
So much of our lives are lived as cerebral beings – we can think ourselves into and out of any situation. Yoga connects the body and breath back to the mind, and we stop conceiving of ourselves as a 'severed head'. We begin to notice things that are out of balance in the way we feel, and Ayurveda is a medicinal practice that we can turn to when we do notice these things.
The Basics of Ayurveda
Ayurveda focuses on the five elements and the three doshas, or bodily humors. These are Vata, Pitta, and Kapha. Each of these doshas describes everything on earth, and everything on earth has a certain balance of these energies within it. The doshas, each of which encompass different qualities, rule the hours of the day, the seasons of a year, and the different phases of life we go through.
For example, the Kapha time of day is around 6AM – 10AM. Qualities associated with Kapha are heaviness, coldness, denseness, so it's recommended that your practice is mobile and energetic in the morning to balance out that energy.
In the Vata time of day, which is anywhere from 2AM – 6AM, you might want to do a more contemplative practice, because Vata is immobile, erratic, rough, expansive, and ethereal. Timing the different elements of your practice to the appropriate hours can really work to balance the different dosha energies within yourself.
A First Step into Ayurveda
One of the most powerful ways to start balancing your own internal dosha energies is to go to bed before 10PM, because after 10PM, those fiery Pitta energies kick back in. The Pitta time of night is when you hit your second wind. It's easy to work and work and work, when what your body really needs is rest.
For most people, this resets your circadian rhythms and balances your hormones, and you begin to feel more energized in the morning. You will experience less lethargy in the middle of the morning, your skin and hair will benefit, and your digestion will improve.
All of the cells in our body have been demonstrated to follow our circadian rhythms, even our digestive tract. There are certain times of the day when we should be eating, sleeping, moving, etc, and acting against those rhythms can be detrimental to your health.
Of course, technology and culture have a huge part to play in why we find it difficult to intuit these rhythms. My 94-year-old grandmother wasn't up at 11PM scrolling through Facebook in 1945! Ayurveda is a great tool to help you get back to the natural cycles of the earth and your body.
Get Started Today!
Yoga and Ayurveda are accessible for everybody. You don't have to twist yourself into a pretzel or chant – yoga can be a walk in the woods. Yoga can by lying on your back and breathing. Ayurveda is the same! You don't have to eat exclusively Indian food or completely give up things that you love to benefit from the principles and practices we teach. You can pick and choose what works best for you and your body.
The Art of Living Retreat Center is a great place to begin your journey. The Center has the most beautiful view, and there's this undeniable spiritual potency here. When I arrived, I immediately wanted to slow down, which was pretty cool for me, because that rarely happens in a physical space.
There's this settled energy here. It's outrageously beautiful, and I find communing with nature to be epically healing for myself and others. The core of like-minded people at the Center has also been really healing and reaffirming.
Ayurveda has taught me to take care of myself. I'm a Vata-Pitta person, who gets very stuck in accomplishments and doing and moving and acheiving, and Ayurveda has really taught me to slow down, check in with myself, and never sacrifice my own well-being at the altar of success.
---
Interested in learning more about Ayurveda and the programs at the Art of Living Retreat Center? Check out our annual catalog here!