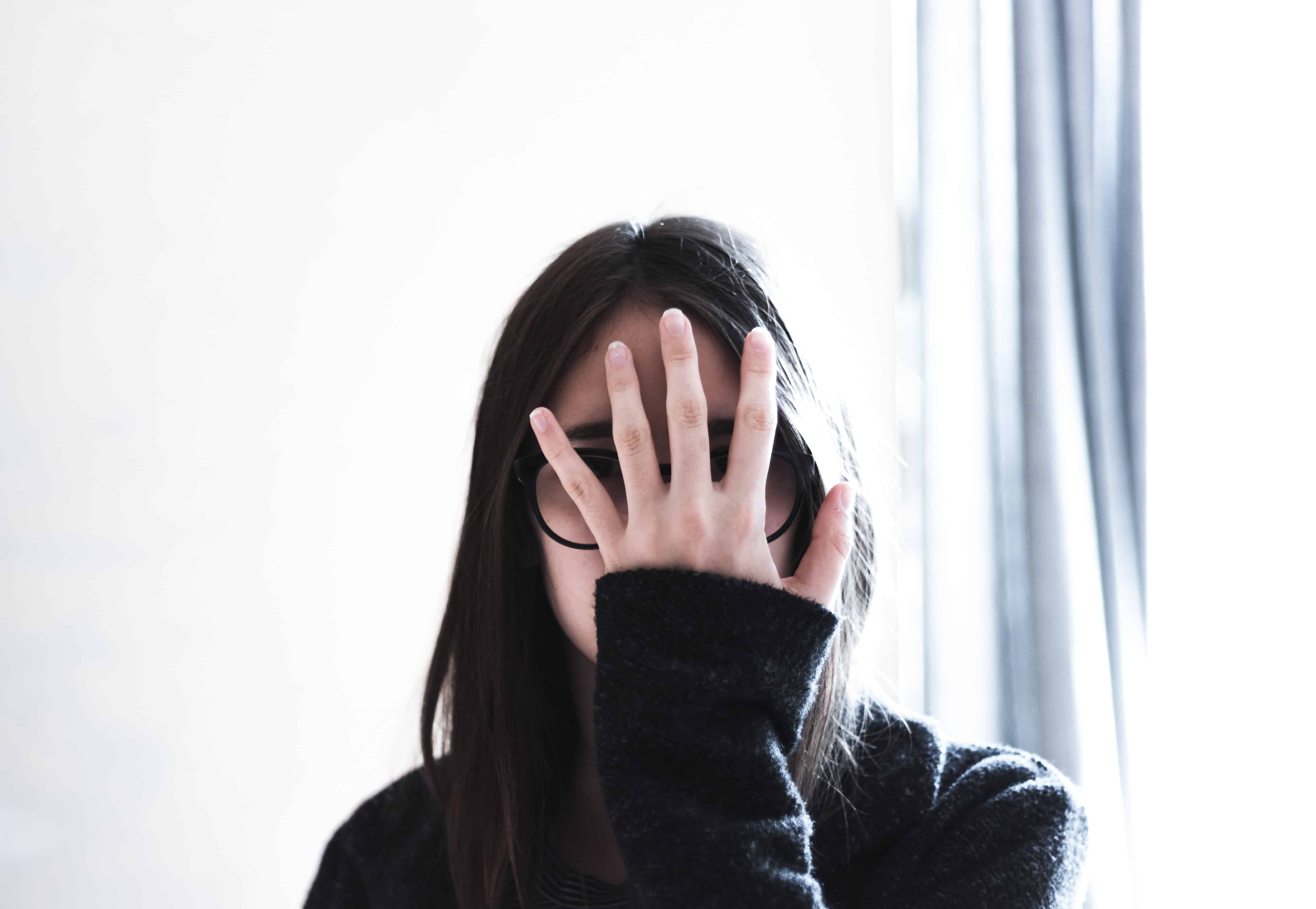 What if I Am Safe, Loved, Seen, Powerful, Loving, and Heard?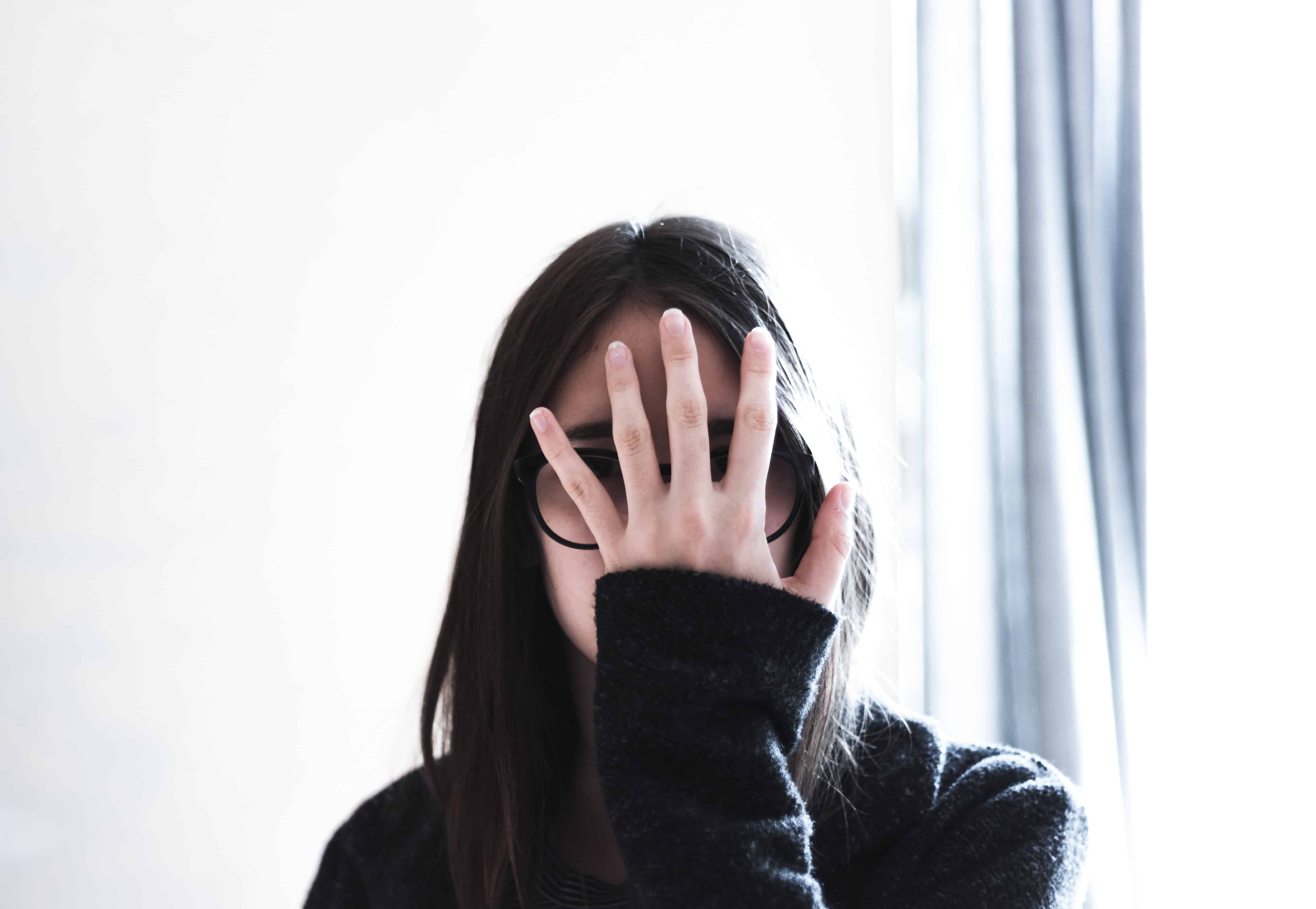 Turning Fear into Faith has become a steady practice for me since I became pregnant with my son last January. I don't mean a religious kind of faith, but rather a faith in myself….and the universe. Fear is a very powerful energy, but like any kind of energy, it can be harnessed, manipulated and transformed. If fed, fear festers and turns into anxiety.
What if?
I know that when the classic, "What if…." questions arise it is a sure sign that I am feeding fear and laying the groundwork for anxiety. Reframing these What ifs into positive questions is a powerful practice that, if pursued diligently, can have a significant impact in reducing anxiety. The fact is, the positive question/statement is usually more likely to be true than the negative!
What if I get into a car accident? vs What if I arrive safely at my destination?
What if….. I am safe, loved, seen, powerful, loving and heard?
Fear is powerful and, when necessary, can cause us to react in ways that are life saving; like jumping out of the way of a moving car, but faith, faith is life changing. Faith and trust in oneself creates a solid base from which we can dwell with joy and insight.
Cultivating these qualities is a practice that is supported by understanding where our needs and fears originate. Separating the real from the unreal, moving from dark to light can be achieved by exploring our internal storage system, better known as the subtle body, specifically, the Chakras.
Understanding the Chakras
I view the Chakras as psycho-spiritual processing centers that assimilate and store information. They hold the personal and emotional memories of our lifetimes. The root Chakra is called Muladhara, which translates to the 'dwelling place of support', and when unsettled switches on the fear response which alerts the nervous system that there is danger. Whether this danger is actual or only perceived to be real, the breath quickens, there is a surge of blood flow to the muscles and the body prepares to fight, take flight or freeze.
Understanding the subtle body, as well as the physical body combined with summoning conscious thoughts that are based in faith and trust interrupts the fear feed back loop and resets the whole body-mind system.
Acknowledging what makes me feel safe gives me the tools that I need to stabilize myself when I feel unsafe. Understanding why these things make me feel unsafe helps me understand and compassionately witness my history and how I came to be the powerfully imperfect person that I am today. For example, thru my research and studies as a holistic psychotherapist I have explored the parallels between western psychology and eastern philosophy over the last 10 years.
The stages of development
I have found that the human psyche's stages of development overlap the development of the chakras quite profoundly. Our first stage of development takes place from birth to age six- seven. It is during this time in our lives that the muladhara chakra is being formulated. The core needs that must be met at this time in our lives revolve around food, safety, security, nurturing. These are our basic needs and when one of them is unmet our foundation is disrupted and fear is the response that is engaged. I know that when I am hungry or overtired I can be pretty cranky and definitely not at my kindest, toward myself and others. I observed my reaction as we bought and moved into our home 4 years ago, even though we had a lovely home to move into it was still a very unsettling process. But being pregnant was the big one.
Fear for the baby's health, fear for the potential stress on my marriage, fear about the changes to my livelihood… I could go on! I absolutely could not afford to let these waves of fear ruin my experience! So I worked hard to stay present, breathe, trust, I prayed, walked, sat by the ocean, communicated with my husband, nourished myself… And it worked, for the most part!
We experience these muladhara earthquakes throughout our lifetime and the way that we respond to them will be influenced by how this chakra was developed. How safe, loved, secure, nourished and nurtured did we feel as a child? What strategies did we learn to get these needs met? Are we still using them today? Are there more appropriate and meaningful strategies that we could employ?
While the deep work that helps prevent the paralyzing effects of the fear cycle is found in the root chakra, each chakra represents specific needs and there are emotional and behavioral reactions when these needs are unmet. Most of the time these reactions limit our ability to live to our fullest potential and experience deep and lasting joy.
Start this work by paying attention, observing, witnessing, but not judging your reactions to muladhara imbalances. Journal, discuss or mediate on your childhood experiences. Visualize moments when your needs are fully being met and the feeling that you experience. Manifest a safe, secure, nurturing and loving reality!
Join me at the Art of Living Retreat Center this April for The Psychology of the Chakras, where we will examine each of the chakras and their correlating stages and age of development, as well as the common behavioral characteristics and imbalances for each one. We will use dialogue, journaling prompts well as pranayama, meditation and mantra to rewrite our stories and dissolve the limiting beliefs that prevents us from living our lives to the fullest.
Coral Brown is a teacher of teachers, drawing on two decades of experience in yoga, philosophy, and holistic counseling to provide nurturing and open space for the processes of healing and transformation. She has trained in the Iyengar and Jivamukti methods and is a senior teacher of Prana Vinyasa Flow. Coral leads teacher trainings, retreats and workshops around the world and regularly contributes to Yoga Journal. You can learn more about her work at coralbrown.net.
---
Interested in learning more about Ayurveda and the programs at the Art of Living Retreat Center? Check out our annual catalog here!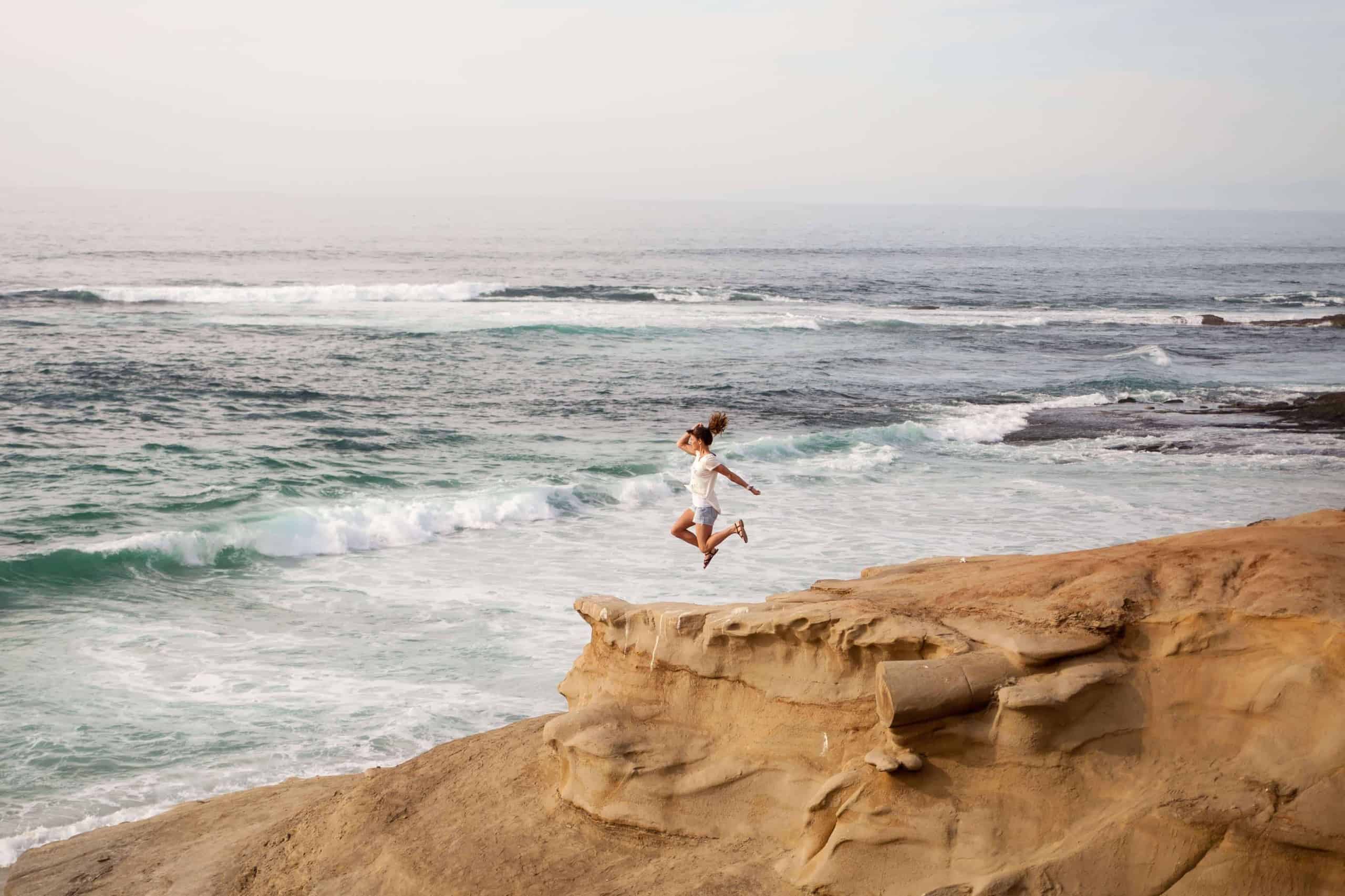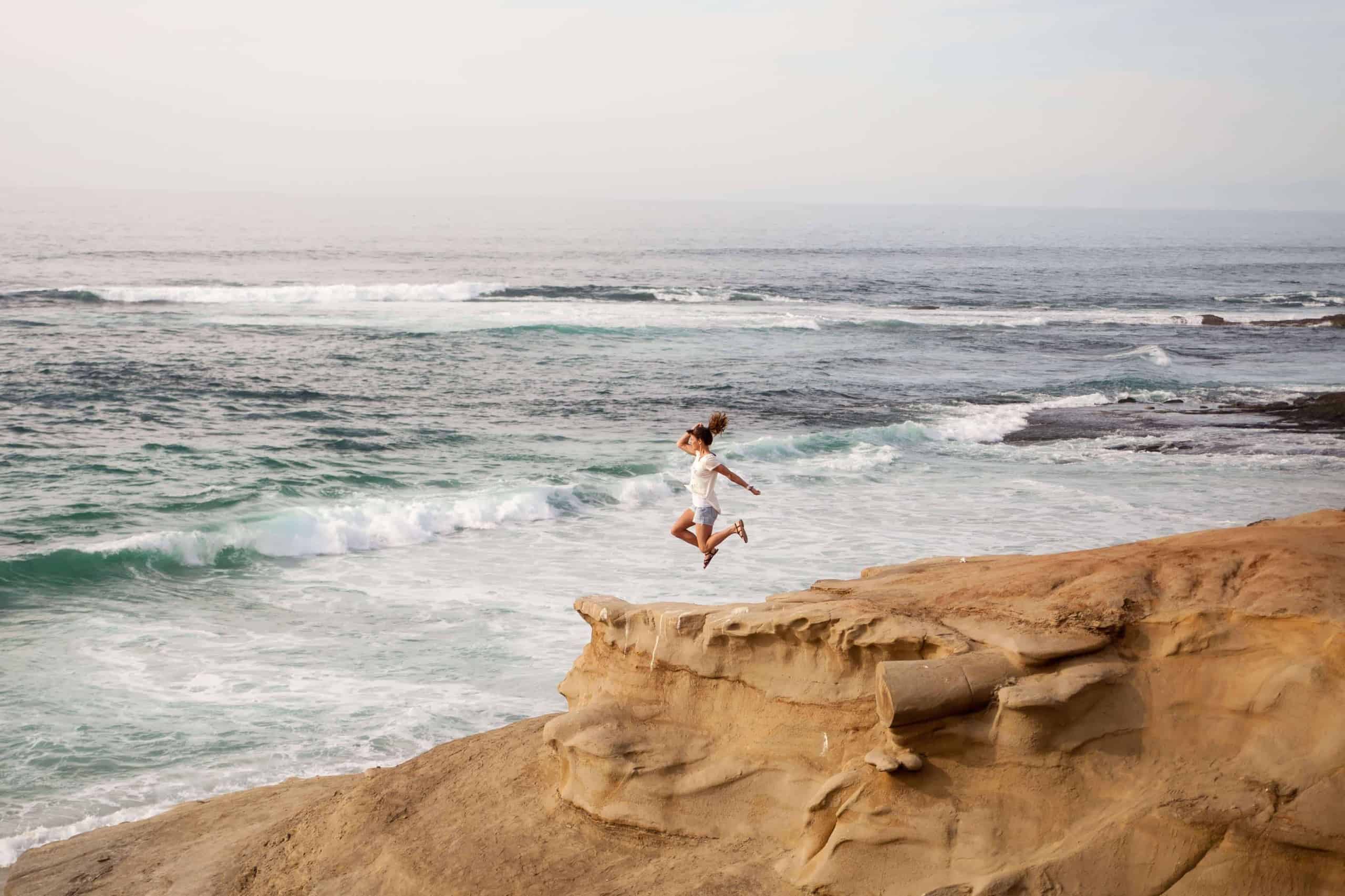 A few years ago, I did a terrifying thing: I took off the entire month. Unpaid. Rather last-minute. With no real plan in place. I called it my Sacred Sabbatical, and it came out of a moment of intense clarity in a women's restroom at the end of what should have been a stellar Red Letter Day but wasn't, when I realized in a flash that I was urgently in need of an extreme gesture of radical self-care.
As someone who likes to have her ducks in a row and her coffers full, the idea of an unplanned and unbudgeted month off and unplugged was pretty radical. Terrifying, in fact. Now, I think everyone should do it. And regularly.
Re-wilding
After two weeks spent decompressing through the joys of manual labor and almost daily sunrises and sunsets over Lake Winnipesaukee, I headed to California for two of the most glorious, magical weeks I've ever had: re-wilding in glorious Big Sur, alongside a beloved friend. Those were precious days spent reclaiming life, remembering what makes me happy, experiencing "the new", the "unfamiliar", taking risks, and feeling the freedom that comes with that. So, of course, I had to skydive.
Learning to leap
My advice about skydiving is this: If you have any inclination to skydive whatsoever, DO IT. It had been on my bucket list decades ago, but somehow it had unceremoniously fallen off – "too old, expensive, unnecessary. " To step so literally into the unknown, at 13,400 feet, strapped to a human being whom you've just met, with nothing to save you but a bit of fabric, is an act of such complete and total faith that it has the power to transform on a cellular level. And that was my prayer as I let my body fall out that open door.
Choosing faith
My entire Sabbatical – a word which has its roots in 'sabbath', 'sacred', 'shabath'; commonly thought of as a period of rest and rejuvenation granted to professors; was practiced in ancient times, when every seven years the soil was left to rest, and debtors and slaves were released. My entire Sabbatical was a practice of "Letting Go". Choosing Trust. Choosing Faith.
The Universe seemed to keep whispering – or at times shouting – this in my ear over those weeks of adventure. And in that culminating act of jumping from a plane, I experienced the most palpable awe, gratitude, and bliss that I've ever known in my life. It felt as if in that literal leap of faith, that surrender and resulting flight, my whole being changed. My cells experienced – and I hope they will remember, always – what it feels like to completely let go, to abandon control, to tell God with every atom of my body, "You do it."
Relishing surrender
How ironic that in total relinquishment there can come a feeling of such tremendous power! But the unwillingness to let fear win is an act of courage. The moment in which we choose not to let fear strangle us is a moment in which we choose Life. Those choices, those moments have the potential to re-wild our souls, to awaken our joy, our imagination, and to let us see our world through fresh, open eyes.
Keep letting go
My practice now is to keep letting go, to look for the habits, thoughts, patterns and choices that are keeping me small and safe. I want to live every day with the memory of that palpable awe, gratitude and bliss, which I experienced when I left that safe plane in favor of the open sky. And I endeavor to remember that awe – and gratitude and bliss – is so worth taking a leap of faith for!
Today, may you do one thing that makes you tremble just a little, and that therefore has the power to rekindle your spirit. May you, too, take a leap of faith toward awe, gratitude and bliss.
Join me this Sep 22 – Oct 2 at Art of Living for ten days that promise to rekindle your spirit.  Because if not now, when?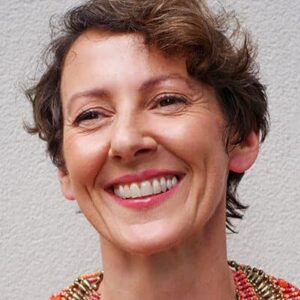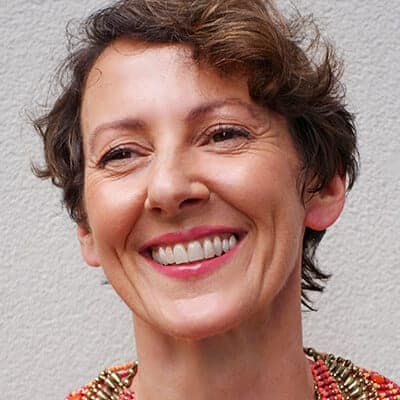 Jurian Hughs, E-RYT 500, MFA, is founder of the Yoga of Voice; co-founder of A Wild Life Sanctuary™; co-creator of The Yoga of Yes; a Let Your Yoga Dance® teacher trainer; voice coach; personal mentor; writer; speaker; and theatre performer known for her passionate, playful, and engaging teaching style. As a senior faculty member of the Kripalu School of Yoga since 2006, Hughes has led thousands of workshops and programs and trained more than 1,000 Kripalu yoga teachers.
For more about Jurian, visit jurianhughes.com. Join Jurian for her ten-day Let Your Yoga Dance® Teacher Training at the Art of Living Retreat Center from September 22 – October 2, 2018.
---
Interested in learning more about Ayurveda and the programs at the Art of Living Retreat Center? Check out our annual catalog here!