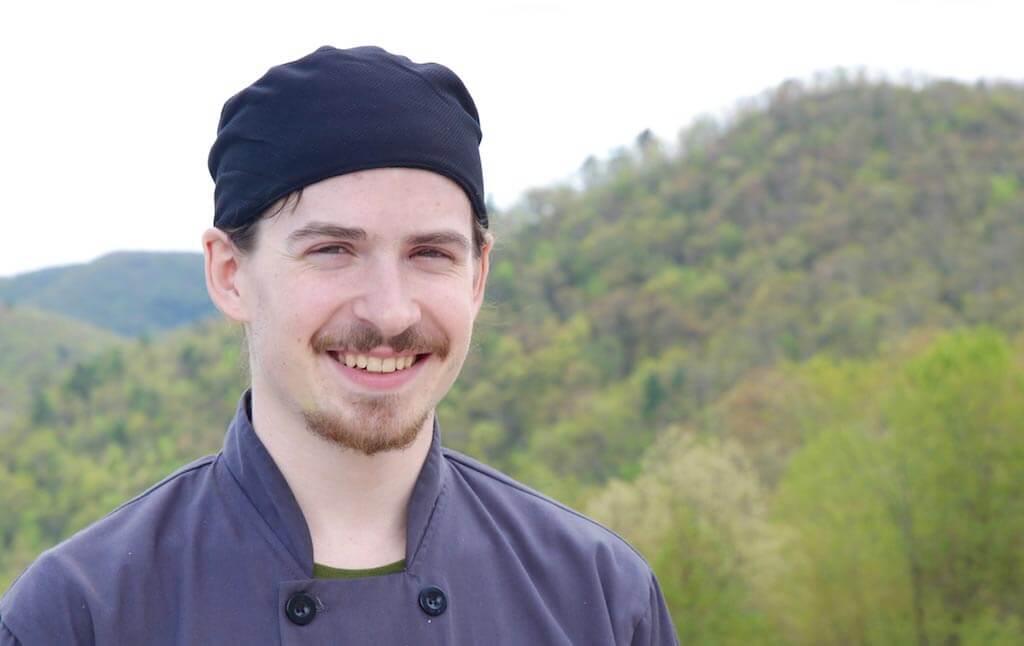 Happiness Program: Setting the Best Tone for the Day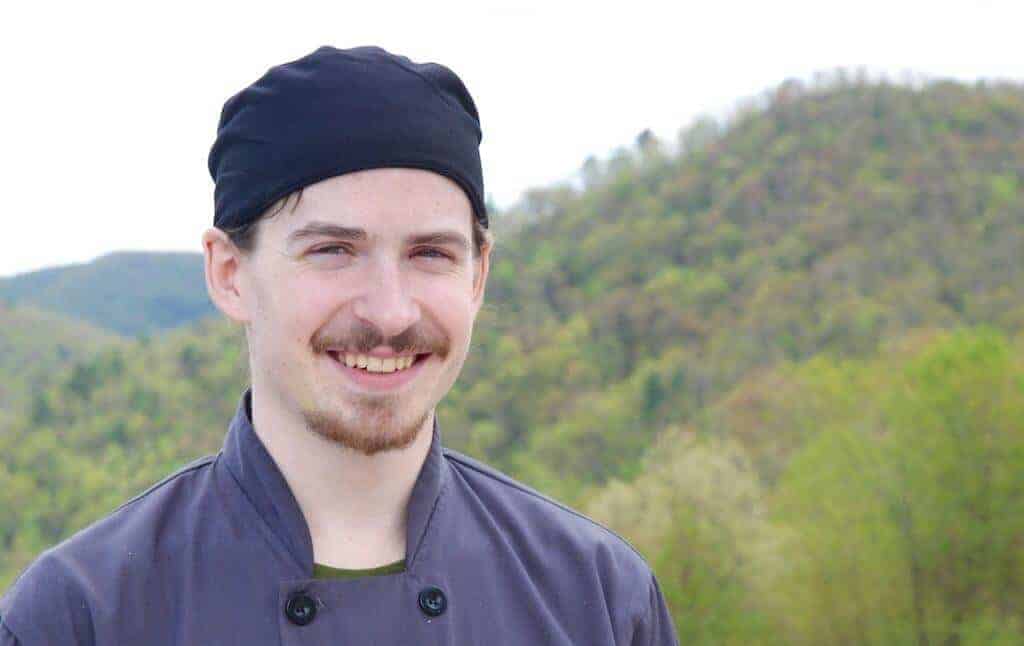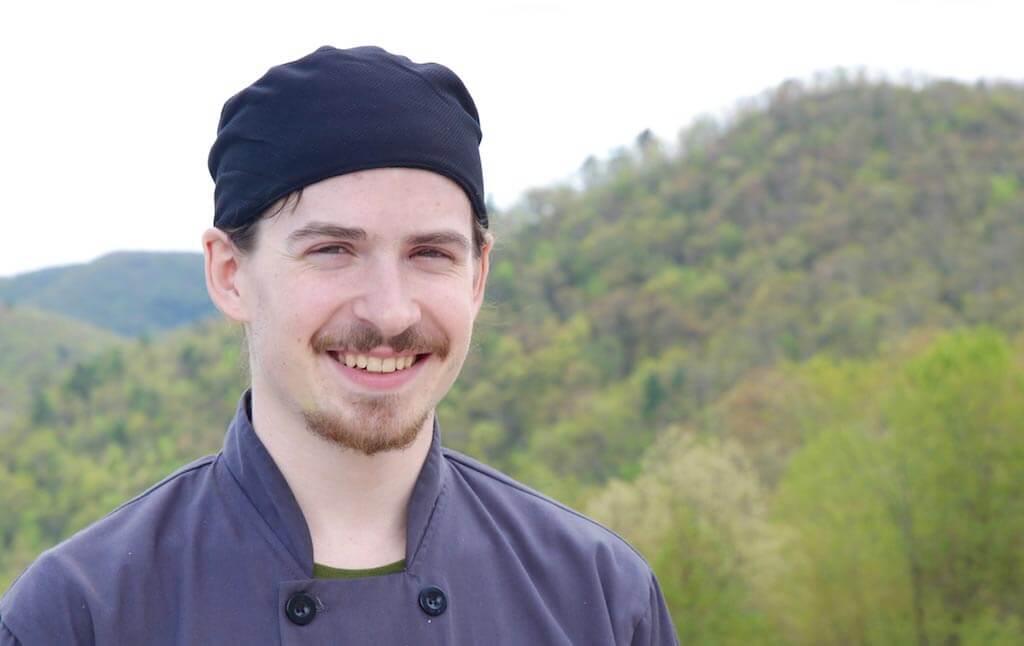 Note: We sat down for a conversation with Dan Joy (appropriately named) about his sources of happiness and how the Happiness Program has affected his life. Dan is a budding, multi-talented musician, who shares both about music and how the Happiness techniques set the tone for the day.
Before and After
Before I started this, my work routine would look like this:
wake up 30 minutes before the shift starts,
frantically get dressed,
brush my teeth,
run out the door,
be five minutes late to work and…
From the onset, from the minute I woke up to an alarm I'd be stressed out. Then I'd get to work that way. Stress translated into my work whether I was working with food or as a server.
It always comes across if I come to work feeling frantic or frazzled. So now, I give myself plenty of time in the morning to get myself ready and then I take time to meditate.
The breathing practices have actually changed me a lot. Ever since I took the Happiness course, and learned the Sudarshan Kriya, I practice on a daily basis. I usually wake up a little before the sun rises or with the sun rise, start off with a little bit of yoga and then go into the Sudarshan Kriya and meditate for a while before I come to breakfast.
That's how I start every day; it sets the tone for every single day.
I've found that when I come to work having already centered myself, it's way easier to plan out menus, to delegate tasks to other people, or work with them. So I've found that it's a great way to just get myself ready for the day. It's become an essential part of my readiness, when I'm preparing for work and everything.
The Sudarshan Kriya
An automatic reflex happens right in that final moment in the last round of the breathing, right before you lay down. Then I lay down or kinda just sit there and be in that state and ride it out for as long as I can or try to keep track of time.
I think that is definitely my favorite part, just when the final breath is taken care of; and then it just washes over me. When I exit out of that I am just so ready for anything.
A Period of Transformation
The people that I've met here and the things that I've learned from them have absolutely changed my way of thinking and living completely. The way that I process emotions, thoughts and feelings is all so different from before. I really feel like it has helped me mature and become a man.
At the same time, in my work, working very hard with Chef Raju taught me a lot of discipline. Having a very busy work week has shown me a lot of resilience and the value of hard work.
I've come more into myself; I've grown as a person musically and professionally, emotionally, spiritually, mentally, in every possible way. I've just blossomed as a human being. 
I am very grateful to everyone, this mountain, and the experiences I've had here.
Sources of Happiness
So many activities bring me happiness:
Playing with others.
Walking in the woods, taking hikes.
Seeing beautiful things.
Sharing with other people and their dogs.
Making food that makes people happy.
Music
To me, music is pure expression. Whenever I pick up any instrument, I immediately go into expressing myself. Whatever emotion is dwelling inside, expressing that musically tends to make me feel better, even if I'm sad.
But if I'm happy already and go into it, it just compounds itself, like a positive feedback loop where I keep getting happier. Playing with others and having a group participate is especially uplifting; you're borrowing energy and everybody's on the same wave length.
Food: What It's Like
Food is definitely interesting. In my family, it is central. At any gathering, there's always a big spread. Everybody brings a dish. So to me, food has always represented happiness and companionship, family ties and stuff like that. Especially working here, where the people whom I work with are my family.
I am very grateful to everyone, this mountain, and the experiences I've had here.


It brings me a lot of joy whenever I make a dish and my family members come back to me and say that made them feel good. In turn, that makes me happy.
Cooking Processes
I get into an energetic state of mind when I'm cooking. It's a fast paced environment sometimes, but that doesn't necessarily mean that tensions are high or people are upset.
Here, I find that everybody's usually in a good mood when we are back there in the kitchen. Even though we are moving fast, everybody's still friendly and happy with each other. So I love that. I love that fast paced effort; working myself up to meet the deadline to get everybody fed.
State of Mind
It's very fun and we put a lot of energy into it. You're still working during the meal but it's almost like a roller coaster, with up and down emotions.
Then it's over; you just breathe a sigh of relief. Everybody gets fed, everything goes off without a hitch, and it just feels good.
Editor's Note: A big thank you to Dan for sharing what brings him happiness.  Discover more about the Happiness Program with our online series of guided meditations, breathing practices and insights. The online series is free and a great introduction to the Art of Living. 

Interested in learning more about programs at the Art of Living Retreat Center? Check out our annual catalog here.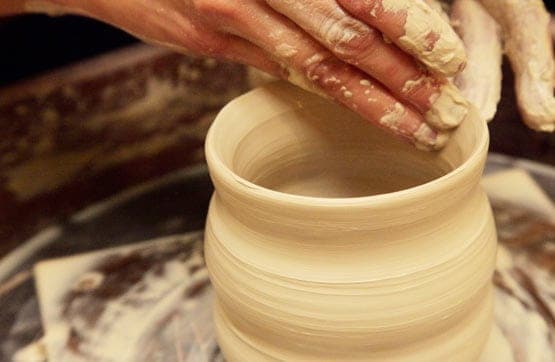 5 Reasons Your Children Should Play With Clay
Creating with clay is constructive, fulfilling and overall an excellent way to spend your day – but did you know that it also is enormously beneficial to child development? Not only does this benefit children, constructing with clay is a helpful and FUN way to maintain mental acuity in adults as well.
5 Reasons Your Children Should Play With Clay
1. Refining Motor Skills Through Free Expression
The touch of clay has a natural relaxing quality – it invites children to squeeze it, poke it, pull it and manipulate it in all sorts of interesting ways. Clay provides an opportunity for children to explore their dexterity and strengthen their large and fine motor skills while they are enjoying themselves.
2. Increasing Creative Problem Solving Skills, Flexibility and Decision Making
According to a report by Americans for the Arts, education in art mediums benefits problem-solving and critical-thinking skills. Clay is unique from other classroom art mediums because unlike painting or drawing, it develops an understanding of the three dimensional world. Working with clay also requires the ability to adapt to change as the limitations of the medium are discovered. Children improve their creative problem solving skills by experimenting with different building techniques, seeing how tall a piece can go before it will become unsteady, and understanding how to combine the visual form of the piece and the function of it.
3. Expressive Therapy
Working with a tactile and responsive medium like clay can be calming for children and adults alike. Manipulating the clay freely can be an outlet for expressing emotions physically in a healthy and constructive way. If children have trouble expressing themselves verbally, clay can be an especially useful tool to convey ideas and emotions.
Listen to your own body and do not force yourself.
4. Growing Self-Esteem
To create something out of nothing is empowering. Shaping clay is easy for children, and working with a material that is so easy to directly mold can increase the child's sense of control. After the clay piece is finished and fired, the child will feel accomplished to have created something so complete.
5. Imagination and FUN!
The Clay Studio is a classroom that encourages children to get messy and to be as creative and silly as they would like to be. Children working with clay are allowed to experiment and create while working directly with their hands. Playing with clay stimulates the imagination while working constructively and ending up with a satisfying product that will be cherished.
Clay is and effective medium for expressing yourself in a unique fashion while sharpening and maintaining mental acuteness and intellectual stability.
Thank you for reading! We are currently preparing for our Summer Clay Camp for children aged 9 to 15. Click below to sign up!
For more information on The Art of Living Retreat Center, please visit our website or contact us by phone at (800)-392-6870 or by email at [email protected]
Interested in learning more about programs at the Art of Living Retreat Center? Check out our annual catalog here.