Celebrating Light Illuminates the Dark Days of Winter and Dark Nights of the Soul
It is precisely because we resist the darkness in ourselves that we miss the depths of the loveliness, beauty, brilliance, creativity, and joy that lie at our core." ― Thomas Moore
Life is never static and change is the only guarantee.
As the holiday season comes upon us, many people experience winter blues. Perhaps it is triggered by shorter days, longer nights or even the holidays themselves reminding us that we might not have a picture perfect Hallmark family unit. Regardless of the reasons, the effects are quite similar for people: lethargy, sadness, loneliness, apathy, fear, and so on. If these emotions are something you struggle with- especially during the holiday season- heed some simple advice on how you can celebrate the Light to illuminate such dark days.
The dark night can be a beautiful experience
If you talk to those who have been through some "dark nights of the soul", they will tell you now that they can look back upon the experience and see the beauty of such. Now back then when they were enduring the darkness, they did not see or feel beauty. Nope, they felt pain and hopelessness. They felt suffering. They felt some agony in their souls. Unbeknownst to them at the time, their egos or false Self was being obliterated, which produces some pain.
But as they endured their dark season, they came out a refined and purified soul full of radiant Light. They'd learned some valuable life and spiritual lessons through the sacred process. Think of it as a spiritual detox, as the pain that they'd been stuffing and carrying for years and years finally surfaced and had been dealt with and as a result, they felt lightened, refreshed, and born again.
Celebrate the light
Whether you're celebrating Christmas, Hanukkah, or Kwanza, you too can celebrate the Light that is within you in order to illuminate any darkness you may be contending with. You do not have to go into the holidays with a hampered spirit and come out the same way. Take this time as a sacred journey to face any pain or negative emotions that you've been stuffing and sit with them a minute. Acknowledge them and let them know you feel them, but then purpose to let them go. The rebirthing process is a letting go of the old and embracing the new and just as childbirth requires some pain, that pain is forgotten the moment that precious new baby makes its entrance into the world.
As such, as you look to your Light this holiday season and trust that the Light is well equipped to shine a bright light on your path, you can certainly give birth to a new you. Bear down and give birth to your new self that is healed and whole, full of radiant Light and Love, and ready to offer such to those around you.
Know that you are not alone this holiday season.
If you feel alone in the darkness, look for the light switch and turn it on.
As you're making your way to that Light, offer gratitude for all the good in your life, as this will help you on your journey.
If you need, reach out for help. People do care about you.
Dark nights don't last forever; the daylight comes at its designated time, so persevere and know that plenty of others have gone before you. They are now cheering you on and rooting for you to look to bust through the dark into the glorious Light show.
You can do it.
Cold, dark night? Turn on the light
As the dark and cold days of winter approach, many people take note that they are not only contending with the dark physical realm, but many also content with the cold, dark spiritual realm. They feel like they are blindly crawling through the darkness searching for the Light. They feel sad, lost, and maybe even hopeless. If this sounds like you, know that just as winter is but only for a season, so is the dark night of the soul. As you endure the season, learning valuable lessons that can only be learned in the dark, you come to the Light fully ready to embrace newness. You're reborn, so to speak, and more grateful than ever to see the sunshine.
Happiness doesn't have to be a fleeting emotion. Learn how to handle emotional fluctuations and increase your resiliency through film, music, storytelling, and movement: Lisa Cypers Kamen hosts Harvesting Happiness at the Art of Living Retreat Center from May 17th-19th, 2019.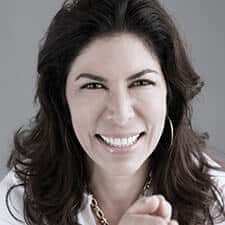 Lisa Cypers Kamen is a lifestyle management consultant who explores the art and science of happiness in her work as a speaker, author, and happiness expert. Through her globally syndicated podcast, books, media appearances, and documentary film, Kamen has impaced millions of people around the world. Learn more at HarvestingHappiness.com. 
---
Interested in learning more about Ayurveda and the programs at the Art of Living Retreat Center? Check out our annual catalog here!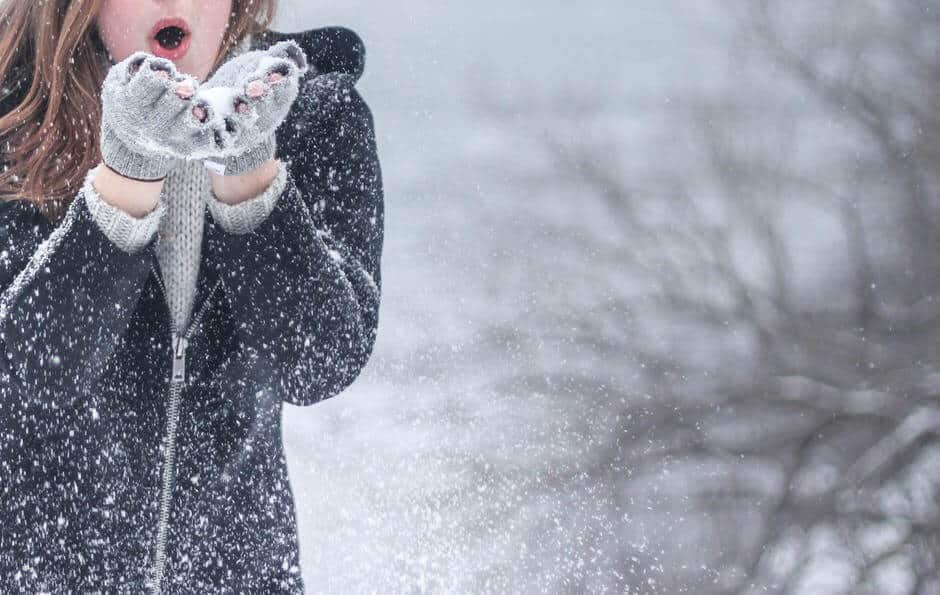 Articles We Love: A Very Merry December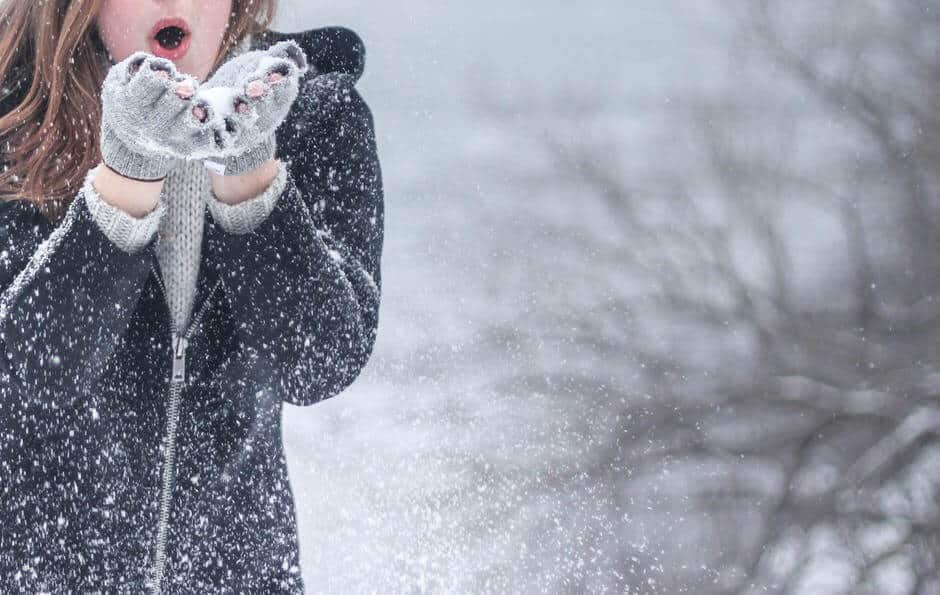 No matter how you celebrate, this is the time of year when we have endless opportunities to come together to experience love, friendship, connection, generosity, spiritual growth, and peace. Our favourite articles this month will guide you through the hustle and bustle of the holiday season, and help you keep yourself grounded and focused on the true gifts of the season.
Sally Kempton for Yoga Journal
Sally Kempton shares her experiences on learning to accept life's gifts. During the holiday season, we so often focus on expressing generosity, but rarely do we take the opportunity to practice the art and the yoga of receiving.
"Receiving is a yoga in itself—one that demands a high degree of sensitivity, awareness, and even skillfulness. For one thing, we need to recognize that we're being given a gift—whether it's a birthday present, a compliment, a teaching, a helpful piece of feedback, a genuine service, a loving gesture, or a blessing from the invisible realms. Second, we need to cultivate enough stillness and openness to take it in. Third, we need to appreciate it, to value it, or, at the very least, to value the giver's intention. Fourth, we need to feel that we deserve it—that the gift is neither too much, too little, or too out of line with who we are. In fact, the word "receive" comes from the Latin word recipere, which means "to take back." This implies that what we receive is already ours in the sense that we do, indeed, deserve it, that it completes something within us, or simply that we've attracted it by the nature of our being."
Mark Bertin for Mindful
This quick mindfulness practice will help alleviate the stress and pressure that inevitably piles up around the holidays.
"Instead of aiming for perfection and letting every detail cast us into bouts of worry, we can use the holidays to actively appreciate people around us and our good fortune wherever we find it. Even when things fall apart, there's often more to see. Often, when you let go of hard-and-fast expectations, you open yourself up to more opportunities for connection and joy."
Leah Pellegrini for Clementine Daily
There are many wonderful things about technology. It connects us and makes our lives easier and more organized, but it also has the effect of taking us out of the moment. Leah Pellegrini shares her thoughts on the benefits of a low-tech holiday.
"The holidays are intended as a cherished time of coming together: joining in revelry, gathering around sacred rituals, and laughing, lounging, and luxuriating with loved ones. As tempting as it is to tune out Uncle Abe's long-winded stories, or to take a breather from the chaos of full house, when you use technology for a 'break' it prevents making the genuine connections (good, bad or indifferent) that comprise the fabric of family relationships."
---
Interested in learning more about Ayurveda and the programs at the Art of Living Retreat Center? Check out our annual catalog here!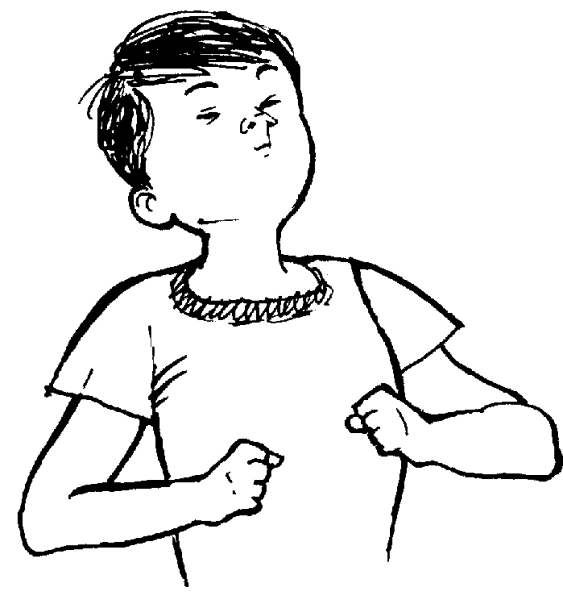 Thanksgiving – How to Stay Calm During the Storm
Recently I have had numerous conversations with clients who have Thanksgiving-phobia…. Well, maybe not phobia but apprehension. Things around the holiday are always really busy. The family wants to be taken care of, kids and grand-kids want to be fed, the house needs to be cleaned, etc., and the whole family thing in itself can be stressful.
What I also hear from my clients is a desire to stay calm and centered, even when they are the ones organizing the event, hosting people and taking responsibility for a great Thanksgiving meal.
Here is my #1 tip to stay centered, peaceful and calm in the light of the storm.
Here it goes. You ready?
BREATHE
Take a DEEP BELLY BREATH
I know, I know. Not world shattering advice, but you know what?
IT WORKS. And it's FREE.
Of course we breathe all the time BUT when we get busy our breathing gets faster and moves up into the chest. When things get cranking, take a deep and full belly breath to calm your nerves and center your mind.
The crux of the issue is: you HAVE TO REMEMBER to do it. In times of intensity we often RESIST breathing deeper. As if being stressed out is more acceptable than being relaxed. I don't know about you, but that is how I grew up. I had to retrain my mind to believe that being relaxed in a stressful situation is totally okay, that it in fact is the better way. You can choose how you feel.
Sooo….If you want to be relaxed during the holidays…take deep belly BREATHS intermittently.
You can do it anywhere:
cooking in the kitchen
setting the table
talking to your kids
cleaning up
washing dishes
hanging out
…you get the message?
Taking a breath is easy. Free. Helpful. Relaxing. Rejuvenating. Unobtrusive. Centering. Calming.
And it contributes to a harmonious family gathering.
Thanks for this special guest post by Alexandra Epple, of nirvanawellness.org, a teacher based in Nevada City, CA. 
Interested in learning more about programs at the Art of Living Retreat Center? Check out our annual catalog here.