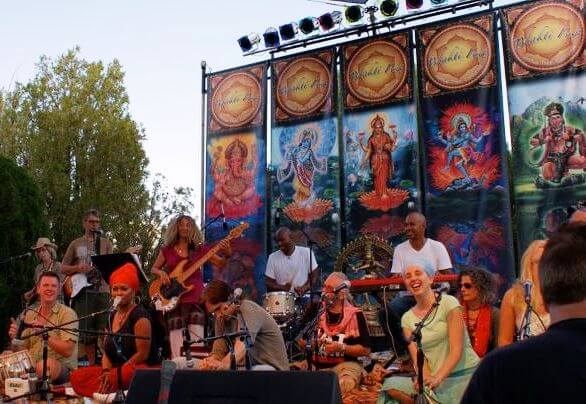 Exploring Wisdom: Chant and Be Happy with Kirtan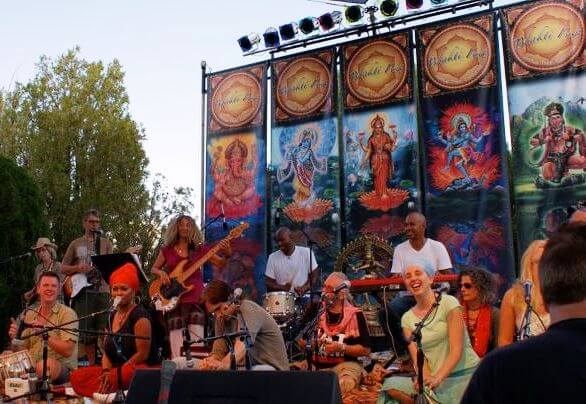 Yoga is on fire in the West, and so it kirtan, or yogic chanting. Kirtan combines music and mantra — words and sounds that vibrate at the highest level of awareness. It is an effortless and joyful way to meditate. You simply let the music and mantra do the work for you.
Kirtan is a different kind of concert-going experience. It's not so much a performance as it is a journey into the Self — through the practice of listening & singing. While singing along at a kirtan event, you can find your own voice and become one voice with those performing.
For those who find seated meditation difficult, a singing meditation can be just the ticket. Music bypasses the thinking mind, the worried mind, and goes straight to that part of the brain where the emotions reside. The musical meditation of kirtan soothes the nervous system, just like a yoga class. Both are easy and fun. Kirtan calms the mind without struggling to concentrate.
Because kirtan has its roots in India, many of the songs are sung in Sanskrit, the language of ancient India,  the language of mantra. Most often, a singer (kirtan wallah) leads the chant call-and-response style. She or he sings out a line and the audience sings it back. At other times songs are sung in unison. Kirtan is a bit like singing around a yogic campfire – creating feelings of oneness and joy.
As you sing with each other in a group, you may experience a deep connection with the musicians, the other group members and even yourself. This oneness and heart connection is one of the highest goals of yoga.
When the music stops, the mind is silent and calm. You are now ready for deeper meditation.
Kirtan: A Universal Language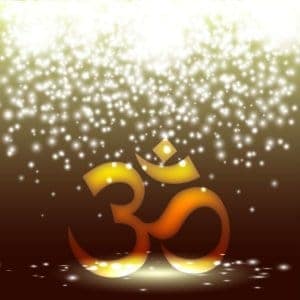 Devotional singing does not belong to any one spiritual path. It is the universal language of Spirit, the song of the soul.
Christians around the world sing Amazing Grace and Amen (AUM-en) choruses. Buddhists chant OM Mani Padme Hoom (OM to the Jewel in the Lotus.) Here the "jewel" is the gem of loving kindness. It is found in the lotus flower of the heart. Those who follow the path of Shiva, the yogi's yogi, chant OM Namah Shivaya — I honor the highest part of my-Self, the Supreme.
Many Sanskrit chants, like "Asato Ma Sat-ga-ma-ya" ("Lead Us From the Unreal to the Real") and Lo-kah Sa-mas-tha Suk-hino Bha-van-tu, ("May All Beings Be Happy and Free") are energized prayers, suitable for any sincere seeker.
History
Kirtan began in India centuries ago as a spiritual practice. It served as the layman's way to connect with the Divine. The simple idea behind kirtan was to sing praise to the divine in its many forms.
Although it's difficult to trace the history of an oral tradition like kirtan, some scholars believe it began as a popular spiritual practice during the bhakti (devotion) movement that began around the year 700 A.D. Devotional singing then spread like wildfire between the 12th and 17th centuries.
"Much of the kirtan explosion in America is inspired by what happened during that later time, and many of the songs we sing are inspired by music composed in that era," says Russill Paul, author of The Yoga of Sound. "They used kirtan as a way to get in touch with God's presence and showed everyday people that they could have the same levels of Self-realization and the same depths of mystical experience as a priest performing a sacred ritual or a yogi in deep meditation."
Western Bhakti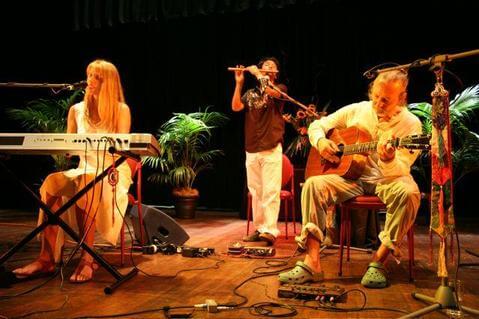 Today many American kirtans tend to look and feel more like energized pop concerts than spiritual gatherings. Chants have evolved to include undercurrents of soul, rap, hip-hop, electronica, rock 'n' roll, and country. The distinctly American influence on traditional kirtan seems to be attracting crowds of people who wouldn't typically find themselves hooked on yoga's sacred chants.
In the last ten years, kirtan has become a phenomenon around the world. The new kirtan revolution has been led by Deva Premal, Krishna Das, Donna De Lory, Jai Uttal and many others. Some, like Bhagavan Das and Larissa Stow, sing with a fervor reminiscent of American gospel music.
In The Shambhala Guide to Yoga, scholar Georg Feuerstein wrote, "The path of bhakti (devotional) yoga is constant remembrance of the Divine. It is the way of the heart, intended to channel and purify emotions through singing, dancing, meditation, and other activities that can help us merge with the Beloved."
Benefits of Chanting
Chanting is not only the most fun way to meditate (think kirtan karaoke), but, like laughter yoga, it is also good for your health.
Doctors at Cleveland University reported that the rhythmic tones involved in chanting release a cascade of naturally healing chemicals. Imagine feeling good naturally without a pill. They called it the NLE, or Neurolinguistic Effect. Yogis call it a type of samadhi, though usually a lesser samadhi, brought on by yogic chanting and breathing. The end result is a profound sense of peacefulness.
Chanting can be quite therapeutic — complementary medicine — for those who suffer from anxiety, depression and insomnia. French physician Dr. Alfred Tomatis wrote that chanting helps us to control our emotions and eliminate negative thoughts.Unlike Western psychiatry, chanting goes beyond the body-mind to the realm of Spirit. It results in feelings of oneness and connection.
Beyond Words
There is a saint in India named Swami Gurumayi Chidvilasananda, a modern day swami who heads up the Siddha Yoga Centers around the world. She had this to say about the unique benefits of chanting:
At a certain point, ordinary words can no longer take us where we want to go. Through chanting, we use music and sacred mantras to enter into a dialogue with the divine. Chanting is a natural way to tune into the frequency of love. The vibrations emanating from Sanskrit chants have a tangible effect on our own inner being. The sweetness of chanting stills the mind, dissolves worries, and opens the heart. Chanting gives us direct access to the spiritual world, balances our subtle energy system (chakras) and allows for deeper meditation.
Summary
Kirtan, or devotional singing, is where yoga and spirituality come together. Krishna Das said that during satsang (company of truth), people gather together "to remember, to turn within and find their own inner path to the One. When we gather together to sing like this we are helping each other find our own paths."
Start chanting today. Feel more connected with yourself, your Self and with each other.
Free Kirtan/Satsang Every Night
Kirtan happens nightly (7:30 – 8:15pm) at the Center and is a community gathering for all interested guests, staff and volunteers. All you need to bring is yourself. Singing is welcomed, however, if you prefer you can simply come along and soak in the atmosphere. Learn More
Authentic Yoga
Would you like to experience an authentic yoga practice in an immersive environment? Join our Sri Sri School of Yoga Teacher Training program and dive into the transformative power of yoga. Emerge as a confident, heart-centered yoga teacher. Apply today!
New to yoga? Discover the benefits of practice through the Art of Living Retreat Center's yoga retreats.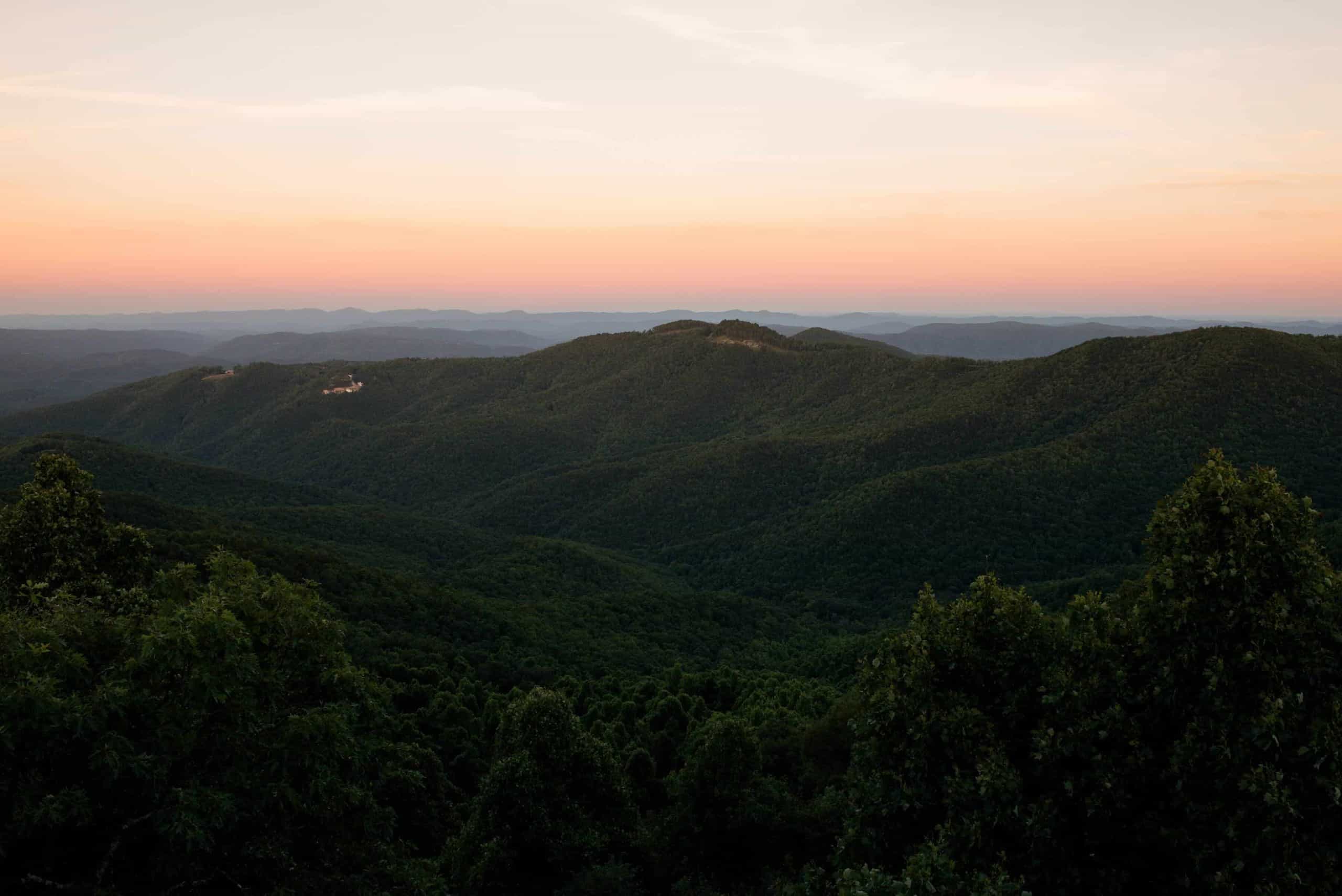 In House: Wah & James Leary Pt. 2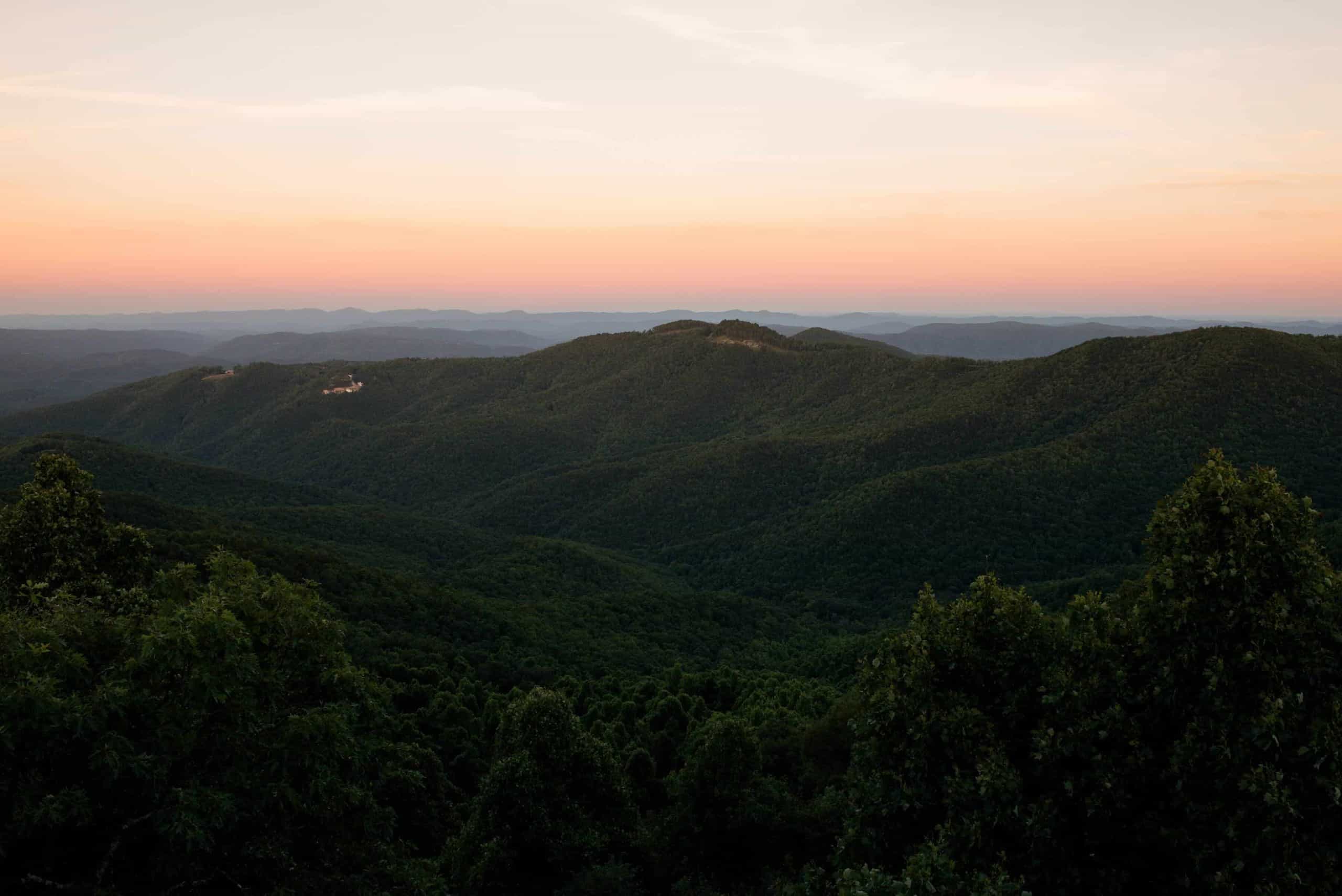 This April, The Art of Living Retreat Center hosted the transformational Life Qi Renewal Retreat – a four-day journey to learn self-healing and Qi healing protocols headed by the dynamic duo of Dr. James Leary and Wah. We recently spoke to them about their experiences at the Retreat Center, the power of Kirtan, or mantra chanting, and the magic of the mountain. Read Part 1 here.

Teaching Together
AOLRC: You're both such extraordinary people, who happen to be teachers and great communicators and facilitators yourself – what is the experience of coming and teaching together? What's it like to fuse each of your energies, your intellects, your spirituality?
Wah: There's an activation that happens between us. James will open up a certain energy, and I'll expand upon it. Someone will go through a really intense experience, and I'll be able to work from that with questions – Where do we take it from here? How do you integrate that experience? What are you going to do? Are you going to take soothing food, soothing energy? I'll take those questions as far as they can go, and then James will take over from there with particular techniques.
That doesn't only happen in our teachings, but in our lives as well. It's an activation, it's a back-and-forth. It's like any other good relationship: you do your part, and I'll do my part, and that's how community works. If you don't do your part, then community doesn't move forward, so it's as though each person has a chance to add their little piece to the puzzle.
Ancient Knowledge in a Modern World
AOLRC: You have a curriculum you've defined, but it also sounds as if within this framework, there's an enormous expansiveness, an unpredictability, a mystery of the unfolding that you reach – ebb and flow with each other, and get into places that you might otherwise not get to, had you not been there, getting into it together. 
Wah: Well, between us, we have quite the global experience – I've got knowledge and experience from India, and James has experience from Mongolia and China. Combining medical practices with Ayurveda and yoga from India is a fascinating thing to explore. These teachings all originated from the same places and became different over time. The foundations of these teachings are the same globally. So we take the things we know, and approach them from different disciplines, and trace them back to the common source. It's fun! And to see where the development of these practices is going – There's yoga for scoliosis – that's not in the vatas. There's yoga for addiction recovery. We treat autism, downs, et cetera – there are so many modern ways to apply ancient knowledge, and we love to explore that.
James: The basic core of many eastern teachings come from the Northern Himalayas. The teachers spread out to share this knowledge and wealth, to allow this growth of the world. And so, over the millennia, people have taken these things and done what they would with them. There is a lot of culture that we still can't uncover about that time, but the teachings we do know stand true. Six thousand plus years later, they're still relevant. What really gets me cracking up in the West is that we refer to it as "alternative" medicine, when modern medicine is really only a few hundred years old.
Wah: Modern medicine, really, is the alternative.
James: Of course, we've really increased the ability to save lives with trauma medicine, but for spirituality and natural healing, it's these ancient practices that seem to be the most transformative for people. I think that it should be more mainstream. With a facility like this and the background of it – I love the fact that there's no alcohol, smoking, or drug use allowed here. It sets such a beautiful energy for learning, for assimilating, for letting people take it in and make it theirs. In a lot of places you don't find it.
AOLRC: You mentioned that in Sanskrit there are two separate words for health, and in English we have a hard time translating that because we just don't think that way. We think of health in the singular. It's like you used to have these two concepts – one is being alive, and another one is not being sick. The western world is happy to think of health as "not-sickness".
James: With everything going on in the world right now, people are coming to understand, in the last 20 years especially, what's been surrounding them. They're opening themselves up to different spiritual and healing modalities. They're getting back to where they're feeling things again for the first time. Not so much just touch, or the physical aspects of healing, but also the spiritual and energetic. In western medicine and science, if you can't produce empirical evidence; evidence you can see, smell, taste; it's not real. But we know that there are other things in the world that are tangible that you can work with, and that many, many people, all over the world, can actually see, feel, and manipulate these energies, and use them for good and healing.
Learn more about Dr. James Leary and Wah. 
Interested in learning more about programs at the Art of Living Retreat Center? Check out our annual catalog here!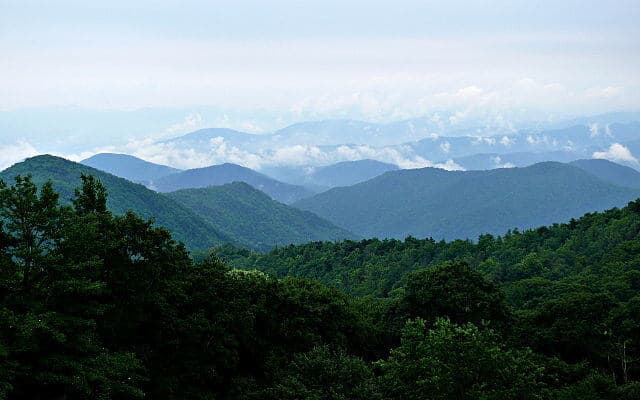 In House: Wah & James Leary Pt. 1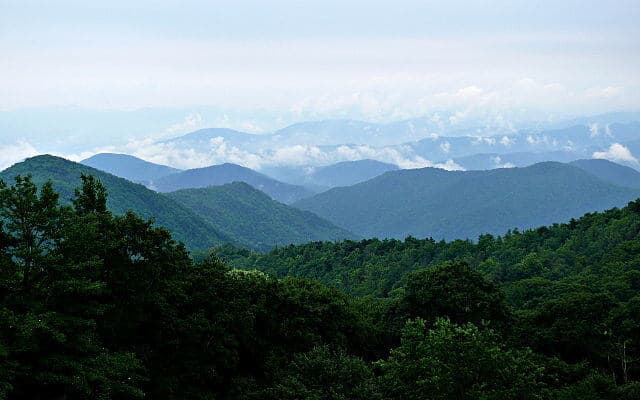 This April, The Art of Living Retreat Center hosted the transformational Life Qi Renewal Retreat – a four-day journey to learn self-healing and Qi healing protocols headed by the dynamic duo of Dr. James Leary and Wah. We recently spoke to them about their experiences at the Retreat Center, the power of Kirtan, or mantra chanting, and the magic of the mountain.  
Letting Go of What Isn't Yours
AOLRC: What's the goal that you strive to achieve while teaching?
Wah: Our goal is to generate the highest energy that we can, through the practices that we know, and then hold space for people to experience that energy and heal in that safe, protected space.
James: I try to explore how we connect to spirituality,  and how we connect to nature. Society really drives us away from that kind of reflection these days. Everything is so fast, but coming up here to the Retreat Center is so powerful, because it's a place where you can let go, regroup, and grasp the spirituality of nature and of the self. With our program, we try to get people to look at themselves, to see what's truly theirs and what's not theirs, and learn how to let go of the things that aren't for them. It's like any kind of program – it takes time, effort, and space to make it yours.
Being up here, even for the short program, is fantastic. It's a place where you're being held by the mountain, by the energy here, and by the wonderful staff and environment. That's what we do. We hold this space for you to allow that developmental energy to come out in a way that is wholly yours.
AOLRC: Can you speak more about recognizing what is ours and not ours, and letting go of that?
James: Everything we do has an emotional undercurrent to it, whether we like it or not. Whether we're able to see it or not, everything has emotion attached to it – good, bad, or indifferent. In our practice and in our work, we deal with the energies that our ours. What are the things that we take on, even in the womb, that aren't ours? We try to take on how these energies are affecting us and what it means to raise your vibration and consciousness above that, how to let go in a way that you can begin to breathe. It's a powerful thing to identify what truly is yours, and to realize that no one can take that away from you. It's all about recognizing who you are in any given moment, and your connection to that greater Source.
The Power of Kirtan
AOLRC: Can you speak about the Kirtan, the chanting of mantra? What drew you to this approach?
Wah: It's a mild engagement of the mind. If you generate a lot of higher energy, things inside of you start to shift, including your beliefs.  In our workshop, people are practically popping with emotion – there are tears and openings and pain, there's so many realizations that are happening, and it's very intense.
Mantra chanting can be a nice way to assimilate. In other words, you do your work, and something inside of you transforms, and suddenly you're like "uh-oh! I have no idea who I am right now. This is not my normal. How do I put myself back together?" But you don't want to force something back together – you want to allow yourself to float, and to find new, better, healthier ways to connect. The mantra-chanting comes in here – it's a mild engagement, you just begin chanting, and there's no storyline to it. It's just words of praise, a positive affirmation, and so you keep it running through your system. We call it spiritual dialysis.
My own first experience with mantra chanting came at a vulnerable time in my life – I was 16 and traveling all over the world. I'm empathic, so I was feeling all of these feelings that weren't mine, and then I found mantra and immediately I was like "Ah! This is it! This is good!" I have a lot of longing for God, and I was witnessing people singing to God. I grew up in the South, in a Baptist Church, and you know, singing is how you express wonderment. Mantra was the Indian version of that. Chanting mantra is a way into meditation. I always say to do yoga until you're tired, and then start singing. Chant mantra and sing, and keep singing until you lose your voice, and then sit in silence.
AOLRC: After you discovered mantra, is that when silence came?
Wah: I'm not a silent person. I love silence, but if it gets too quiet or too somber, I get nervous. I go into cancer wards or into a hospital and people are very careful or fearful or they don't want to talk too loud or disturb anyone. But my teachers, in mantra, made a lot of noise. And that was vibrant and exciting – this exuberance for God, exuberance for a higher energy, for freedom, for kindness, for compassion, for helping others. I think there should be more enthusiasm for that.
Mantra is for Everyone
AOLRC: Do you feel that there's an audience that relates more to this approach, or do you feel that it's a universal approach that anyone can connect to? 
James: There are many ways to look at mantra. I share a lot of mantra in my work, and there are certain words, or ideas of focus. What can we use to bring us to a certain focus? The Kirtan, with music, with mantras, is an idea of focus. You might not understand what the words are, but you're going to feel them.
It's a cross-cultural thing – we've worked all across the globe and we've never really found people who haven't connected to that in some way. If you're willing to sit through your preconceived notions and open up a little, it's a powerful experience. Everyone is searching for a higher level, and trying to find something with truth in it. Something that's going to be lasting. Mantra is that, for us.
The first mantra is typically "Out with the old, in with the new." Getting the old out is really not that difficult. It can be a lot of fun, or it can be really intense, but it's totally doable. What kind of new do we want to replace it with? That's the exciting part. It makes you want to think about what your dreams really are. What never came to fruition? Allowing this to come through now and get us more into our different paths opens up to the art of personal spirituality with the universe. That's where the magic happens. There is no such thing as white or black magic – everything is magic in the universe. The only difference is intention.
That thought of "why are we here? why do I exist?" is present in so many people's minds. We have jobs, lives, families, but we're always still searching. There's something else that we're grasping for. It's really unique to be able to bring people closer to their dreams and hold space for them. That's one of the things that I share and that Wah shares with people –  "make it yours". When you make it yours, that's when magic really takes off, and it's so much fun. We call it the Work, and when the Work really happens, it's magic, because it's about everybody.
Wah: Everybody. Every person of every age. Everyone has a dream or a hope that they want to come forward, and there's usually something blocking it. That's part of being alive. So, when you come and you are part of this retreat, you get support and courage to drop the old way of doing things and learn to move into the new.
AOLRC: How would you guide someone who wanted to set out to learn mantra chanting and to learn to sing, to be part of this practice? What would you say to someone who was sitting at home, who didn't have this environment around them, on how to get started? 
Wah: One of James' favourite mantras is "Show me". It's a prayer. If you want to go in a certain direction, you know you want to get there, so you ask the universe – "show me." Show me how to get there. Show me what I need to now. Show me what I can learn next. And then, a door opens. That's how you start.
The Magic of the Mountain
AOLRC: How is teaching at the Art of Living Retreat Center different from your previous courses?
James: The mountain is very energetic – and that energy is something that anybody can come and experience. The energy of the nature here has this way of bringing people into it and awakening so much inside of you.
Wah: We do teach at a lot of retreat centers. Some are more intellectually-focused, offering a lot of learning materials and nurturing that side of the practice. I found the Art of Living to be a really heart-centered retreat center; it's a place that welcomes you wholly. The wisdom here doesn't necessarily come from books or scholarly discussion of spiritual concepts – it comes from the Earth itself. There is magic here. It was used as a meditation center before it's current incarnation, so you can feel a lot of beautiful meditative energy here, an energy that is easy to tap into for support for transformation.
The Art of Living Retreat Center is a beautiful place to reset and renew. Everybody here is so welcoming, and the food is lovely and Ayurvedic, soothing to the system. People love the spa, too – you can have an oil massage, an Ayurvedic treatment or consultation – pottery, different things you can do. You can come just for R&R or you can come to study with people like us, and the place is big enough to accommodate all of it.
James: It's a hidden jewel up here, you know. It's about the mountain – because everything sits on it, there's an incredible energy here. It's expansive. There's just so much life here.
Wah: Sri Sri Ravi Shankar did something very kind and noble with rescuing this place.  By recognizing that this place needed to be saved and rekindled, and putting his glance on this land and his intention, that it should be used to help people.
James: On a fun note, at a recent Kirtan, a number of people were saying that you could actually feel Sri Sri Ravi Shankar's energy. You could feel his presence, and it was something that was incredibly beautiful. It was just great – everyone smiling. People were coming up and giving hugs. It was a blessed event. It's so beautiful to have a living master that blesses this facility and the people and programs and the future.
Learn more about Dr. James Leary and Wah. 
Interested in learning more about programs at the Art of Living Retreat Center? Check out our annual catalog here!