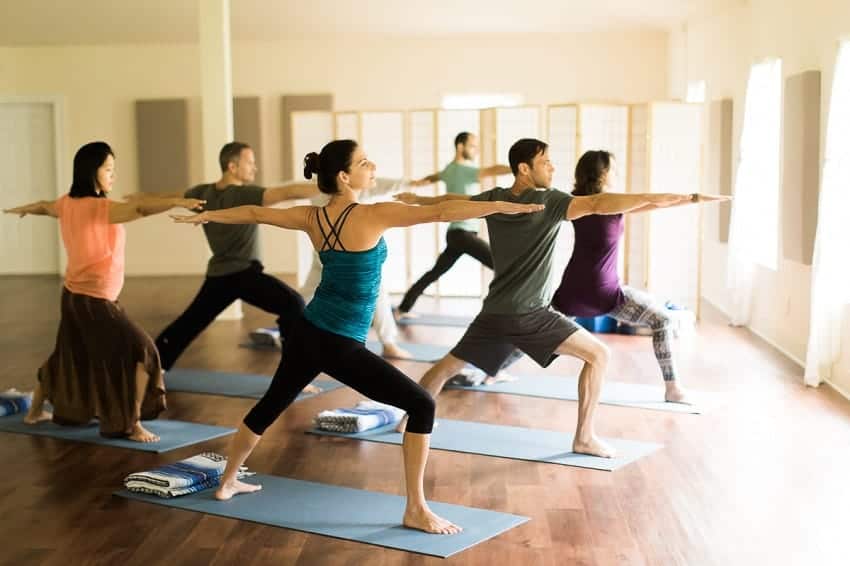 I'm a Neurologist. Here's why I trained as a yoga teacher.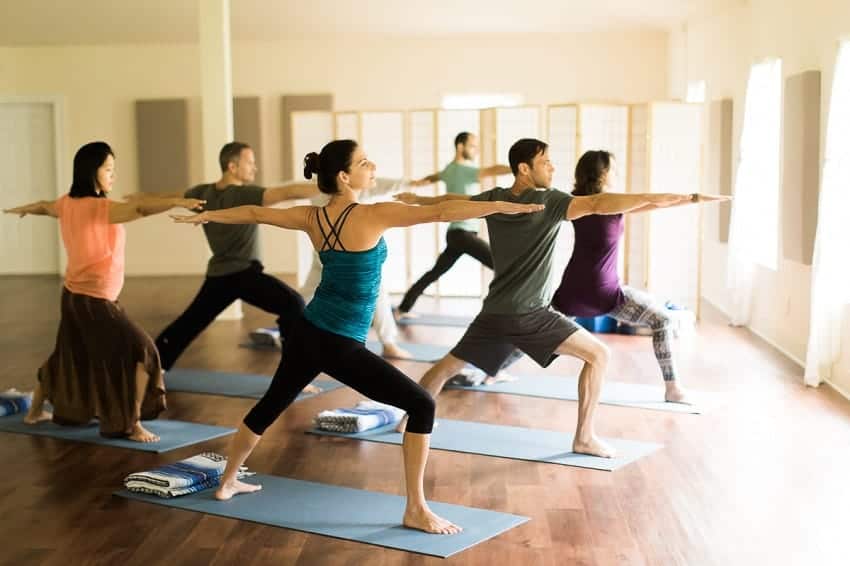 Roople Unia is a practicing neurologist and fellowship trained in movement disorders and cerebral vascular disorders, and now a yoga teacher too. Why? Following the recent Sri Sri Yoga Teacher Training we had the opportunity to ask this very question.
Roople is passionate about practicing medicine but realised in order to support her patients further, in areas beyond the realms of medicine, she needed a new tool. Roople wanted to provide her patients with something extra – freedom from pain, not just physical pain but the emotional stresses of everyday life.
"I wanted to be able to provide patients freedom

from pain, not just physical but the emotional

stresses of everyday life."
Roople shares her story in her own words…
A Yogic Education with a Foundation in Science
I chose the Sri Sri Yoga Teacher Training because it has a very practical approach to yoga. It has a foundation in science, anatomy, and physiology but it also just brings that joy to practicing yoga. So this program in particular appealed to me because it's so simple and yet so practical.
The Real Wow Moments For Me
For me, the thing the training really brought to me was confidence, a sense of I can really do this, anyone can really do this so that's one of the real wow moments for me. On the training there was a wide range of people from all walks of life, all ages, cultural backgrounds and it's for everybody.
"I feel refreshed, I feel energized, I feel excited.

I have experienced the feeling of being

my most authentic self"
I've super charged my batteries here. After week one, my classmates looked at me and said you look refreshed. I said yes I do feel that way, I feel refreshed, I feel energized, I feel excited. I did this to share this knowledge with other people and to invite them here to experience what I have experienced, that opening up, the feeling of being your most authentic self.
"This has been a transformative experience for me."
Giving Back To My Community
I'm planning to not only provide opportunities for my patients to take Sri Sri Yoga but also for the health care workers. There is a huge problem in health care right now, there is a high rate of burnout and people really need this now. So this is the time for me to take this to my coworkers and say we need to be there for our patients and in order for us to do that we have to take care of ourselves.
"We need to be there for our patients

and in order for us to do that we have to

take care of ourselves."
Life After Yoga Teacher Training
Roople is now back working in ER and sharing the gifts of yoga with her patients and co-workers. In an already exceptionally busy role, Roople has shown us that by using the yogic tools gained on the training program to support her well-being she is able to continue with her profession and share yoga.
We are grateful to Roople for sharing her inspiring story, one that reflects how the integration of East and West can bring about true health within communities.
One question remains. How will you share yoga within your community?
Teach and inspire, or simply deepen your yoga practice.
The Sri Sri School of Yoga Teacher Training Program captures the true essence of yoga through the outer study of the ancient discipline and the inner study of the self. At the same time provides a very practical approach to the physiological and anatomical aspects of teaching asanas.
Join us for an authentic and immersive 3-week 200H Yoga Alliance accredited training with a world-class faculty. Dive deeply into yoga and emerge from this life-changing immersion as a confident, heart-centered yoga teacher with a profound practice to share. Next training June 20 – July 11, 2019 Learn More
---
Interested in learning more about yoga and the programs at the Art of Living Retreat Center? Check out our annual catalog here!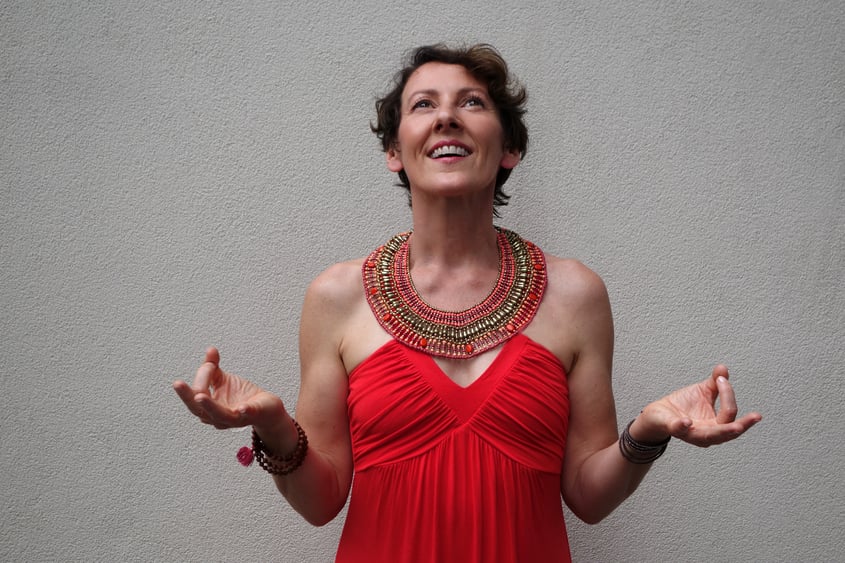 In House: Jurian Hughs on Living Yoga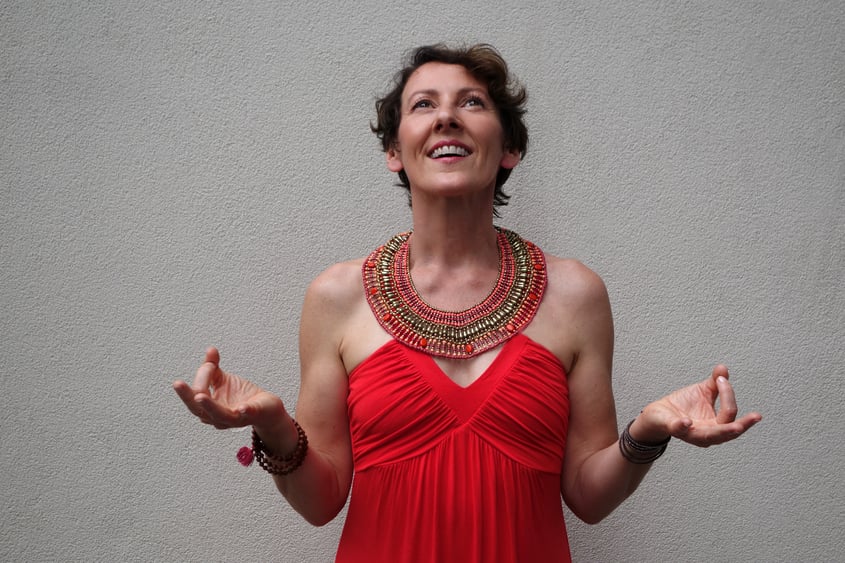 Thirteen years ago, on a July 4th weekend, I was desperate to get out of New York City, where life was stressful and not heading where I wanted it to. I'd spent most of my life up until that time as a theatre actress (Broadway, off-Broadway, regional theatres around the country, and a little film and TV), but that career felt complete, and I'd fallen into producing corporate events, which didn't seem to suit me at all. Despite the fact that I was making more money than I'd ever made in my life, I was irritable, depressed, tired, and lost.
What even happens at a yoga retreat?
The idea of a yoga retreat center was exotic and strange, and it filled me with more than a little angst: "What did one do there? What did one wear? You mean I can show up on my own and not feel like a freak?"
My angst disappeared quickly. I'd chosen to stay in a simple room for two. I'd been paired with a lovely woman whose name I'm sad to say I can't recall now, but whose being I remember well otherwise–how welcoming she was; how we sat on our beds and talked at length like old friends; how she made sharing a small room with a stranger feel like the most normal thing in the world.
Figuring out the dining hall etiquette helped set me at ease as well: Sit down and join others without waiting for an invitation, or simply enjoy eating alone without feeling like an outcast. What a novelty.
More tears, more laughter, more freedom
With my sleeping and eating concerns taken care of, I threw myself into yoga and dance classes, workshops, hikes, massage. I recall crying that weekend. A lot. And I remember what a great relief it was to be in a place where no one seemed to think me odd for that. And so, I let go more. More tears, more laughter, more of myself free to let go of things I didn't even know I was holding onto.
The highlight of that visit was a noon Let Your Yoga Dance® class with LYYD founder Megha Nancy Buttenheim. I didn't know what magic this woman was working, but it made me feel giddy and powerful and childlike and so alive! I couldn't possibly dream then that this woman would become not only a mentor and colleague, but also, finally, a cherished friend and business partner. I had no idea that this 'dance of the chakras' would change my life forever. After that weekend I went home, signed up for the training, somewhere along the way quit my job, and eventually moved to the retreat and never looked back.
Living yoga off the mat
The next couple of years were some of the happiest I've had. As a  Yoga Intern I worked–and laughed a lot!–alongside amazingly creative and talented teachers; generous and courageous souls who taught me so much about passion and service, the yoga of asana, and — more importantly –the yoga of relationship. I was–and still am–so proud to have joined the long lineage of yoga teachers. Observing, learning from, and ultimately teaching beside my mentors was life-changing.
In all of my teachers I saw a dedication to truth, a passion to keep growing, a generosity of spirit that extended to me and to every person that walked in the room, and an intense determination to live yoga off the mat.
The yoga of life
This is the yoga that excites me the most now. Though I still love, teach and practice hatha yoga–asana and pranayama–it's the yoga of life that intrigues me the most now. The yoga that moves off the mat and into the living room, the grocery aisle, behind the wheel of my car. I want the yoga practices of compassion, contentment, truth, surrender to be so ingrained in me that they follow me through every part of my day. I may not do them perfectly–oooo, not by a long shot sometimes!–but I endeavor to
be yoga to the best of my ability at any given moment. I dare say that I like who I am as a human being more because of it. That my livelihood as a teacher of these practices now gives me the opportunity to pass on some of that to someone else is inspiring, sometimes daunting–and never short of amazing.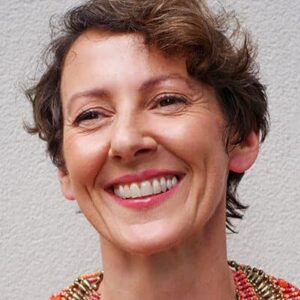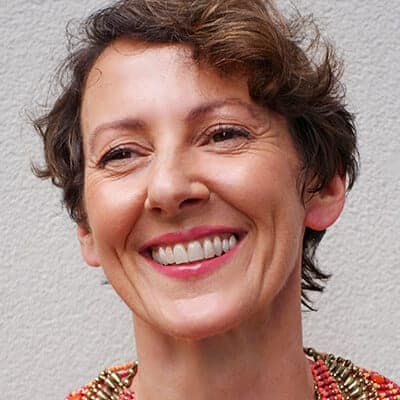 Jurian Hughs, E-RYT 500, MFA, is founder of the Yoga of Voice; co-founder of A Wild Life Sanctuary™; co-creator of The Yoga of Yes; a Let Your Yoga Dance® teacher trainer; voice coach; personal mentor; writer; speaker; and theatre performer known for her passionate, playful, and engaging teaching style. As a senior faculty member of the Kripalu School of Yoga since 2006, Hughes has led thousands of workshops and programs and trained more than 1,000 Kripalu yoga teachers.
For more about Jurian, visit jurianhughes.com. Join Jurian for her ten-day Let Your Yoga Dance® Teacher Training at the Art of Living Retreat Center from September 22 – October 2, 2018.
---
Interested in learning more about Ayurveda and the programs at the Art of Living Retreat Center? Check out our annual catalog here!