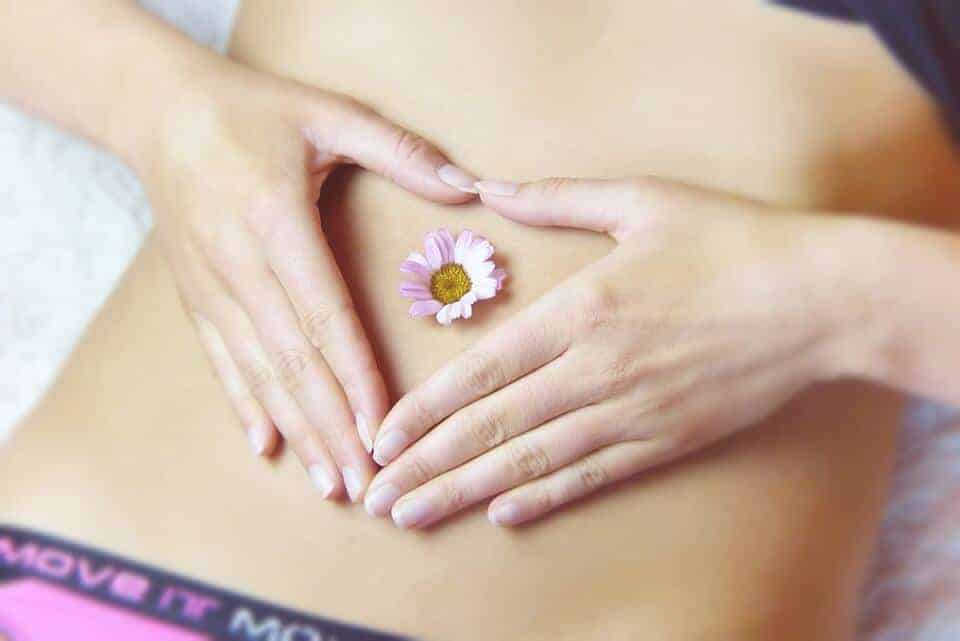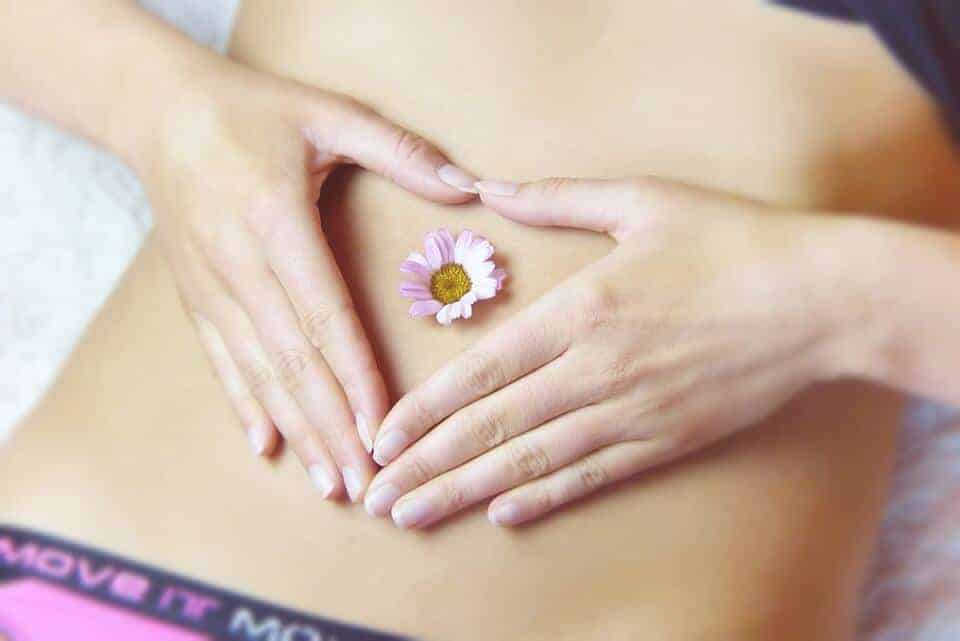 Our belly, my belly, your belly, women's bellies, men's bellies "should" be flat, flat, flat. I have met very few people that are not on a quest for a flatter abdomen. I, too, have striven for this perfection as the message I heard growing up from my misguided but well-intentioned mom was "you can never be too thin (or too blonde)". I wonder, though, if in our quest for perfection we are sacrificing our wellbeing.
A strong core and firm abdominal muscles do indeed help stabilize our low back and lumbar spine. We do need strength in our body, and in particular in our abdomen, to hold ourselves upright and to move through our day with integrity.
The beauty of a Buddha belly
A strong belly does not necessarily equal a flat as a board, six pack belly. In the practice of Chinese Medicine, a healthy belly is one that actually has some softness that resembles a slightly rounded "Buddha belly". The softness indicates that tension is not being stored in the abdomen and that the breath is freely moving through the belly, diaphragm and chest. I've noticed that when I feel most relaxed my breath moves and when I feel stressed my breath hangs out in my chest and is quite shallow. I could go on and on about body image and societal pressure to be thin, but today I want to offer a few tools to simply help us get to know our belly and possibly even love our belly AND let you know that a soft, slightly rounded belly is normal, healthy, and dare I say even beautiful.
Ways to love your belly
Abdominal massage is a great way to love your belly and has the added benefit to help with constipation. Rub your hands together to warm them before placing them at 12 o'clock above your belly button. Allow your fingers to sink into your belly but not too much that you feel pain. Move your hands around your belly button in a clockwise motion. You can use some coconut oil or sesame oil to help your hands move smoothly around your belly.
Sit or lie down and place your hands gently on top of your belly. See if you can bring your breath all the way to your belly enough so that you can visibly see the rise and fall of your hands.
Find movement that makes you feel great and beautiful. One of my favorite things is to put on music, turn up the volume and simply move and dance with no particular purpose and with no one watching. It helps me to feel free and connected to my body and my belly.
Practice speaking kindly to yourself. Write yourself a love note. Be kind to yourself.
Wendy Swanson, L.Ac, E-RYT 200, is a healer, transformational leader, yoga teacher and licensed acupuncturist. Wendy has been leading groups for over 15 years both domestically and internationally. She is an open hearted yoga instructor who is currently studying at Kripalu to obtain her 500 hour yoga certification. As a licensed acupuncturist for over ten years, Wendy's strives to help people live a life filled with greater ease, joy, well-being and balance. Wendy owns Be Yoga & Wellness in Charlotte, NC.
Join Wendy at the Art of Living Retreat Center for The Art of Being You from June 15-17, the Joyful Yoga Conference from August 10-12, and Celebrate Being through Yoga from September 27-30.
---
Interested in learning more about Ayurveda and the programs at the Art of Living Retreat Center? Check out our annual catalog here!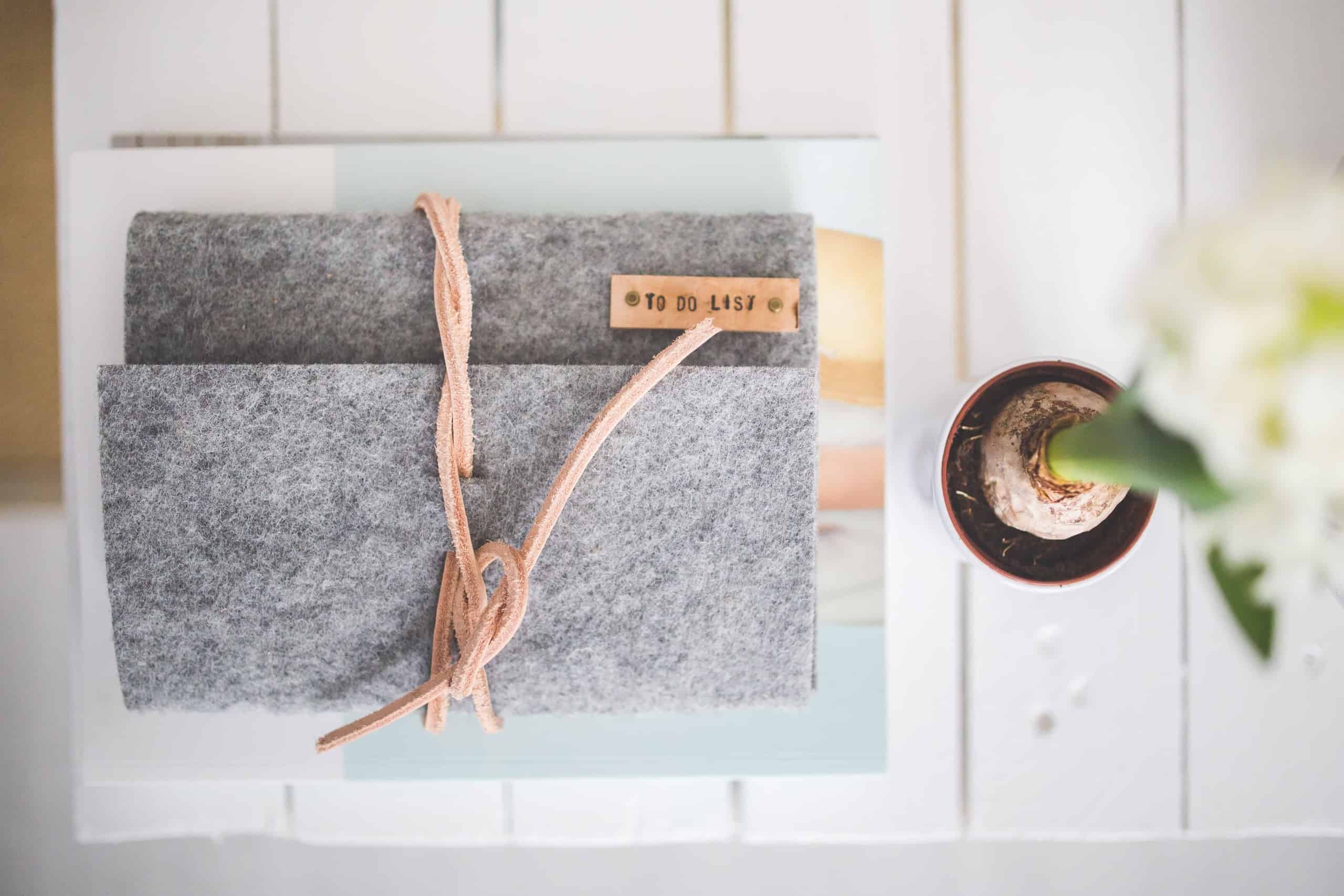 Exploring Wisdom: Loving Yourself by Getting Organized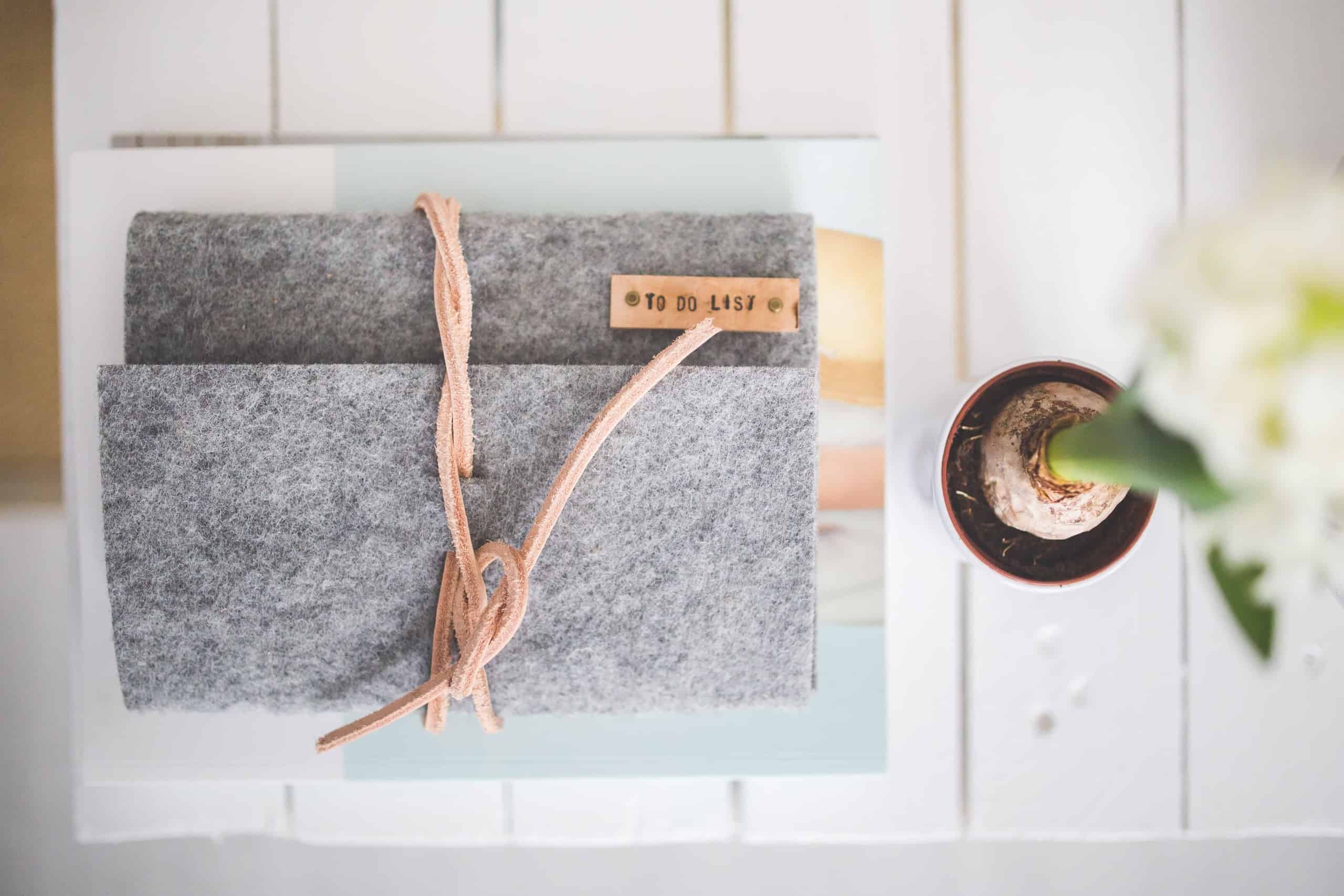 "Only put off until tomorrow what you are willing to die having left undone" – Pablo Picasso
Do you struggle with:
Procrastination
Clutter
Overwhelm
Disorganization
Being late
Guilt over not getting things done or not following through with commitments
Anxiety over things like taxes and bills being late
While some personality types have an easier time being organized than others, everyone has the capacity to learn to be organized and get important things done.
Why, then, do so many people have a problem with it?
It has to do with your intent.
Which part of you is in charge of time and organization?
Do you have a part of you that tells you what you HAVE to get done, and another part of you that goes into resistance? If you identify with this, then the part of you in charge of your time and organization is your wounded self, and your intent is to control and avoid being controlled.
One part of your wounded self tells you what you have to do – likely in a judgmental, harsh, critical, parental voice (does this sound like your mother or father or another caregiver?), while another, perhaps younger aspect of your wounded self goes into resistance to being controlled. An inner power struggle ensues, essentially immobilizing you. The critical voice might get more critical and the resistant aspect, who is determined not to be controlled – even if it's by yourself and even if what the critical part says to do is in your highest good – digs in his or her heels.
As long as your intent is to control and not be controlled, you will be stuck in the resistance of your wounded self.
Shifting your intent
Our intent is the essence of our free will. At any given moment you can choose the intent to control and not be controlled – stuck in the inner power struggle – or you can change your mind and decide that loving yourself and learning about what is loving to you and others is your primary intent. And that determines everything, because all your behavior follows from your intent.
When you shift from the intent to control and resist being controlled, into the intent to learn about loving yourself, and you open to learning with your higher self about what actions are in your highest good, then your loving adult is in charge rather than your wounded self.
The loving adult doesn't procrastinate, doesn't clutter, is organized, is on time, keeps commitments and gets done what needs to be done. When we are operating as a spiritually connected loving adult, it's easy to be organized. It's not about exerting will power – it's about allowing Spirit to flow through us, giving us the guidance and energy to take loving care of ourselves.
Putting your loving adult in charge relieves stress
Just as actual children feel safe when their parents are reliable and do what they say they will do, our inner child feels safe when we do what we commit to doing for ourselves and for others. If you say you will be on time but you are late, your inner child feels anxious and unsafe. If you say you will get your taxes done on time and you don't, your inner child feels stressed. If you say you will get up early and exercise and you don't, your inner child may feel depressed.
Inner peace and a sense of safety come from operating as a trustworthy, organized and reliable loving adult. When loving yourself is more important to you then trying to have control over getting yourself to do things 'right' and then going into resistance to being controlled, you will start to feel much more inner peace and safety.
Since you are in charge of your intent, you can make this shift any time you want!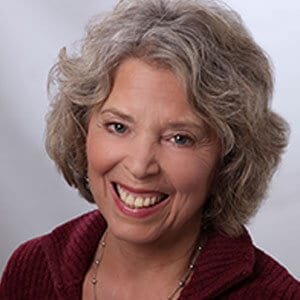 Dr. Margaret Paul is a bestselling author and co-creator of the powerful Inner Bonding® self-healing process, and the related SelfQuest® self-healing online program – recommended by actress Lindsay Wagner and singer Alanis Morissette. She has appeared on numerous radio and television shows, including Oprah. Margaret holds a PhD in psychology, is a relationship expert, public speaker, consultant and artist. She has successfully worked with thousands and taught classes and seminars for over 50 years.
Join Margaret at the Art of Living Retreat Center from May 18th to 20th to heal the cycle of shame and self-abandonment, learn to love yourself, and move into a healthy pattern of decision making at her retreat, Inner Bonding.
This article is reposted from margaretpaul.com with permission from the author.
---
Interested in learning more about Ayurveda and the programs at the Art of Living Retreat Center? Check out our annual catalog here!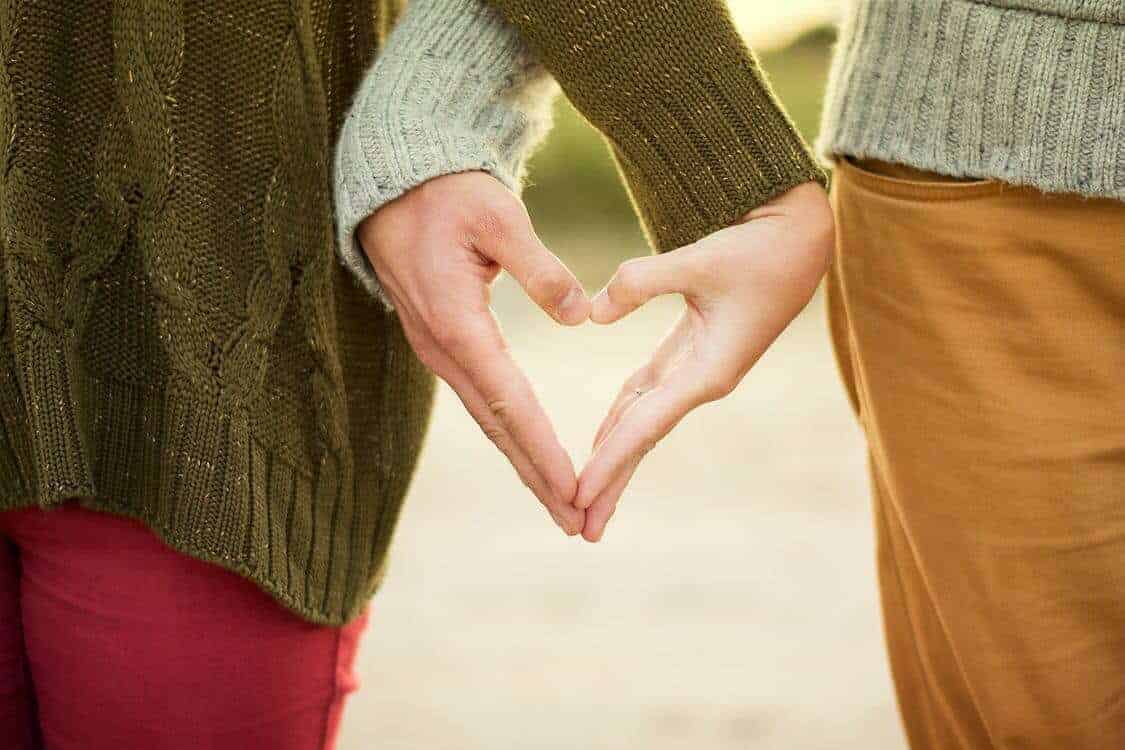 Articles We Love: A Love-Filled February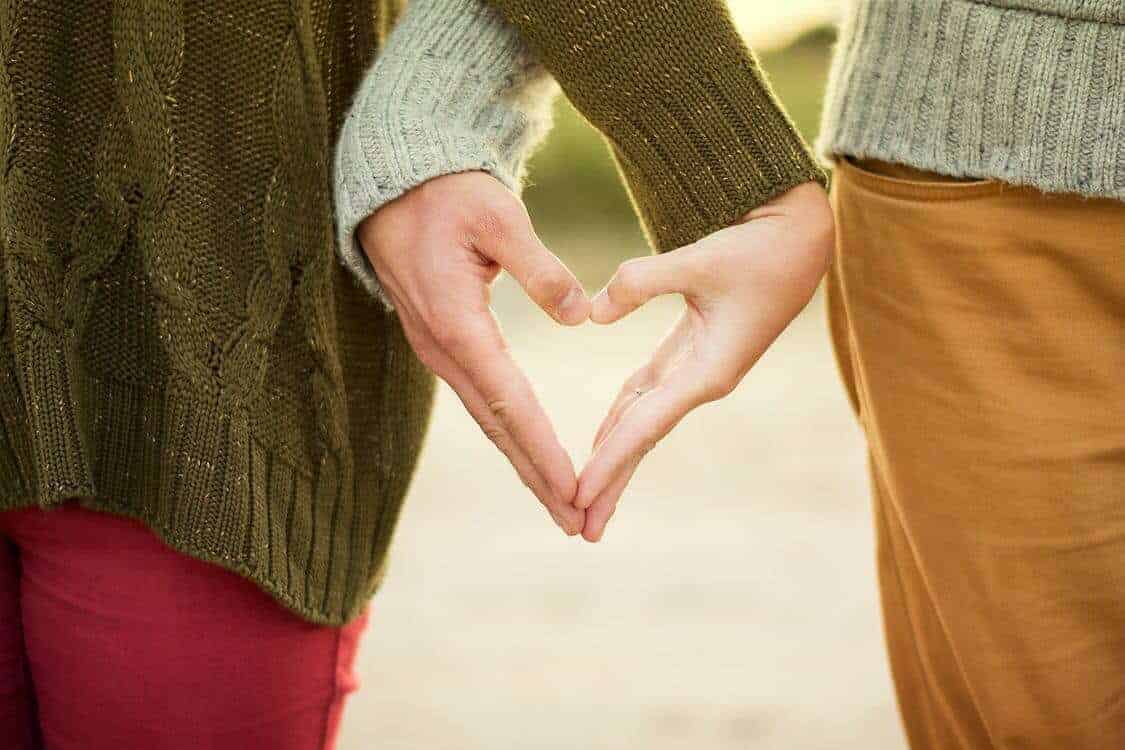 Ah, love. It's one of the most powerful forces in the world, and something we all crave at a cellular level. Connecting with others and feeling loved and cherished nourishes our soul and gives us purpose. But love is so much more than something that you receive from others. It's something that you can actively put into the world, and something that you can use to heal and grow within yourself.
As much as we adore love in all forms, we think that self-love is perhaps one of the most important and revolutionary practices you can cultivate. Which is why our favourite articles this month focus on how to make the choice to love yourself.
Kelly Douglas for Thought Catalog
Kelly Douglas shares her thoughts on learning to loving herself, and how this journey has transformed her life from a painful existence full of self-deception to one that is brimming with light.
"Amid the thick fog of my self-deception, I could vaguely make out a glimmer of the truth. I chased that spark of unconditional self-love with a sense of reckless abandon, steadfastly determined to capture it and forever hold it close. The light slowly grew more powerful, stripping my soul of self-imposed deception and filling my heart with truth. As I basked in the warmth of self-love, I resolved to never again habitually deprive myself of the love I deserve. At long last, I discovered I am always enough, despite the feverishly conniving taunts of my mind attempting to convince me otherwise."
Samantha Lahonen for Sivana East
Yoga isn't just a physical practice, but a mental and emotional one as well. Samantha Lahonen guides us through four transformative yoga poses that foster self-love.
"Sometimes, it doesn't feel so easy to love yourself, yet having a negative self-image sets you up for illnesses such as anxiety and depression. You may notice that you put the needs of others before yourself; as the "people pleaser," you often compare yourself to others, or you avoid certain situations or opportunities for fear of failure. This is where yoga comes in. Yoga puts you in a state of meditation, helping you to let go of the thoughts that whisper you are not good enough and keep you in a state of low self-esteem. Yoga replaces them with positive thoughts such as the feelings of strength, stability, and energy that come with practicing yoga."
Kelly Ann Matuskiewicz for Absolute Awareness
Kelly Ann Matuskiewicz shares her thoughts on self-love as a spiritual practice, and how she incorporated self-love techniques into her own life to bring forth a more meaningful, fulfilling way of existing in the world.
"When I started to practice radical self love, my entire life experience shifted to more positive interactions and outcomes. I felt more confident, self assured, I trusted myself. Who and what I attracted into my life felt better and I was more in the flow. Unfortunately, not many of us know how to truly love ourselves. This is a key piece preventing us from manifesting our dreams and creating the lives we desire."
---
Interested in learning more about Ayurveda and the programs at the Art of Living Retreat Center? Check out our annual catalog here!