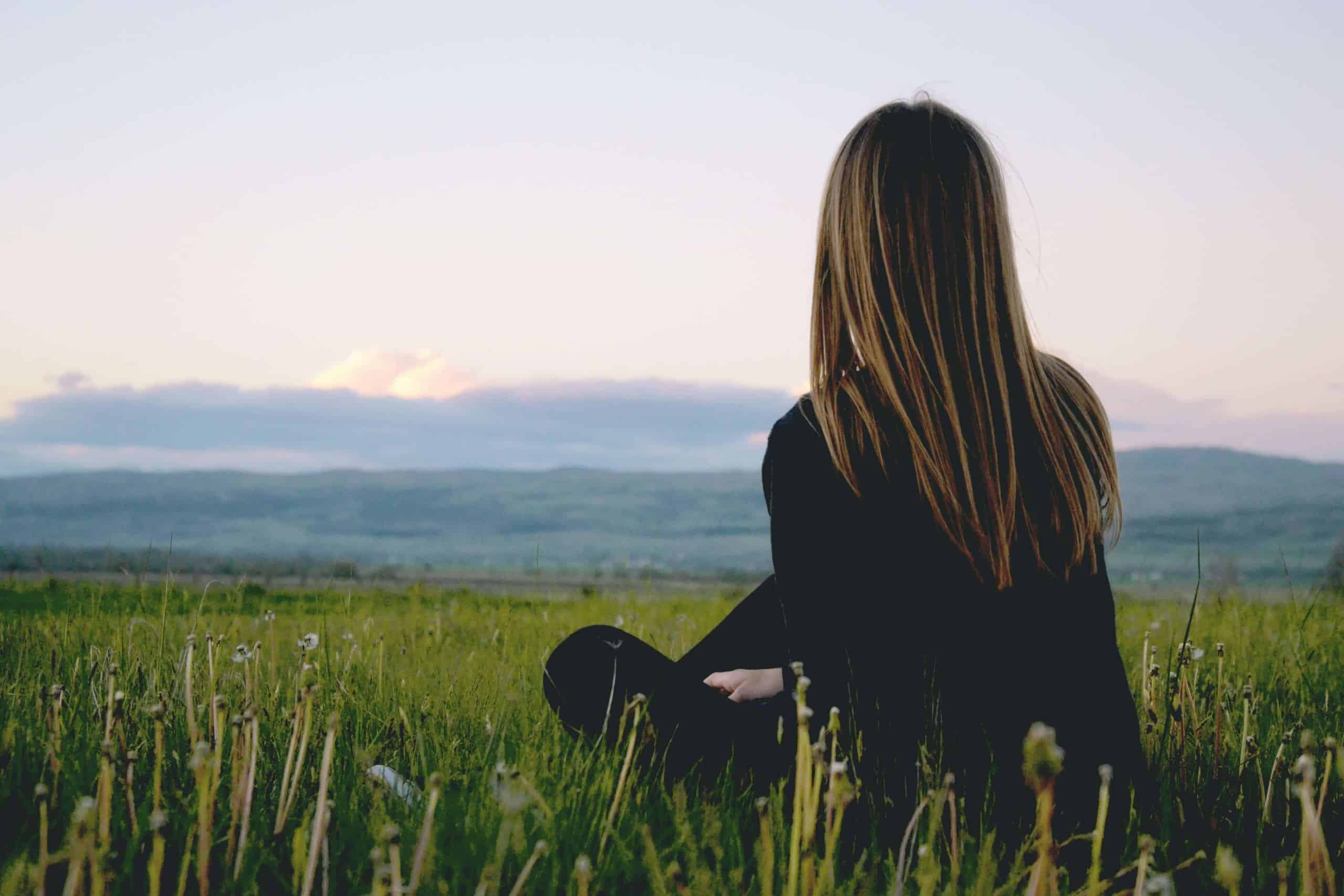 Exploring Wisdom: Are You Committing Violence?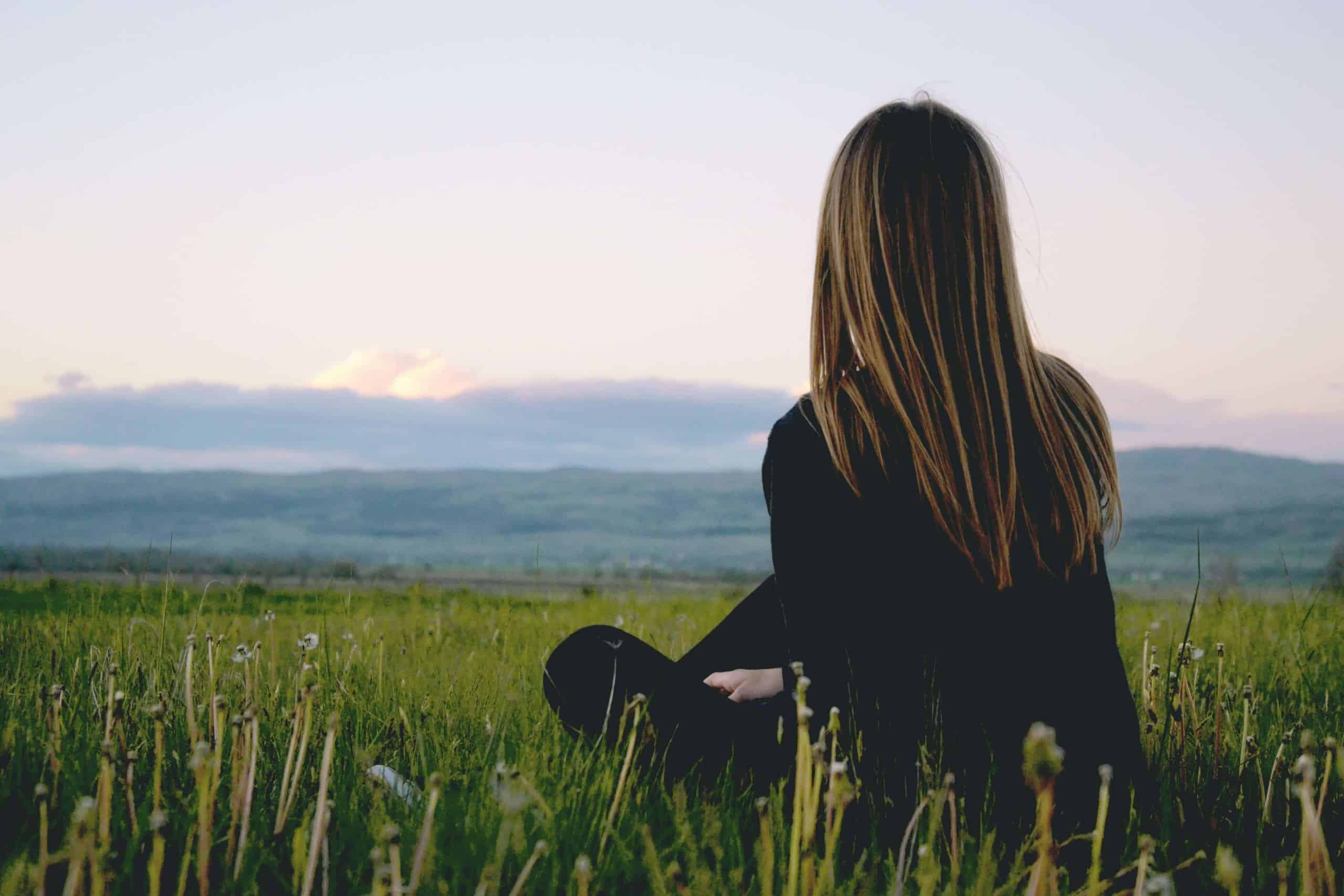 I have recently become aware that I have been committing violence. Yes, me. Violence.
But wait a minute…I am the most un-violent person I know. I love peace. I am a meditation teacher. I TEACH peace. Power to the peaceful! It wasn't until I read the words of Thomas Merton that I realized the truth:
"There is a pervasive form of contemporary violence to which the idealist most easily succumbs: activism and overwork. The rush and pressure of modern life are a form, perhaps the most common form, of its innate violence. To allow one's self to be carried away by a multitude of conflicting concerns, to surrender to too many demands, to commit one's self to too many projects, to want to help everyone in everything, is to succumb to violence. The frenzy of our activism neutralizes our work for peace. It destroys our own inner capacity for peace. It destroys the fruitfulness of our own work, because it kills the root of inner wisdom which makes work fruitful."
Busted.
How about you?
Life is perfect… or is it?
I'm one of those people who fails to recognize my own stress. Life is perfect, life is good. I have no complaints. It's only in retrospect that I realize that, yes, maybe I have been stressed and too busy. Maybe there is a reason that I haven't been sleeping, that I'm tired a lot and that I can't seem to shake that extra twenty pounds I'm carrying around. And maybe that reason is that I'm stressed. Hmmm. Maybe.
The violence we commit against ourselves
Recently I got sick. A virus. Knocked me on my butt for ten days. I never get sick. But boy, I was sick. For over a week I couldn't do anything but sleep. And the world didn't come to an end. The contrast to my normal life of busyness was eye opening. For the past several years, I have worked full time, started a new part-time business, volunteered for a non-profit that I'm terribly passionate about, checked off several projects on an unending list of projects on my fixer-upper 100-year old house, taken care of two wonderful furry family members who depend on me for their happiness, tried to spend some time with family and friends, created a new website, worked on a teaching certification…and on and on and on, while trying to finally clean that area between the stove and the cabinet and get some laundry done.
I'm not feeling sorry for myself. I can't begin to imagine how those of you who add to that typical list by taking care of children or aging parents, or working three jobs do it. My point here is that too many of us are too busy. And we are creating violence. Serious violence towards ourselves. I hear it from my massage therapy clients daily. Overworked. No time for play. Too many responsibilities. No time for me. What are we doing all this for anyway?
But what if we find a way to take a break?
Learning to create peace
The world went on, as it does, while I was sick. Thank you, virus, for teaching me that I can…and need to…let go of a few things in order to create some time for just "being". A capable, wonderful person can blossom by taking my place on my non-profit board for a while. I can teach one meditation class a week instead of filling my schedule with workshops and retreats on top of running a full-time massage therapy business. I can say "no, thanks" when I would rather stay home than go out with friends. They're learning to understand my need for solitude.
Creating some "time" in my life is taking care of me. It is creating peace. Waking up without an agenda on my day off is a heavenly thing that I didn't have for many years. Letting go is creating space. Space for more being. Space for reflection and awareness. Space for noticing the beauty of my blooming garden. For being present. For creating more peace.
Violence is not just an outward creation
As my fantasy boyfriend, Henry David Thoreau, said about just sitting in his doorway from sunrise til noon, rapt in a reverie…"I grew in those seasons, like corn in the night; and they were far better than any work of the hands would have been. They were not time subtracted from my life, but so much over and above my usual allowance". Hank gets me. We would have been great together.
So what I know is this. When we create our own peace, we contribute to a peaceful world. We don't do this by creating violence of ANY kind. Violence is not just an outward creation. We often and ever so subtly commit violence towards our self. Peace comes from awareness. And awareness feels a lot like stillness. I'll be having more of that.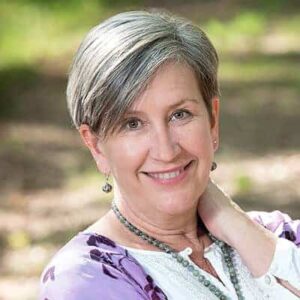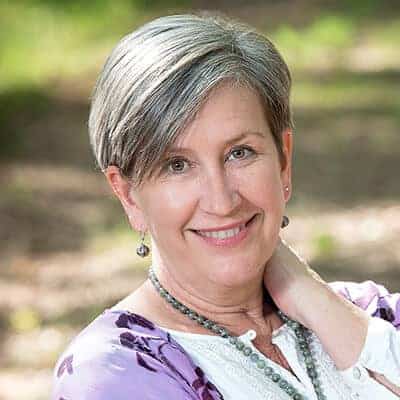 Denise Lyon is a mind and body healer, a soul-centered seeker, and believes that to create a peaceful and happy world, we start with creating our own peace and happiness. Denise is a dedicated meditator, a Certified Meditation & Mindfulness Instructor and a graduate of McLean Meditation Institute in Sedona, AZ. Her heart's desire is to provide a path anchored in ancient wisdom and modern neuroscience to help guide us to that place of living together in peace and possibility.
Are you new to meditation? Join Denise for her introductory Meditation and Mindfulness retreat at the Art of Living Retreat Center from August 24th to August 26th.
This article first appeared on Elephant Journal, and is reposted with permission from the author.
---
Interested in learning more about Ayurveda and the programs at the Art of Living Retreat Center? Check out our annual catalog here!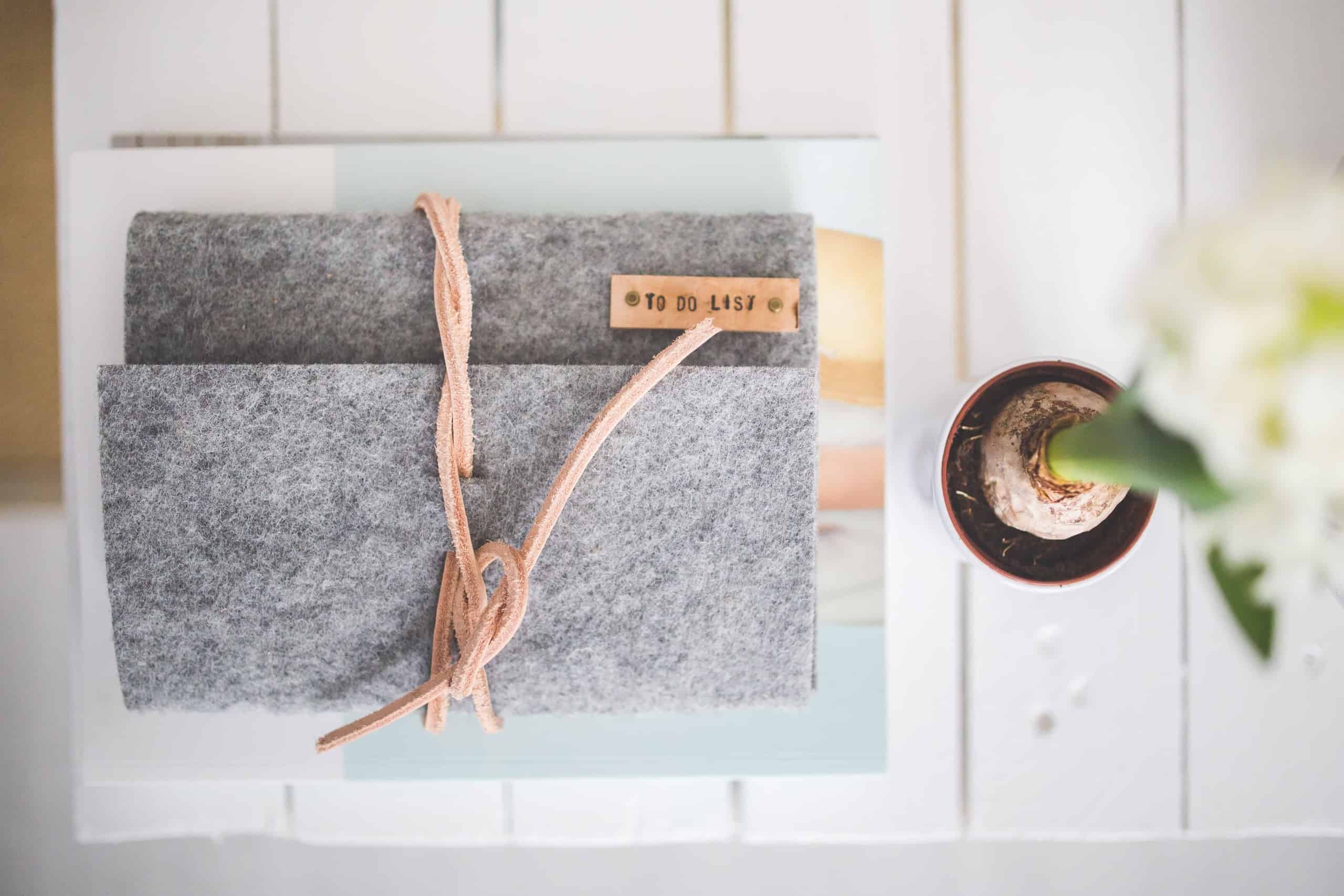 Exploring Wisdom: Loving Yourself by Getting Organized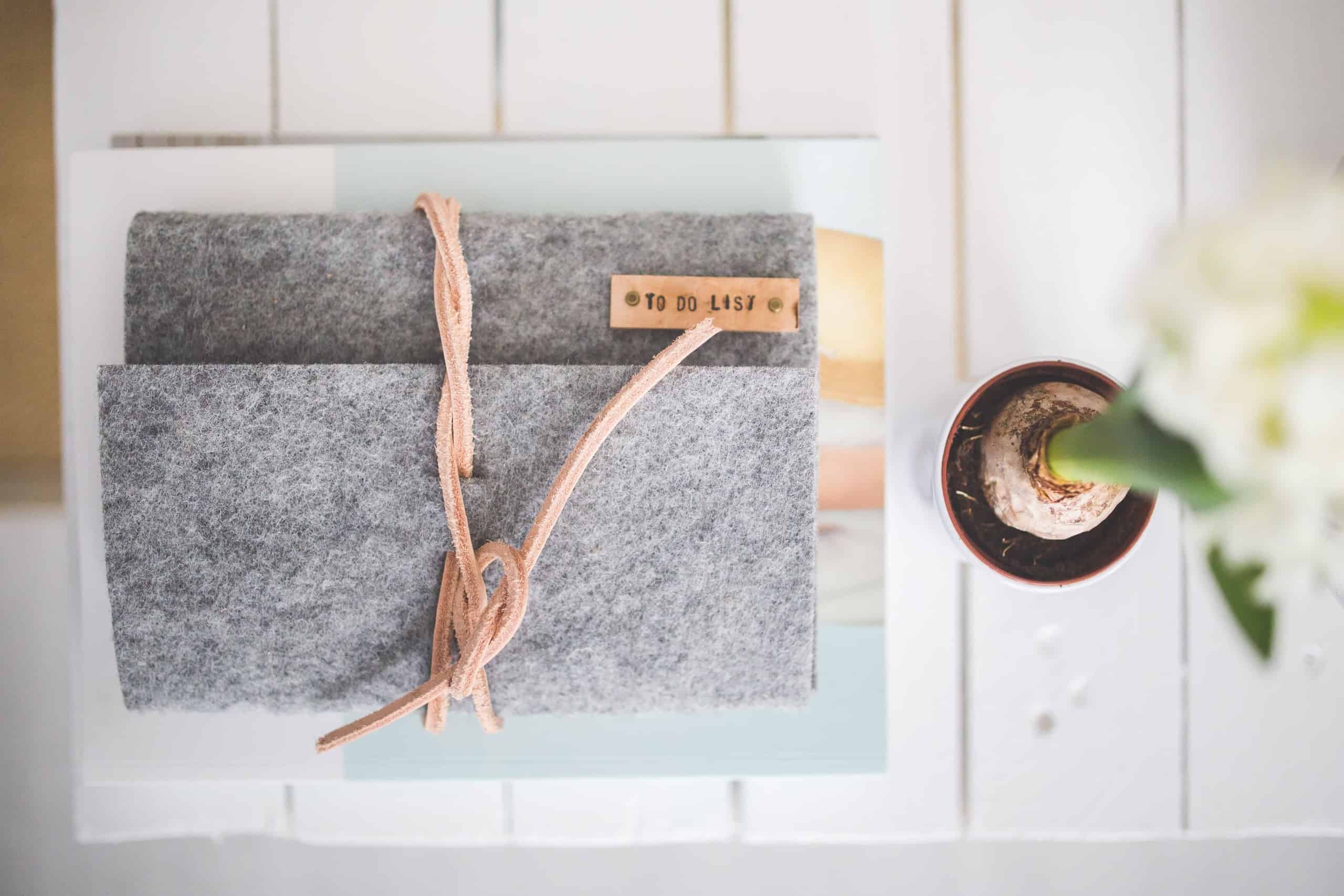 "Only put off until tomorrow what you are willing to die having left undone" – Pablo Picasso
Do you struggle with:
Procrastination
Clutter
Overwhelm
Disorganization
Being late
Guilt over not getting things done or not following through with commitments
Anxiety over things like taxes and bills being late
While some personality types have an easier time being organized than others, everyone has the capacity to learn to be organized and get important things done.
Why, then, do so many people have a problem with it?
It has to do with your intent.
Which part of you is in charge of time and organization?
Do you have a part of you that tells you what you HAVE to get done, and another part of you that goes into resistance? If you identify with this, then the part of you in charge of your time and organization is your wounded self, and your intent is to control and avoid being controlled.
One part of your wounded self tells you what you have to do – likely in a judgmental, harsh, critical, parental voice (does this sound like your mother or father or another caregiver?), while another, perhaps younger aspect of your wounded self goes into resistance to being controlled. An inner power struggle ensues, essentially immobilizing you. The critical voice might get more critical and the resistant aspect, who is determined not to be controlled – even if it's by yourself and even if what the critical part says to do is in your highest good – digs in his or her heels.
As long as your intent is to control and not be controlled, you will be stuck in the resistance of your wounded self.
Shifting your intent
Our intent is the essence of our free will. At any given moment you can choose the intent to control and not be controlled – stuck in the inner power struggle – or you can change your mind and decide that loving yourself and learning about what is loving to you and others is your primary intent. And that determines everything, because all your behavior follows from your intent.
When you shift from the intent to control and resist being controlled, into the intent to learn about loving yourself, and you open to learning with your higher self about what actions are in your highest good, then your loving adult is in charge rather than your wounded self.
The loving adult doesn't procrastinate, doesn't clutter, is organized, is on time, keeps commitments and gets done what needs to be done. When we are operating as a spiritually connected loving adult, it's easy to be organized. It's not about exerting will power – it's about allowing Spirit to flow through us, giving us the guidance and energy to take loving care of ourselves.
Putting your loving adult in charge relieves stress
Just as actual children feel safe when their parents are reliable and do what they say they will do, our inner child feels safe when we do what we commit to doing for ourselves and for others. If you say you will be on time but you are late, your inner child feels anxious and unsafe. If you say you will get your taxes done on time and you don't, your inner child feels stressed. If you say you will get up early and exercise and you don't, your inner child may feel depressed.
Inner peace and a sense of safety come from operating as a trustworthy, organized and reliable loving adult. When loving yourself is more important to you then trying to have control over getting yourself to do things 'right' and then going into resistance to being controlled, you will start to feel much more inner peace and safety.
Since you are in charge of your intent, you can make this shift any time you want!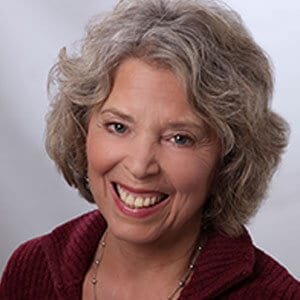 Dr. Margaret Paul is a bestselling author and co-creator of the powerful Inner Bonding® self-healing process, and the related SelfQuest® self-healing online program – recommended by actress Lindsay Wagner and singer Alanis Morissette. She has appeared on numerous radio and television shows, including Oprah. Margaret holds a PhD in psychology, is a relationship expert, public speaker, consultant and artist. She has successfully worked with thousands and taught classes and seminars for over 50 years.
Join Margaret at the Art of Living Retreat Center from May 18th to 20th to heal the cycle of shame and self-abandonment, learn to love yourself, and move into a healthy pattern of decision making at her retreat, Inner Bonding.
This article is reposted from margaretpaul.com with permission from the author.
---
Interested in learning more about Ayurveda and the programs at the Art of Living Retreat Center? Check out our annual catalog here!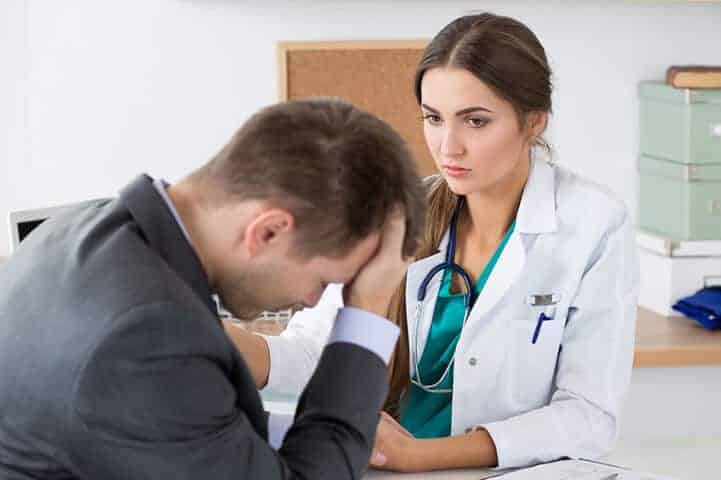 Living Well: Decreasing Physician Burnout for a More Fulfilling Practice and Life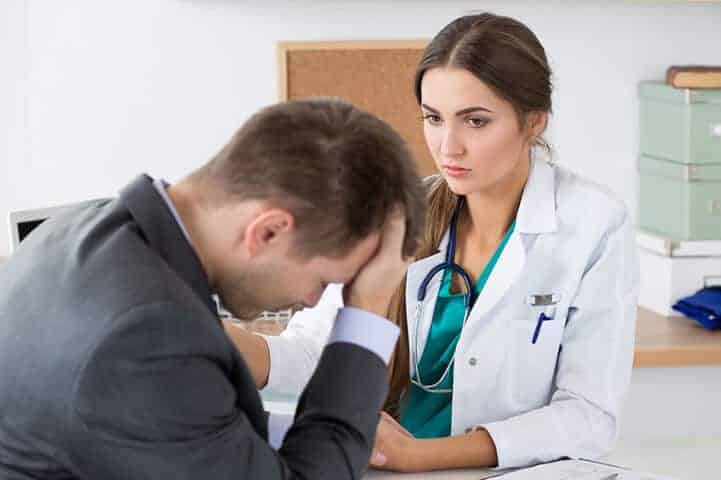 Physicians working in the current healthcare environment are under an enormous amount of pressure and stress, and as a result, a condition commonly referred to as 'physician burnout' is becoming an ongoing concern in the medical field. Trying to manage the stress of patient cases and administrative tasks, on top of balancing the challenges of everyday life, are among the reasons why physicians are feeling the pressure.
According to the American Foundation for Suicide Prevention, 300-400 physicians die by suicide annually. That's almost a doctor a day. As mentioned in the April 2016 issue of U.S. News & World Report, physicians have higher rates of depression, divorce, and substance addiction than the general population, and 50-70% of doctors suffer from 'burnout syndrome'. A growing body of research shows that physician burnout and depression are linked to medical errors and to the kind of depersonalized care that is often both less effective and less palatable.
When the praise turns into stress
Health care professionals are inspired to serve their patients and profession. But in the process of caring for their patient's needs, the care provider is subject to many stressors, and often neglects their own health. While putting their needs last may seem heroic and praiseworthy, this can compromise clinicians' personal well-being, and may lead to:
Burnout
Emotional exhaustion
Moral distress
Compassion fatigue
Poor clinical decisions
Medical errors
Depersonalization
Loss of sense of self and purpose
Lack of a sense of personal achievement
Depression
Suicidal tendencies
Health and happiness start with you
By sacrificing their own well-being, health care providers are adversely compromising the quality of care they provide to their patients. As a doctor, you must remember that before you can take care of others, you must take care of yourself first.
Dr Susmitha Jasty, a practicing gastroenterologist in Brooklyn, New York, says, "One cannot serve from empty vessel. Historically, physicians are caregivers, but we don't always take good care of ourselves. When we invest in self-care, we typically become better role models for our patients and our families and experience less stress and burnout. When we overlook these priorities, we might become wealthier, but may do so at the cost of our health and happiness."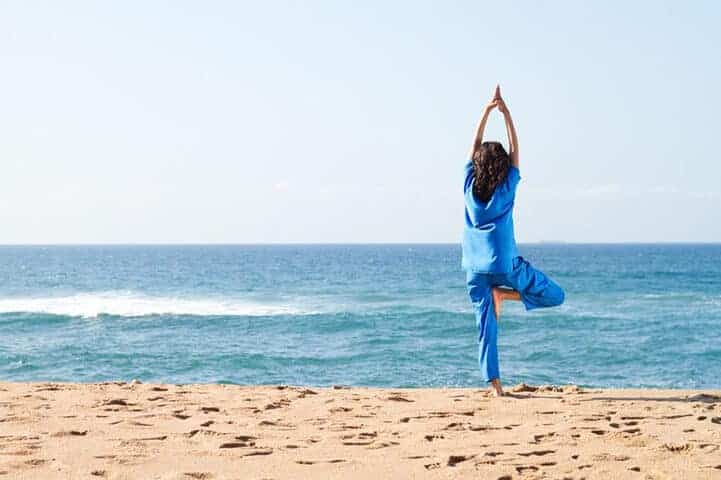 An interesting read in The Wall Street Journal mentions, "There's a strong link between what doctors do themselves and what they tell their patients to do," says Erica Frank, a professor of public health at the University of British Columbia who was the principal investigator on the Women Physician's Health Study (WPHS) which surveyed the health practices of 4,500 women doctors in the 1990s, and has studied U.S. medical students and Canadian doctors as well. "If we pay more attention to physicians' health, we'll have a patient population that is healthier."
Another interesting article in New York Times points out, "It has been shown in some studies that if the physician is exercising, if the physician are taking care of themselves, eating well, sleeping better, they have patients who have better clinical outcomes," said Dr. Hilary McClafferty, a pediatrician who is an associate professor in the department of medicine at the University of Arizona College of Medicine in Tucson.
In order to be truly effective in their work, physicians need to balance the demands of their work with self-care. This involves taking time off for introspection and self-care to replenish their personal reserve of adequate mental, emotional, and physical energy to stay clinically competent and present.
Caring for oneself to care for others: physicians and their self care
The famous Wellness Wheel refers to 6 types of wellness – physical, intellectual, emotional, spiritual, social and occupational – and allows individuals to reflect on current life balance and self-care. Improving physicians' wellness and implementing self-care strategies is a multifactorial process and includes attention to all these 6 types. Personal self-care refers to strategies for individual physicians to take better care of themselves.
According to a research study, strategies for personal self-care include prioritizing close relationships such as those with family; maintaining a healthy lifestyle by ensuring adequate sleep, regular exercise, and time for vacations; fostering recreational activities and hobbies; practicing yoga, deep breathing techniques, mindfulness, and meditation, as well as pursuing spiritual development.
Meditation over medication
According to the American Medical Association, burnout and ignoring the source of problems is not the way to wellness. Meditation can help to protect the mind, which can help healers to heal while they maintain personal well-being.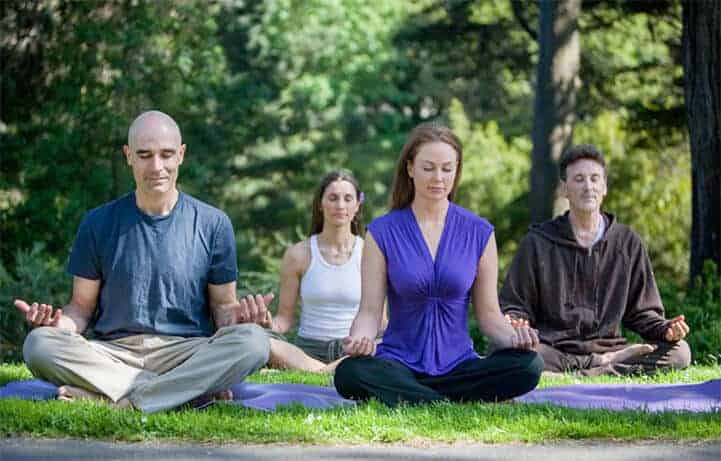 According to Psychology Today, 6.3 million Americans, or roughly 1 in 30 Americans, are being referred by doctors to practice activities like meditation. The high number of referrals shows that doctors are recognizing the benefits of meditation and yoga. A Harvard study shows that mind-body practices like yoga and meditation have been shown to reduce your body's stress response, and to have many health benefits, including improving heart health and helping relieve depression and anxiety.
The Living Well: Intensive Retreat for MDs and HCPs
The Art of Living Foundation, a global pioneer in yoga and meditation for more than 35 years, offers the
"Living Well: Intensive Retreat for MDs and HCPs" program for busy medical doctors, nurses and other healthcare professionals seeking to build a proficient practice for self-care to enrich their quality of life and patient care. The tools and techniques taught in this retreat have been well researched and backed by many scientific studies at different universities world wide.
This retreat provides the health care provider an opportunity to learn yoga and meditation-based, simple hands-on self-care practices that
Reduce stress, exhaustion and compassion fatigue
Enchance physical, mental, spiritual and social well-being
Enrich quality of life
Improve ability for intuitive diagnosis, focus, concentration
Help to navigate the challenges of personal as well as professional life with more tranquility and dynamism resulting in improved performance
The retreat also provides physicians and allied health professionals with an update on the latest research in yoga, breathing practices, and meditation, as well as their therapeutic applications, including benefits and risks.
Earn CME/CNE credits while you learn
Recognizing the importance and essentiality of self-care for physicians, the NYU Post-Graduate Medical School designates this program 10-30 CME credits. By attending this program HCP not only learn excellent self-care tools, but also earns 10-30 CME / CNE credits as provided by NYU Post-Graduate Medical School.
This course, which is designed for physicians, medical students, residents, fellows, osteopath practitioners, nurses, nurse practitioners, allied HCPs and complementary and alternative medical practitioners, is offered in various locations in the USA throughout the year by the Art of Living Foundation.
— Dr. Bharti Verma, M.D.
This article first appeared on artofliving.org
---
Interested in learning more about Ayurveda and the programs at the Art of Living Retreat Center? Check out our annual catalog here!