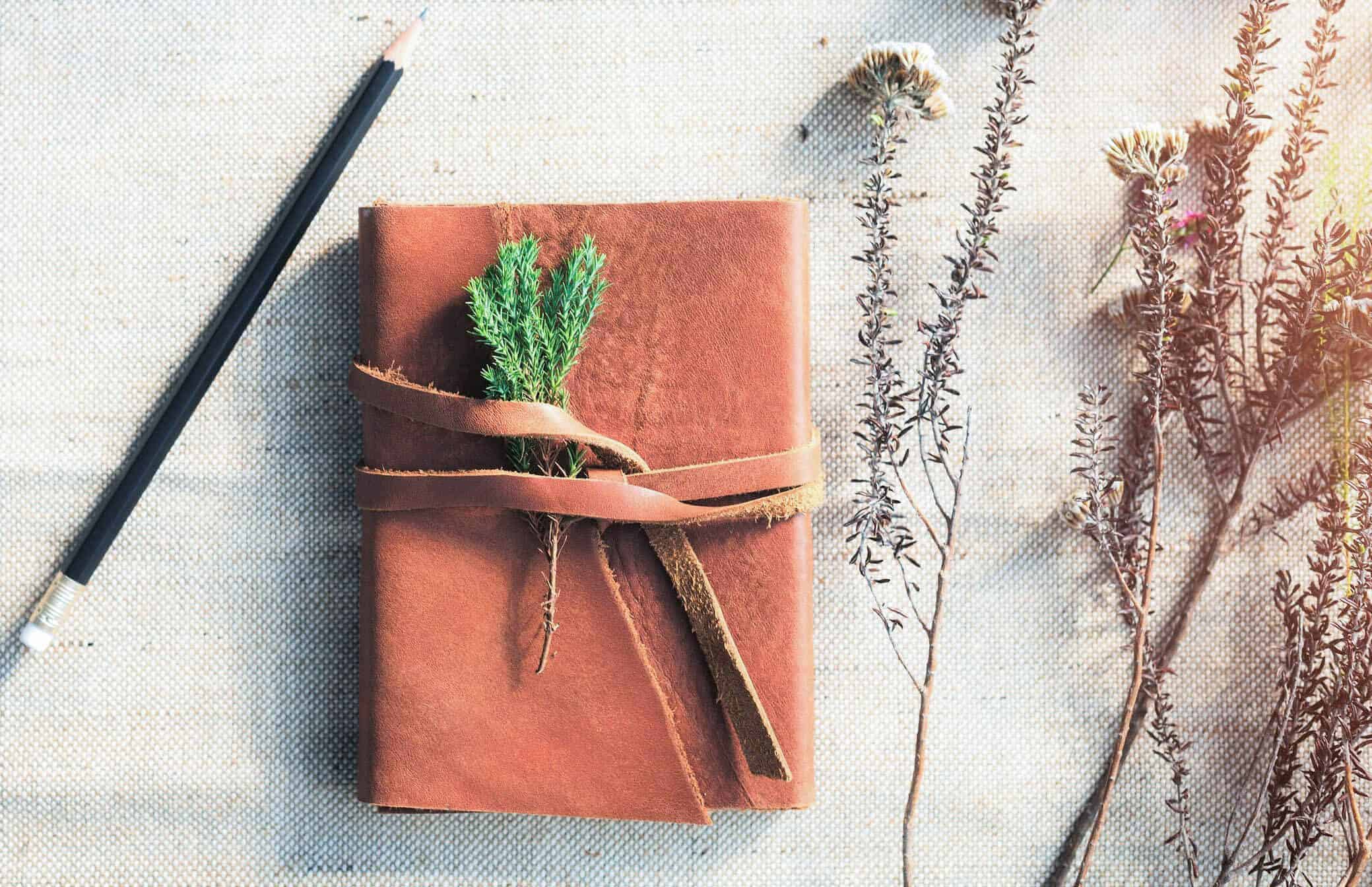 In House: Why Should I Go on a Retreat?

Reconnect to the deepest part of you at a meditation retreat
Being on a meditation retreat for a day or a week can be a unique opportunity to unplug, spend time exploring your own inner world, and to find more appreciation for your life.
A meditation retreat can be a reset button and can even create a new normal: one where you are more present to what matters to you, responsive rather than reactive, and have a deep inner peace.
Some of our meditation and mindfulness retreats focus on cultivating creativity, others give you the opportunity to dive deep into your meditation practice, and there are those that offer the opportunity to explore and heal a particular emotional issue.
Techniques, not traditions
All of the retreats that Sarah McLean facilitates are secular in nature, yet are deeply spiritual. She says she teaches techniques, not traditions.
Sarah creates a safe and open atmosphere designed to encourage participants to find out who they are, what they really want, and be more intimate with their lives. Each retreat includes instruction in meditation and mindfulness, deep meditation practices, interactive exercises, mindfulness experiences, time in nature, and some offer an opportunity to explore gentle yoga.
Meditation is an undeniably powerful practice to create more balance in the body, spaciousness in the mind, and a new appreciation for everything and everyone in your life.
Each retreat is designed to create a touchstone of feeling whole and good—and a new perspective. It's a meditation vacation!
A sustainable practice of meditation
In a meditation retreat with Sarah McLean, you'll discover the secrets to how and why meditation works, and whether you are new at it or are a seasoned meditator, you'll learn a sustainable practice of meditation.
When you return home you can bring the practices with you, so you can create a mini-retreat every single day. You also might notice that you are experiencing some subtle changes. Perhaps you order something different on a menu, or have more patience with your children, or you are less concerned about what people think.
You might sleep better, feel more balanced and energized, or find more creativity or confidence. With a continued meditation practice, more profound changes might follow as you explore your relationship to your job, or where you live, or you find a renewed purpose or passion in life.
The Power of Attention
Join Sarah McLean for her upcoming retreat at the Art of Living Retreat Center, The Power of Attention, from May 10th to May 13th. The Power of Attention retreat will take you on a journey into mindfulness and meditation to increase your understanding of the value of attention. A value Sarah calls your superpower: the most important ingredient for living a powerful, purposeful, love-filled life.
Sarah McLean considers herself an American Transcendentalist. She's dedicated her life to exploring meditation: living as a resident of both a Zen Buddhist monastery and a traditional ashram in India, as well as living and working in a Transcendental Meditation center. She headed up the education programs at Deepak Chopra's center in California and Byron Katie's School for the Work. Sarah is a best-selling Hay House author of the books Soul-Centered: Transform Your Life in 8 Weeks with Meditation and The Power of Attention: Awaken to Love and its Unlimited Potential with Meditation. She's also a sought-after speaker who is determined to create more peace on this planet by helping people wake up to the wonder and beauty of their lives and the world around them through the practice of meditation.
This article first appeared on mcleanmeditation.com.
---
Interested in learning more about Ayurveda and the programs at the Art of Living Retreat Center? Check out our annual catalog here!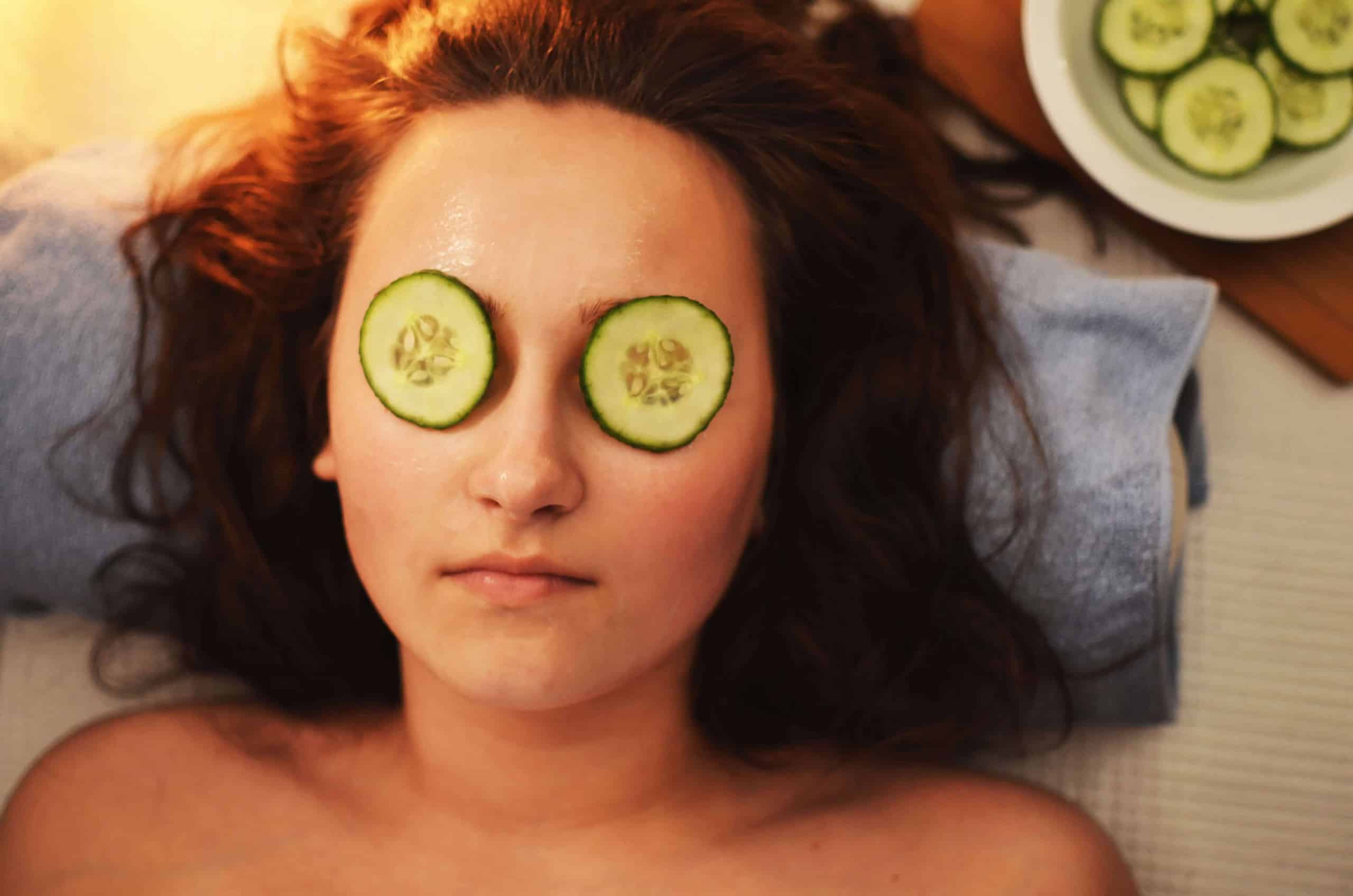 Cleansing Retreats: Eliminate Stress and Clear Your Body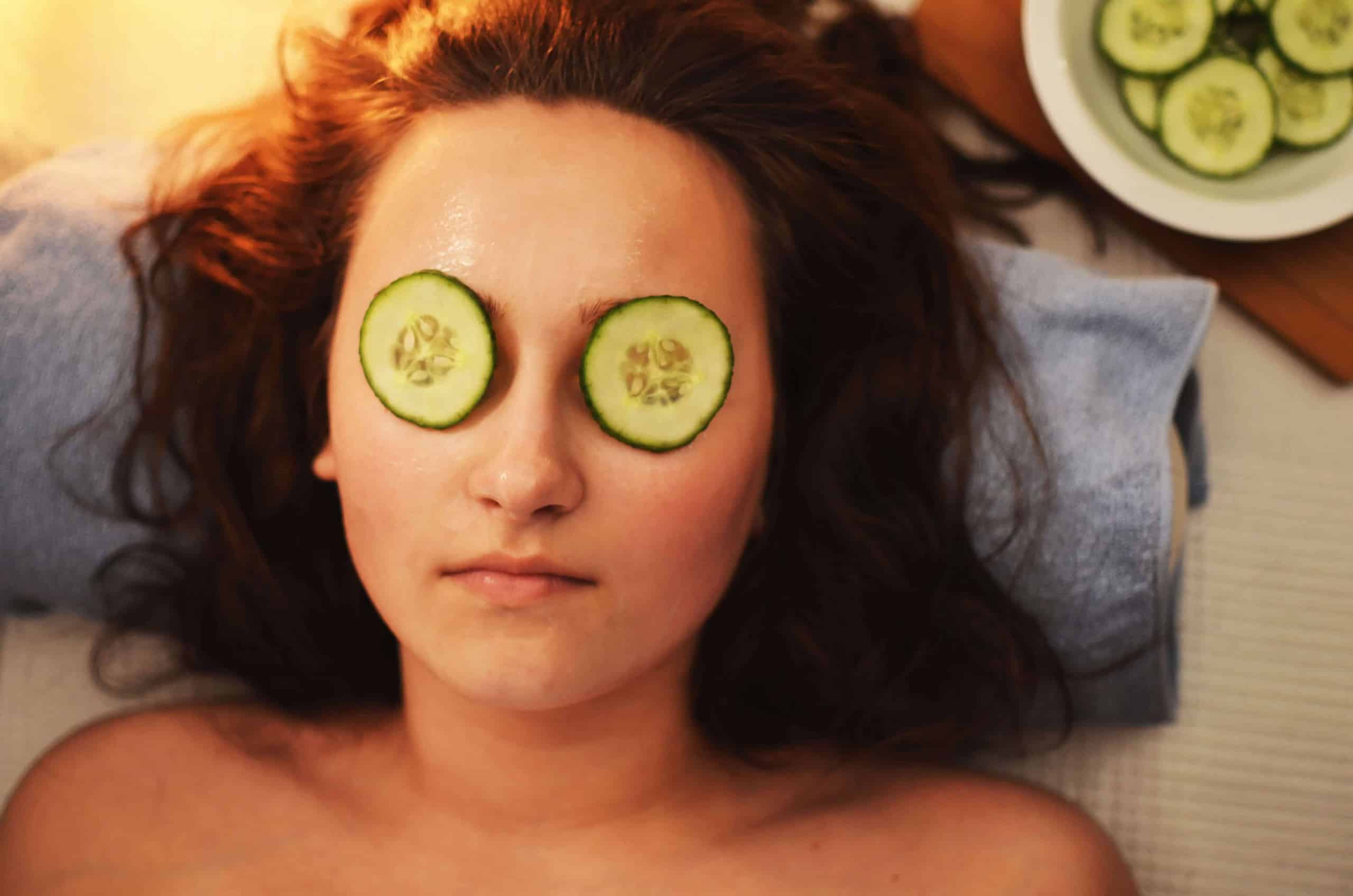 Even the best computer needs to be restarted every once in a while. Between the toxins and chemicals in most modern western foods to the particles in the air we breathe to the stress that we put ourselves under at work and home, there are times when what you need more than anything is a chance to clear out the mind and body and start fresh once again.
Cleansing retreats are designed to refresh and restore the body inside and out. Relaxing and fun, these retreats are an escape with a purpose, one where the end goal is to leave feeling you are more energized and ready to take on the challenges of the everyday world.
What is a Cleansing Retreat?
There are several strategies that can be used at these retreats. At the Art of Living Center in North Carolina, our cleansing retreats are designed to detoxify the body using relaxing spa services, nourishing Ayurvedic techniques, and a venue that helps each attendee become more in touch with nature.
For example, our Panchakarma Detox Retreat is a cleansing retreat that involves:
Daily Ayurvedic Meals – Delicious meals cooked by trained chefs that nourish and detoxify the body.
10-14 Spa Treatments – A variety of relaxing and enjoyable spa treatments that give you that sense of relaxation that eliminates tension and stress.
Daily Progressive Yoga and Meditation – Engagement in yoga and meditations from trained staff that helps to bring you more in touch with your spirituality, and develop mindfulness that can help you address upcoming challenges.
This is one of many different options for cleansing retreats. We also have our weekend cleanse retreats, and our Ayurvedic weight management program which combines cleansing with exercise and calorie control.
Different Cleansing Retreats – Each a Great Experience
Every cleansing retreat addresses detoxification and relaxation differently. But the idea is the same throughout – to eliminate toxins in your body so that you feel alert, energized, and in many ways like a new person. It is to give you that restart that so many people need to feel more vibrant, strong, and calm, able to work and play at your peak capacity and be ready to give all of your energy to any task you undertake.
If you are interested in learning more about our NC cleansing retreats, please call us today at 1-800-392-6870, or browse our website for some of our upcoming cleansing retreat options.
Interested in learning more about programs at the Art of Living Retreat Center? Check out our annual catalog here.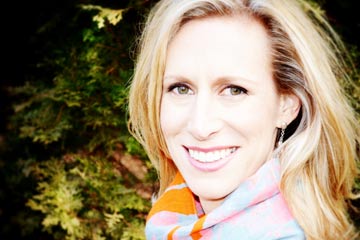 We had a conversation with Kristen Oliver about her recent work and retreat, Take the Leap. "Take the Leap – A Women's Retreat of Self-Discovery and Transformation is all about becoming the woman you were created to be. This program helps us identify what in our life is keeping us from our authentic selves, and gives us tools to overcome those obstacles. It guides us towards deep and lasting change, helping us rewrite our stories. Kristen Oliver, author, transformational coach, and the owner of Creative Connection, PLLC, created Take The Leap to share what she's learned on her own journey to health and happiness."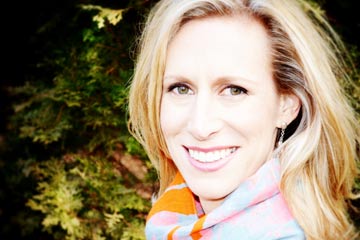 Kristen Oliver on Feeding Yourself First
When you get a group of women together, the experience is truly powerful. This retreat creates a space for women to feel safe, open up, and dig into their old stories and patterns. Being away from the routine of home is one of the best things about the retreat, and it's one of the most important things people can do in any self-care practice. Before you can feed anyone else, you have to feed yourself. It's hard work, but that's what retreats are all about.
This program is not a fluffy, sugary experience. It's difficult, but it's rewarding. It would be so much easier to briefly escape life's challenges with a spa weekend or a few days camping in the woods. Although I appreciate both of those experiences, this weekend was about deep inner work and being actively involved in one's own transformation.
Rewriting Your Story
During the program, I share a few cornerstone concepts that I've developed to help participants identify the subconscious beliefs and patterns that work against them. Most of these patterns are rote – we do what we've always done – and involve feeling stuck and small. Because if you do what you've always done, you'll also get what you've always gotten.
If you don't release old patterns, it's very difficult to change behaviors.
In this program, we learn to show ourselves compassion, to realize that these ways of being are just stories we've told ourselves, nothing more. We explore specific strategies and techniques to help us alter those patterns and create new stories for ourselves. Only five percent of your thoughts, actions and beliefs come from your conscious mind; often, willpower isn't enough to create real change. You have to access your subconscious mind and change from within. We do this through meditation, breath work and other techniques. Many strategies we use are based in neuroscience and drawn from my own 13-year journey of inner growth.
The Science of Meaningful Change
Many years ago, I experienced some extreme health issues. Despite much exploration, Western medicine didn't offer the help I needed. I then tried integrative medicine. I improved a bit, but ultimately remained sick. It wasn't until I realized that our thought patterns have an intense effect on our health that I started to experience the healing I'd been seeking. I researched the neuroscience that supported the benefits of meditation, explored various spiritual practices and landed on a combination of approaches that worked for me and my clients.
In our early years, our subconscious mind is open to everything. Because we absorb everything as truth, we believe the stories we hear about ourselves. Instead of embracing our infinite potential, we live by these stories well into adulthood. We subscribe to our prescribed roles and believe that those roles make up our identity, but our identity goes beyond that. We are infinite beings of possibility and light. By doing this deep level of inner work, we discover what that looks like as well as what it feels like. Being your true self is learning to show up without that programming and, instead, showing up as the love and light you were created to be.
Finding Peace Through Perseverance
One participant of my retreat noted that she thought she was attending for one specific reason but that the real reason revealed itself once she was there. This is not unusual. Through the process of my program, people very naturally find their way to the root causes of their unhappiness. It's an intense and amazing experience. We instinctually identify what we need to change in order to move our lives forward.
Before developing the framework I teach in this program, I was in the depths of despair, living out all of my limiting beliefs. During my journey, I learned to release my negative patterns and beliefs and shift my life. Now, I embrace life's challenges because I have the tools to move through them. I love my life. I feel peaceful and relaxed and in a state of calm and abundance the majority of the time. I've rewritten my experience, and I strive to help others in this program do the same.
At a certain point in my own healing journey, it became clear that I was meant to share this work with others. I've streamlined the process to the point that what happened for me over a period of years can happen for others in days or weeks. The feeling I get watching people go from inner turmoil and outer chaos to being completely empowered is amazing. It's what I'm here to do.
Kristen Oliver is based in Charlotte, NC, and has just launched an online video series. Kristen Oliver's first book, The Connected Parent will be available early 2017. Go to www.KristenOliver.com for more information. 
Interested in learning more about programs at the Art of Living Retreat Center? Check out our annual catalog here.