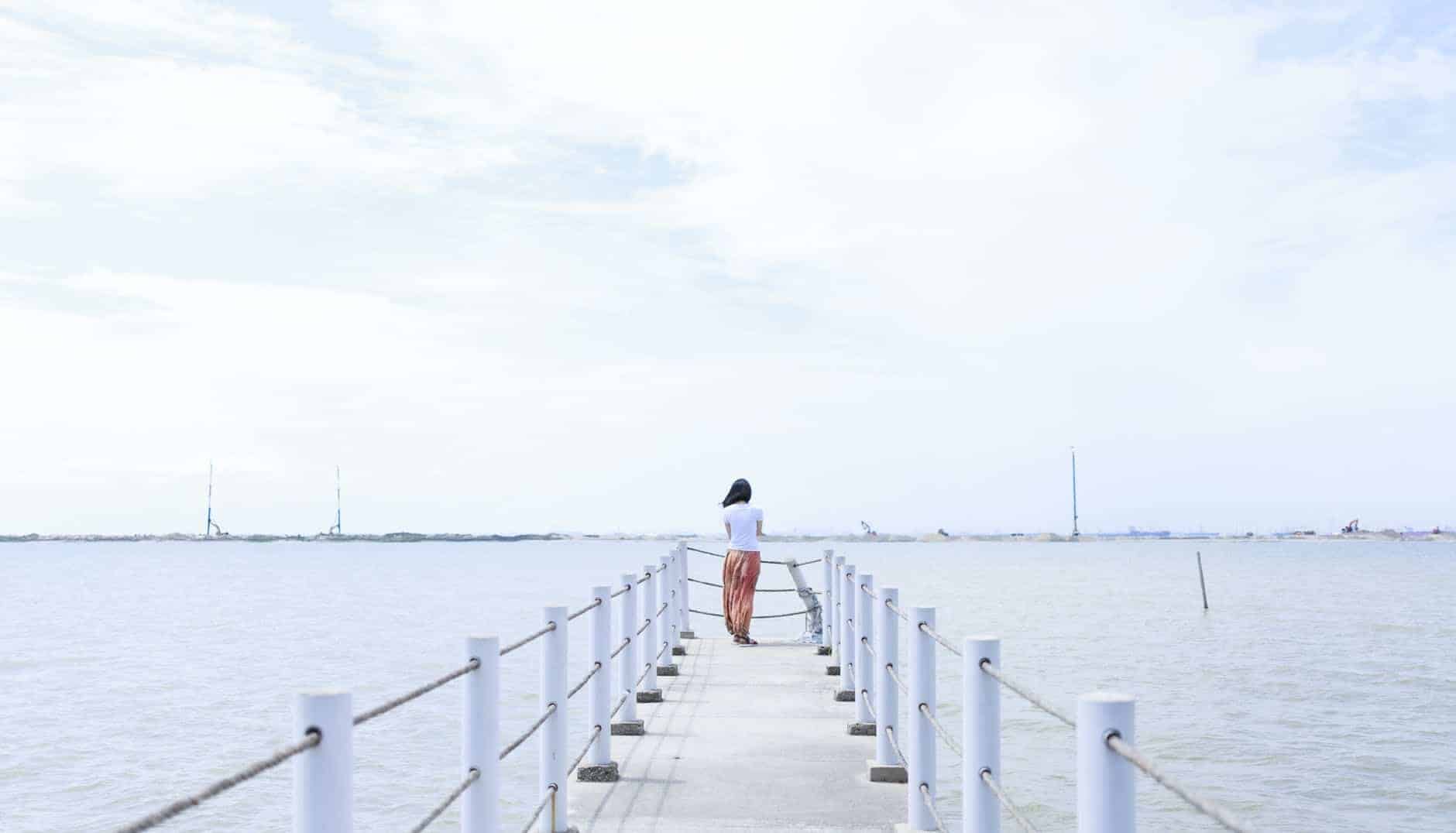 The Gifts of Yin Yoga: A Balance to an Active Life and Practice
By Brahmani Liebman and Jashoda Edmunds
September 4, 2018

The yoga practice of your dreams
What if you could listen to dharma teachings and receive the benefits of being in a yoga posture?
What if you could calm the nervous system and enhance your energy at the same time?
What if you could practice meditation and yoga simultaneously?
What if you could find a practice that was both contemplative and energy enhancing?
What if you could nourish the connective tissues, joints, and bones while also accessing the deeper parts of your mind?
What if your active practice could be even more fluid?
What if you were able to sit with even more comfort and ease in your meditation practice?
What if you had a practice that complemented Kripalu Yoga in its invitation to grow in tolerance and go beyond your self-limiting beliefs?
Welcome to Yin Yoga!
We first discovered Yin Yoga at a Yoga Journal Conference in Manhattan around the year 2000. That class taught by Sarah Powers inspired each of us. She modeled how to marry our two loves of meditation and yoga practice. We both observed a more open body and quieter mind, as well as a depth experienced through the integration of the dharma (specifically yoga, Buddhism, and psychospiritual inquiry) while holding the postures. We had been students of Vipassana meditation for a number of years, and this gave us each freedom to include and share all that has inspired us in our practices and studies.
As we all know, the tendency in the Western culture is to overschedule, keep busy, do more, and go, go, go. We see it happening from early childhood on throughout life. We even see it manifesting in the world of yoga and meditation. Yin Yoga offers the possibility to stop, look, and listen. Yin Yoga asks us to keep being here in this moment, because it is the only place that life is happening. It's the perfect complement to our active lives and to a more active yoga.
What is Yin Yoga?
The three basic teachings or tenets of Yin Yoga are:
Practice appropriate pressure: Come to an edge of sensation that is neither neutral nor alarming.
Remain muscularly passive: Come into the posture while allowing the muscles to be soft and passive, so the prana can move through the body to nourish the connective tissue, joints, and bones.
Stay awhile: Longer holdings of three to five minutes enable you to grow the capacities beyond the mind and the self-limiting concepts of what we think. This steady pressure allows prana to accumulate and flow.
Placing the body in a posture, Yin style, invites an open receptivity to inspiring teachings. This can happen when practicing in a class or on your own, through recordings.
As a teacher of Yin Yoga, you have the opportunity to share relevant and meaningful teachings that inform, inspire, and light you up. When you impart teachings during the Yin portion of your classes, you can carry that theme throughout class and into life.
How to use Yin Yoga
How and when might you use Yin Yoga? It can be practiced on its own, as well as part of a yin (passive)/yang (active) practice. To receive the greatest benefit to the connective tissues, joints, and bones, it's best to practice before warming the muscles in an active practice.
One of our favorite things about Yin Yoga is that it can be practiced upon waking, right in the comfort of your own bed. Place your body in a Yin pose; set the timer for three to five minutes; breathe long, slow Ujjayi breaths; and allow the pose to prepare the body and mind for sitting meditation. In fact, preparation for meditation is one of the primary benefits of Yin Yoga.
Other times to practice might be before bed or in the middle of the night, to allow the nervous system to settle, or anytime an active practice is not appropriate (such as during a healing process).
Wide-Knee Child's Pose, Yin Style
Begin in Table pose, with knees under hips and hands under shoulders.
Spread the knees wide and bring the feet towards each other.
Press the hips back and as close as possible to the feet and meet the appropriate edge.
Come to rest on the elbows and spread them wide, placing one hand on the other and resting the head on your hands. Keep a gentle press into the hands or elbows to keep the weight back in the hips and out of the knees.
Stay in the pose for three to five minutes.
To release,
Press into your hands
Bring your buttocks off your heels
Lift one knee at a time and bring it back under the hips
Press back into Child's pose
Pause and feel the effects.
For a variation on the posture, try either beginning in Child's pose; extending the arms overhead; or resting the chest on a folded blanket or bolster.
Experiment with this practice and make it your own!
Connect to your inner wisdom for transformation. Brahmani Liebman and Jashoda Edmunds host Journey Into Yoga: Awakening the Wisdom Within this September 21-23 at the Art of Living Retreat Center.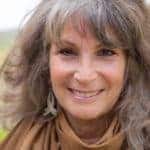 Brahmani Liebman, MSEd, E-RYT 500, has been studying yoga and meditation since the 1970s and has been a yoga teacher since 1988. A member of the Kripalu Yoga Teacher Training faculty, she founded the Rivertown Center for Yoga and Health in Dobbs Ferry, New York. She is cocreator, with Jashoda Edmunds, of Journey into Yoga School of Yoga & Meditation teacher trainings and the CD Journey into Yoga: Awakening the Spirit. Brahmani has additional training as a Phoenix Rising yoga therapist and Transcendental Reiki master/teacher.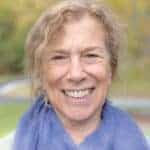 Jashoda Edmunds, E-RYT 500, has studied yoga since 1971 and began teaching in 1987. With Brahmani Liebman, she is cocreator of Journey into Yoga teacher training and the CD Journey into Yoga: Awakening the Spirit. Jashoda is a founding member of the Kripalu Yoga Teachers Association (now the Kripalu Yoga and Ayurveda Association) and a member of the Kripalu Yoga Teacher Training faculty. She also draws on her study of Buddhism and her training as a Phoenix Rising yoga therapist, shiatsu practitioner, and craniosacral therapist.
---
Interested in learning more about Ayurveda and the programs at the Art of Living Retreat Center? Check out our annual catalog here!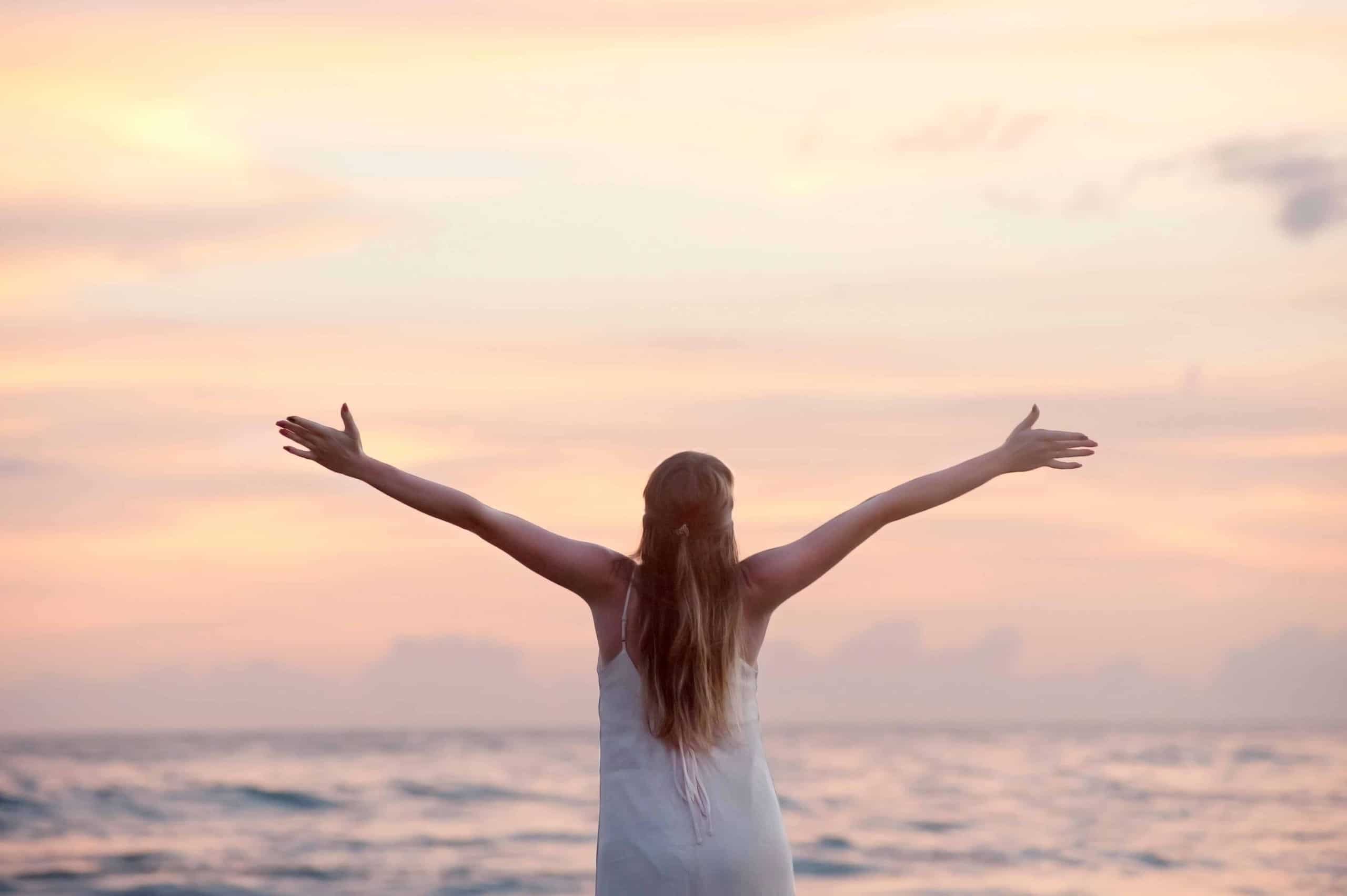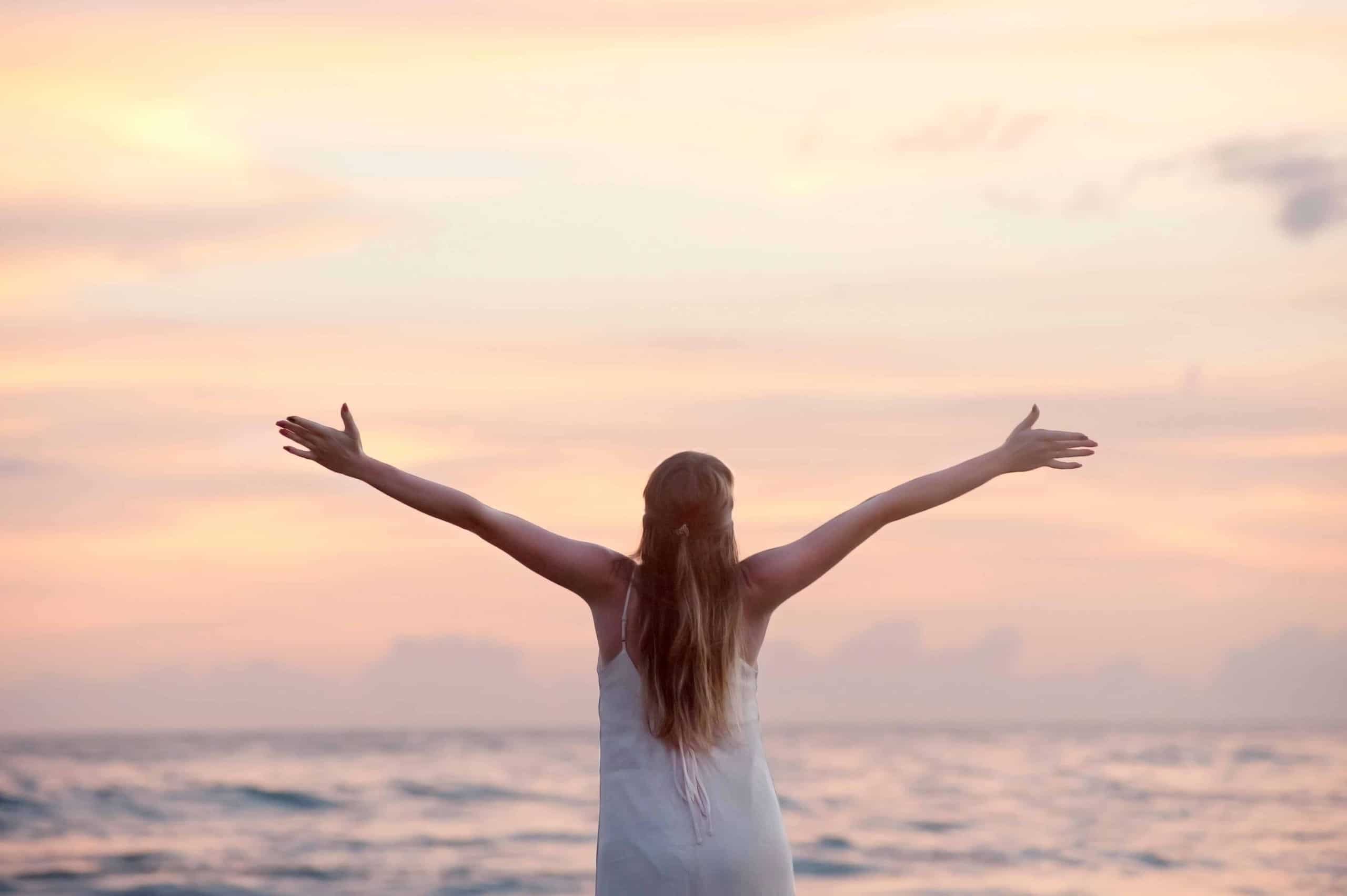 Yoga, as many practitioners can attest, is so much more than a physical practice. Yin Yoga is a series of restorative and energizing postures that are held for a longer time, healing and opening the soul just as profoundly as the body. We recently spoke with Nora Benian, RYT-500, Yoga Therapist & Instructor, and upcoming retreat host about the transformational power of the practice. 
Making Space for the New
We struggle with repeating thought patterns about ourselves and our lives, and the idea of letting that way of being go can be scary. Our thought patterns are what we've built our lives around, and they give us security, identity, and power – or so we think. We fear letting go, because we fear what we might be when we are stripped down.
But what are we really afraid of? What story about ourselves are we clinging to? The truth is, we must clear out the old to make space for the new. That which no longer serves us has no room anymore, because we need to make room for that which will serve us from here onward. Having a practice of surrender in your life will make space for your growth and personal realizations of who you really are.
The Art of Letting Go
Yin Yoga is all about surrendering and practicing the art of letting go. Yin is to accept a shape that is authentic, without forcing your body to change. It is to help one relax into the bones, to be still and give up holding on. The resistance one encounters can be layered, like peeling back the layers of an onion, and we must continually remind ourselves to let go. Just when we think we are in the pose fully, we come across another layer of resistance.
But if we keep breathing deeply, eventually a release happens. We then go through the steps of fostering acceptance again with this new, recently uncovered layer of resistance, and find the courage to go through yet another layer with deeper breaths, deeper trust. We must trust that going through these layers of resistance is better than fighting against them. That is when we surrender. That is when give the life force a wider channel to flow through, bringing more life into the body and calming the mind.
Our biography is our biology.
Heal the Body, Heal the Soul
A regular practice of Yin Yoga also releases muscular pain. Yin Yoga works on the connective tissues, joints, and tendons attached to the bones. It accesses the deep fascial networks that run through every element of our body. This is a continuous connective tissue that exists from head to toe, so that a restriction in one part will affect every other part.
Fascia stores all pain from the landscape of our lives – our biography is our biology. Fascia is where our trauma is stored. Physical tension is the manifestation of emotional trauma. Just as a broken bone creates scar tissue, emotional trauma is also ingrained int he history of our body. This is why emotions like anxiety, anger, or grief are all felt at specific locations. Even after the emotion has passed, our bodies hold onto these memories until we let them go.
Yin yoga helps to create a space to surrender inhibiting mind patterns. As the fascia is released, so are the psychological traumas it contains. This is why certain poses can bring a surge of emotion as stored energies are unblocked at let go. Without those thought patterns, we can discover the core of who we are. Not who we were, not who we will be, but the ever-changing kaleidoscope of our present and beautiful selves. At this point, we will no longer need to cling to possessions, people, or ways of thinking that do not serve us, because right there, on that mat, in the stillness and peace, we remember that we are enough. We will always be enough.
Trust yourself – you are more complete than you know. Within you is a power beyond your wildest dreams, and your true nature is unconditional happiness and peace.
Join Nora Benian for her Yin Yoga Immersion Retreat at the Art of Living Retreat Center this May. 
Interested in learning more about programs at the Art of Living Retreat Center? Check out our annual catalog here.