The Whole Body Transformation

Overview
Discover the Missing Pieces Keeping You from Optimal Health, Weight and Happiness
After a decade of chronic health issues, Amie Valpone healed herself by going beyond medicine to heal her body on a level she didn't even know existed until she discovered it herself. Now, for the first time, she's sharing her plan, The Experience, with you to help you improve the quality of your life and empower you to learn how to take your health into your own hands. In this fun, interactive and relaxing three day retreat for women of all ages, Amie's focus will be on nourishment, embodiment and empowerment, not deprivation.
You will leave this retreat empowered to take your health into your own hands with the tools Amie shares and you will realize that you, and only you, have the power to heal yourself.
This retreat will unlock what's holding you back from feeling your best while addressing the missing pieces that are affecting all of us on a cellular level such as:
How to balance your hormones naturally without using synthetic hormone products.
How to eat for hormone balance and inflammation, especially focusing on removing "healthy" foods that many people don't realize cause inflammation.
How to address your nervous system and limbic system and gently move your body into a new emotional state that's healthier for your entire body.
How to use neuroscience to create new neural pathways in your brain to help you move through negative thought patterns, limiting beliefs and more.
How to open your heart to life after being closed down from past experiences by shifting your perception and the energetics of your body.
Learning techniques that you can use to support yourself for self-doubt, self-esteem, confidence and feeling stuck by your emotions.
Understanding the unconscious mind, trauma and past experience that are silently and negatively affecting our health.
EMF's and how to protect yourself from cell phones and other frequencies that affect your endocrine system.
How to move through anxiety, feeling overwhelmed and stress caused by hormonal fluctuations as well as past experiences that we often carry with us for years.
Understanding the energetics of the body and how to protect your energy on a daily basis. You will Learn:
How to create flavor without using gluten, dairy, soy, sugar and other inflammatory foods.
How to cook for yourself at home with Amie's cooking demonstrations and her step-by-step strategy for creating delicious and simple recipes with minimal ingredients.
How to connect to your intuition and learn how to trust yourself, especially when working with a doctor or getting advice from others.
How to get your body out of the fight/flight mode, where the majority of us are living these days with our fast-paced lifestyles.
Solutions for the adrenal-thyroid connection, which is impacting women with their mood, weight, cravings, fatigue and more.
Strategies to improve your mindset and how you handle stress when you're in fight/flight mode.
How to increase your energy and learn the missing pieces that are keeping you feeling stuck despite working with the best medical care.
Step-by-step whole body detoxification (ex: showing you how to support your liver on a daily basis without pills for PMS, weight gain and hormone imbalances).
How to start detoxing the chemicals from your home, personal care products, food and more that silently affect our health.
This retreat is designed for anyone who wants to transform their life beyond medical care. The entire retreat will be a very safe space for women to open up and heal the deeper issues that are going on inside their bodies that medicine does not address.
About the Teacher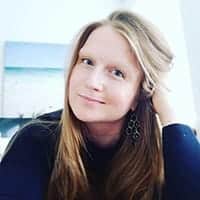 Amie Valpone, HHC, AAP is chef, nutritionist and the author of the best-selling cookbook Eating Clean: The 21-Day Plan to Detox, Fight Inflammation & Reset Your Body.
She is the founder of TheHealthyApple.com, where she discusses how she healed herself after 10 years of chronic illness from lyme disease, polycystic ovarian syndrome (PCOS) and hypothyroidism. At one point, Amie was told she had only 24-hours to live, after contracting C-diff colitis.
Amie lives in New York City where she cooks healthy, organic, whole food meals for her clients. Her work has been featured on Martha Stewart, ABC News, Fox News Health, WebMD, The Huffington Post, The Food Network, Glamour Magazine, Clean Eating Magazine, SELF Magazine, Prevention Magazine, and PBS.
Schedule
Friday, October 12th
3:00 pm – Check-in
6:00 pm – 7:00 pm – Dinner
7:00 pm – 7:20 pm – AOLRC Orientation – MANDATORY FOR ALL GROUPS
7:30 pm – 9:00 pm – Program Session
Saturday, October 13th
7:00 am – 8:00 am – Morning Meditation/Yoga/Fitness
8:00 am – 9:30 am – Breakfast
9:30 am – 12:30 pm– Program Session
12:30 pm – 2:00 pm – Lunch
2:30 pm – 4:00 pm– Program Session
4:00 pm – 7:30 pm – Free Time*
6:00 pm – 7:30 pm – Dinner
7:30 pm – 8:15pm – Meditative Chant — Kirtan (optional)
Sunday, October 14th
7:00 am – 8:00 am – Morning Meditation/Yoga/Fitness
8:00 am – 9:30 am – Breakfast
9:30 am -11:30 am– Program Session
11:00 am – Check-out (luggage may be stored at reception)
12:00 pm – Lunch is included in your stay this day!
Join an intentional gathering to turn personal practice into collective change. In the name of love and justice, we are uniting our voices to help change the course of our society.
We are facing profound hardships in this country – from poverty to gun violence, unemployment to corruption. People are struggling to survive, much less to be well. We need to come together now more than ever.
CTZN SUMMIT is bringing together those of us who know we can and must do better —— for ourselves, for our communities and for our society. We are yogis, meditators and conscious citizens who are concerned about the wellbeing of our people and planet and are ready to act in the name of love and justice.
Throughout the weekend, we will be inspired by leaders like:
Rev Angel Kyodo Williams
Seane Corn
Marianne Williamson
Kerri Kelly
Michelle Johnson
Mickey Scotbey Jones
Carinne Luck
Who will guide us to bridge our personal practice with collective wellbeing. Through embodied movement, meditation, self-inquiry, storytelling and small group work, we will cultivate practices of self-care and resilience.
At the same time, we will learn from leading community organizers to cultivate skills like story-sharing, community building and deep canvassing in order to build our capacity to engage our communities in civil discourse. And together we will co-create new, authentic pathways for collaboration and innovation that transform our country from the inside out.
We will practice, we will unite, and we will leave with a clear purpose and a plan to put our values into action in our local communities.
Schedule
THURSDAY – WELCOMING
3 PM – 5:00 PM Attendee Arrival / Lodging Check-In
5pm Meet & Greet/Orientation
6pm Dinner
7:00 PM – 930 PM Radical Welcoming & Practice (Seane Corn)
Can we do bonfire here?
FRIDAY – HEALING
7:00 AM – 8:30 AM Rise Up Practice
7:30 AM – 9:00 AM Breakfast
9:00 AM – 12 PM Taking Back Our Power (Rev ngel Kyodo williams)
12:15 PM – 2 PM Lunch
2 PM – 4:00 PM Creating Brave Space
5:30 PM – 6 PM Break
6:00 PM – 7:30 PM Dinner
7:30 PM – 9:30 PM Healing the Soul of America (Marianne Williamson)
Live Music
SATURDAY – ENGAGING
7:00 AM – 8:30 AM Rise Up Practice
7:30 AM – 9:30 AM Breakfast
9:00 AM – 12 PM Getting Organized
12:15 PM – 2 PM Lunch
2 PM – 530 PM Creative Resistance (Breakouts)
6 PM – 7:30 PM Dinner
8 PM –> Artivism Installation
SUNDAY – COMMITMENTS
7:00 AM – 8:30 AM Rise Up Practice
7:30 AM – 930 AM Breakfast
8:45 AM Lodging Check-Out
9- 12PM Bridge Building & Closing Ritual
12:00 PM – 2:00 PM Lunch / Departures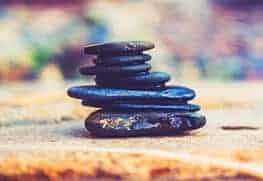 Work Life Integration Retreat
Overview
"Experience for yourself what other attendees have shared is "transformational," "fascinating" and "beyond my expectations" at this weekend retreat for women.
Live a more fulfilling life. Now in its 3rd year at Art of Living, enjoy the majesty of the Blue Ridge Mountains and join with other multi-faceted professional women – at all stages of their careers – for an immersive experience that's structured first and foremost around you. This work life integration retreat will blend the science of personal leadership development, tips on healthy living with yoga and Ayurveda, the stress-reducing power of nature and mindfulness, 1:1 coaching sessions, and the development of a work life plan that supports you in your goals moving forward.
Take this long weekend to invest your time and energy in yourself. You'll come out on the other side with a plan for growth that's tailored to your own needs. When you're back in your daily routine, you'll be facing each day from a place of strength, with a greater understanding of your unique qualities as a leader, a communicator and as a woman.
"Life is Work and Work is Life, and You are You through All of That." — Jennifer Connelly
About the Teacher
Jennifer Connelly, CEO — Triple W Forum
Possessing a unique blend of corporate, public affairs and nonprofit management experience, Jennifer serves as Principal of her own consultancy and CEO of Triple W Forum. As a leadership coach, yoga and mindfulness teacher, and Birkman Method consultant, she leads retreats, workshops, and provides team and one-to-one leadership development coaching both in the US and internationally. Jennifer's coaching training comes from international coaching and consulting organizations, Newfield Network and Tiara International. Jennifer's work in connecting leaders with their strengths and helping them become more effective paved the way for innovative training and development programs, executive and leadership coaching, and a work:life integration weekend retreat for women-called Triple W Forum- hosted in Chicago, New York City, and North Carolina.
Guest Speakers
Walter Crawford
Walter is a local government executive and trained professional and life coach, who works with people and organizations to support their growth and development. Walter believes that individuals as well as organizations have the ability to explore possibilities, create new learning practices and evolve to higher levels of consciousness and well being, when supported with guidance, clear communication and opportunity. In his career, Walter has developed and implemented employee wellness programs, youth development programs, and provided leadership development for managers and senior executives. Walter offers professional coaching to executives inside and outside of his organization, as well as life coaching to individuals. Walter is a Newfield Network trained coach with a blend of public and private industry experience, 20+ years in Human Resources and Organizational Development, leadership and career development. In addition, he holds a Masters in Business Administration, and is a Certified Public Manager with a Green Belt in Lean Six Sigma. For more on Walter, visit Crawford Corner.
Mary Beth Sawicki
Mary Beth is a founding partner at Trilogy Effect, a boutique consulting firm that works with people to surface potential; the best of everyone so that there is ease in collaboration and communication, and their work world is more productive, inspiring and fun. And the fringe benefit? People show up fully engaged in creating a successful future together. Mary Beth's core responsibility at Trilogy Effect is creating and unfolding connections; her innate gift is being able to see beyond people's words and actions and to tap into what is really going on inside the individual and the organization. With each engagement, her ability to bring the unspoken into the discussion and ensure everyone feels heard and recognized and respected is beyond measure. In addition to being the wing woman and behind the scenes magic maker for most work sessions, she coaches leaders at all levels. For more on Mary Beth, visit Trilogy Effect.
Ellen Burton
Ellen has been called an inspirational leader and a catalyst for change. Ellen's initial career as a Certified Athletic Trainer allowed her to contribute to Division One intercollegiate athletic medicine teams (The University of Michigan, The University of Cincinnati and Eastern Michigan University). After 14 award winning years as an Executive Sales Consultant and corporate trainer for international corporations Sanofi, Novartis and LifeWatch, Inc., Ellen courageously committed full time to her leadership Coaching and training company in 2004. Her ability to assist and focus Coaching clients achieving their goals is exceptional! In addition to personal and professional Coaching, Ellen is a nationally acclaimed business lecturer and motivational speaker. Ellen Burton is an avid golfer, community volunteer and is active in her church. Author of the forthcoming book The Civility Project: How Corporate Culture Impacts Wellness, Productivity and Profit. Because of working with her Coach, Ellen is powerfully contributing to the world while happily and gratefully living a life beyond her wildest dreams. For more on Ellen, visit http://www.coachellenb.com/

Schedule
FRIDAY, NOV 2
9:00a – 3:00 pm Optional treatment at Shankara Ayurveda Spa or Clay Studio session on property *highly recommended
10:00a – 1:00 pm Coaching Sessions with Jennifer (reach out to schedule your time with Jennifer + sign-up sheet available onsite)
1:00 – 2:00pm Beginner-Intermediate Yoga Session
2:15 – 2:55pm Mindfulness Walk in Nature
3:00pm Check-in
3:30 – 5:30 pm Full Group Session: Self Care & Settling In to the Weekend Retreat | Managing Expectations | Resolving Upsets & Incompletions
5:30 – 7:00pm Dinner (note: meals are Ayurvedic and vegetarian)
7:00 – 7:20pm Full Group Session: Art of Living Orientation
7:30 – 9:00pm Full Group Session: Framework for Wellness
SATURDAY, NOV 3
6:45am Mountain Sunrise Meet Up by the Dining Hall 7:15 – 8:00am Beginner-Intermediate Yoga Session with Jennifer 8:00 – 9:00am Breakfast
9:30 – 11:00 am Full Group Session: Reverence: How Kindness Increases Your Prosperity | Insights on the Brain & Personality with the Birkman | Nature and Stress Management
11:00 – 12:00pm Full Group Session: Law of Attraction, Tour & Meditation Practice
12:00 – 1:00pm Lunch
1:00 – 6:00pm Wellness Activities: the Spa, coaching sessions, yoga, walks/hikes in nature, pottery at the Clay Studio on property
6:00 – 7:00pm Dinner
7:30 – 8:30pm Full Group Session: Guided Relaxation
8:30 – 10:00pm Activities: Art, Community Campfire, Music
SUNDAY, NOV 4
6:45am Mountain Sunrise Meet Up by the Dining Hall
7:15 – 8:00am Beginner-Intermediate Yoga Session
8:00 – 9:00am Breakfast
9:00 – 9:15am Prepare for Check Out
9:30 – 12:00pm Full Group Session: Goal Setting & Insights to Action, Integration Activity & Time in Nature
12:00 – 2:00pm Retreat Wrap, Lunch & Coaching Sessions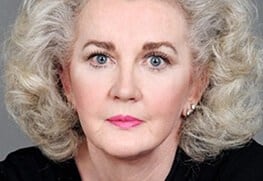 The Artist's Way: Blasting Through Blocks
In this weekend workshop, international bestselling author Julia Cameron will dedicate herself to helping you identify and unravel old and unworkable ideas that block your creative spirit.
Is it time to stop telling yourself it's too late? Is it time to stop waiting until you make enough money to do something you love? Is it time to stop thinking it's just your ego whenever you yearn for a more fulfilling life? Do you yearn for creative adventure? Do you wish you could find a more authentic 'you'?
Join bestselling author Julia Cameron for an intensive trek through your creative kingdom. Tools will include Morning Pages and Artist Dates, and the weekend itself will be a mix of lecture, Q&A, and experiential work in small groups. Expect this course to jump-start your creative process, refresh your own thinking around creativity, and introduce you to a creative community.
No prerequisite. Please bring a notebook and pen.
About the teacher
Julia Cameron has been an active artist for over four decades. She is the author of more than forty books, including such bestselling works on the creative process as The Artist's Way, Walking in This World and Finding Water. Also a novelist, playwright, songwriter and poet, she has multiple credits in theater, film and television. 2017 marked the 25th anniversary of The Artist's Way, with over five million copies sold.  juliacameronlive.com
Schedule
Friday, November 9th
3 pm – Check-in
6:00 pm – 7 pm – Dinner
7:05 pm – 7:20 pm – AOLRC Orientation – MANDATORY FOR ALL GROUPS
7:30 pm – 9:00 pm – Program Session
Saturday, November 10th
7:00 am – 8:00 am – Morning Meditation/Yoga/Fitness
8:00 am – 8:45 am – Breakfast
9:30 am – 12:30 pm – Program Session
12:00 pm – 2:00 pm – Lunch
2:30 pm – 4:30 pm – Program Session
4:30 pm – 7:30 pm – Free Time*
6 pm – 7:30 pm – Dinner
7:30 pm – 8:15pm – Meditative Chant — Kirtan (optional)
Sunday, November 11th
7:00 am – 8:00 am – Morning Meditation/Yoga/Fitness
8:00 am – 8:45 am – Breakfast
9:00 am -11:00 am – Program Session
11 am – Check-out (luggage may be stored at reception)
12 pm – Lunch is included in your stay this day!
The Power to Heal Yourself
Heal the cycle of shame and self-abandonment that leads to anxiety, depression, addiction, aloneness and relationship failure. Discover how to love yourself rather than reject yourself, and learn to make your best decisions through consistent connection with your personal source of spiritual guidance.
The innovative Inner Bonding process shows you how to:
Rapidly heal false beliefs about yourself, others and God
Heal guilt, shame, emptiness and aloneness
Move beyond self-judgment into self-compassion
Address the resistance that may be keeping you stuck
Learn how to heal relationship conflicts and attain the intimacy you've always wanted
Unless you were raised by parents or caregivers who were loving to themselves, each other and to you, you may not have learned how to lovingly manage your painful feelings. As a result, you may be operating from your ego wounded self, controlled by your fears and false beliefs.
Your wounded self may often take over in unloving ways, trampling on your hurts, ignoring them or avoiding them with various addictions and controlling behavior such as:
Addictions to drugs, food, nicotine, alcohol, relationships, work, TV or video games.
Co-dependence – trying to control others with anger, violence, guilt or compliance – making others responsible for your sense of safety and worth.
Staying in your head rather than being present in your body
Self-judgment, shaming yourself
Obsessive thinking, ruminating
Resistance to self, others, Spirit – to taking loving care of yourself
These forms of self-abandonment perpetuate fears of rejection, abandonment, aloneness, engulfment or failure, which heal through the practice of Inner Bonding.
Through discussions, exercises and direct work with Dr. Margaret Paul, you learn the powerful Six Steps of Inner Bonding.
Praise for Dr. Margaret Paul's New Book Diet for Divine Connection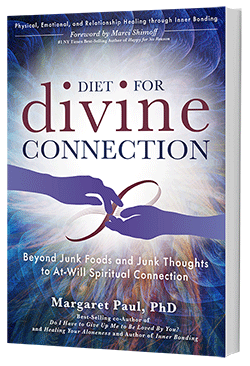 "Margaret Paul is ahead of her time and continues to be a renegade leading thinker and teacher in the psycho-emotional and spiritual realm with this new book." — Alanis Morissette
"Margaret Paul is connected with her own internal GPS. [She] teaches us how to do the same, and in the process, so much healing takes place." — Geneen Roth
"Life changing information…truly remarkable… and a true gift to anyone who reads it." — Sandra Ingerman
About your teacher
Dr. Margaret Paul is a bestselling author and co-creator of the powerful Inner Bonding® self-healing process, and the related SelfQuest® self-healing online program – recommended by actress Lindsay Wagner and singer Alanis Morissette. She has appeared on numerous radio and television shows, including Oprah. Her book titles include "Do I Have to Give Up Me to Be Loved By You" (and subsequent titles "Do I Have to Give Up Me to Be Loved By God," and "…By My Kids"), "Healing Your Aloneness" and "Inner Bonding" and her recently published book, "Diet For Divine Connection." Margaret holds a PhD in psychology, is a relationship expert, public speaker, consultant and artist. She has successfully worked with thousands and taught classes and seminars for over 50 years. Visit her websites at http://www.innerbonding.com and http://selfquest.com.
Margaret lives in Colorado. She has three children and three grandchildren. In her spare time, she loves to play with her grandchildren, paint, read, make pottery and kayak.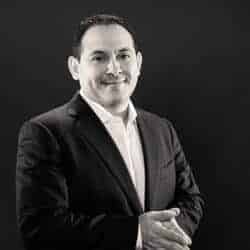 Overview
International bestselling author and spiritual teacher, don Miguel Ruiz, has shared his family's teachings globally through the books of Toltec wisdom which have sold over 10 million copies alone in the United States, and been published in 40 languages worldwide. His sons don Miguel Ruiz Jr. and don Jose have joined together for this unique workshop to share the wisdom from The Mastery of Love book in which don Miguel Ruiz illuminates the fear-based beliefs and assumptions that undermine love and lead to suffering and drama in our relationships.
Don Miguel Ruiz Jr. and don Jose will share their family's Toltec tradition that gave shape to their father's books, and will show you how to heal from emotional wounds, and recover the freedom and joy that are a part of your birthright, thus restoring the spirit of playfulness that is vital for love to blossom in relationships.
Ultimately, we all wish to enjoy life. There are many facets in our everyday experience that allow us to express this joy. One of those ways is through the relationships we have with the people in our lives. In the Toltec family tradition, the Mastery of Love begins by bringing harmony into our most impactful relationship, the one with ourselves. This mastery gives us the opportunity to share that harmony with everyone in our life.
The workshop will cover:
Why "domestication" and the "image of perfection" lead to self-rejection
The war of control that slowly destroys most relationships
Why we learned to hunt for love in others, and how to release the love inside us
How to finally accept and forgive ourselves and others
Re-discover the love of your life
Don Miguel Jr. and don Jose Ruiz will teach you how to empower yourself and step into masterful levels of faith and authenticity. Their brilliant teachings will help you to move beyond doubt and let go of the lies that create emotional drama, victimization, and the limiting belief systems that programmed our "domestication".
This life-changing program will help you to return to your innate wisdom, and live your life based on truth. They will help you understand that the agreements we make are ultimately about seeing our whole reality through the eyes of truth. The result of practicing these agreements helps you to move into complete acceptance of yourselves just the way you are, and the complete acceptance of everybody else just the way they are. The reward for doing that is your eternal happiness.
Don Miguel Jr. and don Jose Ruiz will teach you to:
Become aware of how you confuse what you know, for who you are
Gain awareness of how your agreements have created your reality
Release the fear of what you are without your beliefs
Let go of conditional love and embrace unconditional love
Make new agreements that are more in line with your true authentic self
Don't miss this opportunity to take your life to the next level.
Workshop will be of interest to anyone look for practical tools to live happily. It may also appeal to healthcare professionals and yoga and meditation practitioners.
About the Teachers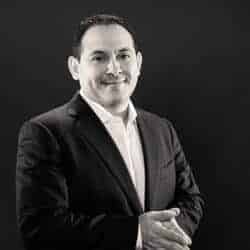 Don Miguel Ruiz Jr. is a Nagual, a Toltec Master of Transformation. He is a direct descendant of the Toltecs of the Eagle Knight lineage and is the son of don Miguel Ruiz. By combining the wisdom of his family's traditions with the knowledge gained from his own personal journey, he now helps others realize their own path to personal freedom.
Along with his father, don Miguel Ruiz Sr., and brother, don Jose Ruiz, don Miguel Jr. leads workshops, retreats and power journeys to help others to achieve their own personal freedom and optimal physical and spiritual health. He also hosts a successful weekly internet radio show, "The Way of the Desert". More
Don Jose Ruiz, is a Toltec Master of Transformation and modern day Shaman. He is a direct descendant of the Toltecs of the Eagle Night lineage, and is the son of don Miguel Ruiz, author of New York Times bestseller The Four Agreements. He is the author of The Fifth Agreement, Ripples of Wisdom, and My Good Friend The Rattlesnake. Along with his family, he teaches workshops and offers transformational journeys around the world. More
Schedule
Your Program Session Times (subject to change)
Arrival Day 4:30-6:00 pm
Daily 9:00 am-11:30 am; 1:00-4:00 pm
Departure Day 9:00-11:30 am (Room check-out is 11 am; Luggage can be held at reception)
General Guest Information
We hope you enjoy your stay with us at the Art of Living Retreat Center. While here, we invite you to
immerse in the quiet peace of the Blue Ridge Mountains and connect with yourself. Apart from the
activities in your program schedule, there are also opportunities to join daily yoga and meditation
classes, restorative Ayurvedic spa treatments, guided hiking trails, pottery classes, evening Kirtans, the
outdoor labyrinth or the weekly Bonfire. Here are more details for your stay:
Arrival Day
3:00 pm Check-in begins; Rooms are ready by 3:00pm, but if you arrive early we will hold luggage at Reception.
6:00-7:00 pm Dinner
7:00-7:20 pm Guest Orientation Session (Venue: Dining Hall)
Optional Complimentary Activities (Please join only if above mentioned Program schedule permits)
7:30-8:30 am Hatha Yoga Class (Venue: Geeta Hall) During Program Dates only
9:45-10:45 am/4:15-5:15 pm Hatha Yoga Class (Venue: Geeta Hall)
11:00 am-12:00 pm Mind and Meditation Session (Venue: Geeta Hall)
1:30-2:00 pm Yoga Nidra (Venue: Geeta Hall) Saturdays and Sundays only
2:00-3:15 pm Property Tour (Starts at Reception) Saturdays only
1:30-2:30 pm/3:00-4:00 pm Guided Nature Walk (Starts at Reception) Saturdays only
5:30-6:00 pm Guided Meditation Session (Venue: Geeta Hall)
7:30-8:15 pm Meditative Chant/Kirtan (Venue: Geeta Hall)
8:30-10:00 pm Bonfire (Below Veda 2; Weather permitting) Saturdays Only
Mealtimes
7:30-9:30 am Breakfast
12:00-2:00 pm Lunch (included on your departure day)
6:00-7:30 pm Dinner
Ayurveda Spa Appointments
We invite you to also make reservations at our award-winning Shankara Ayurveda Spa before arrival, in
order to ensure availability. Please call (828) 264-8382 for details.
Our Clay Studio is open Thu-Sun; Hand-building classes and Throwing classes are available by appt.
Clay pieces can be glazed and shipped back as well. Please contact our front desk to make an
appointment.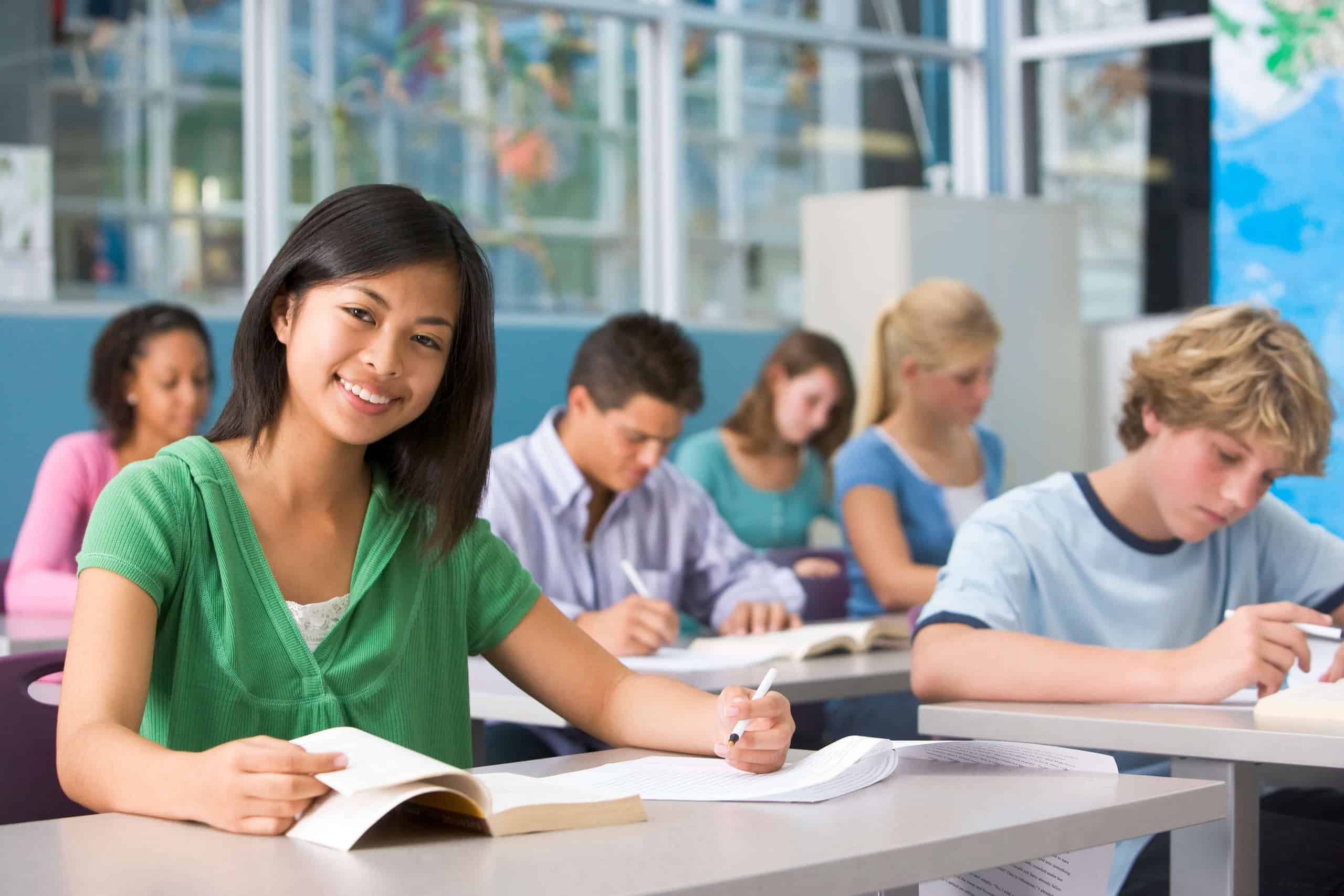 A Mindful Approach Raise SAT Scores & Lower Stress
YES! Summer Program – Youth Empowerment Seminar
Benefits of YES!
Confidence to make better choices and overcome challenges
Handle emotions and stress in a positive way
Freedom from destructive behavior cycles
Increased focus and productivity
Improved grades
Increased positivity
Although being a teen isn't easy, it doesn't have to be miserable! The Youth Empowerment Seminar (YES!) is a dynamic and fun program that challenges teens to take responsibility for their own stress & emotions. The dynamic programing is delivered through intro-spective and interactive processes in a format that teens can relate to.
Teens leave with a comprehensive set of tools for overcoming life's obstacles in a positive way. YES! is the program parents wish they could have taken when they were a teen!
Experiences:
"It makes me the person I want to be. I realized I can keep composure of myself so that I'm happy and I can keep other people around me happy."
"YES gives me the opportunity to relieve stress and calm down before I get to my day so I'm more focused on my work and I can get things done more easily"
"YES program was really fun for me because my high school is really academically stressful. It was really nice to have some time to relieve stress. I learned a lot of new techniques to help me focus, and get rid of nervousness and stress."
Dynamic Programming
The YES! sessions are not a typical learning environment.  Programming is delivered in a way teens can relate to, through experiential techniques, interactive discussions, and dynamic games.  This program is also offered in the YES! for Schools program, which is offered in schools across the country.  To complement the curriculum, there will be opportunities for:
Hikes over 380 acres of the Art of Living Retreat Center
Sports, like volleyball, basketball, kickball
Creative exploration, including work with clay
Bonfires & music
Water wars
Sample Schedule
7:30am              Wake up

8:00am              Breakfast

8:40am              Morning Session

11:45am            Extracurriculars

12:30pm            Lunch/Free time

2:00pm              Afternoon Session I

4:00pm              Game/Extracurriculars

5:00pm              Afternoon Session II

6:30pm              Dinner

7:45pm              Bonfire/Music

9:30pm              Evening wind-up

10:30pm            Rest time
Discount Packages and Adult Programs
10% off one YES! tuition if you are a resident of Watauga County
10% off your second teen program registration (any combination of GROW, ART Excel Camp, or YES!)
Interested in programs for adults? Adult retreats are also offered at the Art of Living Retreat Center. We offer various discounts for signing up for both youth and adult programs:
10% off one YES! tuition if you also sign up for a Silent Retreat
15% off one one YES! tuition if you register 2 or more children for summer programs at Art of Living Retreat Center and sign up for one or more adult programs.
Logistics & Venue
YES! participants will check-in from 3pm onward on June 28th.  Dinner will be available from 6pm – 7:30pm.  The first session will be June 28th, 7pm.  The final session will end July 4th, 12:30pm.
Transportation
We also offer shuttle service from Charlotte airport to the Art of Living Retreat Center.  Please contact us before booking your flight!
Venue
Participants will stay in shared rooms at the serene Art of Living Retreat Center in Boone, NC.  The Art of Living Retreat Center is atop Heavenly Mountain just outside of Boone:
639 Whispering Hills Rd  |  Boone, NC 28607
Policies
Waitlist
If your child is placed on a wait list for his or her session, their position will be determined by the order in which the application was received. Our wait lists are generally fluid as families change their plans and spaces open up throughout the year. We admit on a first come, first serve basis, so the earlier you apply, the better your chances are for admission. If at any point you choose to withdraw from the wait list, you may call, email, or write your request. Please note that in withdrawing from the wait list, you lose your spot, therefore, if you are considering a youth program for a future year, you might want to stay on the wait list because priority may be extended to wait listed campers vs. return campers.
Cancellation
In the event of withdrawal, tuition is refundable, minus a $100 processing fee, if written notice is received by the Summer Program Office by May 1, 2015. No refunds will be made after May 1, 2015 for early withdrawals, session changes, late arrivals, or no-show campers, except in the event of documented physical illness of the camper. In the case of such an event, 50% of unused tuition will be refunded.
Contact
For information about YES! please contact us:
800.392.6870  |  [email protected]