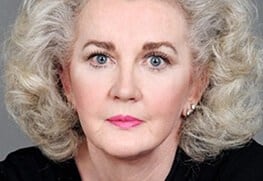 The Artist's Way: Blasting Through Blocks
In this weekend workshop, international bestselling author Julia Cameron will dedicate herself to helping you identify and unravel old and unworkable ideas that block your creative spirit.
Is it time to stop telling yourself it's too late? Is it time to stop waiting until you make enough money to do something you love? Is it time to stop thinking it's just your ego whenever you yearn for a more fulfilling life? Do you yearn for creative adventure? Do you wish you could find a more authentic 'you'?
Join bestselling author Julia Cameron for an intensive trek through your creative kingdom. Tools will include Morning Pages and Artist Dates, and the weekend itself will be a mix of lecture, Q&A, and experiential work in small groups. Expect this course to jump-start your creative process, refresh your own thinking around creativity, and introduce you to a creative community.
No prerequisite. Please bring a notebook and pen.
About the teacher
Julia Cameron has been an active artist for over four decades. She is the author of more than forty books, including such bestselling works on the creative process as The Artist's Way, Walking in This World and Finding Water. Also a novelist, playwright, songwriter and poet, she has multiple credits in theater, film and television. 2017 marked the 25th anniversary of The Artist's Way, with over five million copies sold.  juliacameronlive.com
Schedule
Friday, November 9th
3 pm – Check-in
6:00 pm – 7 pm – Dinner
7:05 pm – 7:20 pm – AOLRC Orientation – MANDATORY FOR ALL GROUPS
7:30 pm – 9:00 pm – Program Session
Saturday, November 10th
7:00 am – 8:00 am – Morning Meditation/Yoga/Fitness
8:00 am – 8:45 am – Breakfast
9:30 am – 12:30 pm – Program Session
12:00 pm – 2:00 pm – Lunch
2:30 pm – 4:30 pm – Program Session
4:30 pm – 7:30 pm – Free Time*
6 pm – 7:30 pm – Dinner
7:30 pm – 8:15pm – Meditative Chant — Kirtan (optional)
Sunday, November 11th
7:00 am – 8:00 am – Morning Meditation/Yoga/Fitness
8:00 am – 8:45 am – Breakfast
9:00 am -11:00 am – Program Session
11 am – Check-out (luggage may be stored at reception)
12 pm – Lunch is included in your stay this day!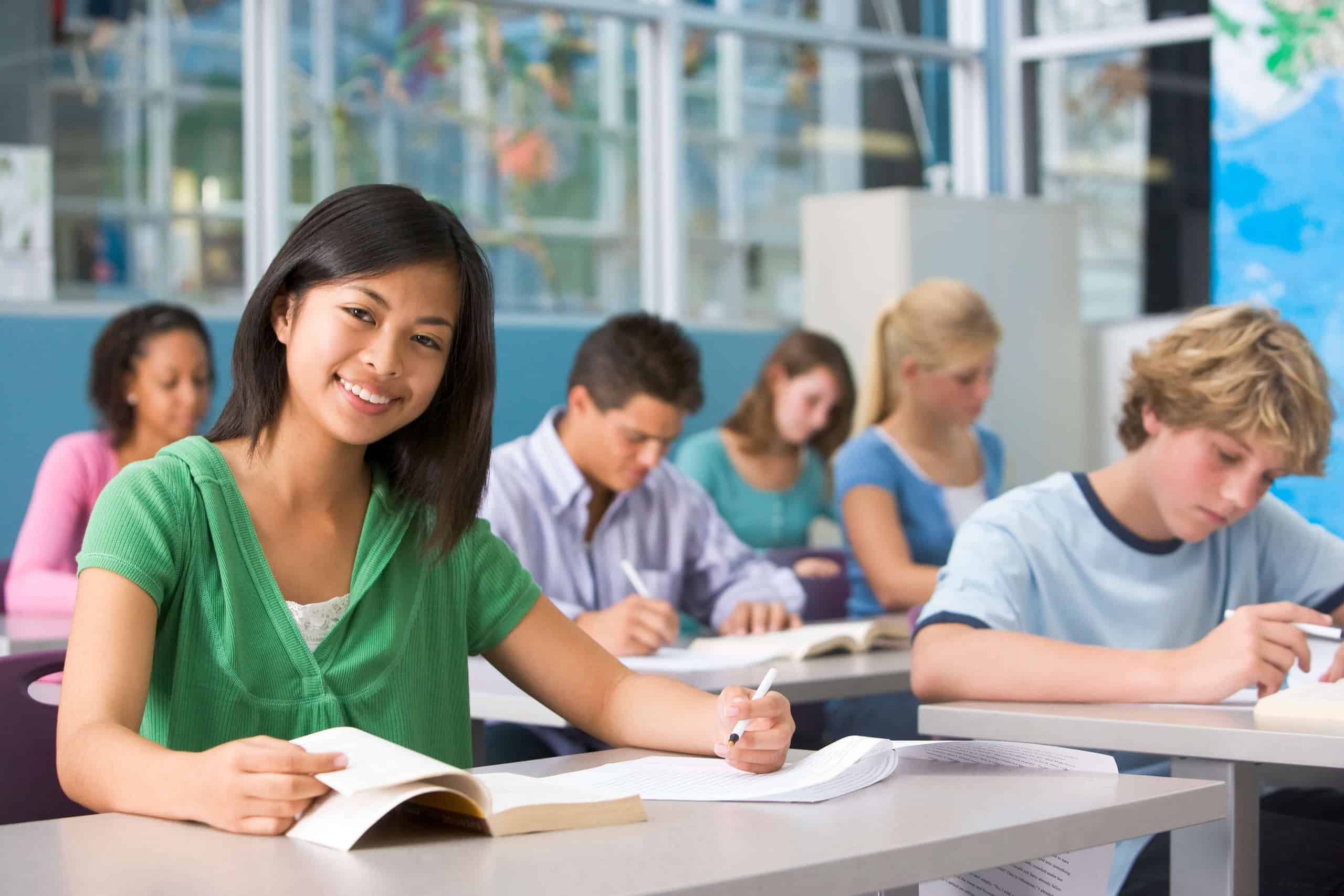 A Mindful Approach Raise SAT Scores & Lower Stress
YES! Summer Program – Youth Empowerment Seminar
Benefits of YES!
Confidence to make better choices and overcome challenges
Handle emotions and stress in a positive way
Freedom from destructive behavior cycles
Increased focus and productivity
Improved grades
Increased positivity
Although being a teen isn't easy, it doesn't have to be miserable! The Youth Empowerment Seminar (YES!) is a dynamic and fun program that challenges teens to take responsibility for their own stress & emotions. The dynamic programing is delivered through intro-spective and interactive processes in a format that teens can relate to.
Teens leave with a comprehensive set of tools for overcoming life's obstacles in a positive way. YES! is the program parents wish they could have taken when they were a teen!
Experiences:
"It makes me the person I want to be. I realized I can keep composure of myself so that I'm happy and I can keep other people around me happy."
"YES gives me the opportunity to relieve stress and calm down before I get to my day so I'm more focused on my work and I can get things done more easily"
"YES program was really fun for me because my high school is really academically stressful. It was really nice to have some time to relieve stress. I learned a lot of new techniques to help me focus, and get rid of nervousness and stress."
Dynamic Programming
The YES! sessions are not a typical learning environment.  Programming is delivered in a way teens can relate to, through experiential techniques, interactive discussions, and dynamic games.  This program is also offered in the YES! for Schools program, which is offered in schools across the country.  To complement the curriculum, there will be opportunities for:
Hikes over 380 acres of the Art of Living Retreat Center
Sports, like volleyball, basketball, kickball
Creative exploration, including work with clay
Bonfires & music
Water wars
Sample Schedule
7:30am              Wake up

8:00am              Breakfast

8:40am              Morning Session

11:45am            Extracurriculars

12:30pm            Lunch/Free time

2:00pm              Afternoon Session I

4:00pm              Game/Extracurriculars

5:00pm              Afternoon Session II

6:30pm              Dinner

7:45pm              Bonfire/Music

9:30pm              Evening wind-up

10:30pm            Rest time
Discount Packages and Adult Programs
10% off one YES! tuition if you are a resident of Watauga County
10% off your second teen program registration (any combination of GROW, ART Excel Camp, or YES!)
Interested in programs for adults? Adult retreats are also offered at the Art of Living Retreat Center. We offer various discounts for signing up for both youth and adult programs:
10% off one YES! tuition if you also sign up for a Silent Retreat
15% off one one YES! tuition if you register 2 or more children for summer programs at Art of Living Retreat Center and sign up for one or more adult programs.
Logistics & Venue
YES! participants will check-in from 3pm onward on June 28th.  Dinner will be available from 6pm – 7:30pm.  The first session will be June 28th, 7pm.  The final session will end July 4th, 12:30pm.
Transportation
We also offer shuttle service from Charlotte airport to the Art of Living Retreat Center.  Please contact us before booking your flight!
Venue
Participants will stay in shared rooms at the serene Art of Living Retreat Center in Boone, NC.  The Art of Living Retreat Center is atop Heavenly Mountain just outside of Boone:
639 Whispering Hills Rd  |  Boone, NC 28607
Policies
Waitlist
If your child is placed on a wait list for his or her session, their position will be determined by the order in which the application was received. Our wait lists are generally fluid as families change their plans and spaces open up throughout the year. We admit on a first come, first serve basis, so the earlier you apply, the better your chances are for admission. If at any point you choose to withdraw from the wait list, you may call, email, or write your request. Please note that in withdrawing from the wait list, you lose your spot, therefore, if you are considering a youth program for a future year, you might want to stay on the wait list because priority may be extended to wait listed campers vs. return campers.
Cancellation
In the event of withdrawal, tuition is refundable, minus a $100 processing fee, if written notice is received by the Summer Program Office by May 1, 2015. No refunds will be made after May 1, 2015 for early withdrawals, session changes, late arrivals, or no-show campers, except in the event of documented physical illness of the camper. In the case of such an event, 50% of unused tuition will be refunded.
Contact
For information about YES! please contact us:
800.392.6870  |  [email protected]