Miracles in the Mountains
"Miracles, Scribes, and Mystics"
Conference Overview
Over 40 years ago, Kathy Scott Perry, got into the wrong workshop, at a conference, by mistake. It was called, "Introduction to A Course in Miracles." That "mistake" cost Kathy her life, at least the one she had so carefully planned! After that fateful day, her life changed dramatically and miraculously, from a limited life of pain and struggle to an unlimited life of abundant Grace. The benevolence of the Course, took her places, she could have never dreamed of, and helped her accomplish things, she never knew were possible.
During her intensive study of the Course and Course related material. she found A Course of Love, The Way of Mastery, and other books. These teachings were all lovingly and painstakingly given to "first receivers", by a voice identifying itself as Jesus, Holy Spirit, or the Voice for Love. Kathy was so intrigued by the healing and transformative power of these magnificent works that she created the "Miracles in the Mountains" conference, in Colorado in 2012, featuring many of the scribes, channels, and authors, of these miraculous expressions of love!
Because the conference itself was a miracle, and because there have been many requests for another one, Kathy is heeding the call! The second "Miracles in the Mountains", Conference will be held on October 11-14, 2019. at the beautiful Art of Living Retreat Center, in the spectacular Blue Ridge Mountains of North Carolina. Many of the presenters from the Colorado conference will be returning, along with several new ones, all with the same purpose, to share their journey to wholeness through the transformational healing power of "Limitless Love, and True Forgiveness".
At this conference you will learn:
How these miraculous works came into being, and what they mean to all mankind
The transformational power of extending love and practicing forgiveness
How to connect with your original Self, the knowledge of who you really are.
To dissolve the obstacles to the presence of Love, and let love work through you
How to live in the flow of love and practice love as a state of being.
To stop giving away your power and learn that "We are all illuminators"
How to discover your Divine purpose
How to forgive the unforgivable.
To know that you are an infinite being and never alone
How to foster deeper connections with others and, most importantly, with ourselves.
To discover the truth of your magnificence, through learning and connecting, enveloped in a beautiful setting, along with like-minded people, with joy, humor, music and fun!
Jon Marc Hammer's 
On Love and Forgiveness:
The Shimmering and Only Reality and the Majestic Depth of restoring it!
We begin our journey in concept and Idea as mind begins to reduce its fear, and a new ripeness emerges for what is beyond Idea: a truly mystical transfiguration of heart, soul, mind, and 'body', to realize the fullness of the Christ. Jayem will share how to master forgiveness and heal the dynamics of the ego-mind. You will learn how to unfold Love by serving the Whole. Then the world disappears and reappears as Love Itself actively revealing Its own Nature to our awareness. We are 'returned to the ancient beginning' even in each moment: the completion of Forgiveness. What fun!
Mari Perron's
A Course of Love – Love and forgiveness may not always go hand in hand initially, but ultimately, they are the key in the lock, the exact combination that opens the door towards freedom.  Freedom is never the goal when first approaching vulnerable life events, but is the gift of forgiveness that shines through and is recognized.  Mari Perron and Mary Love illuminate examples from the groundbreaking book A Course of Love, received by Mari, and Grace, the story of Mary's infant daughter who died.  These women reflect the strength of relationship, the power of dialogue to heal, and creativity that is recognized when two or more are able to merge in support and discovery.
Gina Lakes 
"Christ Consciousness Transmission"
Gina Lake will be giving a Christ Consciousness energy transmission online. These Christ Consciousness transmissions are from Jesus and a circle of 27 Ascended Masters for the purpose of accelerating spiritual growth and awakening and healing longstanding issues. Jesus has said this about these transmissions:
"These transmissions come to you from the heart of God to the heart of the universe to your own heart. They are for you, for your awakening. Christ Consciousness is but one name for the universal force that I tapped into when I was alive and that you naturally answer to and step to when you are aligned with your divine nature. These transmissions will connect you with your original self, the knowing of who you really are."
To uplift and prepare people for the transmission, Gina will present a channeled message from Jesus created specifically for the Miracles in the Mountains conference
Beth Geer's
"Awakening to One Love" – Divine Purpose: In her talk, Beth will share her real life experiences, insights and channeled messages as given her through our collective Divine Inner Voice Who identifies Itself as the Voice of the Holy Spirit – Whom she continues to receive ongoing revelations from on a daily basis.  Often, the theme of love and forgiveness is running through each message. Love and forgiveness are the keys to opening our inner door that was never locked and are the keys to our awakening. But first, we must truly understand what it means to love and forgive. It is her goal to share what she's learned in order to help save others the time and effort it took her to understand our Divine Purpose; a Purpose that once fulfilled, will bring you joy, healing, inner peace, and a Grand Awakening.
Jon Mundy's
 A Course in Miracles –  Jon is one of the most beloved, and prolific Course in Miracles teachers and presenters in the world today. His talks are interesting, lively, and always full of, profound and useful information. John will base his talk on this chapter in the Course,
"The Limitless Love of God." ACIM T-14.X.6:12 "Being continuously maximal, the limitless Love of God offers everything to everyone always".
He will will also be doing a humorous presentation on Saturday night as Dr. Baba Jon Mundane, a stand up philosopher comedian.
Scott Stabile's
"Big Love" and Forgiving the Unforgivable – Scott relates how, against all odds, he found his way to forgiveness of the man who shot and killed his parents. By doing so, Scott invites us all to consider empathy as a guiding force in our lives in order to foster deeper connections with others and, most importantly, with ourselves. This talk will not only reconnect you to the transcendent power of love and forgiveness, but will also offer practical tools to help root you there.
Bios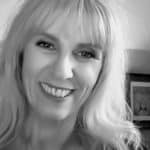 Mary Love is the author of Grace, a book that came into being after her infant daughter's death opened a place that no parent would wish to go.  Even before Grace was born, dreams, foreshadowing the shape of future events concerning her child began. After Grace's death, Mary's dream life and the dream lives of two close friends, Mari Perron and Julieanne Carver, began skyrocketing–demonstrating that life does not end, and we are forever connected in or out of time. Mary's book Grace, embraces a journey filled with confusion and ultimate love. From the judging of "why did this happen?" to the understanding that the "why" no longer mattered, love's path revealed wholeness. Forgiveness washes away all misunderstandings of truth. 
Mary studied film theory and how messages are transmitted. Having lived in Latin America when younger, Anthropology later became a natural point of entry at the University of Minnesota. The act of documenting what it means to truly be alive is reflected in all Mary is drawn to in life. She continues to work closely with Mari Perron via video and writing. This creative partnership has spanned 25 years with an intriguing focus on dialogue opening a new frontier of spiritual awareness.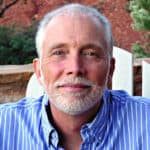 Nirmala – After experiencing a profound spiritual awakening in India, Nirmala has been offering satsang, (gatherings for the truth), since 1998. Nirmala offers a unique vision and a gentle, compassionate approach, which adds to this rich tradition of inquiry into our true nature. He is the author of Living from the Heart, Nothing Personal: Seeing Beyond the Illusion of a Separate Self, Meeting the Mystery: Exploring the Aware Presence at the Heart of All Life and Gifts with No Giver. He offers Nondual Spiritual Mentoring sessions to individuals, and along with his wife, Gina Lake, he offers Christ Consciousness Transmissions.  Information about his teachings and free downloads are available on his website at https://endless-satsang.com.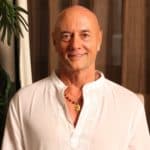 Jayem (Jon Marc Hammer)was the 'very reluctant channel' of the Way of Mastery, a profound pathway of enlightenment, which unfolded over years through an extraordinary encounter with Jeshua (Jesus) in 1987. It was the beginning of a long, sustained apprenticeship grounded in a deep and humble devotional gratitude to Jeshua for bringing the "grace-filled Light" that heals, awakens, and transforms. Jayem's surrendered studentship has blossomed him into a rare master teacher and gifted facilitator. He is known the world over for his compassionate, clear sharing of Truth and for his ability to rapidly help others 'cut to the chase' of the pain, wounds, and illusions that are binding them. He is devoted to the correction of the mind, restoration of the true heart and the return to Soul as our only Identity, at one –and at play – both with, and in, the infinite Divine Reality of 'God'.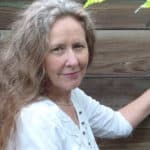 Mari Perron – From the time of her struggles as a rebellious teen, to being a young single mother, and on to working her way (as she thought of it) from shame to respectability, Mari was writing. As she wrote, she thought she "dealt with" her feelings. Mari's opportunity to do more than "deal" would come. In the tender and revealing time of her friend Mary Love's grief, after the loss of her infant daughter, a door opened for her to be vulnerable too. Three years later, Mary's dream of a "new course in miracles" alerted Mari to the nature of a call she'd been feeling for over a year, and in 1998, she became the first receiver of A Course of Love, following in the footsteps of Helen Schucman, scribe of A Course in Miracles.
This new course asked that Mari, and each of us, turn to our hearts, forgive the past, be vulnerable enough to share ourselves in the present, and be creative and collaborative visionaries, creating a new future. This Course, meant to be for the heart what A Course in Miracles is to the mind, is now widely read, and available in four foreign languages, with more on the way.
A lifelong writer, Mari also wrote The Given Self, Creation of the New, and collaborated with Mary Love on The Grace Trilogy. She lives in St. Paul, Minnesota with her husband Donny and cat Simeon, has three grown children, and four grandsons.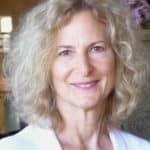 Gina Lake is a nondual spiritual teacher and the author of more than twenty books. She awakened to her true nature in 1999 and has been a channel since 1989. She has a master's degree in Counseling Psychology. In 2012, Jesus began dictating books through her, which she receives in the same way that Helen Schucman received A Course in Miracles. Her teachings are most similar to Eckhart Tolle's, Byron Katie's, Adyashanti's, and A Course in Miracles. In 2017, Jesus asked Gina and her husband, Nirmala, to offer Christ Consciousness transmissions to groups online. In addition to the energy transmission, these gatherings include a channeled message from Jesus. You can connect with Gina through her website at www.RadicalHappiness.com and her Facebook page at https://www.facebook.com/Gina-Lake-103715656336850/.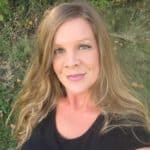 Beth Geer, has had a multitude of psychic, paranormal, and deeply profound spiritual experiences throughout her life, beginning around the tender age of 5 years old. After spending over 10 years studying, A Course In Miracles, Beth began to hear the Voice of the Holy Spirit open up within her, unlocking a powerful message from Him that she is deeply compelled to share with all of us. Beth promises that this message is simple and easy to understand, and that it will change your life forever. Once you hear this message, you won't be able to go back to your old way of being, or look at the world the same again.
Beth lives on a hobby farm in rural Minnesota, with her husband Paul, their two children Miranda and Samuel, along with many pet animals. She is a licensed pharmacist, currently working in the retail setting. She has compiled much of what she's learned in her highly acclaimed first book, "Awakening To One Love: uncover the inner peace and joy hidden within you"and her deck of Divine Messages scribed from the Holy Spirit titled, "Awakening Cards: 52 Divine Messages." You can find out more about Beth at; https://www.awakening2onelove.com/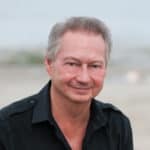 Jon Mundy Ph.D. is an author, lecturer, the publisher of Miracles magazine and the Executive Director of All Faiths Seminary International in New York City.
He taught courses in Philosophy, Religion and Psychology from 1967 to 2008 at the New School University and the State University of New York specializing in The History of Mysticism.
The author of 10 books, his newest book is A Course in Mysticism and Miracles. His earlier book, Living A Course in Miracles has become a perennial best-seller and now exists in 8 languages. He has produced over 115 YouTube presentations on A Course in Miracles. Including a chapter by chapter analysis of the entire text of the Course.
Jon met Dr. Helen Schucman the scribe of A Course in Miracles in 1973. Helen introduced Jon to the Course and served as his counselor till she became ill in 1980.
Larry Seyer (rhymes with FIRE) is a world class studio musician who gained national recognition as both a producer and engineer, garnering multiple GRAMMY awards during the process. For over 35 years, he worked with some of the biggest names in the music industry including Asleep At The Wheel, George Strait, Manhattan Transfer, The Dixie Chicks, George Martin, Dolly Parton, Willie Nelson and over three-hundred other Texas and national artists.
Larry has been a student of "A Course in Miracles" since 1988 and has helped thousands of people find the Course via the presentations he gave at Divine Cosmos Conferences held worldwide with David Wilcock.
He currently plays music full time in Hawaii and writes humorous little books about Oneness. His latest release, "There is Only ONE of us here – and it's not you" was released on September 9th, 2018. Find out more about Larry here: [email protected]
Scott Grace; Modern Day Troubadour, Cosmic Comedian, and a vessel at the Angelic Musical Messenger Service
Scott Grace has been studying and arguing with A Course in Miracles since 1985. In1995, Jesus appeared in his mind and began casual conversations that made the Course and life a whole lot easier. In fact, Scott Grace emanates ease. Scott is a superior storyteller and oozes Universal truths with a humorous touch. What to expect from Scott at the conference: the Truth, gift-wrapped in joy, music, and humor. Visit Scott at www.scottsongs.com
Back by popular demand, Scott, often called the Spiritual Dr. Seuss, will be our musical emcee. Through story and song, he brilliantly, and humorously weaves everything, and everyone, together, into one beautiful, harmonious whole!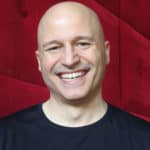 Scott Stabile's inspirational posts and videos have attracted a huge and devoted social media following, including more than 350,000 Facebook fans alone. Scott's parents were murdered when he was fourteen. Nine years later, his brother died of a heroin overdose. Soon after that, Scott joined a cult that dominated his life for thirteen years before he summoned the courage to walk away. Through writing and speaking, Scott relates these profound experiences as well as everyday struggles and triumphs in ways that are universally applicable, uplifting, and laugh-out-loud funny. Whether silencing shame, rebounding after failure, or moving forward despite fears, Scott shares hard-won insights that consistently return audiences to love, both of themselves and others. Scott is the author of Big Love: The Power of Living with a Wide-Open Heart, Just Love, and Iris. A passionate love advocate, Scott runs daylong empowerment workshops nationally and internationally. Find Scott at his website, www.scottstabile.com, on Facebook, www.facebook.com/scottfrankstabile, or on Instagram, www.instagram.com/scottstabile.
Rooms & Pricing
Retreat: Hotel Room Single
Rate includes King Bed or Two Full Beds, flat screen TV, wifi, refrigerator, private bath, daily vegetarian meals.
$995.00
---

Retreat: Hotel Room Double Sharing
Rate includes King Bed or Two Full Beds*, Room will be shared with a maximum of 1 other individual.
$843.00
---

Retreat: Retreat Room Single
Rate includes Twin Bed, daily vegetarian meals (dinner the night of check-in and breakfast, lunch, and dinner throughout your stay.
$891.00
---

Retreat: Retreat Room Double Sharing
Rate includes Twin Beds, Room will be shared with a maximum of 1 other individual from the same gender.
$780.00
---

Retreat: Retreat Room Triple Sharing
Rate includes Twin Bed, Room will be shared with a maximum of 2 other individuals from the same gender.
$733.00
Post Conference Options
Optional Post Conference Workshops and Events:
Please remember that those staying onsite during this time only have to pay the additional tuition.
Those who choose to commute and only come to the post-conference events must pay the tuitions plus a $25/workshop commuter fee (does not inlcude meals) or $100/day commuter fee (includes meals). (Please use the links above or on side box under Optional Post Conference Workshops to register)
Post Conference Workshop Descriptions
Scott Stabile – "Writing Yourself" workshop 
Open, honest writing changes lives, especially the life of the writer. Many studies have confirmed what those who keep a journal already know: a consistent writing practice can improve our physical, mental and emotional health.
Writing clarifies. Writing empowers. Writing heals.
In this workshop, author Scott Stabile will guide you through writing exercises designed to help you unlock deeper truths about yourself, so that you can approach your life with a clearer and more expansive understanding of who you are and what you need in order to live a more peaceful and fully realized life. Whether you write every day, or have never used writing as a tool for personal growth, you will benefit from this opportunity to connect deeply with your inner voice. The focus here is not on grammar or technique, but on honest and brave internal exploration, and the belief that writing of this nature can lead to self-discovery and personal empowerment.
Along with the targeted writing exercises, Scott will lead class discussion and share the unfiltered, compassionate insights to which his many readers and listeners have become accustomed.
Scott's workshops are always intimate, with direct access to Scott. You'll have ample opportunity to ask questions, share your experiences, and connect with other open-hearted, courageous souls.
Absolutely no writing experience necessary to benefit from the insights you'll discover in this workshop.
* Developing a new relationship with fear so that it no longer controls us
* Embracing vulnerability and overcoming shame
* Using empathy to deepen connections and invite forgiveness
* Working with anger so that we can release it
* Discovering our most authentic selves
* Recognizing love as our greatest healer
* * * * *
Here's what past attendees had to say about Scott's workshops:
"I had no idea of the level of connection, insight and action that would be inspired by one afternoon workshop with Scott. Through love, candid conversation and creative exercises, I emerged ready to take on my fears and excited to make progress toward my dreams while gaining a new-found support network in the wonderful people I met during the workshop." – Kristin H.
"I can't say enough good things about Scott's workshop. He is such a warm and loving presence and it is felt the moment you enter the room. I felt safe and supported by not only Scott but the participants. I learned such valuable tools and techniques that afternoon. I have already put in to practice what I learned and will continue to do so for many years to come. Highly recommended." – Danelle S.
"If Scott comes to your town, GO to his workshop. Drop everything and GO. You will walk away feeling more aware of yourself, and most likely more at peace with yourself. I sure did. The writing exercises are exceptional, but there's something about Scott specifically that blew me away. Such wisdom and compassion. And he's really funny too. Like I said, JUST GO. You will be so grateful you did." – Jenny K.
Awakening – Presence through Creativity Concert
This amazing group, Awakening, composed of, Christina Undhjem, Rune Karlsen, Kenneth Laugen, and Anne Eidsaune, are based in Trondheim, Norway. They are all Course In Miracles students. Their mission is to assist you to feel the presence of love within yourself. "Awakening" combines a visual experience with a live concert, a beautiful combination of sound and light. Starting with a color meditation, you are taken on a journey throughout the body, using colors, sound, vibration, and rhythm to raise your presence. Using self composed Angelic songs and art, they create a universe that will send you on a beautiful journey into yourself! Don't miss this rare opportunity to hear and see them in an immersion concert of color, light, joy peace and Awakening!
Mari Perron and Mary Love – "We Are All Illuminators; The Energy of Us"
Our power is hidden in plain sight. This power is not a singular response but a movement into true creatorship which cannot ever be done alone.
It is the Energy of Us. And this movement is electric.
What is below the surface of this movement? Each of us has given our power away, gladly, discounting what moves within us. When this is done we set up a resistance, a blinding of our own power within. Can we surrender to one thought? That we are all illuminators?
We are all illuminators.
How long can each of us downplay, or stuff, our own innate wisdom in fear that it is not "enough"? This is what is spoken of in A Course of Love (ACOL), where Jesus requests that each of us move together, that the end of learning is here. Jesus has passed the baton to us. We are the Power.
Mary Love was inspired to share The Energy of Us. Together with Mari Perron, they will speak of the way they have experienced this energy and the way that ACOL acknowledges it. Our inner individual gifts extend from inner knowing. The vehicle is Relationship and the delivery system is Dialogue.
Let's get out of our own way and begin moving together.
Jayem Hammer – "Living Practices of the Way of Mastery"
Based on our discoveries during the Conference sharing, together we will immerse in Some of the key Living Practices of Way of Mastery, discovering that the 'holy spirit' is a living vibrant energy/intelligence Jeshua called the 'shem'; all of His original teachings were about 'attuning to the flow' of Light. In lively diads we will learn how to rest more deeply than ever and to guide others via Radical Inquiry to move beyond the superficial levels of Idea/Belief that must finally give way beyond 'mind' and open us as Living Soul. What if body and world were never an error, but opportunity to incarnate Christ, and that ego and even fear are transformed into angels when met with Love and Presence?
Come ready to 'set aside all thought of what you have believed', to rest in the playful innocence of our real Being, to be changed, opened, and transformed! At this workshop you will:
*Heal the fundamental wounds of Incarnation.
*Heal the dynamics of the ego-mind.
*Master the Breath and self-observation.
*Master Forgiveness.
How to unfold Love by serving the Whole.
*And to realize the fullness of the Christ
Schedule
Miracles in the Mountains,
October 11 – 14, 2019 –  Schedule
Friday, Oct. 11
5:00 pm -6:00 pm Conference Check in
6:00 pm – 7:00 pm Dinner
7:00 pm – 7:20 pm – Newcomer Orientation
7:20 pm – 7:40 pm Welcome – Kathy Scott Perry – Scott Grace
7:45 pm – 9:15 pm Opening Keynote – Jon Mundy  – " A Course in Miracles"
9:15 – 9:45 pm Closing by "Awakening"
Saturday, Oct. 12
7:30 am – 8:30 am Yoga
7:30 am –  9:30 am Breakfast
9:30 am – 11:30 am – Mari Perron and Mary Love – "A Course of Love"
11:30 am – 12:30 pm – Kathy Scott Perry – "Forgiving the unforgivable"
12:30 pm – 2:00 pm Lunch
2:00 pm – 4:00 pm – Jon Marc Hammer – "The Way of Mastery"
4:00 pm – 5:00 pm – Gina Lake and Nirmala – Jesus channeling  "Christ Consciousness Transmission"
6:00 pm – 7:00 pm Dinner
7:00 pm- 8:30 pm – Keynote, Scott Stabile – "Big Love" and Forgiving the Unforgivable.
8:30 pm –  9:00 pm Baba Jon Mundane; spiritual comedy
9:00 pm – 10:00 pm – Larry Seyer; Music, fun and dancing
Sunday, Oct. 13
7:30 am – 8:30 am Yoga
7:30 am – 9:30 am Breakfast
9:30 am – 11:30 am – Beth Geer – "Awakening to One Love"
11:30 am – 12:30 pm – "Awakening" and closing ceremony
12:30 pm – 2:00  pm Lunch – End main event.
Post Conference Events
2:00 pm – 5:30 pm – Scott Stabile;
"Writing Yourself Workshop"
(Optional/separate admission fee)
6:00 pm – 7:30 pm Dinner
7: 30 pm – 9:00 pm " Awakening" full Concert (Optional/separate admission fee)
Monday – October 14
7:30 am – 8:30 am Yoga
7:30 am – 9:00 am Breakfast
9:00 am – 12:00 pm – Mari Perron and Mary Love Workshop;
"The Energy of Us"
(Optional/separate admission fee)
12:00 pm – 1:30 pm Lunch
2:00 pm – 5:00 pm – Jayem Hammer workshop;
"Living Practices of the Way of Mastery"
(Optional/separate admission fee)
6:00 pm – 7:30 pm Dinner
7:30 pm Free Time – (Kirtan)
Tuesday, Oct. 15
7:30 am – 8:30 am Yoga
7:30 am – 9:30 am Breakfast
11:00 am Check out
9:30 am – 12:00 pm Free Time
12:00 pm – 2:00 pm Lunch
Location
Directions for Printing
Download a print file of the directions

Address
The Art of Living Retreat Center
639 Whispering Hills Rd.
Boone, NC 28607

Phone Number
If you need anything, just give us a call.
Phone: (800)-392-6870

A warning about using GPS!
We do not recommend using your GPS for driving directions, as many roads are incorrectly marked in the navigation system and inputting our address will take you on a wild ride. Instead, we recommend using Google maps (above). Many prefer to travel the Blue Ridge Parkway route only May through October since the road closes often in winter.

MAP
Click here to open the map in Google Maps

Nearest Airport
There are several airports within driving distance from the Art of Living Retreat Center:
Charlotte-Douglas International Airport (CLT) in Charlotte, NC (100 miles).
Tri-Cities Regional Airport (TRI) in Johnson City, TN (80 miles)
Piedmont Triad International Airport (GSO) in Greensboro, NC (110 miles)

Shuttles
The Hickory Hop shuttle goes from Charlotte airport to Boone five times daily. The cost is $90 per person. Please mention you are going to the Art of Living Retreat Center in Boone. Reservations are required, so please book ahead by contacting them directly. (828) 327-2340

Car Rental
Enterprise, Avis, Alamo, Hertz, National and Budget all offer car rentals at Charlotte airport. Please contact the rental company directly for pricing.
Uber: Uber has arrived in Boone. It is often possible to take an Uber from Charlotte airport all the way to the center's reception. This is a very cost-effective option when traveling with friends or family.

Public Bus
The Mountaineer Express goes from Boone to Charlotte at 9:25am and from Charlotte to Boone at 6pm daily. Please check their schedule for current timings. To reach the Charlotte bus stop, you can take the Cat5 airport express. Once you arrive in Boone, you can take an Uber to the center.