Yoga Teacher Training Immersion
You get to live the path of yoga.
A yoga teacher training immersion allows you to experience yoga's treasures without the demands of the everyday grind. Imagine waking up and watching the sun peek over the mountains. You sip a cup of tea without the pressure of an endless "to do" list or a stressful commute to work. You walk to your morning yoga class greeted by crisp mountain air. Your days are filled with good conversation, delicious food, and quiet contemplation. You enjoy three delicious vegetarian meals prepared with love, while your table overlooks the expanse of blue mountains that stretch into infinity.
In this setting, free from distraction, you are able to focus your energy and absorb yoga's benefits more fully.
You are part of a yoga community unlike any other.
When you immerse yourself in a residential program, you receive the rare opportunity to live and practice with your yoga teachers and fellow journeyers. This resembles the ancient tradition of apprenticeship, where the student learns directly from the master. The yogic path is full of new insights and profound experiences—it is crucial to choose a yoga teacher training program that offers a nurturing environment to support you on your path. The friendships you form during your training are built upon love, laughter, and genuine connection.
We are actually hosting yoga teacher training immersion sessions with Lotus Pond Yoga that cultivates this supportive learning environment, allowing your yoga journey to unfold in a way that is inspiring, transformative, and healing.
You form healthy habits that become part of your life.
When you break away from your routine, you have already taken the first step to creating the life you want. Being in a residential program lets you easily forge and sustain positive habits that can then be carried into every facet of your life. Waking up refreshed, eating nourishing food, and being present become a natural part of your day. Yoga is intended to be a practice woven into our lives, not simply to be experienced when we are just on our yoga mats. A yoga immersion allows you to solidify these positive lifestyle choices, and ultimately carry them with you after your yoga training, weaving them into every endeavor.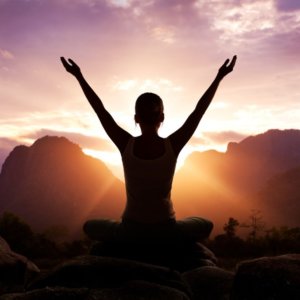 You realize what's truly important.
So many people pursue an idea of happiness, yet end up feeling unfulfilled. They work at jobs that leave them exhausted, and they feel burdened by so many responsibilities that pull their energy in different directions. The wisdom of yoga offers an antidote to the stresses of modern life, and a yoga teacher training immersion is one of the best ways to fully put this wisdom into practice. It is then from this space, free from the ego's demands, that you can tap into your own inner wisdom. It is through this carefully crafted process that The Lotus Pond YTT Program helps you access "the teacher within" and draw forth your own strengths.
Yoga teacher training immersion     accelerate your growth.
You will amaze yourself after spending nearly one month in a yoga teacher training immersion. The daily practices and deep studies will accelerate your growth as both a student of yoga and a yoga teacher. The intensive program allows you to devote your full time and awareness to your training, and as a result you are able to absorb the knowledge and experience the benefits of yoga.
Throughout the program, many yoga teacher trainees discover a remarkable transformation in their physical health, strength levels, and sense of well-being. In this expedited process, they can become Yoga-Alliance certified 200-hour yoga teachers and begin sharing these gifts with others. For those who know they want to become yoga teachers and are ready to change their lives in a profound way, the yoga teacher training immersion is an excellent option.
The Art of Living is an idyllic place to dive into your yoga studies: The Lotus Pond Yoga Teacher Training offers its 200-hour certification August 3-31, 2015. Spaces are available! Learn more about yoga teacher training immersion here.
Are you trying to choose a yoga teacher training that's right for you? John has put together a guide that contains some of the key questions to ask during this process.

All the best and happy practicing!
Interested in learning more about programs at the Art of Living Retreat Center? Check out our annual catalog here.