Journey effortlessly back to your true nature
A profound spiritual immersion. Journey effortlessly back to your true nature and find a calm, clear and peaceful state of mind. Emerge recharged and refreshed with a greater focus and joy.
Deep Rest & Rejuvenation
These days, do you find it hard to connect with your own nature – with who you really are? Sometimes, all it takes is time in stillness and silence to allow the racing mind to slow down, to come to a halt and allow us to be ourselves again. A silent retreat is designed for just this purpose.
"I feel more like myself after a silent retreat.  My life goes smoother after it, I feel the difference for 3-6 months."
~Daniel Moss
Create Big Shifts in Your Life
A silent retreat can help you drop limiting beliefs, regrets and worries, and tap into a bigger vision for yourself. You come back to your life more grounded, more centered, more wise. You find a joy that is unshaken by outer circumstances. And the more often you do a silent retreat, the more this strength and freedom builds inside of you.
Structured Retreats
While other retreats could leave you a little to your own devices to find some silence amidst a quiet atmosphere, many people find it challenging to know how to quiet their own minds. With this in mind, we actually start with two days of guided activities, including talking, to prepare you for an amazing experience of inner silence.
Our silent retreats provide optimal conditions for sinking deep within and breaking free from our mental chatter. Your whole day is carefully guided and crafted to give you as relaxing and transformative an experience possible. It's no wonder that many course participants refer to it as the ideal vacation for body, mind, and spirit. Silence is a way to renew yourself physically, mentally, and spiritually.
Get much-needed rest in an all-inclusive guided retreat
Go deeper with advanced guided meditations, silent inquiry and rejuvenating yoga
Realign with your inner truth
Meditation is the journey from movement to stillness, sound to silence.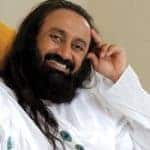 Sri Sri
"Your needs are fully taken care of. You are being loved very dearly. This reminder softens you; brings about miracles around you, and changes your life. This reminder brings plentitude: there is nothing lacking for you. And that is the complete 'letting go'."