Become your own wellness advocate with enthusiastic Ayurvedic cooking instructor Diana Bellofatto!  
During this weekend, we will explore the different bodily constitution types (known as vata, pitta, and kapha) and how best to nourish them throughout each season. 

This program begins on the first day of summer so, we will explore making summer seasonal recipes.
 
* Learn how to best nourish your body type.
• Learn to cook delicious meals with fresh, seasonal ingredients that support our busy lifestyles.
• Deepen your understanding of your bodily constitution (prakruti). 
* Cultivate an understanding as to why good quality digestion is paramount to being healthy.
* Learn the medicinal qualities of spices & ghee and explore making a spice mix to support your body's own unique dietary needs!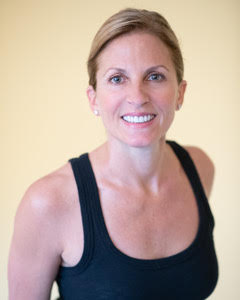 Diana Bellofatto's life has been steeped in yoga and Ayurveda since 2001.  She is a graduate of the Kripalu School of Ayurveda and is a certified professional level Kripalu yoga teacher. She also holds certifications in Yoga for the Back & Scoliosis, Yoga Therapy, Yoga for Pregnancy, and Yoga for Eating Disorders.
Diana received a strong foundation in Ayurveda from the the foremost physicians and educators in Ayurveda – Dr. Vasant Lad, Dr. John Douillard, Dr. Claudia Welch, Dr. Robert Svoboda, Dr. Scott Blossom, Dr. Jay Apte, Dr. David Frawley, and more.
Diana went on to continue her Ayurvedic studies at Dr. Vasant Lad's Ayurvedic Institute and then continued her training in India to strengthen her voracious appetite for learning about Yoga and Ayurveda.
While at Dr. Lad's institute, Diana was extremely fortunate to meet Michele Schulz, an amazingly gifted staff member, who ignited her interest in Ayurvedic cooking.  Diana went on to study intensively with Michele Schulz to formalize her training in Ayurvedic cooking.
Diana believes that being an active participant in one's own self care is vital; especially, in the kitchen!  She continues to study Yoga and Ayurveda and is passionate about sharing these teachings with others.  It is her intention for the outstanding, therapeutic benefits of Yoga and Ayurveda to provide empowerment to others so that they can lead happy, healthy, balanced lives.
Diana also writes and publishes her Ayurvedic recipe articles on the Art Of Living Retreat Center blog.
All options include daily vegetarian meals from dinner on the night of check-in through lunch on the day of check-out. (Rates below are Per Person)
The private retreat room has twin beds, a private bath and complimentary wifi.
Shared Retreat Room (2 People)
The shared retreat room has twin beds, a private bath and complimentary wifi. One other person of the same gender will share the room with you. 
Shared Retreat Room (3 People)
The shared retreat room has twin beds, a private bath and complimentary wifi. Up to two more people of the same gender will share the room with you.
To be determined. 
Call for more details:
Meals are served during the following times – 7:30-9:30am for Breakfast, 12:00-2:00pm for Lunch, and 6:00-7:30pm for Dinner. Food will be put away at the ending times, but the dining hall will remain open.
Optional Saturday Activities
Guided Nature Walk:      
 1:30-2:30pm or 3-4pm
Pottery Class:
2-3pm, 3-4pm or 4-5
639 Whispering Hills Rd, Boone, NC 28607
Discover deep rest and rejuvenation in a pristine natural setting in the Blue Ridge Mountains of Boone, North Carolina. Set amidst 380 acres of pristine forest high up in the Blue Ridge Mountains is a tranquil sanctuary. The perfect place to begin your journey to wellness. *NOTE* Please avoid using GPS…It will take you up a private road to a locked gate.  Use directions provided on this site.
For room reservations & spa retreats, we have a 24 hour cancellation policy.
For all other retreats, please be sure to check the registration page specific to that retreat.
To encourage a healthy environment we ask that guest to not consume alcohol or meat in our public spaces, however guests may enjoy these items in their rooms. That being said our property is always smoke-free.
Yes, we ask that guests with food allergies simply inform us so we can communicate those needs to our chef. Typically we label potential allergens such as gluten, dairy and nuts.