After careful reflection on how to handle this large gathering due to concerns about Coronavirus (COVID-19), we've made the decision to change this program to a live-streaming event only. If you are currently registered for the program, we ask that you do not contact us as we are currently experiencing high call volume. We will reach out regarding next steps within the next week.

We will update this page as soon as we have new information.
Thank you!
Join us for the 16th annual NAMA Conference:
Ayurveda and Spirituality
We are excited and honored to host the 2020 conference at our beautiful center in Boone, North Carolina. The National Ayurvedic Medical Association (NAMA) board, committee, staff, and volunteers work diligently to bring an annual event that delivers an abundance of valuable tools and education to NAMA members and the community at large. Last year's event was a significant achievement, with the highest number of attendees to date. Join us for an event brimming with educational experiences and community spirit!
Make sure to check out the Art of Living Retreat Center special offers for NAMA conference guests below. 
Friday, April 24 | 7:30–8:30 pm
AYURVEDA AND SPIRITUALITY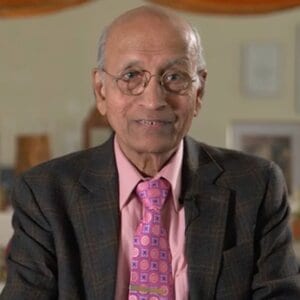 Vasant Lad is a native of India and served for three years as the Medical Director of the Ayurveda Hospital in Pune, India. He was a Professor of Clinical Medicine at the Pune University College of Ayurvedic Medicine for 15 years. He holds a BAMS degree from the University of Pune and a Master's of Ayurvedic Science (MAsc) degree from Tilay Ayurveda Mahavidyalaya. His academic and practical training include the study of allopathy (Western medicine) and surgery as well as traditional Ayurveda. He traveled to the U.S. in 1979 and started the Ayurvedic Institute in 1984. The author of numerous books, Vasant Lad is respected throughout the world for his knowledge of Ayurveda.  His work, which comprises over 500,000 copies of his books in print in the U.S., has been translated into more than 20 languages.
Saturday, April 25 | 7:30–8:30 pm
THE NATURE OF REALITY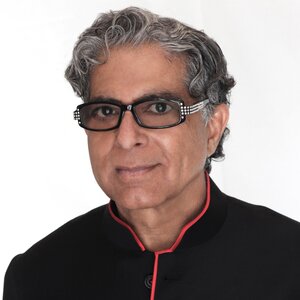 Deepak Chopra MD, FACP, Founder of The Chopra Foundation and Cofounder of The Chopra Center for Wellbeing and Jiyo.com, is a world-renowned pioneer in integrative medicine and personal transformation. TIME magazine has described Dr. Chopra as "one of the top 100 heroes and icons of the century." Dr. Chopra is board certified in internal medicine, endocrinology and metabolism, a Fellow of the American College of Physicians, and a member of the American Association of Clinical Endocrinologists. He serves as a Clinical Professor of Medicine at the University of California, San Diego, and is the host of the podcast "Deepak Chopra's Infinite Potential" (March 18, 2019). Dr. Chopra is recognized as a prolific author of over 86 books translated into over 43 languages, with 26 books reaching the status of New York Times bestsellers.
Saturday, April 25 | 9:00–10:00 am
AYURVEDA SADHANA
AWAKENING YOUR INNER MEDICINE POWER TO NOURISH AND HEAL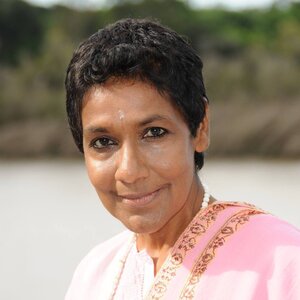 Maya Tiwari is an Ayurveda pioneer and best-selling author working in the field for more than 30 years. She established one of the first Ayurvedic school in North America in 1981, the Wise Earth School. Through her humanitarian work of Living Ahimsa and Peace Mandala, participants are taught to create inner harmony. Maya is a regular Featured Speaker at the Parliament of World Religions and other inter-faith conferences worldwide.
Sunday, April 26 | 9:00–10:00 am
AYURVEDIC YOGA THERAPY FOR SPIRITUAL WELLNESS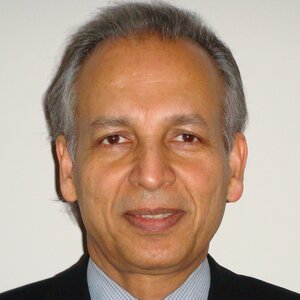 Dilip is a retired vascular surgeon turned yoga acharya, Certified Yoga Therapist, Ayurvedic Yoga Therapist, and Certified Ayurvedic Health Counselor. He serves on local and national healthcare boards, such as the American Heart Association, Hampton Roads Chapter, VA, and Life in Yoga Institute. In January 2019 he was awarded a Doctor of Letters degree in Yoga by the best yoga university in the world, SVYASA (Swami Vivekananda Yoga Anushandhana Samsthana) of Benfaluru, India. His latest book was published in 2017, Yoga Therapy, Ayurveda, and Western Medicine: A Healthy Convergence. Dr. Sarkar is a lifetime member of NAMA.
Pre-Conference Practicums
Friday, April 24
AYURVEDIC SKIN AND BEAUTY CARE
Time: 8:30–11:30 am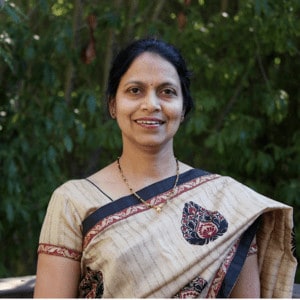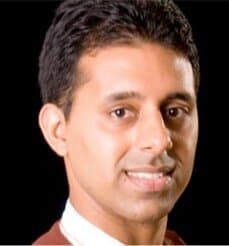 Practicum is a separate registration.
Earn 5 PACE credits for attending. Cost: $95 Members; $115 Non-members
FOUNDATIONAL PRACTICUM Ayurveda has a long tradition of developing daily routines, practices, and special products for maintaining a radiant and beautiful appearance. The presenters will present these ancient Ayurvedic beauty secrets in the light of the latest medical research. Come join our presenter(s) to learn some new recipes for caring for your hair, nails, skin, eyes, and more, while gaining hands-on experience In Ayurvedic self-care.
Friday, April 24
HOW TO START A PRACTICE FROM THE GROUND UP
Time: 8:30–11:30 am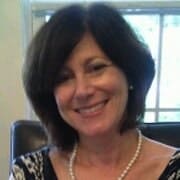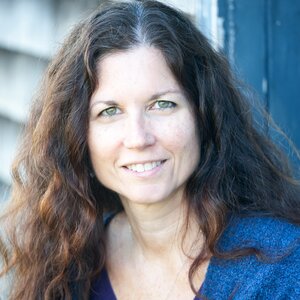 Practicum is a separate registration.
Earn 5 PACE credits for attending. Cost: $75 Members; $95 Non-members
FOUNDATIONAL PRACTICUM Building your own Ayurvedic practice from the ground up is no easy feet. Juggling the myriad details and steps involved—finding a location, adhering to government-mandated regulations, understanding and managing the revenue cycle, investing in the right tools and keeping up with patient satisfaction, legal contracts, and intake forms—means you can easily become overwhelmed and miss crucial steps in the process. This practicum will cover the above topics so you can discover the best way to start your practice from the ground up.
Friday, April 24
AYURVEDA FOR DAILY LIVING: FIVE SENSE THERAPY
Time: 1:00–4:00 pm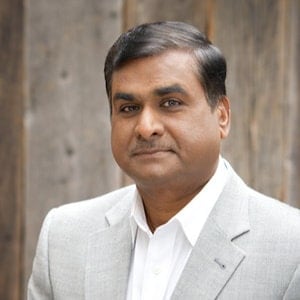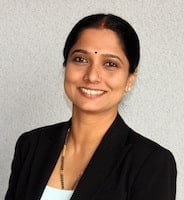 Practicum is a separate registration.
Earn 5 PACE credits for attending. Cost: $95 Members; $115 Non-members
FOUNDATIONAL PRACTICUM This practicum will cover the basic rituals of caring for our five senses in support of our health as well as the prevention of disease. We will look at common health conditions that can be improved by these focused techniques. Demonstration and practice of special techniques, such as jala neti, abhyanga, tongue scraping, oil pulling, and nasya, will be included in the session.
Friday, April 24
CLINICAL APPLICATION OF MARMA THERAPY
Time: 1:00–4:00 pm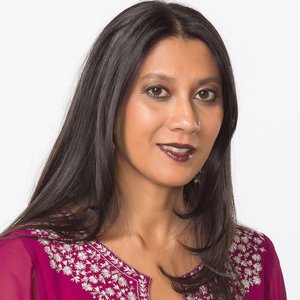 Practicum is a separate registration.
Earn 5 PACE credits for attending. Cost: $75 Members; $95 Non-members
FOUNDATIONAL PRACTICUM Ayurveda defines marma points as junctions between the physical, astral, and causal bodies.To understand the role of marma points in Ayurvedic medicine we must go beyond the confines of the srotamsi and enter into the realm of the nadis, where the proper flow of pranais restored for optimal health. This practicum will provide hands-on experience in marma therapy as well as the theory behind this technique for managing common diseases.
Friday, April 24
HOW TO HARNESS THE POWER OF THE DIGITAL AGE FOR YOUR PRACTICE
Time: 1:00–4:00 pm
Practicum is a separate registration.
Earn 5 PACE credits for attending. Cost: $75 Members; $95 Non-members
FOUNDATIONAL PRACTICUM This specialized practicum will help unravel the complexities of today's digital marketing environment and enrich your understanding of how to navigate its continually evolving opportunities and challenges. Topics addressed will include audience demographics and psychographics, P&L, digital marketing analytics, search engine optimization, and social media marketing. You'll come away from this hands-on training with a powerful new set of stories, concepts, and tools to help you digitally create, distribute, promote, and price your Ayurvedic products and services.
Saturday, April 25
FOODS THAT NOURISH THE MIND (PANEL)
Time: 11:00 am–12:30 pm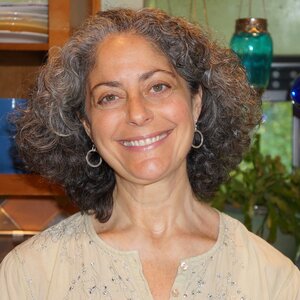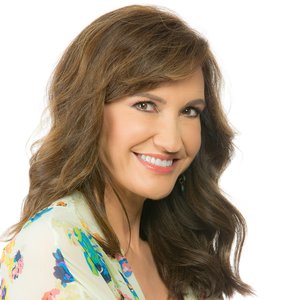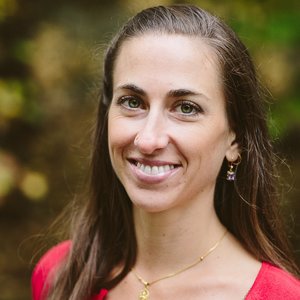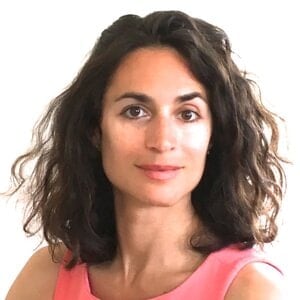 FOUNDATIONAL TRACK Food provides us with not only sustenance for our bodies but also the basic gunas ("qualities") that will either disturb or promote a peaceful and happy mind while nourishing our spiritual "bodies" as well. Our panel of presenters will provide examples of these foods as well as case studies from their practice that look at food's role in emotional and spiritual health in a real-world context.
Saturday, April 25
FOODS THAT NOURISH THE MIND (PANEL)
Time: 11:00 am–12:30 pm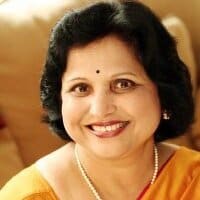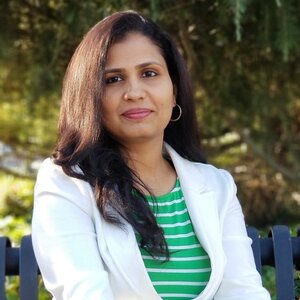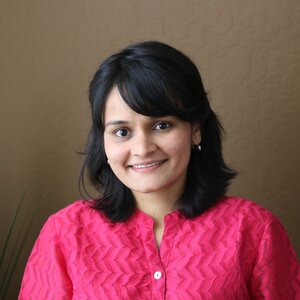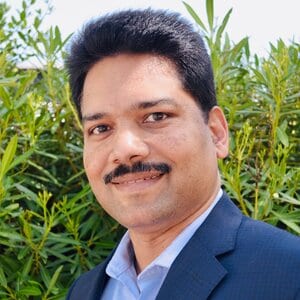 ADVANCED TRACK Our panel of experts will share their experience of treating digestive disorders, focusing on their use of the Ayurvedic model of dravyagunato determine how to effectively integrate formulations from the Ayurvedic and Western pharmacopoeias. Each presenter will share a special case study that has proven successful in his or her practice and will include his or her top 10 herbs and formulations for digestive health.
Saturday, April 25
INTRODUCTION TO KAUMARBHRITYATANTRA (INDIVIDUAL)
Time: 11:00–11:40 am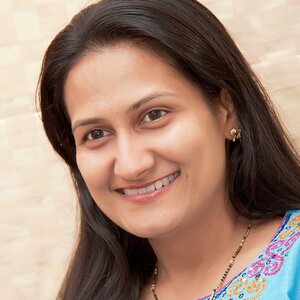 ADVANCED TRACK There is a special place in Ayurveda for the support of a woman's health during pregnancy and the postpartum period. An understanding of all phases of fetal development and of how best to nurture the mother during each one is crucial to optimizing the pregnancy while securing the long-term health of both mother and child. `
Saturday, April 25
SCIENCE OF SLEEP (INDIVIDUAL)
Time: 11:50 am–12:30 pm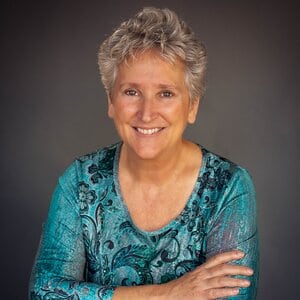 FOUNDATIONAL TRACK – Sleep is considered one of the three pillars of a healthy life. More and more people are suffering from sleep issues that can compromise health on multiple levels. Modern pharmaceuticals can be helpful in the short term but can also cause complications. Finding a natural solution is always the best approach. Come and learn yoga nidra, pranayama, herbal protocols, and other yogic and Ayurvedic techniques for improving sleep.
Saturday, April 25
PAIN MANAGEMENT (PANEL)
Time: 2:00–3:30 pm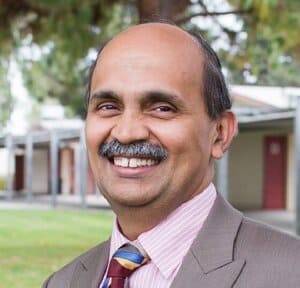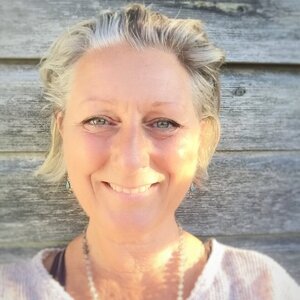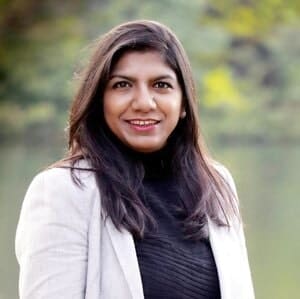 ADVANCED TRACK – As the overuse of opioids to manage pain has reached crisis proportions in this country, pain management has become one of the hottest medical issues of our time. At this point, research into natural approaches to pain management and ready access to methods and professionals that can help should be critical medical priorities. Ayurveda and yoga provide unique, time-tested approaches to managing this condition, and both of these ancient disciplines are poised to become part of the solution to this modern crisis.
Saturday, April
VASTU: SCIENCE OF OUR LIVING SPACES (INDIVIDUAL)
Time: 2:00 pm – 3:30 pm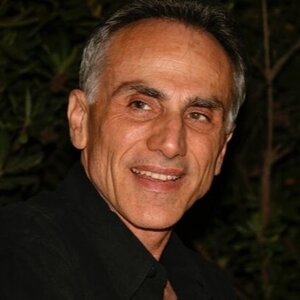 FOUNDATIONAL TRACK – Vastuis the ancient art of sacred architecture used to create home and work spaces that support greater health, vitality, and joy. Come learn how to incorporate the life force into your living spaces and understand the science of energy flow within your living or working environment. A walking tour of some very special buildings built according to vastuprinciples will be included in this session.
Saturday, April 25
AYURVEDA AND YOGA FOR PTSD (PANEL)
Time: 2:00–3:30 pm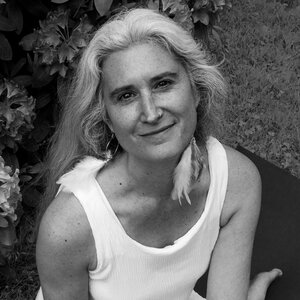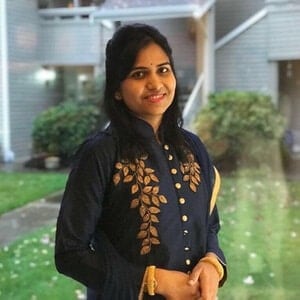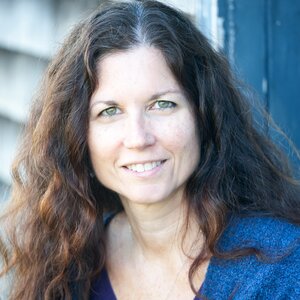 ADVANCED PRACTICUM – Post-traumatic stress disorder is as old as time, yet its frequency seems to have reached an unprecedented level in today's world. Explore the teaching tools available to help individuals manage this sometimes crippling disorder. The panel will address how to use specific Ayurvedic and yogic techniques and practices to create a positive rehabilitation experience for those who struggle with this condition.
Saturday, April 25
YOGA FOR CARDIO METABOLIC DISORDERS (PANEL)
Time: 4:30–6:00 pm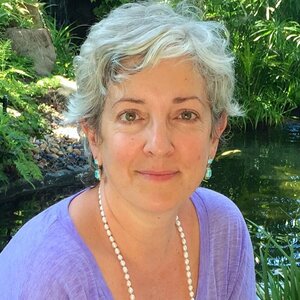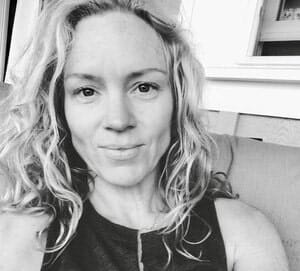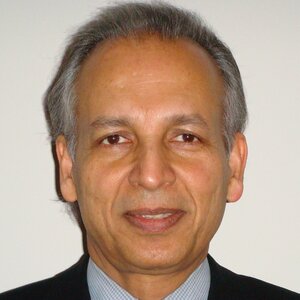 FOUNDATIONAL PRACTICUM – The practice of various yogic & Ayurvedic techniques has been shown to aid in the prevention and reversal of heart disease as well as the wide spectrum of associated metabolic disorders, such as obesity, diabetes, heart disease, hypertension, and high cholesterol. Panelists will present an overview of the subject as well as relevant case studies that provide evidence of the benefits of yoga & Ayurveda for people with these conditions that has been validated by medical research.
Saturday, April 25
AMA AND LEAKY GUT (PANEL)
Time: 4:30–6:00 pm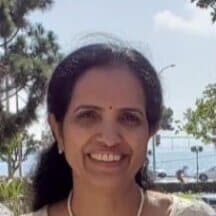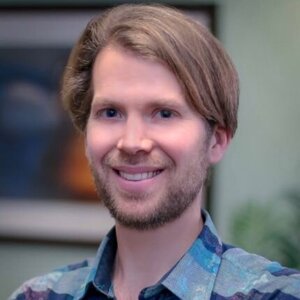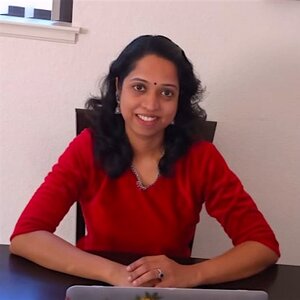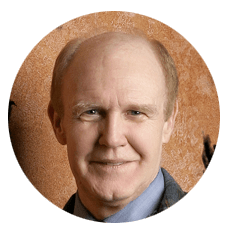 ADVANCED PRACTICUM – "Leaky gut" or small intestine bacterial overgrowth (SIBO) has become a catch-all term in modern medicine for a wide array of digestive disorders. Understanding the role of amain light of the latest research around the gut/brain connection, inflammation, and the microbiome is key to healing and managing many chronic diseases. Case studies will be presented highlighting Ayurvedic protocols for alleviating various forms of this condition.
Saturday, April 25
MANAGEMENT OF RHEUMATOID ARTHRITIS (INDIVIDUAL)
Time: 4:30–5:10 pm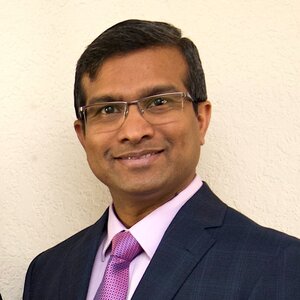 ADVANCED PRACTICUM – Levels of severity of rheumatoid arthritis have distinct characteristics that beg for precisely tailored management techniques. Learn how to evaluate the severity of an RA patient's symptoms and how to manage them using a wide variety of Ayurvedic practices and herbal formulations.
Saturday, April 25
MANAGEMENT OF TYPE 2 DIABETES (INDIVIDUAL)
Time: 5:20–6:00 pm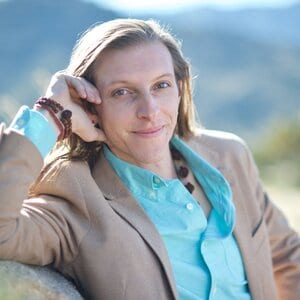 ADVANCED PRACTICUM – Type 2 diabetes has become a worldwide challenge that now confronts individuals at every stage of life. Ayurvedic and Western physicians concur that diet and lifestyle measures are essential to successful diabetes management. An integrated approach to working in concert with allopathic physicians will provide greater support to those looking for a more natural and balanced solution to this condition.
Sunday, April 26
CLOSING PANEL
Time: 10:30–11:30 am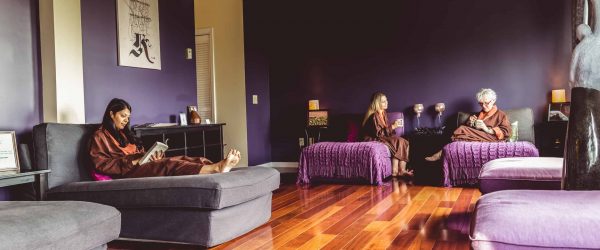 Below is a list of discounted amenities available at the Art of Living Retreat Center for NAMA Members that attend the NAMA conference. 
Panchakarma Cleanse
Interested in an Ayurveda Panchakarma cleanse? Extend your stay after the NAMA conference for our Refresh Individual Ayurveda Cleanse from Apr 26-May 1. We are offering a $250 discount for NAMA members for this particular retreat. Book an appointment with Ayurveda Specialist today to reserve your spot. 
We are also offering $200 off the Renew Group Cleanse for NAMA members happening May 3-May 10. View more here. 
Spa Appointments
Make sure to call our spa to book any spa appointments in advance, call 800.392.6870 option 3.
Extend your Stay
We invite you to extend your stay at the Art of Living Retreat Center and get 10% discount on extra nights booked. Fully enjoy the property with special savings on everything our retreat center has to offer by arriving early or staying longer! Don't miss out on yoga, meals, spa treatments, hiking, pottery, and more. Speak to one of our representatives today by calling 800.392.6870
AOLRC policy is a two-night minimum, one night stays will be considered based on need or circumstances. Please call 800-392-6870 for any such requests.
Anyone looking for a day pass can call (213) 628-6291 or email [email protected]
The cancelation policy is $50 cancelation fee, and no refunds if canceled within 14 days of the event.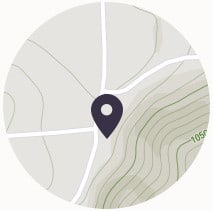 639 Whispering Hills Rd, Boone, North Carolina 28607
Discover deep rest and rejuvenation in a pristine natural setting in the Blue Ridge Mountains of Boone, North Carolina. Set amidst 380 acres of pristine forest high up in the Blue Ridge Mountains is a tranquil sanctuary.