Discover daily practices, rooted in the timeless, holistic wellness system of Ayurveda, to bring about vitality, balance, and harmony to mind, body, and spirit.
Dinacharya in Ayurveda means 'daily routine', and it's a powerful way to cultivate positive change in your physical, emotional, and mental well-being.
This two-day training focused on creating a daily routine with Ayurveda, is a rare opportunity to study with the highly respected Ayurvedic Doctor, Nisha Manikantan, who travels the world to teach the profound wisdom and practical insights of Ayurveda.
So, how do you maintain good health? How do you balance your individual constitution (dosha)? And how can you live an Ayurvedic lifestyle?
You will be guided through the basic Ayurveda routine step-by-step, including:
How to weave grounding and balancing practices into daily life, including cleansing and breathing exercises





How to use an Ayurvedic diet to support optimum health, with respect for seasonal and personal changes and imbalances





How to recognize the signs of being out of balance and make simple changes to find your center
You will take home a solid grounding in the Ayurvedic daily routine, with the knowledge and tools to action this routine in your daily life — or the lives of your clients.
Once you successfully complete the workshop, you will be eligible to take a certification test to lead Dinacharya workshops in your area.
This program is only open to Ayurvedic therapists, Art of Living teachers, yoga teachers, and other holistic well-being practitioners.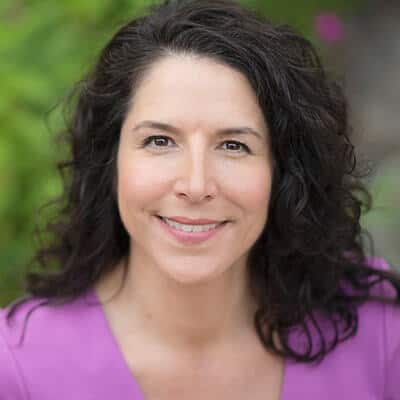 Kimberly Rossi has a lifetime of healthy living to share with you. As a young teen, she learned that poor habits lead to poor health, and she made an early choice to follow a healthy lifestyle and became a balance seeker. Her resulting confidence, clarity and openness have created an interesting personal and professional path in health and well-being.
She has completed the 500-hour Yoga Teacher Training from Kripalu Center for Yoga & Health in 1998, the Ayurvedic Health Counselor Certification with Kripalu School of Ayurveda in 2004, and the 500-hour Kundalini Yoga Teacher Training with the Kundalini Research Institute in Espanola, New Mexico.  More than that, she has a deep daily practice in yoga and meditation for almost twenty years, teaches and shares the wisdom, and continues to be a student. She has a deep gratitude to the Ancient Sciences of yoga, meditation, pranayama, and Ayurveda as she believes these are the secrets for being happy, healthy, and whole.
For more than twenty years, Kim has been leading wellness-based businesses at four and five-star destinations across the country, in Europe, and the Caribbean. Currently, she is the Director of Business Development at the Art of Living Retreat Center and Shankara Ayurveda Spa, in Boone, North Carolina.
All options include daily vegetarian meals from dinner on the night of check-in through lunch on the day of checkout. (Rates below are per person.)
The private retreat room has twin beds, a private bath and complimentary wifi.
Shared Retreat Room (2 People)
The shared retreat room has twin beds, a private bath and complimentary wifi. One other person of the same gender will share the room with you. 
Shared Retreat Room (3 People)
The shared retreat room has twin beds, a private bath and complimentary wifi. Up to two more people of the same gender will share the room with you.
Friday: 6pm to 10pm
Saturday:  3.30 PM to 5.30 PM and 6.30 PM to 8.30PM.
Sunday: 3.30 PM to 5.30 PM and 6.30 PM to 8.30PM.
639 Whispering Hills Rd, Boone, North Carolina 28607
Discover deep rest and rejuvenation in our tranquil sanctuary set amidst 380 pristine acres high up in the Blue Ridge Mountains of Boone, North Carolina—the perfect place to begin your journey to wellness.
NOTE Avoid using GPS—it will take you up a private road to a locked gate.  Please use the directions provided on this site.
For room reservations, spa retreats, and Art of Living Retreat Center (AOLRC) signature retreats, we have the following cancellation policy:
Refunds are available (less a $50 processing fee) up to eight days before your program or stay.
Nonrefundable credit toward a future AOLRC program or stay (less a $50 processing fee) is available if you give notice between seven and one day(s) before your program or stay. Credit may be applied to any AOLRC program or stay for one year following date of issue.
No credit or refund is available if you cancel on the arrival day, if you do not show up, or if you leave an event early for any reason. No refund will be available if you attend a program and are dissatisfied with its presentation or content.  AOLRC reserves the right to cancel a program at any time. If AOLRC cancels a program, you will receive a full refund.  Some programs may have special cancellation policies; see individual workshop descriptions.  For all other retreats, please be sure to check the registration page specific to that retreat.
To encourage a healthy environment we ask that guest to not consume alcohol or meat in our public spaces, however, guests may enjoy these items in their rooms.
Our property is always smoke-free.
Yes, we ask that guests with food allergies simply inform us so we can communicate those needs to our chef. Typically, we label potential allergens such as gluten, dairy, and nuts.