Retreat Type
Art of Living
Health & Ayurveda
Online Program
Retreat Goals
Cleanse & Detox
Get Healthy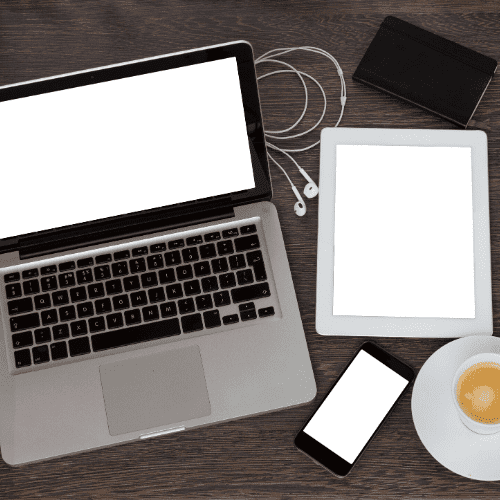 We're bringing our signature programming to you! All the knowledge, interaction, and benefits of our on-campus program in a special online format! Don't miss this opportunity to connect with a like-minded community for support, education, and empowerment—in the comfort of your own home!

May 8–10 $195/person; invite a friend and pay just $150 each—must call to register 800.392.6870.
A Holistic Approach to a Healthier Life
Inflammation is the body's immune system signal to heal and repair damaged tissue in response to injury, infection, stress, and toxins. It can be triggered by anything the body senses is a foreign invader—things like viruses, bacteria, cancer, or even a transplant. In order to handle the "attack," the body sends out antibodies and proteins to fight the invaders, then purges these chemicals out of the system when their job is done. Chronic inflammation occurs when people are under stress, worry a lot, or have lifestyle habits that have a negative impact on the body—eating unhealthy foods, drinking too much alcohol or sugary beverages, getting very little physical activity, for example. The body is unable to purge these chemicals, so they stay in the system and build up as inflammation. This can lead to ailments such as asthma, allergies, heart disease, inflammatory bowel disease, rheumatoid arthritis, depression, and even cancer.
While Ayurveda has been talking about the mind-body connection for more than 5,000 years, only recently has Western medicine finally began to understand how stress induces disease in humans. By first determining the constitutional type (dosha) of the patient, the Ayurvedic expert gains an understanding of the patient that is often overlooked in modern medicine. Attention is given to factors like complexion, build, eye shape and the color undertones of their whites, tongue color, prominence of tendons and veins, mobility, personality traits, weather preferences, dreams. This deep dive into the dosha also reveals to practitioners the diseases and risk factors a patient is most likely to be affected by, laying the foundation for a personalized course of treatment.
Common Signs and Symptoms of Chronic Inflammation
Body pain, chest pain, or abdominal pain
Fatigue and insomnia
Depression, anxiety, and other mood disorders
Gastrointestinal complications such as constipation, diarrhea, and acid reflux
Weight gain
Frequent infections, fever, or rashes.
In this empowering program with Dr. Poornima Sharma, you'll discover your own constitutional type and learn time-tested Ayurveda wellness practices, tools, and techniques to help you manage inflammation and prevent disease. You'll take home a new daily routine that is designed to reduce inflammation, while simultaneously promoting improved liver strength and digestion, so that you can lead a happier and healthier life.
For an additional cost, you can receive a traditional Ayurvedic pulse assessment to more intimately know your body's constitution and what food choices are right for you. Please contact the Shankara Ayurveda Spa Reception at 828-264-8382 to reserve this additional service.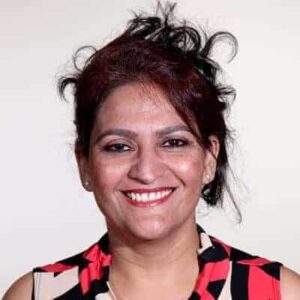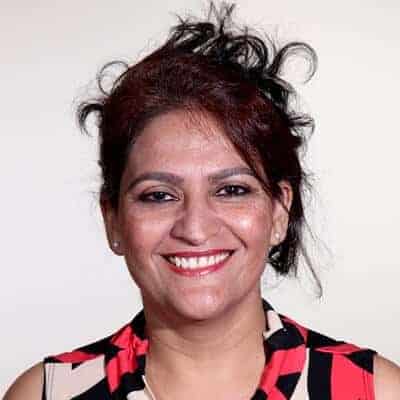 Dr. Poornima is a certified yoga instructor and Health Coach with a Ph.D. in Foods & Nutrition and a special focus on obesity, diabetes, and iron deficiency. As a Health Coach, Poornima has had the pleasure of helping individuals from all walks of life take part in empowerment programs that leverage breathing techniques, yoga, and meditation to reduce stress and promote healthier lifestyles. She is also a RYT-200 certified yoga and meditation teacher with the Art of Living and looks forward to helping people focus on eating well, living well, and embracing mindful living to enjoy both positive inner transformations and outer dynamism.
"It gives me immense joy to share the gifts of meditation, breathing practices, yoga, wholesome living and timeless wisdom I have been fortunate to receive; it is extremely rewarding to see how the practices and processes bring such inner transformation & outer dynamism in everyone's life in such a short time."
All options include daily vegetarian meals from dinner on the night of check-in through lunch on the day of check-out. (Rates below are Per Person)
Shared Hotel Room (2 People)
King bed or two full beds
Flat Screen TV
Refrigerator
Private Bath
Complimentary WIFI
Daily Delicious Vegetarian Meals
Complimentary Tea/Coffee & Fresh Fruit
Daily Yoga & Meditation Classes
Access to Gym & Steam Rooms
One other person of the same gender will share the room with you**
Twin beds
Private Bath
Complimentary WIFI
Daily Delicious Vegetarian Meals
Complimentary Tea/Coffee & Fresh Fruit
Daily Yoga & Meditation Classes
Access to Gym & Steam Rooms
Shared Retreat Room (2 People)
Twin beds
Private Bath
Complimentary WIFI
Daily Delicious Vegetarian Meals
Complimentary Tea/Coffee & Fresh Fruit
Daily Yoga & Meditation Classes
Access to Gym & Steam Rooms
One other person of the same gender will share the room with you**
Shared Retreat Room (3 People)
Twin beds
Private Bath
Complimentary WIFI
Daily Delicious Vegetarian Meals
Complimentary Tea/Coffee & Fresh Fruit
Daily Yoga & Meditation Classes
Access to Gym & Steam Rooms
Up to two more people of the same gender will share the room with you**
Reboot your Life!
Shaleen P
"The program is great to reboot your life and learn to connect with your body through the elements of nature."
Very Lovely Informative Class
Karen O
"Very lovely informative class. -- Beautiful setting"
Very Informative!
Barbara C
"Very informative, great analogies for understanding, good handouts, enjoyed Poornima. Her joy is infectious. -- Beautiful relaxing setting, very restful, loved the yoga/meditation class, great food."
"We had a wonderful time on campus. Puma was very helpful -- Great energy!"
Inspired and Informed
Ginger K
"Another excellent retreat at AOLRC. Poornima is knowledgable and intuitive. I am leaving inspired and informed. -- There is a spiritual sense here that lightens and restores my spirit."
Take Control of My Life
Stephanie S
"This class was a confirmation for my new journey. Our instructor was very knowledgable and kind. Understanding the in balance in my body and having the tools and knowledge to heal my body is the wisdom my spirit needed. This class touched on all elements - connecting. physical.spiritual. and emotional. I am forever grateful, and look forward to the next step in my journey. I am excited to take control of my life back and heal my body."
New Found Knowledge
Katie D
"Instructor Poornima provided much valuable info. I appreciated the verbal and visual presentation. I am excited to apply my new found knowledge to my continuous health guest. instructor was excellent."
Excellent Program
Rebecca P
"Excellent program. Poornima is a wonderful compasionate instructor the class materials are life inhancing. The art of living center is an excellent place to heal and find balance in one's life"
Reduce Inflammation
Dr. Lopamudra Basu
"Dr. Poornima Sharma showed us the ways to reduce inflammation with understanding our body type and the ayurvedic diet to help our immune system. Her Knowledge was very thorough and her teaching style was very interactive. Her understanding of nutrition and epidemiology really helped us understand the clinical manifestation of inflammatory diseases in the body. She is also very calm and a good yoga instructor."
So Helpful
Manuel Escamilla
"I didn't know what to expect but afterwards I learned so much about myself, this was so helpful I had surgery 3 months ago, Great"
"Poornima was a wonderful instructor she gave us valuable information and was flexible. I thoroughly enjoyed this retreat! I will definitely be back!"
Holistic Approach
Satish T
"The holistic approach was the best part of this workshop"
For room reservations & spa retreats, we have a 24 hour cancellation policy.
For all other retreats, please be sure to check the registration page specific to that retreat.
Retreat Cancellation Policy:
Refunds are available (less a $50 processing fee) up to eight days before your program or stay.
Nonrefundable credit toward a future AOLRC program or stay (less a $50 processing fee) is available if you give notice between seven and one day(s) before your program or stay. Credit may be applied to any AOLRC program or stay for one year following the date of issue.
No credit or refund is available if you cancel on the arrival day; if you do not show up; or if you leave an event early for any reason. No refund will be available if you attend a program and are dissatisfied with its presentation or content.
AOLRC reserves the right to cancel a program at any time. If AOLRC cancels a program, you will receive a full refund. Some programs may have special cancellation policies; see individual workshop descriptions.
If a participant attends no sessions of the course, the course registration and full course fee can be transferred to another course of the same course type within 60 days after the end of the course originally registered for. If a participant is unable to finish the course s/he can take another course of the same course type for no additional fee.
To encourage a healthy environment we ask that guest to not consume alcohol or meat in our public spaces, however guests may enjoy these items in their rooms. That being said our property is always smoke-free.
Yes, we ask that guests with food allergies simply inform us so we can communicate those needs to our chef. Typically we label potential allergens such as gluten, dairy and nuts.
May 8–10, 2020
Friday 6:00–7:30 pm
Saturday 10:00–11:30 am
Sunday 10:00–11:30 am
Day 1

Friday, 7:00 pm – 7:20 pm
Orientation
Friday, 7:30 pm – 9:00 pm
Session 1: What is Inflammation? Causes, Symptoms, and Effects of Inflammation.
Day 2
Saturday, 7:30-8:30 am Morning Yoga
Saturday, 9:30 am – 12:30 pm
Session 2: Managing Inflammation: A Western and Eastern Perspective.
Saturday, 12:00 pm–Bedtime
Afternoon free time—optional activities, spa treatments, etc.*
Day 3
Sunday, 7:30-8:30 am Morning Yoga
Sunday, 9:30 am – 12:00 pm
Session 3: How to Manage and Reduce Inflammation with Diet, Exercise, Yoga, Stretching, Pranayama (Breathing techniques), and Meditation.
*Please book spa appointments prior to arrival to ensure availability; 828-264-8382. If a spa appointment is made during meal times, guests may request a meal be boxed for pickup; contact Spa Reception.
Optional Saturday Activities
Guided Nature Walk
1:30-2:30 pm or 3-4 pm
Kirtan 
7:30-8:30 pm
Bonfire (weather permitting)
8:30 – 10pm
Mealtimes
7:30-9:30 am Breakfast
12:00-2:00 pm Lunch
6:00-7:30 pm Dinner
639 Whispering Hills Rd, Boone, North Carolina 28607
Discover deep rest and rejuvenation in a pristine natural setting in the Blue Ridge Mountains of Boone, North Carolina. Set amidst 380 acres of pristine forest high up in the Blue Ridge Mountains is a tranquil sanctuary.