Reconnect with
each other...
Escape the mundane, surrender to nature, and unwind atop North Carolina's stunning and serene Blue Ridge Mountains. The relaxing and peaceful sanctuary that is our award-winning Shankara Ayurveda Spa awaits you with natural and holistic health and wellness experiences that deliver you to pure bliss. Whether you want to de-stress alone, or reconnect and rejuvenate with a family member, friend, or group, our spa getaways are designed to soothe the body, mind, and spirit so that every guest emerges vitalized and refreshed.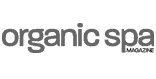 "2016 Winner: Best Hidden Gem, Best for Yoga, Best for Mind, Body, Spirit"

"A 380-acre sanctuary… a balancing act of rest and activities"

"5 Wellness Retreats You Should Escape to ASAP"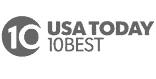 "2016 Reader's Choice Winner: Best Health & Wellness"
As a guest of our nationally-acclaimed Shankara Ayurveda spa, the personalized care and attention you receive is unparalleled.
Your body will be nourished daily with whole-foods meals, your mind calmed by the profound serenity and wisdom of nature, your spirit renewed with uplifting guided meditation and yoga classes, and your whole being refreshed and revitalized with nurturing spa treatments and amenities.
Whether you're coming from near or far, a visit with us will transport you to a world away.
Our getaway packages include
2-night stay in a welcoming and peaceful Retreat Room/Hotel Room

1 revitalizing Ayurvedic massage or spa treatment per person (up to $130 value)

Additional R&R workshops such as mindful painting and Ayurvedic cooking to awaken creativity and stimulate the senses
Access to campus activities like our labyrinth, nature trails, bonfires, daily kirtan, and more
Daily delicious and healthy meals that promote whole-body health and balance
Guided meditation and yoga classes to connect you with your innermost spirit
Spa amenities such as our fitness room, sauna, etc.
Free Wi-Fi
(Additional classes, spa enhancements, and services are available for additional fees.)
Shankara Ayurveda Spa is a premier destination for holistic wellness. Rated one of the best by many nationwide publications, including InStyle, USA Today, The Washington Post, Organic Spa, SpaFinder, we combine ancient Ayurveda with contemporary wellness to bring you the care you deserve.
As a getaway guest, our experts will show you Ayurveda's proven power to bring the mind, body, and soul into an open, blissful, and restored state. Our spa amenities—including our fitness room, sauna, and lounge—are designed to relax, refresh, recharge, and enhance your overall well-being.
Whether you're a seasoned Ayurveda therapy practitioner or just curious about alternative therapies and approaches to well-being, if your soul is calling for detoxification, relaxation, rejuvenation—or all of the above—the indulgence and care you will experience at Shankara Ayurveda Spa will be something you talk about for years to come.
Food for Mind, Body, and Soul
Drawing on influences from the local harvest in Boone to Bombay and even the Caribbean, our chefs aim to please the palate with vegetarian nourishment made from fresh, seasonal ingredients designed to energize and nourish all body types. We offer many meat-free and vegan options, however, some portions of our meals do contain dairy. We cater to any gluten, dairy, soy, and nut-related allergies and list allergens and ingredients on our menus.
We grow a variety of our very own fresh and delicious fruits, vegetables, and flowers on site. Our garden is as much a place for nourishment of the soul as it is a place of nourishment for the body. Many staff, volunteers, and journeyers regularly walk the paths.
Your getaway includes many soul-feeding amenities and activities. We invite you to
Mindful Painting
Express your creativity through art therapy as you connect your emotions to the art of watercolor painting.
Read More
Watercolor is a painting method in which the paints are made of pigments suspended in a water-based solution. Each class begins with a tutorial on the techniques of watercolor painting. Your instructor will help you to connect your emotions to the art of watercolor painting as a tool for art therapy. Students are encouraged to take their beautiful masterpiece(s) home as memorabilia of this course and their stay here at the Art of Living Retreat Center.
Ayurveda Cooking
Learn how to best nourish your specific body and thrive in every season with renowned Ayurvedic cooking instructors.
Read More
Learn to prepare delicious sweets, snacks, and savory treats in our hands-on Ayurveda cooking classes—healing meals that will transform your relationship with food. 
Yoga
Sri Sri Yoga is a holistic and energizing practice, integrating mind, body, and spirit.
Read More
The techniques of Hatha Yoga are taught by professional, authentic instructors in a light and joyful, but thorough manner—suitable for everyone from beginner to experienced practitioners. Different teachers offer Hatha Yoga from various schools, including Sri Sri Yoga, Sivananda, Kundalini, and Jivamukti.
Meditation
Rejuvenate from within! Our complimentary meditation and breathing classes offer deep rest for mind and body. 
Read More
Meditation offers deep rest for mind and body. We also teach complementary breathing exercises to still the mind. Here, you can participate in guided meditation, with time for questions and discussion.
Labyrinth
Our labyrinth allows for a personal journey back to inner connection in a unique mountain setting.
Read More
People around the world have used labyrinths for centuries as a walking metaphor for the pilgrim's journey, as a way to open the mind to the present moment and stay centered.
Available from dawn to dusk.
Nature Walks
A sense of calm and connection with the outside promotes harmony and balance on the inside.
Read More
Our Center is situated on 380 acres of forested mountain. Two trails meander through our woods while several nearby trails offer experienced hikers miles of in-depth exploration. Majestic sights and clean mountain air await!
Open from dawn to dusk.
Fire Circle
There's no better way to close the day than a fire circle under the stars! Gather with us by the warmth of the open fire.

Read More
There's no better way to close the day than a fire circle under the stars! If you're interested, we love arranging lovely, end-of-day gatherings for those who wish to come and sing or chat by the warmth of the open fire.
Kirtan
Allow yourself to settle in for a soul-stirring session of community singing with an emphasis on both ancient chant and modern melodies. 
Read More
Kirtan happens nightly and is a community gathering for all interested guests, staff, and volunteers.
Cafe
Stop by our welcoming Heavenly Cafe—located next to the Main Dining Hall—for a homey place to unwind between activities.
Read More
Grab a steaming cup of tea, reconnect with your fellow retreat-goers, curl up in a cozy chair with a good book, or simply observe nature's beauty outside the window as you count down the minutes to your next spa treatment or class.
On-Site Shops
The Art of Living Retreat Center has two on-site shops, one in our main building and one in our spa. 
Read More
Whether you need some forgotten travel essentials, mementos that lift the spirit, meaningful gifts to give, or natural and organic products to revitalize your body and well-being, you will find plenty of options at our Heavenly Store and Shankara Ayurveda Spa shop.
My girlfriends and I had a weekend getaway. The views were fantastic, the staff was helpful and accommodating, and the spa experience was great. We want to go back next year!