Restore your sacred soul to its natural state of peace, freedom, and creativity.
We invite you to experience a weekend of energy healing with intuitive healer and energy medicine practitioner, Stormy Lake. With expert support and guidance, you will begin to listen to the wise voice within and discover new ways to open the energy channels in your body to promote wellness and self-healing.
Over the course of course of the weekend you will:
Experience crystal and gem balancing

 

Heal through vocal toning, harmonics and native drumming

 

Sink into a crystal bowl and gong sacred sound bath

 

Release fear and gain strength
Learn Kundalini yoga, breath work and meditation practices

 

Connect with the earth and hike in nature

 

Feel absolute harmony and freedom of the soul
You will leave feeling awakened, renewed and restored, with refreshed energy and increased clarity of mind.
Open to all.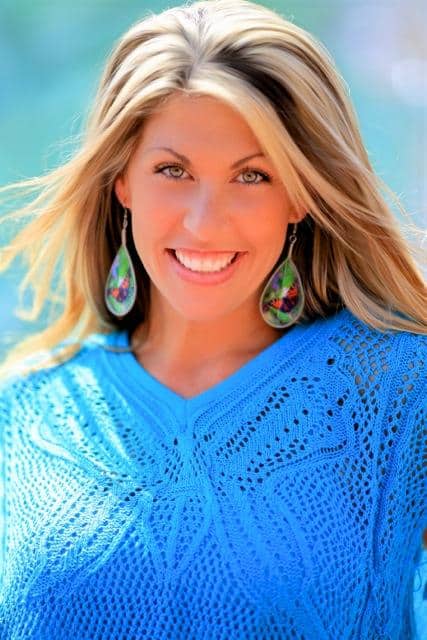 Stormy Lake has over a decade of experience within healing arts. She is gifted in Spiritual Healing and Soul Transformation, and draws on ancient wisdom along with her own experience as a practitioner and teacher of a range of meditative, restorative and healing techniques. Her intuitive approach allows her to meet students and clients where they are and provide them with simple, powerful methods to enhance their physical, mental and spiritual wellbeing. Find out more at www.divineenergyhealinginc.com
All options include daily vegetarian meals from dinner on the night of check-in through lunch on the day of check-out.
The private retreat room has twin beds, a private bath and complimentary wifi.
Shared Retreat Room (2 People)
The shared retreat room has twin beds, a private bath and complimentary wifi. One other person of the same gender will share the room with you. 
Shared Retreat Room (3 People)
The shared retreat room has twin beds, a private bath and complimentary wifi. Up to two more people of the same gender will share the room with you.
Arrival Day March 7th
3:00 pm Check-in
3:00-6:00pm Settling-In
6:00-7:00 pm Dinner
7:00-7:20pm Orientation
7:30-8:30pm Intention Ceremony
March 8th Friday
7:30 to 8:30 AM Morning Yoga (ALORC Program)
8:30 to 9:30 AM Breakfast
11:00-12:00 PM Mind and Meditation (AOLRC PROGRAM)
12:00-2:00 PM Lunch
1:30-2:00 PM Yoga Nidra – (AOLRC Program)
3:15-4:15 PM Gemstone Energy Balance & Meditation
4:45-5:45 PM Kundalini Yoga 
6:00-7:30 PM Dinner
7:30-8:15 PM Kirtan (ALORC Program)
March 9th Saturday
7:00 – 7:45 AM Morning Meditation
7:30 – 9:30 AM Breakfast
9:30 – 12:00 PM Free time – Spa, Pottery, Labyrinth
10:00 – 11:30 AM (Optional) – Hike with Stormy – Vocal Toning & Healing.
12:00 – 2:00 PM Lunch
2:30 – 3:30 PM Grounding Group Nature Walk – Out Door Energy Balancing.
4:00 – 5:00 PM Kundalini Yoga – Bring Deep Relaxation
5:10 – 6:10 PM Native Body Drumming, Ocean Drum, Vibrational Energy Balance
6:00 – 7:30 PM Dinner
8:30 – 10:30 PM Bonfire – Public Event
March 10th Sunday
Day of Check Out
7:30-9:30 AM Breakfast
11:00 AM Check Out – Room Departure by 11:00 AM
12:00 – 2:00 PM Lunch Included
Optional Saturday Activities
*If a spa appointment is made during a Breakfast, Lunch, or Dinner, guests may request a meal to be boxed for pickup by asking spa reception. 
*Please call the spa in advance to book spa treatments during your free time if you are interested. The phone number is (828) 264‑8382.
* If flight is at a later time you may store bags at front desk, but cannot stay in room.
639 Whispering Hills Rd, Boone, NC 28607
Discover deep rest and rejuvenation in a pristine natural setting in the Blue Ridge Mountains of Boone, North Carolina. Set amidst 380 acres of pristine forest high up in the Blue Ridge Mountains is a tranquil sanctuary. The perfect place to begin your journey to wellness. *NOTE* Please avoid using GPS…It will take you up a private road to a locked gate.  Use directions provided on this site.
Distance from Nearest Airport
2 Hours by car without traffic
For room reservations & spa retreats, we have a 24 hour cancellation policy.
For all other retreats, please be sure to check the registration page specific to that retreat.
To encourage a healthy environment we ask that guest to not consume alcohol or meat in our public spaces, however guests may enjoy these items in their rooms. That being said our property is always smoke-free.
Yes, we ask that guests with food allergies simply inform us so we can communicate those needs to our chef. Typically we label potential allergens such as gluten, dairy and nuts.