Retreat Type
Health & Wellness
Professional Development & Trainings
Self-Discovery
Retreat Goals
Calm & Clear Mind
Get Happy
Get Healthy
Relieve Stress
Self-Care
Please Note
In alignment with the CDC guidelines, all guests will be required to show proof of vaccination OR a lab-certified Covid-19 test that produced negative results taken within 72 hours of their arrival at the Center when checking in.
Experience deep comfort and ease.
Do you have a keen imagination, rich inner life, and vivid dreams? Is time alone each day as essential as air? Do others call you too shy or overly sensitive? Are you conscientious almost to a fault? If you answered yes to any of these questions, you might be a highly sensitive person (HSP)—20 percent of us are.
It is a valuable trait—highly conscientious and intuitive, many great artists and thinkers are HSPs. But it can also have drawbacks—HSPs can be easily overstimulated and more affected by past and present trauma or stress.
Join a community of highly sensitive people for this restorative weekend retreat designed to help your finely tuned nervous system feel at ease. Alane Freund, international consultant on high sensitivity with more than 30 years of experience in mental health and retreat instruction—and a highly sensitive person herself—is our guide. Whether you've attended past weekends and want new insight, are just exploring the terrain, or are a clinician who works with HSPs, you'll learn
How to use your strengths as an HSP in all areas of life
Coping mechanisms for dealing with overstimulation
The HSP's Five to Thrive

To use your high sensitivity as an asset in finding the right career and building close relationships

Clinicians—expand your clinical competencies in working with HSPs, gaining advanced understanding and outstanding support in a community of experts and peers.
This weekend is rich in wisdom, relaxation, and structured exclusively with HSPs in mind. It combines life-changing wisdom, the latest scientific developments in high sensitivity, and tailored strategies for daily life. 
Why Attend? 
We'll discuss insights, research, and current topics about the trait. 
Gain a profound appreciation of your inherent gifts as a highly sensitive person and deepen your understanding of who you most naturally are.
Experience the deep comfort and acceptance that comes from being in retreat among others who are also highly sensitive.
Prerequisites  This program is for highly sensitive people and their partners. To be sure that you are an HSP, take the complete self-test at here.
This program may also be of special interest to HSP helping professionals.
Special Details While the group may be large, it will be all HSPs (and spouses) and past participants report that it is a life-changing experience.
Recommended Reading The Highly Sensitive Person, by Elaine Aron, PhD. Also, any of Elaine's other books or research articles found at hsperson.com.
Special Gifts
Everyone who registers will be invited to a reunion masterclass to reconnect and deepen the work of thriving as HSPs. Register by August 25, and receive a complimentary 2021 membership to Alane's live twice-monthly
HSP workshops.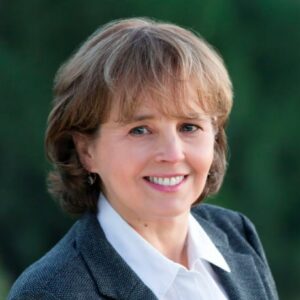 Alane Freund, MS, MA, is an International Consultant on High Sensitivity (ICHS) and family therapist who helps highly sensitive people and their families focus on solutions through therapy, consultation, and speaking. She has developed numerous programs for highly sensitive people, families, teens, and clinicians who serve them. She is known for her widely recognized Talk at Google, Understanding the Highly Sensitive Person on YouTube. Alane Freund can be reached through her website, alanefreund.com.
All options include daily vegetarian meals from dinner on the night of check-in through lunch on the day of checkout. (Rates below are per person.)
Two Twin Beds
Private Bath
Complimentary Wi-Fi
Delicious Vegetarian Meals
Complimentary Tea/Coffee & Fresh Fruit
Daily Yoga & Meditation Classes
Access to Grounds and Facilities, including Gym & Steam Rooms
A WEEKEND RETREAT FOR HIGHLY SENSITIVE PEOPLE
September 17–19, 2021
Subject to change.
Friday 7:30–9:00 pm
Saturday 9:30 am–12:30 pm, 2:00–4:00 pm and 7:30–9:00 pm
Sunday 9:30–11:30 am Room checkout is 11:00 am; luggage may be held at Reception.
All times are Eastern Standard Time (EST) unless otherwise noted.
Arrival Day
4:00 pm Check-in begins; Rooms are ready by 4:00 pm, but if you arrive early we will hold your luggage at Reception.
6:00–7:00 pm Dinner
7:00–7:20 pm Guest Orientation Session (Venue: Dining Hall)
Actual schedules and venues may vary; please confirm with Front Desk upon check-in.
Apart from the activities in your program schedule, we offer the following optional complementary activities. (Please join only if your program schedule permits.)
9:45–10:45 am  Yoga |  Thu–Sun
11:00 am–12:00 pm  Mind & Meditation |  Thu–Sun
1:30–2:15 pm  Guided Hike | Assemble at Shankara Reception | Sat
2:30–3:45 pm  Ayurveda Cooking Class* | Tulsi Kitchen
Thu: Sweet Treats • Sat: Chef's Seasonal Recipe
4:15–5:15 pm Yoga |  Wed–Sat
5:30–6:00 pm  Guided Meditation |  Wed–Sat
7:30–8:15 pm  Meditative Chants/Kirtan |  Wed–Sat
Saturday kirtan is outdoor by the bonfire; weather permitting.
*Included with Wellness Escapes and R&R; Other participants: $35.00/per person
Clay Studio
11:00 am–7:00 pm Friday & Saturday
Hand Building $55 | 1 hour
Hours
Wednesday 2:00–8:00 pm
Thursday–Saturday 9:00 am–6:00 pm
Sunday 8:00 am–2:00 pm
We encourage you to also make reservations for consultations, therapies, and treatments at our award-winning Shankara Ayurveda Wellness at least two weeks prior to your arrival date to ensure availability. Please call 828.264.8382 for details. Additional cost.
Unless otherwise indicated, our programs are open to participants 18 years of age and older.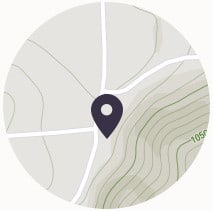 639 Whispering Hills Rd, Boone, North Carolina 28607
Discover deep rest and rejuvenation in a pristine natural setting in the Blue Ridge Mountains of Boone, North Carolina. Set amidst 380 acres of pristine forest high up in the Blue Ridge Mountains is a tranquil sanctuary.