The language of image, form, and color is like drinking from the source of a great wild river—exhilarating and deep beyond imagining. Painting challenges us to let go into the unfolding, ongoing movement of creativity with all its surprises, delights, and vulnerabilities.
Explore the art of "process painting" with its founder, master teacher Stewart Cubley. Discover a practice that focuses on the creative act itself and the experience of painting, without concern for talent, skill, or accomplishment. "Process painting" allows you to transcend the rules and go beyond who you think you are, taking you on a journey of inspiration, growth, and change. It is a practice of equanimity, presence, and learning to stay present in the face of whatever arises.
In this series of painting sessions, group discussions, and presentations, you'll experience
A nurturing studio environment without critiques, analysis, or judgment of the creative work; only individual attention and gentle guidance 
Discovering a creative voice that is entirely your own as you learn to trust your intuitive perception, not the mind's critical chatter 
The instinctive intelligence of your imagination and how to use it as a doorway to deeper understanding 
How the creative process of painting can be used to overcome blocks in the mind and guide you toward a genuine path to spiritual awakening.
The experience of painting is far more important than the outcome. This workshop will outfit you with the tools and mindset to surpass artistic struggle so you can continue your creative process at home.
Items to Bring Comfortable shoes for moving and standing, a water bottle, and a notebook or journal. If you've been working with a facilitator online or in a previous workshop, please bring your unfinished painting with you.
Open to all. "Process painting" is suitable for people of all disciplines and experiences. In this expressive painting workshop, everyone is a beginner. Whether you are a veteran painter or are picking up a paintbrush for the first time, the experience is about creative process and free expression, rather than technique, training, or expertise. 
All materials are provided.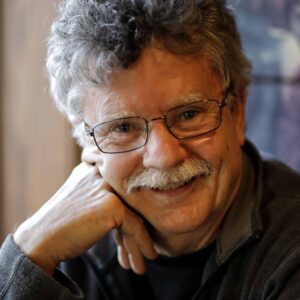 Stewart Cubley is a pioneer of "process painting" with over four decades of experience. His method is one of respectful questioning, inviting you to extend yourself into new areas of thought and feeling. Stewart travels throughout the world, teaching his unique approach to thousands of people at personal growth centers such as the Esalen Institute and the Omega Institute. He has brought his work to multinational corporations, programs in prisons, and many other public forums and is the co-author of Life, Paint & Passion, Reclaiming the Magic of Spontaneous Expression. He and his wife, Shae Irving, live in Fairfax, California and spend part of the year on their homestead near Denali Park, Alaska.  Learn more here: https://www.processarts.com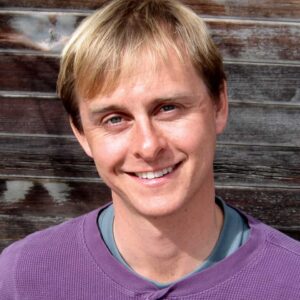 Matt Belay worked with The Painting Experience since 2004. He has travelled extensively with the founder, Stewart Cubley, organizing and teaching workshops and retreats throughout the United States and Canada. Matt's original training was in Landscape Architecture and he's a creative builder with a special genius for bringing an inner vision to completion in reality.  He and his wife, Ginger Belay, live in Blacksburg, Virginia.
Through The Painting Experience, I have located crannies of resistance in my mind and opened them up. I've been freed from concepts of inadequacy, from limiting opinions of what's beautiful, from censoring emotions and desires. At one point I bolted from the workshop to finish writing a chapter that had been giving me much difficulty and was suddenly revealed as my brush stroked the paper.
For as long as I have been teaching mindfulness, I have also been painting and exploring creative expression as a vital part of my spiritual life.  Just as we meet ourselves with mindfulness on the cushion, we also meet ourselves in the moment-to-moment movement of the brush on the page.  Stewart Cubley knows the delicate skill of entering the process with you and guiding you ever so gently and playfully into the deeper waters of your soul's exploration.  The result is an expansion of being and creative possibility.
I came to the Painting Experience a non-painter. I thought I would be staring at a blank canvas all week. But once I started painting I hardly stopped, losing track of time and place. A dormant, non-verbal self woke up and expressed a missing piece that I didn't know was there. I am now painting everyday, starting to write again, and carry around an idea journal with me everywhere I go. 
 I wanted to thank you again for a terrific workshop - which, in case it wasn't obvious, in the space of just a few days transformed my former feelings of anxiety and ambivalence about ""doing art"" into just plain fun -- with a little residual anxiety still sprinkled in for extra energy. I'm really happy with the experience I had and a new appreciation for the creative process that it encouraged. 
All options include daily vegetarian meals from dinner on the night of check-in through lunch on the day of checkout. (Rates below are per person.)
Two Twin Beds
Private Bath
Complimentary Wi-Fi
Delicious Vegetarian Meals
Complimentary Tea/Coffee & Fresh Fruit
Daily Yoga & Meditation Classes
Access to Grounds and Facilities, including Gym & Steam Rooms
AWAKENING THE CREATIVE
The Painting Experience 
September 26–October 1
All times are Eastern Standard Time (EST) unless otherwise noted.
Arrival Day
4:00 pm Check-in begins; Rooms are ready by 4:00 pm, but if you arrive early we will hold your luggage at Reception.
6:00–7:00 pm Dinner
7:00–7:20 pm Guest Orientation Session (Venue: Dining Hall)
Dining Hours Purna Dining Hall
7:30–9:30 am Breakfast
12:00–1:30 pm Lunch
6:00–7:30 pm Dinner
Optional Activities
Apart from the activities in your program schedule, we offer the following optional complementary activities. (Please join only if your program schedule permits.)
9:45–10:45 am  Yoga | Sattva Studio | Thu–Sun
11:00 am–12:00 pm  Mind & Meditation | Sattva Studio |  Thu–Sun
1:30–2:15 pm  Guided Hike | Assemble at Shankara Reception | Sat
2:30–3:45 pm  Ayurveda Cooking Class* | Tulsi Kitchen
     Thu: Sweet Treats • Sat: Chef's Seasonal Recipe
4:15–5:15 pm Yoga | Sattva Studio | Wed–Sat
5:30–6:00 pm  Guided Meditation | Sattva Studio | Wed–Sat
7:30–8:15 pm  Meditative Chants/Kirtan | Sattva Studio | Wed–Sat
     Saturday kirtan is outdoor by the bonfire; weather permitting.
*Included with Wellness Escapes and R&R; Other participants: $35.00/per person
Clay Studio
10:00 am–6:00 pm Saturday
     Clay Handbuilding $30.00 (1 hour) 
     Throwing Wheel $45.00 (2 hours) 
Shankara Ayurveda Wellness Appointments (Additional Cost)
Hours: 9:00 am–6:30 pm daily
We invite you to also make reservations for consultations, therapies, and treatments at our award-winning Shankara Ayurveda Wellness prior to arrival in order to ensure availability. Please call 828-264-8382 for details.
Actual schedules and venues may vary; please confirm with Front Desk upon check-in.
639 Whispering Hills Rd, Boone, North Carolina 28607
Discover deep rest and rejuvenation in our tranquil sanctuary set amidst 380 pristine acres high up in the Blue Ridge Mountains of Boone, North Carolina—the perfect place to begin your journey to wellness.
NOTE Avoid using GPS—it will take you up a private road to a locked gate.  Please use the directions provided on this site.
For room reservations, Ayurveda Wellness Retreats, and Art of Living Retreat Center (AOLRC) signature retreats, we have the following cancellation policy:
Refunds are available (less a $50 processing fee) up to eight days before your program or stay.
Nonrefundable credit toward a future AOLRC program or stay (less a $50 processing fee) is available if you give notice between seven and one day(s) before your program or stay. Credit may be applied to any AOLRC program or stay for one year following date of issue.
No credit or refund is available if you cancel on the arrival day, if you do not show up, or if you leave an event early for any reason. No refund will be available if you attend a program and are dissatisfied with its presentation or content.  AOLRC reserves the right to cancel a program at any time. If AOLRC cancels a program, you will receive a full refund.  Some programs may have special cancellation policies; see individual workshop descriptions.  For all other retreats, please be sure to check the registration page specific to that retreat.
To encourage a healthy environment we ask that guest to not consume alcohol or meat in our public spaces, however, guests may enjoy these items in their rooms.
Our property is always smoke-free.
Yes, we ask that guests with food allergies simply inform us so we can communicate those needs to our chef. Typically, we label potential allergens such as gluten, dairy, and nuts.