Retreat Type
Family & Relationships
Must Be 18+
Professional Development & Trainings
Self-Discovery
Retreat Goals
Better Relationships
Personal Development
Self-Care
Tell a Better Story, Live a Better Life.
Nothing takes more energy than trying to be someone or something that you're not. Yet, most of us spend our days living behind a series of masks created to enable us to fit in to the spaces of our work, our family, and life in general.
Finding or reclaiming your voice after divorce, the death of a loved one, a major life change, or a pandemic is crucial to living a fully engaged and joyful life. In this special weekend, sociologist, author, storyteller, and mother Dr. Bertice Berry helps you reclaim the power of your own authentic voice.
Through effective storytelling, the coaching tools of Sherapy, and journaling, you
Reclaim your authentic voice
Find and appreciate your true self
Gain a real understanding of caring for the Self
Forge a new commitment to your own self-care
Harness the ability to engage others through effective storytelling
Become an effective and active listener.
Storytelling is giving an account of the past, while effective storytelling is sharing your account of the past as it relates to the present—offering hope for the future.
Sherapy was developed as a coaching tool for women in key executive positions. By engaging in active listening and story sharing on a  consistent basis, participants become aware of the barriers to their success and are empowered to remove them.
Being around people who are different from us makes us more creative, diligent, and hard-working. Likewise, the more internally diverse we are as individuals, the more selective we can be in our own solutions. During the program, we assess your internal diversity and discuss ways to utilize the layers of your life in your own authenticity.
Join Dr. Berry for this life-changing weekend of reclaiming your authentic self through the use of your life stories. You will take home a personalized internal diversity assessment, new ideas, a commitment to self-care and lifelong learning, effective storytelling, and active listening skills. 
Recommended reading and viewing Participants should familiarize themselves with Dr. Berry's stories on Facebook and Instagram before attending the retreat. It is also recommended that participants watch the I AM documentary.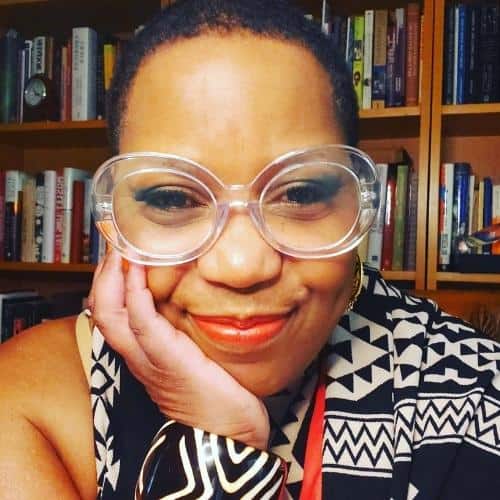 Sociologist, Bertice Berry, PhD, a best-selling author and award-winning lecturer, has been named Comedian of the Year, Lecturer of the Year, and Entertainer of the Year. She has published 11 best-selling books in both fiction and non-fiction and won numerous awards and accolades for both her writing and presentations.
…
$389 per person/per night + tax
All options include daily vegetarian meals from dinner on the night of check-in through lunch on the day of checkout. (Rates below are per person.)
King bed or two full beds
Flat screen TV
Refrigerator
Private bath
Hair dryer
Complimentary Wi-Fi
Daily delicious vegetarian meals
Complimentary tea/coffee & fresh fruit
Daily yoga & meditation classes
Access to fitness & steam rooms
Living In Your Power
Finding Your Authentic Voice
October 6–8, 2023
Subject to change.
Friday 7:30–9:00 pm
Saturday 9:30 am–12:30 pm and 2:00–4:00 pm
Sunday 9:30–11:30 am Room checkout is 11:00 am; luggage may be held at Reception.
All times are Eastern Standard Time (EST) unless otherwise noted.
Arrival Day
4:00 pm Check-in begins; Rooms are ready by 4:00 pm, but if you arrive early we will hold your luggage at Reception.
6:00–7:00 pm Dinner
7:00–7:20 pm Guest Orientation Session (Venue: Dining Hall)
Actual schedules and venues may vary; please confirm with Front Desk upon check-in.
Apart from the activities in your program schedule, we offer the following optional complementary activities. (Please join only if your program schedule permits.)
9:45–10:45 am  Yoga |  Thu–Sun
11:00 am–12:00 pm  Mind & Meditation |  Thu–Sun
1:30–2:15 pm  Guided Hike | Assemble at Shankara Reception | Sat
2:30–3:45 pm  Ayurveda Cooking Class* | Tulsi Kitchen
Thu: Sweet Treats • Sat: Chef's Seasonal Recipe
4:15–5:15 pm Yoga |  Wed–Sat
5:30–6:00 pm  Guided Meditation |  Wed–Sat
7:30–8:15 pm  Meditative Chants/Kirtan |  Wed–Sat
Saturday kirtan is outdoor by the bonfire; weather permitting.
*Included with Wellness Escapes and R&R; Other participants: $35.00/per person
Clay Studio
11:00 am–7:00 pm Friday & Saturday
Hand Building $55 | 1 hour
Hours
Wednesday 2:00–8:00 pm
Thursday–Saturday 9:00 am–6:00 pm
Sunday 8:00 am–2:00 pm
We encourage you to also make reservations for consultations, therapies, and treatments at our award-winning Shankara Ayurveda Wellness at least two weeks prior to your arrival date to ensure availability. Please call 828.264.8382 for details. Additional cost.