Everything is connected—physical fitness is rooted in spiritual health—but we often nurture our body and soul through separate avenues of practice. Incorporating the Divine into your everyday practice can bring more satisfaction, happiness, and health to your life.
Six-time Ironman world champion Mark Allen and world-renowned shaman and healer Brant Secunda lead an extraordinary weekend based on their award-winning book Fit Soul, Fit Body: 9 Keys to a Healthier, Happier You. Mark and Brant integrate universal principles of modern health with ancient indigenous wisdom for empowerment and lifelong balance. Through experiential sessions, you'll explore the soul-body connection and the emotional and physical obstacles that stand in the way of your good health and spiritual fitness.
During this weekend of lecture, spiritual practices, inspirational storytelling, ceremony, and outdoor activity, you'll learn:
How to utilize sustainable physical practice for greater awareness of inner physiology

Mindful eating habits for lifelong health

Guided journeys and visionary meditation to connect with the life force of nature and help transform fear, anger, and jealousy

Specific visionary methods to know, set, and embark upon the quest toward your goals.
Experience fitness, health, and spirituality in an intimate setting and take home specific techniques and tools to utilize in your everyday life and a clear roadmap to a healthier, happier you.
Items to Bring: Comfortable walking/running shoes for an outdoor heart-rate session. 
This program is accessible to anyone and designed to be useful for people from all walks of life and any physical/spiritual capacity.
Testimonials:
"This is it — the missing element in athletics and fitness — bringing the wisdom of the soul into our workouts and lives. Fit Soul, Fit Body is a revelation." ~ Christiane Northrup, MD (award-winning author)
• • • • • •
"World-class athlete Mark Allen and Shaman Healer Brant Secunda join forces to create a unique, practical and inspired approach to lasting fitness. Combining physical/emotional awareness with ancient spiritual practices is brilliant! Fit Soul, Fit Body is a fascinating read." ~ Lilias Folan (Master Yoga teacher and PBS host)
• • • • • •
"Brant and Mark present an exceptional and creative combination of physical and spiritual practices. Ancient and timeless wisdom unites health research and programs for real change. " ~ Prof. Dr. Gerhard Marcel Martin: author of 14 books including Fest (a celebration of life)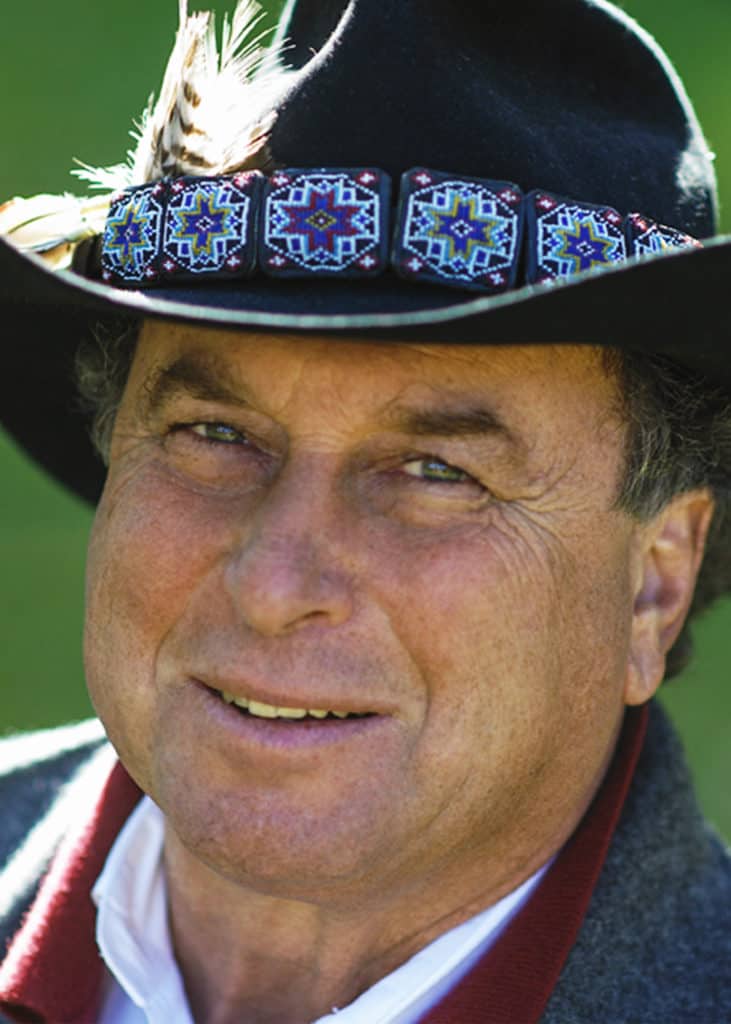 Brant Secunda is a world-renowned shaman, healer, and spiritual teacher in the indigenous Huichol tradition. Recognized as a global thought leader and spiritual teacher, Brant has been a lecturer at the Mayo Clinic and the American Holistic Medical Association. He is a co-founder of the American Herbalist Guild and the Humanistic Medicine Conference with the World Health Organization and co-founded the Peace University with president Jimmy Carter, Desmond Tutu, and other international dignitaries. 
After completing an intensive 12-year apprenticeship with Don José Matsuwa, he founded the Dance of the Deer Foundation Center for Shamanic Studies and has dedicated his life to helping people find a deeper connection with their true nature. He has spent the last four decades traveling the globe to bring healing, ceremony, and indigenous spiritual practices to those seeking a better understanding of their relationship with Mother Earth. Striving to bridge the worlds of fitness and spirituality, Brant co-authored the award-winning book Fit Soul, Fit Body: 9 Keys to a Healthier, Happier You.
Learn more at fitsoul-fitbody.com and Shamanism.com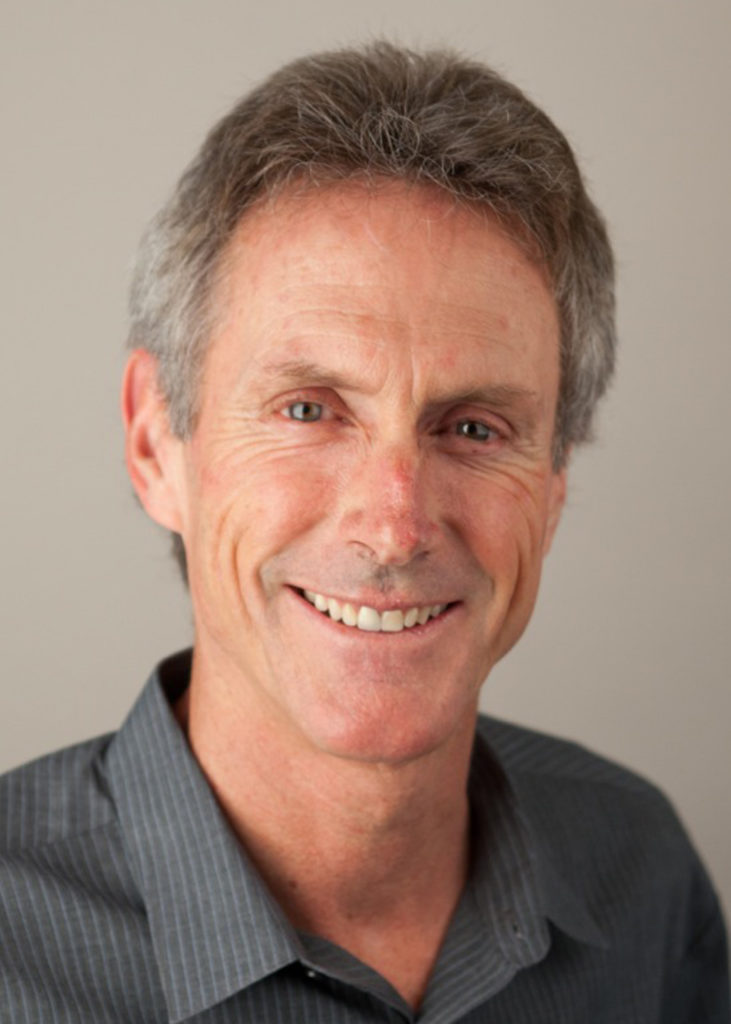 Mark Allen is a six-time Hawaii Ironman Triathlon World Champion. Outside Magazine named him "The World's Fittest Man" and he was voted "The Greatest Endurance Athlete of All Time" in a worldwide poll conducted by ESPN. Mark attributes his success to his ongoing studies with Brant Secunda, who showed him how to find fitness not only in physical strength but in the power of personal spirit and balanced living. 
Mark has been featured numerous times on major network television and in national publications. Mark now works as a sports commentator and advisor for NBC. He also consults with and speaks to many Fortune 500 companies. He is the founder of Mark Allen Coaching, which has helped guide hundreds of athletes to success. Mark is also co-author of the award-winning book Fit Soul, Fit Body: 9 Keys to a Healthier, Happier You. 
Learn more at Fitsoul-fitbody.com and Markallencoaching.com
All options include daily vegetarian meals from dinner on the night of check-in through lunch on the day of check-out. (Rates below are per person.)
The private retreat room has twin beds, a private bath and complimentary wifi.
Shared Retreat Room (2 People)
The shared retreat room has twin beds, a private bath and complimentary wifi. One other person of the same gender will share the room with you. 
Shared Retreat Room (3 People)
The shared retreat room has twin beds, a private bath and complimentary wifi. Up to two more people of the same gender will share the room with you.
Fit Soul Fit Body
June 19th-21st, 2019
Your Program Session Times (subject to change)
Friday 7:30-9:00 pm
Saturday 9:30 am-12:30 pm;  2:30-5:30 pm; 8:00-9:00 pm
Sunday 9:30-11:30 am (Room check-out is 11 am; Luggage can be held at reception)
Arrival Day
3:00 pm Check-in begins; Rooms are ready by 3:00pm, but if you arrive early we will hold luggage at Reception.
6:00-7:00 pm Dinner
7:00-7:20 pm Guest Orientation Session (Venue: Dining Hall)
Optional Onsite Activities
We hope you enjoy your stay with us at the Art of Living Retreat Center. While here, we invite you to immerse in the quiet peace of the Blue Ridge Mountains and connect with yourself. Apart from the activities in your program schedule, there are also opportunities to join daily yoga and meditation classes, restorative Ayurvedic spa treatments, guided hiking trails, pottery classes, evening Kirtans, the outdoor labyrinth or the weekly Bonfire. Here are more details for your stay:
Optional Complimentary Activities (Please join only if above mentioned Program schedule permits)
7:30-8:30 am Hatha Yoga Class (Venue: Geeta Hall) During Program Dates only 
9:45-10:45 am/4:15-5:15 pm Hatha Yoga Class (Venue: Geeta Hall)
11:00 am-12:00 pm Mind and Meditation Session (Venue: Geeta Hall)
1:30-2:00 pm Yoga Nidra (Venue: Geeta Hall) Saturdays and Sundays only
2:00-3:15 pm Property Tour (Starts at Reception) Saturdays only
1:30-2:30 pm/3:00-4:00 pm Guided Nature Walk (Starts at Reception) Saturdays only
5:30-6:00 pm Guided Meditation Session (Venue: Geeta Hall)
7:30-8:15 pm Meditative Chant/Kirtan (Venue: Geeta Hall)
8:30-10:00 pm Bonfire (Below Veda 2; Weather permitting) Saturdays Only
Mealtimes
7:30-9:30 am Breakfast
12:00-2:00 pm Lunch (included on your departure day)
6:00-7:30 pm Dinner
Ayurveda Spa Appointments
We invite you to also make reservations at our award-winning Shankara Ayurveda Spa before arrival, in order to ensure availability. Please call (828) 264-8382 for details.
Our Clay Studio is open Thu-Sun; Hand-building classes and Throwing classes are available by appt. Clay pieces can be glazed and shipped back as well. Please contact our front desk to make an appointment.
Actual schedules and venues may vary; Please confirm with Front Desk upon check-in
639 Whispering Hills Rd, Boone, North Carolina 28607
Discover deep rest and rejuvenation in our tranquil sanctuary set amidst 380 pristine acres high up in the Blue Ridge Mountains of Boone, North Carolina—the perfect place to begin your journey to wellness.
NOTE Avoid using GPS—it will take you up a private road to a locked gate.  Please use the directions provided on this site.
For room reservations, spa retreats, and Art of Living Retreat Center (AOLRC) signature retreats, we have the following cancellation policy:
Refunds are available (less a $50 processing fee) up to eight days before your program or stay.
Nonrefundable credit toward a future AOLRC program or stay (less a $50 processing fee) is available if you give notice between seven and one day(s) before your program or stay. Credit may be applied to any AOLRC program or stay for one year following date of issue.
No credit or refund is available if you cancel on the arrival day, if you do not show up, or if you leave an event early for any reason. No refund will be available if you attend a program and are dissatisfied with its presentation or content.  AOLRC reserves the right to cancel a program at any time. If AOLRC cancels a program, you will receive a full refund.  Some programs may have special cancellation policies; see individual workshop descriptions.  For all other retreats, please be sure to check the registration page specific to that retreat.
To encourage a healthy environment we ask that guest to not consume alcohol or meat in our public spaces, however, guests may enjoy these items in their rooms.
Our property is always smoke-free.
Yes, we ask that guests with food allergies simply inform us so we can communicate those needs to our chef. Typically, we label potential allergens such as gluten, dairy, and nuts.