Caroline Klebl, internationally recognized yoga teacher and author, invites you to immerse in the practice of Ashtanga Yoga in a weekend that will be both retreat and teacher training. Delve into more than 70 yoga poses of the primary series—known as yoga therapy and designed to improve your health and eliminate disease. This series includes sun salutations, standing poses, seated poses, twists, backbends, and inversions. You'll explore the fundamental techniques of vinyasa, ujjayi pranayama (deep breathing), dristi (looking place), and mula bandha (root lock) to strengthen your yoga postures and experience a deeply meditative state. The retreat experience will be enhanced by contemplating insightful yoga sutras, meditation instruction and meditation.
This intensive weekend includes workshops on
Adjustments and teaching techniques
Assisting and supervised teaching
An introduction to Ayurveda
Meditation instruction
Chanting and philosophy of Patanjali's Yoga Sutras
Restorative asana practice
Yoga nidra.
Throughout the course you'll improve your strength and flexibility, reduce stress, improve your yoga posture practice, and learn new yoga poses. You'll leave more relaxed, energized, focused, in shape, and spiritually fulfilled.
Note This program provides a 50-hour yoga teacher training certificate, which can be applied to 200-, 300- and 500-hour Yoga Alliance–accreditation, as well as Yoga Alliance continuing education credits.
Open to yoga teachers and anyone interested in developing mind-body awareness, reducing stress, and increasing strength and flexibility; all levels of yoga from beginners to advanced practitioners.
Great for weight loss. I lost 10 pounds. A good introduction to Ashtanga Yoga. Caroline is fully qualified to guide you through the Astanga Primary series, very knowledgable in the practice showing you variations in the asanas for many body types.
I understand each posture and how my body is supposed to feel in them much better. I learned a lot about adjustments, which I had no idea how to do before this.
I have discovered my body, how it feels to be in different postures and how to breathe properly.
Great course for anyone who wants to improve themselves and challenge themselves with the Ashtanga practice! One can learn life altering aspects from the course,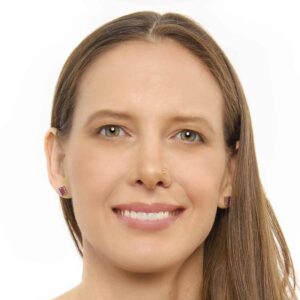 Caroline Klebl is an internationally recognized teacher specializing in Ashtanga Yoga; she trained with world-renowned yoga guru Sri K Pattabhi Jois. She has a background in Tibetan Buddhism, Iyengar and Viniyoga yoga, and the studies of Sanskrit, yoga philosophy, and traditional ayurvedic medicine. Caroline is also a chef focused on vegetarian cuisine. …
All options include daily vegetarian meals from dinner on the night of check-in through lunch on the day of check-out. (Rates below are per person.)
The private retreat room has twin beds, a private bath and complimentary wifi.
Shared Retreat Room (2 People)
The shared retreat room has twin beds, a private bath and complimentary wifi. One other person of the same gender will share the room with you. 
Shared Retreat Room (3 People)
The shared retreat room has twin beds, a private bath and complimentary wifi. Up to two more people of the same gender will share the room with you.
Ashtanga Yoga Weekend Retreat
August 7th-9th, 2020
Your Program Session Times (subject to change)
Friday 7:30-9:00 pm
Saturday 9:30 am-12:30 pm;  2:00-4:00 pm
Sunday 9:30-11:30 am (Room check-out is 11 am; Luggage can be held at reception)
Arrival Day
4:00 pm Check-in begins; Rooms are ready by 4:00pm, but if you arrive early we will hold luggage at Reception.
6:00-7:00 pm Dinner
7:00-7:20 pm Guest Orientation Session (Venue: Dining Hall)
Optional Onsite Activities
We hope you enjoy your stay with us at the Art of Living Retreat Center. While here, we invite you to immerse in the quiet peace of the Blue Ridge Mountains and connect with yourself. Apart from the activities in your program schedule, there are also opportunities to join daily yoga and meditation classes, restorative Ayurvedic spa treatments, guided hiking trails, pottery classes, evening Kirtans, the outdoor labyrinth or the weekly Bonfire. Here are more details for your stay:
Optional Complimentary Activities (Please join only if above mentioned Program schedule permits)
7:30-8:30 am Hatha Yoga Class (Venue: Geeta Hall) During Program Dates only 
9:45-10:45 am/4:15-5:15 pm Hatha Yoga Class (Venue: Sattva Studio)
11:00 am-12:00 pm Mind and Meditation Session (Venue: Sattva Studio)
1:30-2:00 pm Yoga Nidra (Venue: Sattva Studio) Saturdays and Sundays only
2:00-3:15 pm Property Tour (Starts at Reception) Saturdays only
1:30-2:30 pm/3:00-4:00 pm Guided Nature Walk (Starts at Reception) Saturdays only
5:30-6:00 pm Guided Meditation Session (Venue: Sattva Studio)
7:30-8:15 pm Meditative Chant/Kirtan (Venue: Sattva Studio)
8:30-10:00 pm Bonfire (Below Veda 2; Weather permitting) Saturdays Only
Mealtimes
7:30-9:30 am Breakfast
12:00-2:00 pm Lunch (included on your departure day)
6:00-7:30 pm Dinner
Ayurveda Spa Appointments
We invite you to also make reservations at our award-winning Shankara Ayurveda Spa before arrival, in order to ensure availability. Please call (828) 264-8382 for details.
Our Clay Studio is open Thu-Sun; Hand-building classes and Throwing classes are available by appt. Clay pieces can be glazed and shipped back as well. Please contact our front desk to make an appointment.
Actual schedules and venues may vary; Please confirm with Front Desk upon check-in
639 Whispering Hills Rd, Boone, North Carolina 28607
Discover deep rest and rejuvenation in our tranquil sanctuary set amidst 380 pristine acres high up in the Blue Ridge Mountains of Boone, North Carolina—the perfect place to begin your journey to wellness.
NOTE Avoid using GPS—it will take you up a private road to a locked gate.  Please use the directions provided on this site.
For room reservations, spa retreats, and Art of Living Retreat Center (AOLRC) signature retreats, we have the following cancellation policy:
Refunds are available (less a $50 processing fee) up to eight days before your program or stay.
Nonrefundable credit toward a future AOLRC program or stay (less a $50 processing fee) is available if you give notice between seven and one day(s) before your program or stay. Credit may be applied to any AOLRC program or stay for one year following date of issue.
No credit or refund is available if you cancel on the arrival day, if you do not show up, or if you leave an event early for any reason. No refund will be available if you attend a program and are dissatisfied with its presentation or content.  AOLRC reserves the right to cancel a program at any time. If AOLRC cancels a program, you will receive a full refund.  Some programs may have special cancellation policies; see individual workshop descriptions.  For all other retreats, please be sure to check the registration page specific to that retreat.
To encourage a healthy environment we ask that guest to not consume alcohol or meat in our public spaces, however, guests may enjoy these items in their rooms.
Our property is always smoke-free.
Yes, we ask that guests with food allergies simply inform us so we can communicate those needs to our chef. Typically, we label potential allergens such as gluten, dairy, and nuts.