In this inspiring week, you'll delve deep into the Wim Hof Method—a practice based on three pillars: breathing techniques, cold exposure, and cultivating the mindset that allows you to incorporate these pillars into your daily life to unlock a multitude of benefits. Benefits include increased energy, better sleep, reduced stress, enhanced creativity, and better mood. This extended experience is a great way to clear your mind of any clutter, get a fresh perspective on life, and to just let go.
Dedicated Wim Hof Method trainers, Chuck McGee III and Brad Carson, approach is free-flowing and under their expert guidance, your days are centered around mastering the three pillars through a variety of engaging exercises that train your nervous, immune, and cardiovascular systems; optimize energy flow; and help you find a natural balance within. You'll experience
Breathwork for more energy, reduced stress, and an augmented immune response
Cold exposure via ice baths and hiking for reduced inflammation, balanced hormone levels, improved sleep, and increased endorphin production
Mindset training and movement for improved focus
Group discussion for education, reflection, and sharing
The overall experience is incredibly bonding and often leaves participants with lasting friendships. Participants will be astounded to see themselves break through perceived physical and mental limits. You'll take home a fundamental understanding of the Wim Hof Method and the tools to maintain a personal practice.
Items to Bring
Swimwear, outdoor clothing for cold weather, hiking shoes, and a small backpack. You'll receive a more detailed list post-registration.
Open to all levels of fitness. It may be of particular interest to yoga teachers, bodyworkers, and healthcare professionals. This program is not suitable for those pregnant or epileptic.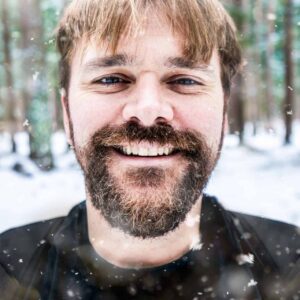 Chuck McGee III is a type 1 diabetic with a unique perspective on health. He has been practicing the Wim Hof Method (WHM) for years, including direct instruction from Wim Hof. Chuck has led expeditions up mountains in the winter in Poland and swam in freezing lakes worldwide. He believes all people are equally deserving of the benefits the WHM brings. It is his goal to connect to as many people as possible and be a part of the wave of social change that the WHM can help achieve. "My belief in the benefits of the WHM is palpable and my drive to spread this information to others is relentless."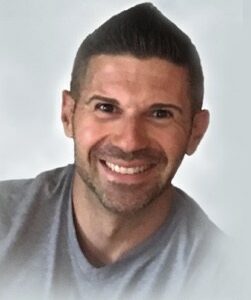 Brad Carson is a life-long athlete who sustained a significant spine injury as a Marine resulting in numerous surgeries and broken bones. While in the Marines, he had the responsibility of composing condolence letters for the loved ones of soldiers who sacrificed their lives—an experience that took an extreme emotional toll on Brad. He has overcome PTSD, depression, pain, anxiety, and addiction by regaining control of his mindset using the Wim Hof Method. Brad's mission to help others learn how to rewire their brains to become physically, mentally, emotionally, and spiritually happy, healthy, and strong.
All options include daily vegetarian meals from dinner on the night of check-in through lunch on the day of check-out. (Rates below are per person.)
Please See Registration Link
The private retreat room has twin beds, a private bath and complimentary wifi.
Shared Retreat Room (2 People)
Please See Registration Link
The shared retreat room has twin beds, a private bath and complimentary wifi. One other person of the same gender will share the room with you. 
Shared Retreat Room (3 People)
Please See Registration Link
The shared retreat room has twin beds, a private bath and complimentary wifi. Up to two more people of the same gender will share the room with you.
Wim Hof Method Winter Retreat
WHM Instructors Brad Carson and Chuck McGee
December 6-12, 2020
Arrival Day Sunday December 6
4:00 pm – Check-in
6:00 pm – 7 pm – Dinner
7:00 pm – 7:20 pm – AOLRC Orientation – MANDATORY FOR ALL GROUPS
Daily Schedule
7:15 am – Morning Activity
8:30 – 9:30 am – Breakfast
10:30 pm – Program Activity 
1:00 – 2:00 pm – Lunch
3:00 pm – Program Activity
6:00 pm – Dinner
7:00 pm – Free time
Departure Day Saturday December 12
7:30 am – 9:30 am – Breakfast 
11:00 am – Check-out (luggage may be stored at reception)
12:00 pm – Lunch is included in your stay this day! 
(Breakfast and lunch are included, all other time is free time)
639 Whispering Hills Rd, Boone, North Carolina 28607
Discover deep rest and rejuvenation in our tranquil sanctuary set amidst 380 pristine acres high up in the Blue Ridge Mountains of Boone, North Carolina—the perfect place to begin your journey to wellness.
NOTE Avoid using GPS—it will take you up a private road to a locked gate.  Please use the directions provided on this site.
For room reservations, spa retreats, and Art of Living Retreat Center (AOLRC) signature retreats, we have the following cancellation policy:
Refunds are available (less a $50 processing fee) up to eight days before your program or stay.
Nonrefundable credit toward a future AOLRC program or stay (less a $50 processing fee) is available if you give notice between seven and one day(s) before your program or stay. Credit may be applied to any AOLRC program or stay for one year following date of issue.
No credit or refund is available if you cancel on the arrival day, if you do not show up, or if you leave an event early for any reason. No refund will be available if you attend a program and are dissatisfied with its presentation or content.  AOLRC reserves the right to cancel a program at any time. If AOLRC cancels a program, you will receive a full refund.  Some programs may have special cancellation policies; see individual workshop descriptions.  For all other retreats, please be sure to check the registration page specific to that retreat.
To encourage a healthy environment we ask that guest to not consume alcohol or meat in our public spaces, however, guests may enjoy these items in their rooms.
Our property is always smoke-free.
Yes, we ask that guests with food allergies simply inform us so we can communicate those needs to our chef. Typically, we label potential allergens such as gluten, dairy, and nuts.