In this 3-day residential workshop, you are invited to join David Deida for an in-depth exploration into his groundbreaking work as he guides you through teachings and practices to illuminate the mysteries behind your deepest spiritual and sexual longings.
Explore how to
Transform habitual patterns of sexual relating into new, freeing, and depth-evoking skills in intimacy
Master the cycles of desire by learning to conduct love and consciousness through your lover's whole body
Open heartfully through physical and emotional limitations to experience new terrains of pleasure, passion, and dark erotic play
Utilize your and your lover's turn-ons for mutual spiritual growth
Inspire exploration and fullness in your relationships by endlessly relaxing into and opening as who you truly are
Attract the untamed love you most intensely desire by liberating your authentic sexual expression. 
The workshop is open to individuals and couples of all genders, sexual orientations, and relationship statuses. There is no nudity, kissing, or sexual contact in this workshop.
This workshop is not specifically oriented toward those parts of you that require ample time and safe space to heal. Rather, this experience is offered in the spirit of wholehearted exploration for those parts of you now ready to expand.  Although open to everyone, come if you feel eager to enjoy the challenges of conscious loving and sexual deepening.
Plan to arrive by 3:00 pm on Thursday, April 2, for check-in, dinner, and orientation. You are welcome to arrive as early as Wednesday, April 1. Plan to depart the morning of Monday, April 6.
For questions, please contact the organizers at  [email protected]
Tuition: $1,800
Enrollment is subject to approval. The organizers will contact you within 10 days to confirm your enrollment.
For those attending both the 3-Day Workshop and 5-Day Advanced Intensive, combined tuition is $8,900 per person.
An application and deposit are required to enroll in the 5-Day Advanced Intensive. Please specify in your application if you are interested in registering for both events.
Cancellation Policy
Because our events require meticulous monitoring of gender balance and number of attendees, no refunds will be offered within 60 days of the workshop start date. We will offer a 50% refund of the total cost of the workshop more than 60 days in advance of the workshop start date. Please contact the organizers at [email protected] with any questions.
A Special Invitation from Event Sponsor, John Wineland
Amidst the noise of social media gurus and relentless invitations to "hack" our way into depth, love, and connection, the opportunity to study with true masters grows more and more scarce. Teachers who have dedicated their lives to an ever-deepening refinement of their craft, in service of love, are precious.
David Deida is one of those teachers.
After studying with him for over a decade now, one of the things I have appreciated most about David's work is the originality that continues to emerge every time I see him teach. This is not someone who simply follows a tried-and-true syntax. This is a teacher who reads the moment and then dilates it, pressing his years of practice into it so that all participating can grow and open.
Each workshop is different. Each training offers a new approach to bringing love and consciousness through the body more fully, inviting participants into unexplored ranges of depth and connection that were never before conceivable. It is not unusual to hear a participant leaving an event saying, "Why didn't anyone show me this was possible before?"
Because of the impact this work has had in my life, I am honored to be hosting David for two special events in April 2020: a 3-Day Workshop and a 5-Day Advanced Intensive. Each event will offer a rare opportunity to experience a depth of knowledge and practice that will stay with you long after you leave.
Quite frankly, there is nothing I would rather do and nowhere I'd rather be than helping David share his forty plus years of knowledge with as many people as possible.
David's teaching engagements are rare. So, join us this April in the heart of the Blue Ridge Mountains of North Carolina, for an experience you will never forget.


John Wineland
Event Sponsor
David Deida brilliantly lays bare the hidden psychology of feminine and masculine and offers clear instructions for tapping into our deepest core and achieving true harmony through sexual intimacy. His understanding of feminine psychology astounds me. David Deida's vision of interdependence between the sexes is spiritually profound and psychologically astute. His message . . . has the power to transform intimate relationships into a sublime adventure, a journey to the farthest reaches of human experience.
As a woman, I've never felt so understood and validated. Finally, a clear and brilliant guide to unraveling the mystery of relationships.
We all taste God, taste Goddess, taste pure Spirit in those moments of sexual rapture, and wise men and women have always used that rapture to reveal Spirit's innermost secrets. David Deida is such a wise one.
In the area of sacred intimacy, David Deida is holding a lightning bolt. He sheds an astonishing light. Every once in a while, someone comes along whose work is clearly a next step. Their ideas seem to answer some collective question hanging out in the culture. Their books and seminars become an underground buzz and, within a period of time, their ideas become part of our cultural vernacular. David Deida is such a person. In a time not too far off from now, his ideas will have spread like wildfire.
David is the one western teacher of tantra whose books I read and whom I send students to learn from.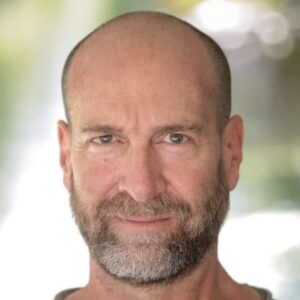 Acknowledged as one of the most insightful and provocative spiritual teachers of our time, best-selling author David Deida continues to revolutionize the way that men and women grow spiritually and sexually. His teachings and writings on a radically practical spirituality for our time have been hailed as among the most original and authentic contributions to personal and spiritual growth currently available.
…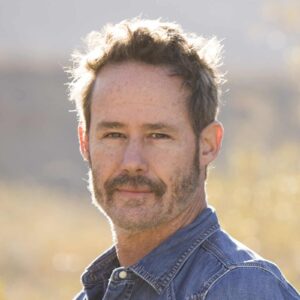 John Wineland, a Los Angeles based relationship coach, speaker, and teacher has been guiding both men and women in the realms of life purpose, relational communication, sexual intimacy, and embodiment for over a decade.
…
Detailed room and board registration information will be sent with a link upon your confirmed acceptance to the workshop.
All options include daily vegetarian meals from dinner on the night of check-in through lunch on the day of check-out. (Rates below are per person.)
$210 per night, per person
The private retreat room has twin beds, a private bath and complimentary wifi.
Shared Retreat Room (2 People)
$175 per night, per person
The shared retreat room has twin beds, a private bath and complimentary wifi. One other person of the same gender will share the room with you. 
Shared Retreat Room (3 People)
$145 per night, per person
The shared retreat room has twin beds, a private bath and complimentary wifi. Up to two more people of the same gender will share the room with you.
Opening Night  Thursday, April 2
3:00 pm  Workshop check-in begins
6:00 pm  Dinner
6:30 pm  Workshop check-in ends
7:00–9:00 pm  Mandatory Participant Orientation
Daily Schedule  Friday, April 3–Sunday, April 5
7:30–9:30 am  Breakfast
10:00 am–12:00 pm  Morning Session
12:00–2:00 pm  Lunch
2:00–5:30 pm  Afternoon Session
5:30–6:00 pm  Break
6:00–7:30 pm  Dinner
7:30–9:30 pm  Evening Session
639 Whispering Hills Rd, Boone, North Carolina 28607
Discover deep rest and rejuvenation in our tranquil sanctuary set amidst 380 pristine acres high up in the Blue Ridge Mountains of Boone, North Carolina—the perfect place to begin your journey to wellness.
NOTE Avoid using GPS—it will take you up a private road to a locked gate.  Please use the directions provided on this site.
For room reservations, spa retreats, and Art of Living Retreat Center (AOLRC) signature retreats, we have the following cancellation policy:
Refunds are available (less a $50 processing fee) up to eight days before your program or stay.
Nonrefundable credit toward a future AOLRC program or stay (less a $50 processing fee) is available if you give notice between seven and one day(s) before your program or stay. Credit may be applied to any AOLRC program or stay for one year following date of issue.
No credit or refund is available if you cancel on the arrival day, if you do not show up, or if you leave an event early for any reason. No refund will be available if you attend a program and are dissatisfied with its presentation or content.  AOLRC reserves the right to cancel a program at any time. If AOLRC cancels a program, you will receive a full refund.  Some programs may have special cancellation policies; see individual workshop descriptions.  For all other retreats, please be sure to check the registration page specific to that retreat.
To encourage a healthy environment we ask that guest to not consume alcohol or meat in our public spaces, however, guests may enjoy these items in their rooms.
Our property is always smoke-free.
Yes, we ask that guests with food allergies simply inform us so we can communicate those needs to our chef. Typically, we label potential allergens such as gluten, dairy, and nuts.