International bestselling author and spiritual teacher, don Miguel Ruiz, has shared his family's teachings globally through the books of Toltec wisdom which have sold over 10 million copies alone in the United States, and been published in 40 languages worldwide. His sons don Miguel Ruiz Jr. and don Jose Ruiz have joined together for this unique workshop to share the wisdom from The Mastery of Love book in which don Miguel Ruiz illuminates the fear-based beliefs and assumptions that undermine love and lead to suffering and drama in our relationships.

Don Miguel Ruiz Jr. and don Jose Ruiz will share their family's Toltec tradition that gave shape to their father's books, and will show you how to heal from emotional wounds, and recover the freedom and joy that are a part of your birthright, thus restoring the spirit of playfulness that is vital for love to blossom in relationships.

Ultimately, we all wish to enjoy life. There are many facets in our everyday experience that allow us to express this joy. One of those ways is through the relationships we have with the people in our lives. In the Toltec family tradition, the Mastery of Love begins by bringing harmony into our most impactful relationship, the one with ourselves. This mastery gives us the opportunity to share that harmony with everyone in our life.
Why "domestication" and the "image of perfection" lead to self-rejection
The war of control that slowly destroys most relationships
Why we learned to hunt for love in others, and how to release the love inside us
How to finally accept and forgive ourselves and others
Re-discover the love of your life
Don Miguel Ruiz Jr. and don Jose Ruiz will teach you how to empower yourself and step into masterful levels of faith and authenticity. Their brilliant teachings will help you to move beyond doubt and let go of the lies that create emotional drama, victimization, and the limiting belief systems that programmed our "domestication".


This life-changing program will help you to return to your innate wisdom, and live your life based on truth. They will help you understand that the agreements we make are ultimately about seeing our whole reality through the eyes of truth. The result of practicing these agreements helps you to move into complete acceptance of yourself just the way you are, and the complete acceptance of everybody else just the way they are. The reward for doing that is your eternal happiness.


Don Miguel Ruiz Jr. and don Jose Ruiz will teach you to:

Become aware of how you confuse what you know, for who you are
Gain awareness of how your agreements have created your reality
Release the fear of what you are without your beliefs
Let go of conditional love and embrace unconditional love
Make new agreements that are more in line with your true authentic self
Don't miss this opportunity to take your life to the next level.
Workshop will be of interest to anyone look for practical tools to live happily. It may also appeal to healthcare professionals and yoga and meditation practitioners.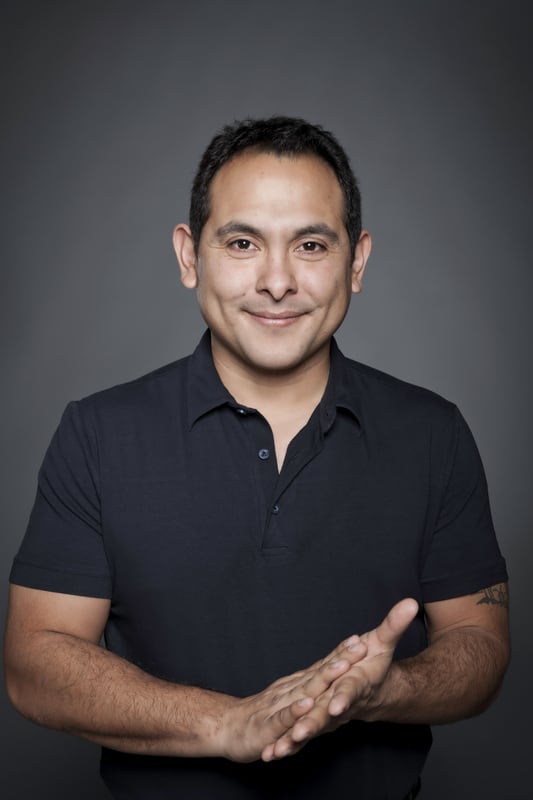 Don Miguel Ruiz Jr. is a Nagual, a Toltec Master of Transformation. He is a direct descendant of the Toltecs of the Eagle Knight lineage and is the son of don Miguel Ruiz. By combining the wisdom of his family's traditions with the knowledge gained from his own personal journey, he now helps others realize their own path to personal freedom.
Along with his father, don Miguel Ruiz Sr., and brother, don Jose Ruiz, don Miguel Jr. leads workshops, retreats and power journeys to help others to achieve their own personal freedom and optimal physical and spiritual health. He also hosts a successful weekly internet radio show, "The Way of the Desert".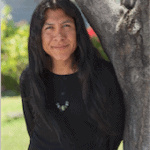 Don Jose Ruiz, is a Toltec Master of Transformation and modern day Shaman. He is a direct descendant of the Toltecs of the Eagle Night lineage, and is the son of don Miguel Ruiz, author of New York Times bestseller The Four Agreements. He is the author of The Fifth Agreement, Ripples of Wisdom, and My Good Friend The Rattlesnake. Along with his family, he teaches workshops and offers transformational journeys around the world. More
All options include daily vegetarian meals from dinner on the night of check-in through lunch on the day of checkout. (Rates below are per person.)
The private retreat room has twin beds, a private bath and complimentary wifi.
Shared Retreat Room (2 People)
The shared retreat room has twin beds, a private bath and complimentary wifi. One other person of the same gender will share the room with you. 
Shared Retreat Room (3 People)
The shared retreat room has twin beds, a private bath and complimentary wifi. Up to two more people of the same gender will share the room with you.
The Agreements of Love
August 23rd-25th, 2019
Your Program Session Times (subject to change)
Arrival Day 7:30-9:00 pm
Daily 9:30 am-12:30 pm;  2:00-4:00 pm
Departure Day 9:00-11:00 am (Room check-out is 11 am; Luggage can be held at reception)
General Guest Information
We hope you enjoy your stay with us at the Art of Living Retreat Center. While here, we invite you to immerse in the quiet peace of the Blue Ridge Mountains and connect with yourself. Apart from the activities in your program schedule, there are also opportunities to join daily yoga and meditation classes, restorative Ayurvedic spa treatments, guided hiking trails, pottery classes, evening Kirtans, the outdoor labyrinth or the weekly Bonfire. Here are more details for your stay:
Arrival Day
3:00 pm Check-in begins; Rooms are ready by 3:00pm, but if you arrive early we will hold luggage at Reception.
6:00-7:00 pm Dinner
7:00-7:20 pm Guest Orientation Session (Venue: Dining Hall)
Optional Complimentary Activities (Please join only if above mentioned Program schedule permits)
7:30-8:30 am Hatha Yoga Class (Venue: Geeta Hall) During Program Dates only
9:45-10:45 am/4:15-5:15 pm Hatha Yoga Class (Venue: Geeta Hall)
11:00 am-12:00 pm Mind and Meditation Session (Venue: Geeta Hall)
1:30-2:00 pm Yoga Nidra (Venue: Geeta Hall) Saturdays and Sundays only
2:00-3:15 pm Property Tour (Starts at Reception) Saturdays only
1:30-2:30 pm/3:00-4:00 pm Guided Nature Walk (Starts at Reception) Saturdays only
5:30-6:00 pm Guided Meditation Session (Venue: Geeta Hall)
7:30-8:15 pm Meditative Chant/Kirtan (Venue: Geeta Hall)
8:30-10:00 pm Bonfire (Below Veda 2; Weather permitting) Saturdays Only
Mealtimes
7:30-9:30 am Breakfast
12:00-2:00 pm Lunch (included on your departure day)
6:00-7:30 pm Dinner
Ayurveda Spa Appointments
We invite you to also make reservations at our award-winning Shankara Ayurveda Spa before arrival, in order to ensure availability. Please call (828) 264-8382 for details.
Our Clay Studio is open Thu-Sun; Hand-building classes and Throwing classes are available by appt. Clay pieces can be glazed and shipped back as well. Please contact our front desk to make an appointment.
Actual schedules and venues may vary; Please confirm with Front Desk upon check-in
639 Whispering Hills Rd, Boone, North Carolina 28607
Discover deep rest and rejuvenation in our tranquil sanctuary set amidst 380 pristine acres high up in the Blue Ridge Mountains of Boone, North Carolina—the perfect place to begin your journey to wellness.
NOTE Avoid using GPS—it will take you up a private road to a locked gate.  Please use the directions provided on this site.
For room reservations, spa retreats, and Art of Living Retreat Center (AOLRC) signature retreats, we have the following cancellation policy:
Refunds are available (less a $50 processing fee) up to eight days before your program or stay.
Nonrefundable credit toward a future AOLRC program or stay (less a $50 processing fee) is available if you give notice between seven and one day(s) before your program or stay. Credit may be applied to any AOLRC program or stay for one year following date of issue.
No credit or refund is available if you cancel on the arrival day, if you do not show up, or if you leave an event early for any reason. No refund will be available if you attend a program and are dissatisfied with its presentation or content.  AOLRC reserves the right to cancel a program at any time. If AOLRC cancels a program, you will receive a full refund.  Some programs may have special cancellation policies; see individual workshop descriptions.  For all other retreats, please be sure to check the registration page specific to that retreat.
To encourage a healthy environment we ask that guest to not consume alcohol or meat in our public spaces, however, guests may enjoy these items in their rooms.
Our property is always smoke-free.
Yes, we ask that guests with food allergies simply inform us so we can communicate those needs to our chef. Typically, we label potential allergens such as gluten, dairy, and nuts.