Retreat Type
Meditation & Mindfulness
Must Be 18+
Self-Discovery
Yoga
Retreat Goals
Calm & Clear Mind
Relieve Stress
Self-Care
Trauma affects the best of us, and its effects can linger, limiting your ability to live with joy and abundance. Whether it occurred during a single event or repeated trauma, recently or in childhood, it can have lifelong effects: anxiety, depression, chronic health issues, flashbacks, a disconnection from the body, trust and intimacy challenges, or feeling worthless and broken. Yet, as impossible as it may seem, you can return to wholeness.
Join clinical psychologist, EMDR consultant, somatic therapist, veteran yoga teacher, and complex trauma survivor Dr. Arielle Schwartz for a weekend of healing aimed to guide you on the path toward post-traumatic growth.
Dr. Schwartz has crafted a program that helps you move past trauma, liberate yourself from emotional burdens, and transform your life. Her integrative approach introduces science-backed techniques for trauma recovery and practical vagus nerve stimulation methods aimed at rewiring your resilience. This course will demystify trauma and the pain it causes and empower you with resources to move past hopelessness to reclaim strength and courage.
Having transformed her own trauma with a body-mind-spirit approach, Dr. Schwartz knows firsthand how working with all levels of your being is essential to meaningful and lasting change. Through therapeutic journaling and yoga, guided meditations, conscious breathing, and group discussion,
Gain a thorough understanding of what trauma is and how to heal it
Recognize how the body stores trauma and why conscious breathing and mindful movement support your recovery
Learn how to master self-awareness of your autonomic nervous system to enhance physical, emotional, mental, and spiritual well-being
Explore the vagus nerve and its powerful influence on your body and emotions.
You will take home a deepened understanding of trauma and your healing path, tools to support growth after trauma, and a personalized recipe for resilience.
Open to everyone.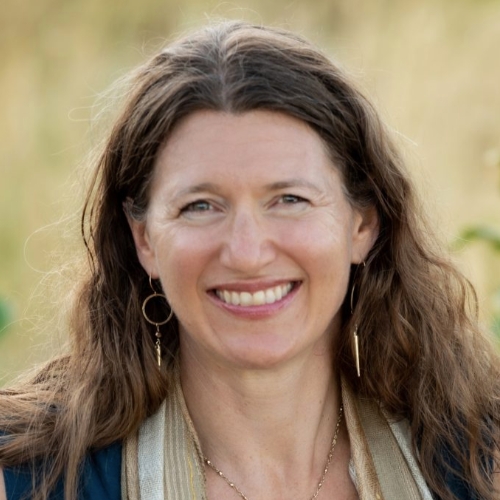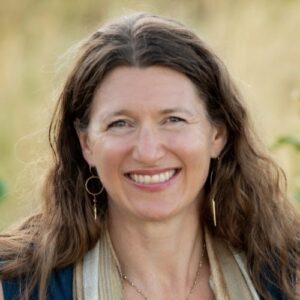 Arielle Schwartz, PhD, is a psychologist, internationally sought-out teacher, yoga instructor, and leading voice in the healing of PTSD and complex trauma. She is the author of six books, including The Complex PTSD Treatment Manual, EMDR Therapy and Somatic Psychology, The Post Traumatic Growth Guidebook, and Therapeutic Yoga for Trauma Recovery. …
Beyond Trauma
A Guided Journey of Resilience, Hope and Growth
September 20–22, 2024
Subject to change.
Friday 7:30–9:00 pm
Saturday 9:30 am–12:30 pm, 2:00 pm–4:00 pm and 7:30–9:00 pm
Sunday 9:30–11:30 am Room checkout is 11:00 am; luggage may be held at Reception
All times are Eastern Standard Time (EST) unless otherwise noted.
Arrival Day
4:00 pm Check-in begins; Rooms are ready by 4:00 pm, but if you arrive early we will hold your luggage at Reception.
6:00–7:00 pm Dinner
7:00–7:20 pm Guest Orientation Session (Venue: Dining Hall)
Actual schedules and venues may vary; please confirm with Front Desk upon check-in.
Apart from the activities in your program schedule, we offer the following optional complementary activities. (Please join only if your program schedule permits.)
9:45–10:45 am  Yoga |  Thu–Sun
11:00 am–12:00 pm  Mind & Meditation |  Thu–Sun
1:30–2:15 pm  Guided Hike | Assemble at Shankara Reception | Sat
2:30–3:45 pm  Ayurveda Cooking Class* | Tulsi Kitchen
Thu: Sweet Treats • Sat: Chef's Seasonal Recipe
4:15–5:15 pm Yoga |  Wed–Sat
5:30–6:00 pm  Guided Meditation |  Wed–Sat
7:30–8:15 pm  Meditative Chants/Kirtan |  Wed–Sat
Saturday kirtan is outdoor by the bonfire; weather permitting.
*Included with Wellness Escapes and R&R; Other participants: $35.00/per person
Clay Studio
11:00 am–7:00 pm Friday & Saturday
Hand Building $55 | 1 hour
Hours
Wednesday 2:00–8:00 pm
Thursday–Saturday 9:00 am–6:00 pm
Sunday 8:00 am–2:00 pm
We encourage you to also make reservations for consultations, therapies, and treatments at our award-winning Shankara Ayurveda Wellness at least two weeks prior to your arrival date to ensure availability. Please call 828.264.8382 for details. Additional cost.
$389 per person/per night + tax
All options include daily vegetarian meals from dinner on the night of check-in through lunch on the day of checkout. (Rates below are per person.)
King bed or two full beds
Flat screen TV
Refrigerator
Private bath
Hair dryer
Complimentary Wi-Fi
Daily delicious vegetarian meals
Complimentary tea/coffee & fresh fruit
Daily yoga & meditation classes
Access to fitness & steam rooms