CE Credits Available 10 Continuing Education Credits (CEC) available for behavioral health professionals; additional cost is $30.  Learn more, click here.
Are you a health-care professional interested in helping your patients become pain-free? Unlearn Your Pain is a revolutionary approach to treating chronic pain that has helped thousands of people when traditional medical approaches have failed. 
Dr. Howard Schubiner gives you the tools to empower your practice with concrete knowledge of an emerging model of care that brings together cutting-edge research and advances in neuroscience, psychology, and medicine. Through lecture, role-playing, and demonstrations, you'll
Analyze the core concept that pain is a function of the brain—not all injuries result in pain, and pain can be due to lifetime trauma and unresolved emotional experiences

Understand how "medically unexplained" disorders—headaches, neck and back pain, abdominal and pelvic pain, TMJ, fibromyalgia, anxiety, depression, fatigue, and insomnia—are best conceptualized as being psychophysiological in nature

Acquire skills and specific scripts to identify and interview clients to assess for the causes of chronic pain, and learn to counsel those who have difficulties in recovery

Master cognitive and behavioral techniques to reprogram neural pathways of pain

Learn to guide clients in experiencing, expressing, and releasing emotions

Explore expressive writing and meditative exercises for chronic pain recovery. 
Receive basic certification in the Unlearn Your Pain process and learn how to incorporate it into your existing practice. You'll return home with effective educational, cognitive, behavioral, and emotional clinical practices you can use right away to help your patients eliminate chronic pain.
This training is suitable for professionals with a basic understanding of, and skill level for dealing with, psychological issues—including physicians, nurses, psychologists, social workers, counselors, coaches, bodyworkers, and other therapists who work with clients or patients with chronic pain, anxiety, depression, insomnia, fatigue, and other associated symptoms.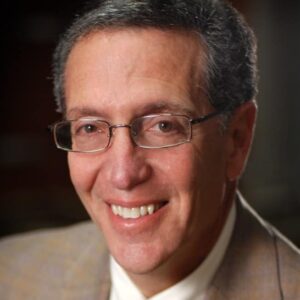 Howard Schubiner, MD, is the founder and director of the Mind-Body Medicine program at Providence Hospital in Southfield, Michigan. He is a professor at Michigan State University School of Medicine and a fellow in the American College of Physicians and the American Academy of Pediatrics. Dr. Schubiner has given over 300 lectures to scientific audiences on topics related to adolescent medicine, ADHD, and stress reduction, authored more than 100 publications in scientific journals, and written several books, including Unlearn Your Pain and Unlearn Your Anxiety and Depression. He is also a senior teacher of mindfulness meditation. unlearnyourpain.com
All options include daily vegetarian meals from dinner on the night of check-in through lunch on the day of checkout. (Rates below are per person.)
Two Twin Beds
Private Bath
Complimentary Wi-Fi
Delicious Vegetarian Meals
Complimentary Tea/Coffee & Fresh Fruit
Daily Yoga & Meditation Classes
Access to Grounds and Facilities, including Gym & Steam Rooms
Beyond Pain Management: New Strategies for Health Professionals
November 1st-3rd, 2019
Your Program Session Times (subject to change)
Program Schedule
Arrival Day
Friday, November 1

3:00 pm Check-in begins; Rooms are ready by 3:00pm, but if you arrive early we will hold luggage at Reception.
6:00-7:00 pm Dinner
7:00-7:20 pm Guest Orientation Session (Venue: Dining Hall)
7:30–9:00 pm 
Understanding Pain, the Brain, and Neural Pathways     

How to assess if someone has PPD, including examination skills if appropriate
Saturday, November 2
8:30–9:30 am
Why does PPD develop? Neural pathways and the danger signal

Practice: Joey, Peter, Elizabeth, determining the diagnosis 
9:30–10:15 am
How to educate patients and personalize information about PPD  

Demo

Practice: explanation of PPD, personalization of information
10:15–10:30 am
BREAK
10:30–11:30 am
How to educate a PPD patient about the basic cognitive and behavioral elements of treatment 

Breaking the pain cycle, conditioned responses, outcome independence, extinction bursts

Demo

Practice
11:30 am–1:00 pm
LUNCH
1:00–2:30 pm
The emotional basis of chronic pain, importance of emotional processing in treatment, 

How to guide a PPD patient in emotional awareness and expression exercises 

Demo

Practice
2:30–3:00 pm
Self-compassion

Dealing with sadness

Demo
3:00–3:15 pm
BREAK
3:15–3:30 pm
How to guide clients in expressive writing exercises

How to guide clients in meditative/mindfulness, formal and informal practice
3:30–4:30 pm
Reducing the danger signal in the brain
Sunday, November 3
(Room check-out is 11 am; Luggage can be held at reception)

9:00–11:30 am
How to advise patients with PPD who are having difficulty understanding and accepting PPD as their diagnosis or who are having flares or symptoms or symptom substitutions 

How to integrate PPD work into your practice setting

Questions and wrapping up
Optional Onsite Activities
We hope you enjoy your stay with us at the Art of Living Retreat Center. While here, we invite you to immerse in the quiet peace of the Blue Ridge Mountains and connect with yourself. Apart from the activities in your program schedule, there are also opportunities to join daily yoga and meditation classes, restorative Ayurvedic spa treatments, guided hiking trails, pottery classes, evening Kirtans, the outdoor labyrinth or the weekly Bonfire. Here are more details for your stay:
Optional Complimentary Activities (Please join only if above mentioned Program schedule permits)
7:30-8:30 am Hatha Yoga Class (Venue: Geeta Hall) During Program Dates only
9:45-10:45 am/4:15-5:15 pm Hatha Yoga Class (Venue: Geeta Hall)
11:00 am-12:00 pm Mind and Meditation Session (Venue: Geeta Hall)
1:30-2:00 pm Yoga Nidra (Venue: Geeta Hall) Saturdays and Sundays only
2:00-3:15 pm Property Tour (Starts at Reception) Saturdays only
1:30-2:30 pm/3:00-4:00 pm Guided Nature Walk (Starts at Reception) Saturdays only
5:30-6:00 pm Guided Meditation Session (Venue: Geeta Hall)
7:30-8:15 pm Meditative Chant/Kirtan (Venue: Geeta Hall)
8:30-10:00 pm Bonfire (Below Veda 2; Weather permitting) Saturdays Only
Mealtimes
7:30-9:30 am Breakfast
12:00-2:00 pm Lunch (included on your departure day)
6:00-7:30 pm Dinner
Ayurveda Spa Appointments
We invite you to also make reservations at our award-winning Shankara Ayurveda Spa before arrival, in order to ensure availability. Please call (828) 264-8382 for details.
Our Clay Studio is open Thu-Sun; Hand-building classes and Throwing classes are available by appt. Clay pieces can be glazed and shipped back as well. Please contact our front desk to make an appointment.
Actual schedules and venues may vary; Please confirm with Front Desk upon check-in
639 Whispering Hills Rd, Boone, North Carolina 28607
Discover deep rest and rejuvenation in our tranquil sanctuary set amidst 380 pristine acres high up in the Blue Ridge Mountains of Boone, North Carolina—the perfect place to begin your journey to wellness.
NOTE Avoid using GPS—it will take you up a private road to a locked gate.  Please use the directions provided on this site.
For room reservations, Ayurveda Wellness Retreats, and Art of Living Retreat Center (AOLRC) signature retreats, we have the following cancellation policy:
Refunds are available (less a $50 processing fee) up to eight days before your program or stay.
Nonrefundable credit toward a future AOLRC program or stay (less a $50 processing fee) is available if you give notice between seven and one day(s) before your program or stay. Credit may be applied to any AOLRC program or stay for one year following date of issue.
No credit or refund is available if you cancel on the arrival day, if you do not show up, or if you leave an event early for any reason. No refund will be available if you attend a program and are dissatisfied with its presentation or content.  AOLRC reserves the right to cancel a program at any time. If AOLRC cancels a program, you will receive a full refund.  Some programs may have special cancellation policies; see individual workshop descriptions.  For all other retreats, please be sure to check the registration page specific to that retreat.
To encourage a healthy environment we ask that guest to not consume alcohol or meat in our public spaces, however, guests may enjoy these items in their rooms.
Our property is always smoke-free.
Yes, we ask that guests with food allergies simply inform us so we can communicate those needs to our chef. Typically, we label potential allergens such as gluten, dairy, and nuts.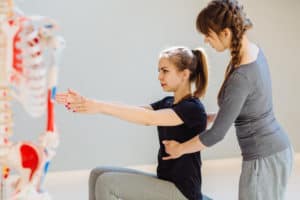 Vitiant artus aegrae contagia mentis. (When the mind is ill at ease, the body is affected.) —Ovid It hurts. Your pain is awful. Your misery is
Read More »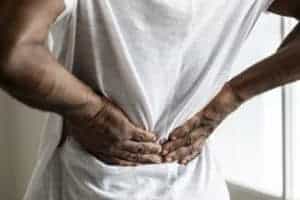 Most people don't really understand how powerful the mind can be. However, every doctor knows that the mind can cause symptoms that are as severe
Read More »