Do you suffer from back pain, or work therapeutically with people who do? This course provides a theoretical and anatomical understanding of back pain, along with practical solutions for preventing, reducing and managing it with yoga.
Under the expert guidance of Dr. Loren Fishman you will discover how certain symptoms can stem from a number of different causes — so treatment for back pain cannot be determined based on symptoms alone. Within the yoga world there is often a lack of knowledge of the causes and appropriate treatments. But here, you can expand your knowledge to ensure that you can support students — and yourself — safely and effectively.
Through a combination of medical lectures and practical yoga classes, you will:
Learn to identify the seven major causes which are responsible for over 90% of all back pain
Gain a thorough grounding in the current medical diagnoses and treatments
Learn how to integrate this understanding with your yoga practice and teaching — and add many modifications for classical yoga poses so that you can adapt a yoga practice to suit individual student
You will take home a comprehensive knowledge base about back pain and the practical skills to confidently work with students in a safe and supportive manner.

Certification in Dr. Fishman's Method is awarded to those who complete the entire 20-hour training with passing grades on two tests (one written and one live teaching) with at least 5 years of Yoga teaching experience. Those who attend the entire course and pass both tests but have been teaching less than five years will be awarded Registered Teacher status, which will automatically convert to certified teacher status when they complete 5 years of teaching. Certified teachers are able to participate in scientific studies, which includes teaching study participants.
Certified and registered teachers are also listed on Dr. Fishman's website, sciatica.org, to which patients and students are frequently referred.

This course is ideal for yoga teachers, yoga therapists, students, and back-pain sufferers, whether they have previous yoga experience or not. It is also recommended for other bodyworkers.

Recommended reading: To best appreciate the course, see the first 8 chapters of Healing Yoga; and Yoga for Back Pain, both by Dr. Fishman.

Successful completion of this course yields 20 hours of CE with IAYT.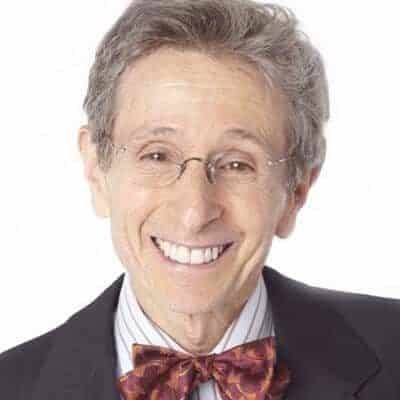 Loren Fishman, MD, B. Phil.,(oxon.) is one of the few physicians practicing medicine who incorporates yoga into his regular treatment protocols and offers patients individual yoga therapy. He has completed peer-reviewed studies into the efficacy of yoga for medical conditions, including osteoporosis, rotator cuff tear, scoliosis, ocular pressure and other conditions. In Pulitzer Prize-winning William Broad's book, The Science of Yoga, Dr. Fishman is compared to Thomas Edison.
He is the author of five books on yoga for treating specific medical conditions: back pain, arthritis, osteoporosis, multiple sclerosis, and twenty common conditions, (W.W. Norton and Demos Press), and has published more than 90 articles and chapters in medical journals. Dr. Fishman is past President of the New York Society of Physical Medicine and Rehabilitation and teaches at Columbia University College of Physicians and Surgeons.
He has been listed in NY Magazine's "Best Doctors," regularly giving grand rounds at major NY hospitals. At this writing certified yoga teachers are teaching Doctor Fishman's Method in New York, New Jersey, Illinois, Texas and California. Workshops are upcoming in Virginia, Massachusetts, Chicago, and San Francisco. More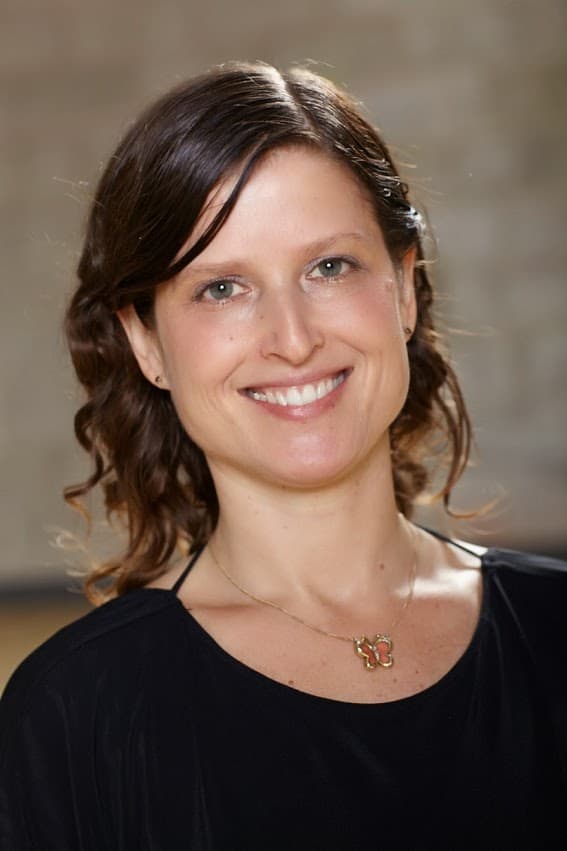 Gabriella Barnstone is a certified yoga therapist with the International Association of Yoga Therapists, and has been working at Manhattan Physical Medicine and Rehabilitation under the guidance and tutelage of Dr. Loren Fishman since 2015. Her teaching is largely influenced by her studies with Judith Lasater, Carrie Owerko, and Jonathan Fitzgordon. Gabriella has taught courses with Dr. Fishman on Yoga for Back Pain and Yoga for Osteoporosis at Kripalu, Yogaville, Art of Living, and Aum Home Shala in Miami. She is currently on the faculty of Prema Yoga Institute's Yoga Therapy Program.
All options include daily vegetarian meals from dinner on the night of check-in through lunch on the day of check-out. (Rates below are Per Person)
The private retreat room has twin beds, a private bath and complimentary wifi.
Shared Retreat Room (2 People)
The shared retreat room has twin beds, a private bath and complimentary wifi. One other person of the same gender will share the room with you. 
Shared Retreat Room (3 People)
The shared retreat room has twin beds, a private bath and complimentary wifi. Up to two more people of the same gender will share the room with you.
June 6th – June 9th , 2019
Your Program Session Times (subject to change)
Arrival Day 7:30-9:00 pm
Daily 9:30 am-12:30 pm; 2:00-4:00 pm
Departure Day 9:00-11:00 am (Room check-out is 11 am; Luggage can be held at reception)
General Guest Information
We hope you enjoy your stay with us at the Art of Living Retreat Center. While here, we invite you to immerse in the quiet peace of the Blue Ridge Mountains and connect with yourself. Apart from the
activities in your program schedule, there are also opportunities to join daily yoga and meditation
classes, restorative Ayurvedic spa treatments, guided hiking trails, pottery classes, evening Kirtans, the
outdoor labyrinth or the weekly Bonfire. Here are more details for your stay:
Arrival Day
3:00 pm Check-in begins; Rooms are ready by 3:00pm, but if you arrive early we will hold luggage at Reception.
6:00-7:00 pm Dinner
7:00-7:20 pm Guest Orientation Session (Venue: Dining Hall)
Optional Complimentary Activities (Please join only if above mentioned Program schedule permits)
7:30-8:30 am Hatha Yoga Class (Venue: Geeta Hall) During Program Dates only
9:45-10:45 am/4:15-5:15 pm Hatha Yoga Class (Venue: Geeta Hall)
11:00 am-12:00 pm Mind and Meditation Session (Venue: Geeta Hall)
1:30-2:00 pm Yoga Nidra (Venue: Geeta Hall) Saturdays and Sundays only
2:00-3:15 pm Property Tour (Starts at Reception) Saturdays only
1:30-2:30 pm/3:00-4:00 pm Guided Nature Walk (Starts at Reception) Saturdays only
5:30-6:00 pm Guided Meditation Session (Venue: Geeta Hall)
7:30-8:15 pm Meditative Chant/Kirtan (Venue: Geeta Hall)
8:30-10:00 pm Bonfire (Below Veda 2; Weather permitting) Saturdays Only
Optional Saturday Activities
Mealtimes
7:30-9:30 am Breakfast
12:00-2:00 pm Lunch (included on your departure day)
6:00-7:30 pm Dinner
Ayurveda Spa Appointments
We invite you to also make reservations at our award-winning Shankara Ayurveda Spa before arrival, in
order to ensure availability. Please call (828) 264-8382 for details.
Our Clay Studio is open Thu-Sun; Hand-building classes and Throwing classes are available by appt.
Clay pieces can be glazed and shipped back as well. Please contact our front desk to make an
appointment.
Actual schedules and venues may vary; Please confirm with Front Desk upon check-in
639 Whispering Hills Rd, Boone, NC 28607
Discover deep rest and rejuvenation in a pristine natural setting in the Blue Ridge Mountains of Boone, North Carolina. Set amidst 380 acres of pristine forest high up in the Blue Ridge Mountains is a tranquil sanctuary. The perfect place to begin your journey to wellness. *NOTE* Please avoid using GPS…It will take you up a private road to a locked gate.  Use directions provided on this site.
For room reservations & spa retreats, we have a 24 hour cancellation policy.
For all other retreats, please be sure to check the registration page specific to that retreat.
To encourage a healthy environment we ask that guest to not consume alcohol or meat in our public spaces, however guests may enjoy these items in their rooms. That being said our property is always smoke-free.
Yes, we ask that guests with food allergies simply inform us so we can communicate those needs to our chef. Typically we label potential allergens such as gluten, dairy and nuts.