Retreat Type
Mindfulness
Online Program
Self-Discovery
Spiritual
Retreat Goals
Calm & Clear Mind
Get Happy
Personal Development
Relieve Stress
Self-Care
Please Note
In alignment with the CDC guidelines, all guests will be required to show proof of vaccination OR a lab-certified Covid-19 test that produced negative results taken within 72 hours of their arrival at the Center when checking in.
Discover the Freedom Within
No one can prevent the experience of pain in this life, but we can consciously end our patterns of unnecessary suffering.
Through self-inquiry, we can realize the true peace and freedom alive within each of us. The only apparent obstacle to realizing true peace is the habit of perpetuating our unnecessary suffering—following our negative, anxiety-promoting thoughts, feelings, and behaviors.
During this retreat, Gangaji will lead us in self-inquiry to
• Investigate the unexamined beliefs, thoughts, and narratives we habitually follow.
• Uncover the fears that underlie repetitive negative behaviors, thoughts, and feelings of self-hatred.
• Deepen our capacity to face strong emotions without acting them out or repressing them.
• Develop a strength of mind, and experience your true nature, free of definitions.
Don't miss this extraordinary opportunity to discover the depth of true freedom that is already alive in you.
Note While Gangaji will be leading the program virtually, you can join members of her staff on-campus and immerse fully in the experience, or register to participate online. There will be four meetings with Gangaji and 2 inquiry sessions.
Finally Accepted Myself
Shourak
For the first time ever, I actually experienced what it means to open up and accept myself. All these years, especially the last few, I may have heard and talked about acceptance. Maybe even made efforts to accept others. But during this course, for the first time I could accept whatever is happening in me right now. And as Gangaji says in the end, that in this opening up, the story is revealed to be non-existent. So it has been a shift from intellectual to experiential.
More Present & Alive
Carrie
I feel a deepening of inner presence and aliveness. I feel calm and timeless. I enjoy the direct simple inquiries and pointers Gangaji offers us. I was surprised by my answers to the questions in the exercises without being attached or judgmental, finding I could inquire and still know the inner stillness. Quite beautiful to be aware of the emotions and feelings without being pulled into them.
With the willingness to stop and surrender I am able to dive into the depths of emotion, and underneath that to discover my own being. This peaceful, spacious presence. I was able to discover more of the ways I weave narratives. To simply notice, what's here? How could it get any simpler than that! The kicker was when I discovered this peaceful spaciousness, I asked, who is aware of this peaceful space? And all I found was more peaceful space. Amazing.
It was a very deep experience for me, and it reminded me once again of the beautiful simplicity, clarity and depth of Gangaji's expression, and the profound stillness and presence from which she speaks, and which she transmits with her whole being. She encourages the wonderful perspective that we are all responsible to stop and inquire, and that we are all in this together, supporting each other, and that there is nowhere to go but right here. Gangaji conveys stillness and simplicity and radiance with every word. Absolutely beautiful!
All options include daily vegetarian meals from dinner on the night of check-in through lunch on the day of checkout. (Rates below are per person.)
Twin beds
Private Bath
Complimentary Wi-Fi
Daily Delicious Vegetarian Meals
Complimentary Tea/Coffee & Fresh Fruit
Daily Yoga & Meditation Classes
Access to Gym & Steam Rooms
Shared Retreat Room (2 People)
Twin beds
Private Bath
Complimentary Wi-Fi
Daily Delicious Vegetarian Meals
Complimentary Tea/Coffee & Fresh Fruit
Daily Yoga & Meditation Classes
Access to Gym & Steam Rooms
Shared Retreat Room (3 People)
Twin beds
Private Bath
Complimentary Wi-fi
Daily Delicious Vegetarian Meals
Complimentary Tea/Coffee & Fresh Fruit
Daily Yoga & Meditation Classes
Access to Gym & Steam Rooms
The Freedom Alive in You
Ending Patterns of Unnecessary Suffering
July 1–3, 2022
Subject to change.
Friday 7:30–9:00 pm
Saturday 10:30–11:30 am | 2:00–3:30 pm | 7:30–9:00 pm
Sunday 10:30–11:30 am and 2:00–3:30pm Room checkout is 11:00 am; luggage may be held at Reception.
All times are Eastern Standard Time (EST) unless otherwise noted.
Arrival Day
4:00 pm Check-in begins; Rooms are ready by 4:00 pm, but if you arrive early we will hold your luggage at Reception.
6:00–7:00 pm Dinner
7:00–7:20 pm Guest Orientation Session (Venue: Dining Hall)
Actual schedules and venues may vary; please confirm with Front Desk upon check-in.
Apart from the activities in your program schedule, we offer the following optional complementary activities. (Please join only if your program schedule permits.)
9:45–10:45 am  Yoga |  Thu–Sun
11:00 am–12:00 pm  Mind & Meditation |  Thu–Sun
1:30–2:15 pm  Guided Hike | Assemble at Shankara Reception | Sat
2:30–3:45 pm  Ayurveda Cooking Class* | Tulsi Kitchen
Thu: Sweet Treats • Sat: Chef's Seasonal Recipe
4:15–5:15 pm Yoga |  Wed–Sat
5:30–6:00 pm  Guided Meditation |  Wed–Sat
7:30–8:15 pm  Meditative Chants/Kirtan |  Wed–Sat
Saturday kirtan is outdoor by the bonfire; weather permitting.
*Included with Wellness Escapes and R&R; Other participants: $35.00/per person
Clay Studio
10:00 am–6:00 pm Saturday
Clay Handbuilding $35.00 (1 hour)
Throwing Wheel $45.00 (2 hours)
Hours: 9:00 am–6:30 pm daily
We invite you to also make reservations for consultations, therapies, and treatments at our award-winning Shankara Ayurveda Wellness prior to arrival in order to ensure availability. Please call 828-264-8382 for details. Additional cost.
Unless otherwise indicated, our programs are open to participants 18 years of age and older. 
Retreat Cancellation Policy
Refunds are available (less a $50 processing fee) up to eight days before your program. 
Nonrefundable credit toward a future AOLRC program or stay (less a $50 processing fee) is available if you give notice between seven and one day(s) before your program or stay. Credit may be applied to any AOLRC program or stay for one year following the date of issue.


No credit or refund will be given if you cancel on the program start date, if you do not show up, or if you do not complete the program. No refund will be given if you attend a program and are dissatisfied with its presentation or content.
AOLRC reserves the right to cancel a program at any time. If AOLRC cancels a program, you will receive a full refund. Some programs may have special cancellation policies; see individual workshop descriptions.
Your program is hosted on Zoom. In order to participate, you will need one of the following:
Computer: Windows or Mac computer with speakers and a microphone. (Note: Webcams are recommended but not required.)

Mobile Device: iOS or Android 

Phone: mobile, desk or landline.
You can find out more about using Zoom here. 
Once you register and reserve your spot, you will receive a confirmation email with detailed instructions on how to access the online sessions. If you have any problems or questions, please feel free to reach us at 800-392-6870.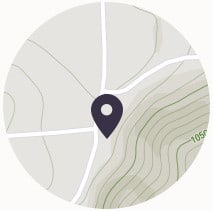 639 Whispering Hills Road
Boone, NC 28607
800.392.6870
Discover deep rest and rejuvenation on our tranquil mountaintop campus set amidst 380 acres of pristine forest in the Blue Ridge Mountains of Boone, North Carolina.