Sex often triggers what is best and worst in relationships. Swinging from the highs of passion to the lows of rejection, sex offers us all plenty to engage with and talk about in session. Yet, most therapists are not taught how to facilitate these intimate conversations and harness the power of sexual connection to help secure the couples' attachment. 
Therapists avoid talking about sex for fear of embarrassment, lack of assessment skills, and/or little confidence about what to do with sexual dysfunctions and disconnections. Though deeply important to their relationship, our clients, likewise, might avoid talking about sex for fear of being embarrassed, of being found incompetent or unattractive, and/or fear of having hopeless conflict. Even when couples have achieved a measure of secure emotional attachment in therapy, there is often still a need for direct work on their sexual relationship.
EFT trainer, George Faller, LMFT, and certified sex therapist, Laurie Watson, LMFT, teach skills to help you assess the negative emotional and sexual cycles for a more logical framework to help couples resolve their toxic cycles. You'll 
Increase your knowledge of the sexual arousal cycles, how secure childhoods increases sexual capacity, and what blocks and triggers you are looking for when doing a sexual assessment
Learn how to deescalate a desire discrepancy in a couple by harnessing the positive force of sexual pursuit and acknowledging and challenging the withdrawing partner's difficulties
Learn to notice and navigate your own reactions and emotions and become more comfortable with explicit sexual content from your couples.
Practice creating bonding and vulnerability over arousal or orgasmic problems including simple sex therapy interventions to help.
Learning Objectives
Identify the key assumptions of attachment theory as it applies to adult sexuality.
Identify the assumptions, stages, and steps of EFT, as well as key change events.
Describe key interventions that help clients to reprocess key emotional responses and reduce reactivity
Discuss common therapeutic impasses in EFT with sexuality and how to address them and implement EFT interventions in clinical exercises and case examples.
Name different models of sexual response.
Apply techniques of sexual assessment in EFT treatment
Explain each partner's model of sexuality based on their background
Identify negative cycle around sexual issues in Stage 1 of EFT
Differentiate sexual concerns from attachment perspective
Apply techniques to transform sexual dysfunction into deeper intimacy and closeness
Utilize Stage 2 EFT interventions effectively around sexual issues to create more secure bond in couples that leads to greater sexual fulfillment.
Integrate strategies of integrating sex therapy into EFT for couples
Identify sexual concerns that require a referral to a specialist 
The workshop will include lecture, video examples, and experiential exercises. You'll take home tools you can immediately use in your practice and skills to find your own voice so that you can be the best possible therapist for your clients.
This program is open to anyone seeking a broader understanding of how to help their clients heal sexual dysfunction and disconnection.
CE Hours Available
This course has been approved for 9 CE hours for qualified participants. The cost is $30. To learn how and where to apply, click HERE.  For questions or concerns regarding CE, please email Ginny Paige on [email protected]
GREAT SEX FOR COUPLES
Attachment Theory & Sex Therapy Training for Therapists​
August 28-30, 2020
Arrival Day
4:00 pm Check-in begins; Rooms are ready by 4:00 pm, but if you arrive early we will hold your luggage at Reception.
6:00–7:00 pm Dinner
7:00–7:20 pm Guest Orientation Session (Venue: Dining Hall)
Mealtimes
7:30–9:30 am Breakfast
12:00–2:00 pm Lunch (included on your departure day)
6:00–7:30 pm Dinner
Departure Day
Room check-out is 11:00 am; luggage can be held at reception.
Your Program Session Times (subject to change)
Friday  
7:30–9:00 pm  Part 1 Integrating Attachment Theory & Sexuality
Saturday   
9:30–10:15 am   Part 2 Sexual Arousal/Desire Cycles
10:15–10:30 am  Break
10:30–11:00 am  Part 3 Understanding Sexual Cycles of Interaction
11:00–11:45 pm  Part 4 Sexual Assessment
11:45–12:00 pm  Break
12:00–12:30 pm  Film Sexual Assessment to Resolving Block & Exercise
12:30–2:00 pm  Lunch
2:00–3:15 pm  Going Deeper, Using Sexual Problems to Strengthen a Couple's Emotional Bond
3:15–3:30 pm  Break
3:30–4:45 pm  Exercise to Resolve Sexual/Emotional Blocks
Sunday    
9:30–11:00 am  Part 5 Dynamic Thinking for Five Common Sexual Dysfunctions
11:00–11:15 am  Break
11:15–12:15 pm  Part 6 Getting Comfortable with Sexuality both Professionally and Personally
For room reservations, spa retreats, and Art of Living Retreat Center (AOLRC) signature retreats, we have the following cancellation policy:
Refunds are available (less a $50 processing fee) up to eight days before your program or stay.
Nonrefundable credit toward a future AOLRC program or stay (less a $50 processing fee) is available if you give notice between seven and one day(s) before your program or stay. Credit may be applied to any AOLRC program or stay for one year following date of issue.
No credit or refund is available if you cancel on the arrival day, if you do not show up, or if you leave an event early for any reason. No refund will be available if you attend a program and are dissatisfied with its presentation or content.  AOLRC reserves the right to cancel a program at any time. If AOLRC cancels a program, you will receive a full refund.  Some programs may have special cancellation policies; see individual workshop descriptions.  For all other retreats, please be sure to check the registration page specific to that retreat.
To encourage a healthy environment we ask that guest to not consume alcohol or meat in our public spaces, however, guests may enjoy these items in their rooms.
Our property is always smoke-free.
Yes, we ask that guests with food allergies simply inform us so we can communicate those needs to our chef. Typically, we label potential allergens such as gluten, dairy, and nuts.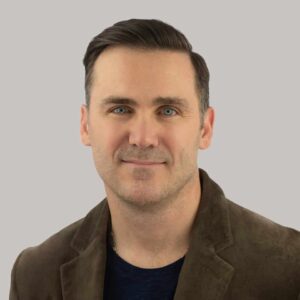 George R. Faller, MS, LMFT, is a husband, father, therapist, educator, speaker, author and global leader in helping people reconnect and strengthen their relationships. 
He is a certified Trainer/Supervisor/Therapist in Emotionally Focused Couple Therapy (EFT) and founder of the New York Center for Emotionally Focused Therapy, where he serves as President. George is the director of training at the Greenwich Center for Hope & Renewal in Connecticut and is on the Board of the Porter Cason Institute at Tulane University in New Orleans. He is a Supervisor with the American Association for Marriage & Family Therapy and teaches classes at the Ackerman Institute for the Family in Manhattan. He is a Licensed Marriage & Family Therapist currently practicing in Connecticut and New York.  
George brings a unique and varied experience to his practice.  Whether he is providing marriage therapy to Wall Street executives, leading a conference for the United States Military, or equipping therapists from around the globe, his ability to inspire is far-reaching.  George is also committed to bringing EFT to underprivileged populations and pushing the leading edge of effective therapy. georgefaller.com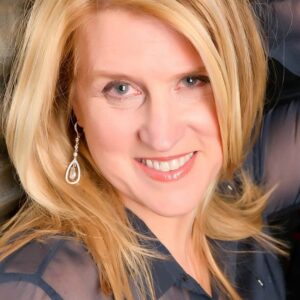 Laurie Watson, a certified sex therapist, helps couples keep it hot as co-host with George Faller with their popular podcast, Foreplay Radio–Couples and Sex Therapy.
Laurie has been practicing sex therapy from attachment theory for more than 20 years (and marriage therapy for 30 years!) using her expertise in intimacy and healthy relationships to help couples improve both sexually and relationally. She's an author of Wanting Sex Again: How to Rediscover Desire and Heal a Sexless Marriage and blogs for both Psychology Today and WebMD, with over 13 million reads. Laurie lectures at physician groups, marriage and family therapy programs, and the medical schools of UNC Chapel Hill and Duke on sexual function and dysfunction. Laurie encourages women to own their sexual passion and their imperfect but exhilarating bodies and men to understand the physiology and psychology behind female sexuality. awakeningscenter.org
Fresh Insight and Professional Approaches
Rev. Jack L. Hileman, LMFT, AAMFT-Approved Supervisor
I am a therapist with a worrisome case involving a couple who is sexually shut-down completely. I consulted with Laurie Watson, who provided fresh insight and professional approaches which have given me new hope for helping this couple in pain unlock their sexual connection again. I am very grateful to Laurie for the seasoned perspective and informed, sensitive input for therapy with them.
Laurie Watson has a Gift
Julie R. McQueen, CHES, Oncology Patient Navigator, Duke Cancer Center, Raleigh
Laurie Watson has a gift for relating to women.
What a Great Resource to Have!
Myra Teasley, MD, FACOG; Mid-Carolina OBGYN, Raleigh
My patients share their most intimate secrets and insecurities with me as their gynecologist, and I feel fortunate to have Laurie to send them to for care. She is knowledgeable, fair, warm and empathetic. They are often so relieved to know that there is someone who can help them.
Excellent Sex Therapist & Counselour
Charles Viviano, MD, Phd, Duke Urology of Raleigh
As a Urologist specializing in Men's Health, and especially sexual dysfunctions, I have had the opportunity to collaborate with Laurie in treating several of my patients. I am confident in my referral of patients, which ensures all aspects of the patient's sexual dysfunction are appropriately addressed… the organic and psychogenic components. My confidence in her stems not only from her excellent knowledge base and training but also her empathy in caring for these patients… Laurie is a valuable member of my referral team.
Wholeheartedly Recommend
Wanda L. Radford, MD, OB/GYN, FACOG; Wake Women's Health, Raleigh
I have been lucky to have Laurie Watson as a resource for my patients. She has resolved their sexual issues, improved their relationships, and helped them pursue more fulfilling lives. I can wholeheartedly recommend Laurie as a counselor and therapist. She is kind, competent, and thorough and my patients have benefited tremendously.
Compassionate & Caring
Dr. Pouru Bhiwandi, MD, OB/GYN, FACOG; Gyn Center for Women, Raleigh
I have been referring my patients for consultation to Laurie Watson for several years, and will continue to do so. All my patients have benefited immensely by her therapy, and they are most pleased and grateful. Sexual dysfunction is a major problem for many women, at times leading to depression and problems with relationships. We are most fortunate to have the services of Laurie Watson who is not only knowledgeable, but most compassionate and caring.
Helped Many of Our Patients
Sarah P. Talley, PT, DPT & Emily R. Wegmann, PT OCS, Raleigh
As physical therapists, we consider sex therapy an essential component of pelvic pain treatment. Laurie and the therapists at Awakenings have helped many of our patients enjoy intimacy and pleasurable sex as part of their recovery. We highly recommend Awakenings to individuals and couples for optimal sexual health.
Wonderful Method
Ingrid Harm-Ernandes, PT, WCS, BCIA-PMDB, Orthopedic/Women's Health Specialties, Duke Hospital, Durham
Laurie Watson has a wonderful method… Her warmth, caring and passion for what she does really shines through.
All options include daily vegetarian meals from dinner on the night of check-in through lunch on the day of checkout. (Rates below are per person.)
The private retreat room has twin beds, a private bath and complimentary wifi.
Shared Retreat Room (2 People)
The shared retreat room has twin beds, a private bath and complimentary wifi. One other person of the same gender will share the room with you. 
Shared Retreat Room (3 People)
The shared retreat room has twin beds, a private bath and complimentary wifi. Up to two more people of the same gender will share the room with you.
639 Whispering Hills Rd, Boone, North Carolina 28607
Discover deep rest and rejuvenation in our tranquil sanctuary set amidst 380 pristine acres high up in the Blue Ridge Mountains of Boone, North Carolina—the perfect place to begin your journey to wellness.
NOTE Avoid using GPS—it will take you up a private road to a locked gate.  Please use the directions provided on this site.