Sex often triggers what is best and worst in relationships. Swinging from the highs of passion to the lows of rejection, sex offers us all plenty to engage with and talk about in session. Yet, most therapists are not taught how to facilitate these intimate conversations and harness the power of sexual connection to help secure the couples' attachment. 
Therapists avoid talking about sex for fear of embarrassment, lack of assessment skills, and/or little confidence about what to do with sexual dysfunctions and disconnections. Though deeply important to their relationship, our clients, likewise, might avoid talking about sex for fear of being embarrassed, of being found incompetent or unattractive, and/or fear of having hopeless conflict. Even when couples have achieved a measure of secure emotional attachment in therapy, there is often still a need for direct work on their sexual relationship.
EFT trainer, George Faller, LMFT, and certified sex therapist, Laurie Watson, LMFT, teach skills to help you assess the negative emotional and sexual cycles for a more logical framework to help couples resolve their toxic cycles. You'll 
Increase your knowledge of the sexual arousal cycles, how secure childhoods increases sexual capacity, and what blocks and triggers you are looking for when doing a sexual assessment
Learn how to deescalate a desire discrepancy in a couple by harnessing the positive force of sexual pursuit and acknowledging and challenging the withdrawing partner's difficulties
Learn to notice and navigate your own reactions and emotions and become more comfortable with explicit sexual content from your couples.
Practice creating bonding and vulnerability over arousal or orgasmic problems including simple sex therapy interventions to help.
Learning Objectives
Identify the key assumptions of attachment theory as it applies to adult sexuality.
Identify the assumptions, stages, and steps of EFT, as well as key change events.
Describe key interventions that help clients to reprocess key emotional responses and reduce reactivity
Discuss common therapeutic impasses in EFT with sexuality and how to address them and implement EFT interventions in clinical exercises and case examples.
Name different models of sexual response.
Apply techniques of sexual assessment in EFT treatment
Explain each partner's model of sexuality based on their background
Identify negative cycle around sexual issues in Stage 1 of EFT
Differentiate sexual concerns from attachment perspective
Apply techniques to transform sexual dysfunction into deeper intimacy and closeness
Utilize Stage 2 EFT interventions effectively around sexual issues to create more secure bond in couples that leads to greater sexual fulfillment.
Integrate strategies of integrating sex therapy into EFT for couples
Identify sexual concerns that require a referral to a specialist 
The workshop will include lecture, video examples, and experiential exercises. You'll take home tools you can immediately use in your practice and skills to find your own voice so that you can be the best possible therapist for your clients.
This program is open to anyone seeking a broader understanding of how to help their clients heal sexual dysfunction and disconnection.
CE Hours Available
This course has been approved for 9 CE hours for qualified participants. The cost is $30. To learn how and where to apply, click HERE.  For questions or concerns regarding CE, please email Ginny Paige on [email protected].org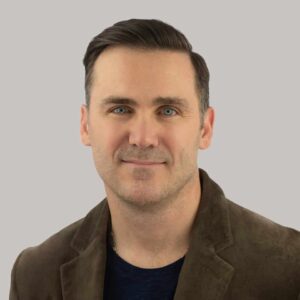 George R. Faller, MS, LMFT, is a husband, father, therapist, educator, speaker, author and global leader in helping people reconnect and strengthen their relationships. 
…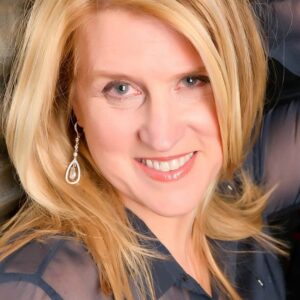 All options include daily vegetarian meals from dinner on the night of check-in through lunch on the day of checkout. (Rates below are per person.)
The private retreat room has twin beds, a private bath and complimentary wifi.
Shared Retreat Room (2 People)
The shared retreat room has twin beds, a private bath and complimentary wifi. One other person of the same gender will share the room with you. 
Shared Retreat Room (3 People)
The shared retreat room has twin beds, a private bath and complimentary wifi. Up to two more people of the same gender will share the room with you.
Great Sex for Couples
August 28–30

Your Program Session Times (subject to change)
Friday  
7:30–9:00 pm  Part 1 Integrating Attachment Theory & Sexuality
Saturday   
9:30–10:15 am   Part 2 Sexual Arousal/Desire Cycles
10:15–10:30 am  Break
10:30–11:00 am  Part 3 Understanding Sexual Cycles of Interaction
11:00–11:45 pm  Part 4 Sexual Assessment
11:45–12:00 pm  Break
12:00–12:30 pm  Film Sexual Assessment to Resolving Block & Exercise
12:30–2:00 pm  Lunch
2:00–3:15 pm  Going Deeper, Using Sexual Problems to Strengthen a Couple's Emotional Bond
3:15–3:30 pm  Break
3:30–4:45 pm  Exercise to Resolve Sexual/Emotional Blocks
Sunday    
9:30–11:00 am  Part 5 Dynamic Thinking for Five Common Sexual Dysfunctions
11:00–11:15 am  Break
11:15–12:15 pm  Part 6 Getting Comfortable with Sexuality both Professionally and Personally
Arrival Day
4:00 pm Check-in begins; Rooms are ready by 4:00 pm, but if you arrive early we will hold your luggage at Reception.
6:00–7:00 pm Dinner
7:00–7:20 pm Guest Orientation Session (Venue: Dining Hall)
Mealtimes
7:30–9:30 am Breakfast
12:00–2:00 pm Lunch (included on your departure day)
6:00–7:30 pm Dinner
Optional Activities
Apart from the activities in your program schedule, we offer the following optional complementary activities. (Please join only if your program schedule permits.)
7:30–8:30 am
Hatha Yoga Class | Gita Hall; during program dates only.
9:45–10:45 am and 4:15–5:15 pm
Hatha Yoga Class | Sattva Studio
11:00 am–12:00 pm
Mind and Meditation Session | Sattva Studio
1:30–2:00 pm
Yoga Nidra | Sattva Studio; Saturdays and Sundays only.
2:00–3:15 pm
Property Tour | Starts at Reception; Saturdays only.
1:30–2:30 pm and 3:00–4:00 pm
Guided Nature Walk | Starts at Reception; Saturdays only.
5:30–6:00 pm
Guided Meditation Session | Sattva Studio
7:30–8:15 pm
Meditative Chant/Kirtan | Gita Hall
8:30–10:00 pm
Bonfire | Below Veda 2 Weather permitting; Saturdays only.
Optional Activities with Additional Fees
To ensure a space, please register for  these activities by calling 800-392-6870 prior to your arrival.
Mindful Painting (1 hour) $25 Sunday Only
Express your creativity through art therapy as you connect your emotions to the art of watercolor painting.
Ayurveda Cooking Class $25 (1 hour) Thursday and Saturday Only
Learn how to best nourish your specific body type and thrive in every season.
Pottery Class $30 (1 hour) Thursday to Sunday
Explore your creativity. Get hands-on experience in throwing on the wheel, hand-building and decorating handmade pots.
Ayurveda Spa Appointments (Additional Cost)
Hours: 9:00 am–6:30 pm daily
We invite you to also make reservations at our award-winning Shankara Ayurveda Spa prior to arrival in order to ensure availability. Please call 828-264-8382 for details.
Actual schedules and venues may vary; please confirm with Front Desk upon check-in.
639 Whispering Hills Rd, Boone, North Carolina 28607
Discover deep rest and rejuvenation in our tranquil sanctuary set amidst 380 pristine acres high up in the Blue Ridge Mountains of Boone, North Carolina—the perfect place to begin your journey to wellness.
NOTE Avoid using GPS—it will take you up a private road to a locked gate.  Please use the directions provided on this site.
For room reservations, spa retreats, and Art of Living Retreat Center (AOLRC) signature retreats, we have the following cancellation policy:
Refunds are available (less a $50 processing fee) up to eight days before your program or stay.
Nonrefundable credit toward a future AOLRC program or stay (less a $50 processing fee) is available if you give notice between seven and one day(s) before your program or stay. Credit may be applied to any AOLRC program or stay for one year following date of issue.
No credit or refund is available if you cancel on the arrival day, if you do not show up, or if you leave an event early for any reason. No refund will be available if you attend a program and are dissatisfied with its presentation or content.  AOLRC reserves the right to cancel a program at any time. If AOLRC cancels a program, you will receive a full refund.  Some programs may have special cancellation policies; see individual workshop descriptions.  For all other retreats, please be sure to check the registration page specific to that retreat.
To encourage a healthy environment we ask that guest to not consume alcohol or meat in our public spaces, however, guests may enjoy these items in their rooms.
Our property is always smoke-free.
Yes, we ask that guests with food allergies simply inform us so we can communicate those needs to our chef. Typically, we label potential allergens such as gluten, dairy, and nuts.