Retreat Type
Family & Relationships
Featured Presenters
Self-Discovery
Retreat Goals
Better Relationships
Personal Development
Are you ready to deepen the connection you experience within your intimate relationship? Do you feel that there is more to love—and you want to reach the next level?
Harville Hendrix and Helen LaKelly Hunt are bestselling authors who have developed a transformative method for supporting couples, called Imago Relationship Therapy. They will guide you and your partner towards a truly fulfilling partnership—restoring passion and hope so that you can feel connected.
We are born in relationship, we are wounded in relationship, and we can be healed in relationship.
– Harville Hendrix
Through a range of techniques included within the Imago method, including witness demonstrations; lectures, and one-on-one practice:
In this workshop, you will
Develop effective and loving communication skills
Uncover the source of frustrations within your relationship
Learn a step-by-step process for transforming conflict into connection
Experience true safety with your partner, and feel genuinely appreciated
Discover the potential of your relationship as a vessel for passion, healing, and spiritual growth.
You will both take home the skills to nurture and improve your relationship on a daily basis—so that your love can be liberating and free from conflict.
This workshop is for couples to attend together.
A Retreat in the Mountains
During your stay, you have time for personal R & R also. Whether you want to explore forest trails and bask in the fresh mountain air, enjoy a pottery or watercolor painting class, release stress with a therapeutic spa treatment, the choice is yours. (Additional fees may apply.)
Make Your Retreat Extra Special
Combine your retreat with authentic Ayurveda for rejuvenation on all levels, body, mind and spirit. The recommended Ayurveda treatment for this retreat is an Abhyanga massage ("Abby" for short), followed by a relaxing steam to further release stress. Pre-requisite: 18 years of age or older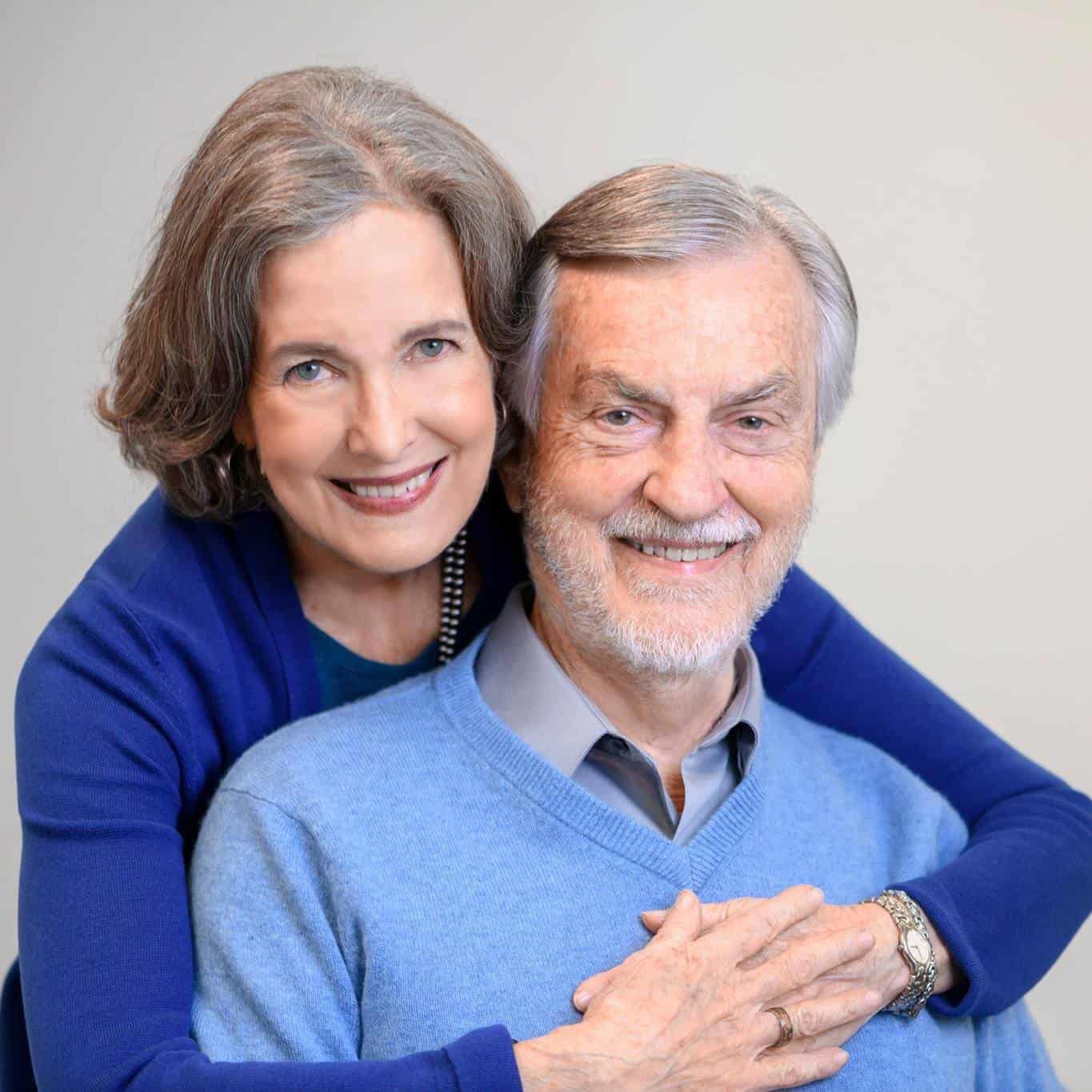 Harville Hendrix, PhD, and Helen LaKelly Hunt, PhD, are internationally-respected couple's therapists, educators, speakers, and New York Times bestselling authors. Together, they have written over 10 books with more than 4 million copies sold, including the timeless classic, Getting the Love You Want: A Guide for Couples. In addition, Harville has appeared on Oprah 17 times! …
Harville Hendrix, Ph.D, and Helen LaKelly Hunt, Ph.DRead More »
Harville and Helen Are Wonderful
Kenneth B.
It was really a lot of fun and yet challenging. Harville and Helen are wonderful and very helpful. Great location. Healthy food at all meals, lots of activities, and friendly staff.
Amazing, Interesting, and Fun
Elaine B.
Harville and Helen are spectacular. I will never forget them. The program is amazing, interesting, and fun. I have high hopes that it will help us. The Art of Living Retreat Center is lovely with dramatic views, good food, and a nice room.
Hands-On Activities
Henry G.
I appreciated how much we did hands-on activities to practice the tools and techniques we were taught. The campus has beautiful views overlooking nature.
Very informative program, a difficult topic delivered in a compassionate way. Very affirming.
Love and Authenticity
Trudy B.
We truly enjoyed the ease and flow between Harville and Helen. Living love and authenticity by example as they teach. The entire Art of Living Retreat Center's campus is beautiful.
Beautiful Workshop
Jessica B.
Harville and Helend were wonderful, charismatic, and authentic. It did not feel rehearsed, but heartfelt. We loved the group feedback because it brings more levels of aliveness and relatability to this whole conversation.
One of the most valuable things we've done as a couple. The Art of Living Retreat Center is such a beautiful setting. Excellent Vegetarian food, wonderful meeting spaces, good vibe.
I enjoyed learning that with good structure in place, our difficult or scary conversations wont be so difficult or scary.
The Impossible Happened
Jim C.
Harville and Helen have created a theory no less important or fundamental then any of Einstein's. Quite literally the impossible happened within 36 hours – I met the woman I've been living with for 13 years for the very first time.
I Feel Exhilarated
Margaret W.
After 18 years of marriage my husband and I are rediscovering each other's mysteries. I feel exhilarated and excited about our future together.
I went into this thinking I was imperfectly perfect and it was really my partner who was imperfect. My goodness was I wrong! WE are a perfectly imperfect person and now I get to see my husband for the wonderful person that everyone else sees him for. I love him!
Harville & Helen you are amazing people! Thank you for sharing your story and helping change the world through relationships.
Deeper Love Found
Kevin P.
Our marriage was on the rocks, started talking about the D word (divorce). Then we went to your retreat. Since then we have used the Imago Dialogue and are deeper in love then we could have ever imagined.
Imago Workshops Are The Best
Paula F.
I have attended dozens of meetings, conferences and workshop for 40 years of my professional life. Imago workshops are the best vehicle for personal and professional growth I have been able to participate in for all this time.
All options include daily vegetarian meals from dinner on the night of check-in through lunch on the day of checkout. (Rates below are per person.)
Two Twin Beds
Private Bath
Complimentary Wi-Fi
Delicious Vegetarian Meals
Complimentary Tea/Coffee & Fresh Fruit
Daily Yoga & Meditation Classes
Access to Grounds and Facilities, including Gym & Steam Rooms
GETTING THE LOVE YOU WANT
Becoming the Most Connected Couple You Know
September 10–12, 2021
Subject to change.
Friday 7:30–9:00 pm
Saturday 9:00 am–12:00 pm and 2:00–5:00 pm; 7:30–9:00 pm
Sunday 9:00–12:00 pm  Room checkout is 11:00 am; luggage may be held at Reception.
All times are Eastern Standard Times (EST) unless otherwise noted.
Arrival Day 4:00 pm Check-in begins; Rooms are ready by 4:00 pm, but if you arrive early we will hold your luggage at Reception. 6:00–7:00 pm Dinner 7:00–7:20 pm Guest Orientation Session (Venue: Dining Hall)
Mealtimes 7:30–9:30 am Breakfast 12:00–2:00 pm Lunch (included on your departure day) 6:00–7:30 pm Dinner
Optional Activities
Apart from the activities in your program schedule, we offer the following optional complementary activities. (Please join only if your program schedule permits.)
7:30–8:30 am Hatha Yoga Class | Gita Hall; during program dates only.
9:45–10:45 am and 4:15–5:15 pm Hatha Yoga Class | Sattva Studio
11:00 am–12:00 pm Mind and Meditation Session | Sattva Studio
1:30–2:00 pm Yoga Nidra | Sattva Studio; Saturdays and Sundays only.
2:00–3:15 pm Property Tour | Starts at Reception; Saturdays only.
1:30–2:30 pm and 3:00–4:00 pm Guided Nature Walk | Starts at Reception; Saturdays only.
5:30–6:00 pm Guided Meditation Session | Sattva Studio
7:30–8:15 pm Meditative Chant/Kirtan | Gita Hall
8:30–10:00 pm Bonfire | Below Veda 2 Weather permitting; Saturdays only.
Optional Activities with Additional Fees
To ensure availability, please register for these activities by calling 800-392-6870 prior to your arrival.
Ayurveda Cooking Class $35 (1 hour) Thursday and Saturday Only Learn how to best nourish your specific body type and thrive in every season.
Pottery Class $30 (1 hour) Thursday to Sunday Explore your creativity. Get hands-on experience in throwing on the wheel, hand-building and decorating handmade pots.
Shankara Ayurveda Wellness Appointments (Additional Cost)
Hours: 9:00 am–6:30 pm daily We invite you to make reservations for consultations, treatments, and therapies at the award-winning Shankara Ayurveda Wellness prior to arrival in order to ensure availability. Please call 828-264-8382 for details.
Actual schedules and venues may vary; please confirm with Front Desk upon check-in.
For room reservations and wellness retreats, we have a 24-hour cancellation policy. For all other retreats, please be sure to check the registration page specific to that retreat.
Retreat Cancellation Policy
Refunds are available (less a $50 processing fee) up to eight days before your program or stay.
Nonrefundable credit toward a future AOLRC program or stay (less a $50 processing fee) is available if you give notice between seven and one day(s) before your program or stay. Credit may be applied to any AOLRC program or stay for one year following the date of issue.
No credit or refund is available if you cancel on the arrival day; if you do not show up; or if you leave an event early for any reason. No refund will be available if you attend a program and are dissatisfied with its presentation or content.
AOLRC reserves the right to cancel a program at any time. If AOLRC cancels a program, you will receive a full refund. Some programs may have special cancellation policies; see individual workshop descriptions.
If a participant attends no sessions of the course, the course registration and full course fee can be transferred to another course of the same course type within 60 days after the end of the course originally registered for. If a participant is unable to finish the course they can take another course of the same course type for no additional fee.
To encourage a healthy environment, we ask that guests not consume alcohol or meat in our public spaces. However, guests may enjoy these items in their rooms. Our property is always smoke-free.
Yes, we ask that guests with food allergies simply inform us so we can communicate those needs to our chef. Typically, we label potential allergens such as gluten, dairy and nuts.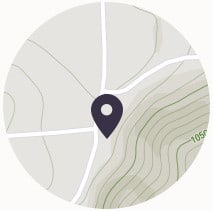 639 Whispering Hills Rd, Boone, North Carolina 28607
Discover deep rest and rejuvenation in a pristine natural setting in the Blue Ridge Mountains of Boone, North Carolina. Set amidst 380 acres of pristine forest high up in the Blue Ridge Mountains is a tranquil sanctuary.