Retreat Type
Family & Relationships
Featured Presenters
Online Program
Self-Discovery
Retreat Goals
Better Relationships
Personal Development
Restore Passion and Hope
Are you ready to deepen the connection you experience within your intimate relationship? Do you feel that there is more to love—and you want to reach the next level?
Through this very special online program, Harville Hendrix and Helen LaKelly Hunt—creators of Imago Relationship Therapy—will guide you and your partner toward a truly fulfilling partnership full of passion, hope, and connection.
We are born in relationship, we are wounded in relationship, and we can be healed in relationship.
– Harville Hendrix
Harville and Helen are renowned relationship experts who have taught thousands of therapists and couples the tools to create loving, lasting relationships. 
In this virtual workshop, you will
Develop effective and loving communication skills
Uncover the source of frustrations within your relationship
Learn a step-by-step process for transforming conflict into connection
Experience true safety with your partner, and feel genuinely appreciated
Discover the potential of your relationship as a vessel for passion, healing, and spiritual growth.
This is an incredible opportunity to learn from two of the most respected coaches in the relationship realm; there will be plenty of time for questions and community. You'll gain skills to nurture and improve your relationship on a daily basis—so that your love can be liberating and free from conflict.
An Art of Living Retreat Center Exclusive
Register now and get access to Harville and Helen's new video, Imago Match: Why We Choose a Partner Who Fits Our Past. This insightful 30-minute pre-recorded session will be made available to you just prior to the program start date.
This workshop is for couples to attend together.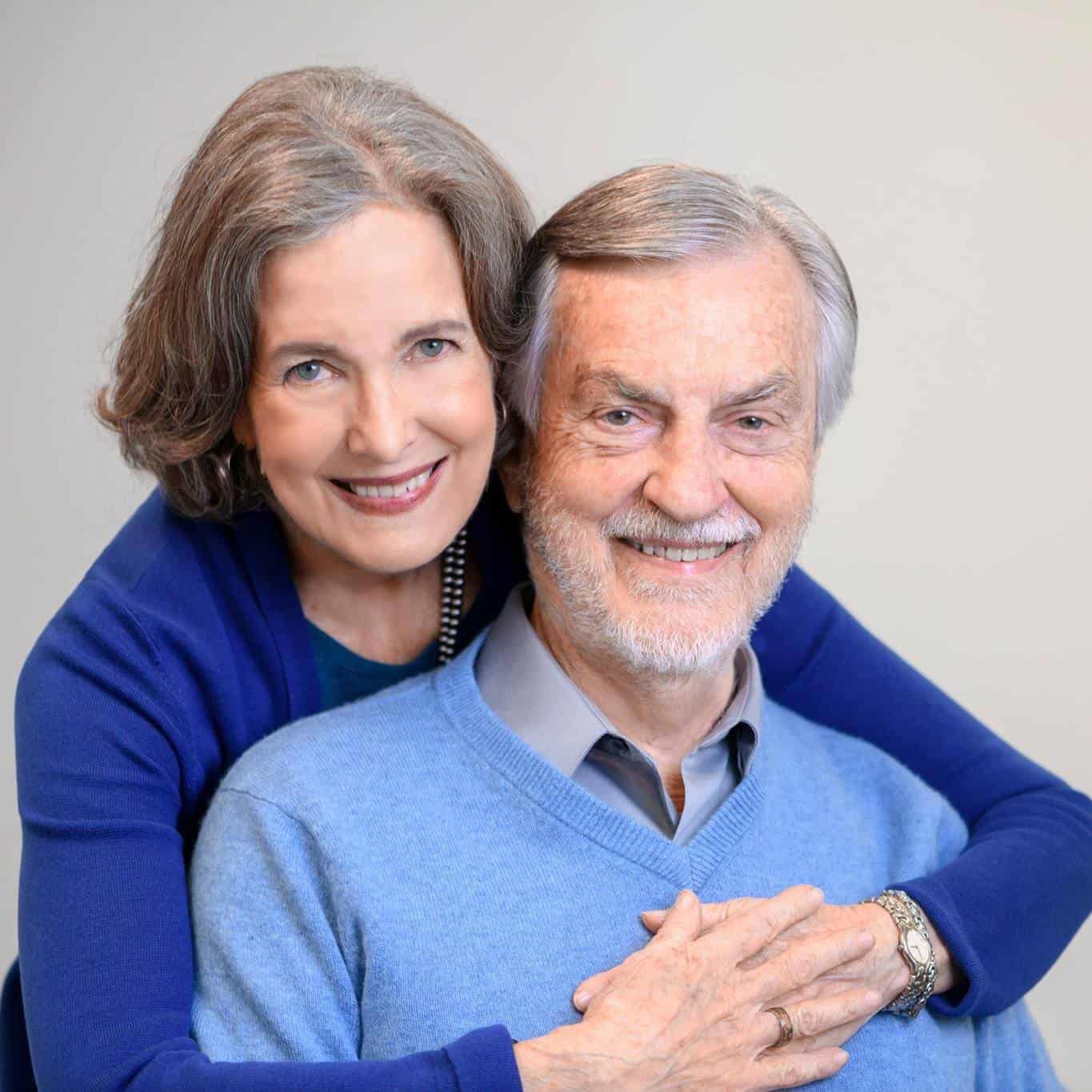 Harville Hendrix Ph.D. and Helen LaKelly Hunt Ph.D. are internationally-respected couple's therapists, educators, speakers, and New York Times bestselling authors. Together, they have written over 10 books with more than 4 million copies sold, including the timeless classic, Getting the Love You Want: A Guide for Couples. In addition, Harville has appeared on the Oprah Winfrey television program 17 times!
However, marriage—even for marriage experts—is never easy. Just like any other couple, Harville and Helen experienced a power struggle where they attempted to change, coerce, and threaten each other to be "more like me." A critical comment would degenerate into loud arguments. Blaming each other was a common focus of conversation.
Harville and Helen co-created Imago Relationship Therapy to promote the transformation of couples and families by a creating relational culture that support universal equality. In addition, they've developed resources that help couples, families, and educators strengthen their relationship knowledge and skills. They are the co-founders of Imago Relationships International, a non-profit organization that has trained over 2,000 therapists and educators in 51 countries around the world.
Harville and Helen Are Wonderful
Kenneth B.
It was really a lot of fun and yet challenging. Harville and Helen are wonderful and very helpful.
Amazing, Interesting, and Fun
Elaine B.
Harville and Helen are spectacular. I will never forget them. The program is amazing, interesting, and fun. I have high hopes that it will help us.
Hands-On Activities
Henry G.
I appreciated how much we did hands-on activities to practice the tools and techniques we were taught.
Very informative program, a difficult topic delivered in a compassionate way. Very affirming.
Love and Authenticity
Trudy B.
We truly enjoyed the ease and flow between Harville and Helen. Living love and authenticity by example as they teach.
Beautiful Workshop
Jessica B.
Harville and Helend were wonderful, charismatic, and authentic. It did not feel rehearsed, but heartfelt. We loved the group feedback because it brings more levels of aliveness and relatability to this whole conversation.
One of the most valuable things we've done as a couple.
I enjoyed learning that with good structure in place, our difficult or scary conversations wont be so difficult or scary.
The Impossible Happened
Jim C.
Harville and Helen have created a theory no less important or fundamental then any of Einstein's. Quite literally the impossible happened within 36 hours—I met the woman I've been living with for 13 years for the very first time.
I Feel Exhilarated
Margaret W.
After 18 years of marriage my husband and I are rediscovering each other's mysteries. I feel exhilarated and excited about our future together.
I went into this thinking I was imperfectly perfect and it was really my partner who was imperfect. My goodness was I wrong! WE are a perfectly imperfect person and now I get to see my husband for the wonderful person that everyone else sees him for. I love him!
Harville & Helen you are amazing people! Thank you for sharing your story and helping change the world through relationships.
Deeper Love Found
Kevin P.
Our marriage was on the rocks, started talking about the D word (divorce). Then we went to your retreat. Since then we have used the Imago Dialogue and are deeper in love then we could have ever imagined.
Imago Workshops Are The Best
Paula F.
I have attended dozens of meetings, conferences and workshop for 40 years of my professional life. Imago workshops are the best vehicle for personal and professional growth I have been able to participate in for all this time.
GETTING THE LOVE YOU WANT
A Mini Online Workshop for Couples
October 23–25, 2020
Subject to change.
Friday 7:30–9:00 pm EST
Saturday 9:30 am–12:00 pm EST and 2:00–4:00 pm EST
Sunday 9:30–11:30 am EST
Retreat Cancellation Policy
Refunds are available (less a $50 processing fee) up to eight days before your program. 
Nonrefundable credit toward a future AOLRC program or stay (less a $50 processing fee) is available if you give notice between seven and one day(s) before your program or stay. Credit may be applied to any AOLRC program or stay for one year following the date of issue.


No credit or refund will be given if you cancel on the program start date, if you do not show up, or if you do not complete the program. No refund will be given if you attend a program and are dissatisfied with its presentation or content.
AOLRC reserves the right to cancel a program at any time. If AOLRC cancels a program, you will receive a full refund. Some programs may have special cancellation policies; see individual workshop descriptions.
Your program is hosted on Zoom. In order to participate, you will need one of the following:
Computer: Windows or Mac computer with speakers and a microphone. (Note: Webcams are recommended but not required.)

Mobile Device: iOS or Android 

Phone: mobile, desk or landline.
You can find out more about using Zoom here. 
Once you register and reserve your spot, you will receive a confirmation email with detailed instructions on how to access the online sessions. If you have any problems or questions, please feel free to reach us at 800-392-6870.