Retreat Type
Meditation & Mindfulness
Retreat Goals
Calm & Clear Mind
Personal Development
Self-Care
Please Note
In alignment with the CDC guidelines, all guests will be required to show proof of vaccination OR a lab-certified Covid-19 test that produced negative results taken within 72 hours of their arrival at the Center when checking in.
The Mysterious Heart of Meditation
Unwind for this gleeful exploratory romp into the mysterious heart of meditation, with meditation instructor and award-winning writer Jeff Warren, co-author of the best-selling Meditation for Fidgety Skeptics.
On this retreat, we will explore the common language that is the foundation for all practices. Underneath the external form of a practice—whether playing music, or noticing the breath, or moving the body in martial arts—deep life skills are being trained. Understanding these skills is central to building your own practice, to being your own life teacher, and to sharing practice with others.
"The goal is not to clear your mind but to focus your mind—for a few nanoseconds at a time—and whenever you become distracted, just start again. Getting lost and starting over is not failing at meditation, it is succeeding."
― Jeff Warren, Meditation for Fidgety Skeptics
In this workshop, we will
Look at four skills in particular, as one way to understand how practice works.

Learn to recognize and develop these deep skills not only while meditating, but also in other areas of life.
This is about healing, exploration and empowerment—there is no greater adventure.
Nurtured by breathtaking views, this retreat is suitable for total beginners to more experienced practitioners. Three days of sitting and discussion, with some movement and nature excursions to keep the energy moving and the body limber. Excitement will be had, as well as peaceful sighing and a great many terrible jokes.
A NOTE FROM JEFF

Welcome to How to Be Your Own Meditation Teacher—where it doesn't matter how many techniques and paths you've explored and accidentally screwed-up. In this workshop, we start again fresh!

We'll dig into the magical mystery weirdness of concentration, clarity, equanimity, and care, and then we'll build an understanding of practice that works for each of us. We'll do all this in a rigorously humanistic way that nevertheless gets cool and mystical at the end, because, frankly, that's where the fun is.

The community is the real teacher. I'm always amazed by the everyday wisdom that comes out when people get honest and real about their lives and their practice. We all have something to teach each other about being human. There's no hierarchy from this perspective: no special artist over here, or enlightened person over there.

As you take a break from daily life in this retreat, you'll

Unwind in an environment of comparative simplicity
Keep your body still and your mind awake
Learn the core life skills that exist within all meditation types
Make space to do is nothing at all
Enjoy the sense of connection through group meditation
Create a custom meditation practice just for yourself.

Meditation can be ridiculously helpful, and it doesn't have to look anything like the stereotypes, nor do you need to buy into a particular worldview to enjoy its benefits and perspective.

When we understand how the practice works in our own nervous systems, we can begin to be our own teacher. And then we pass it on, so the practice can find its unique expression in someone else. This is how sanity becomes a social movement.

Hope to see you in October!

Jeff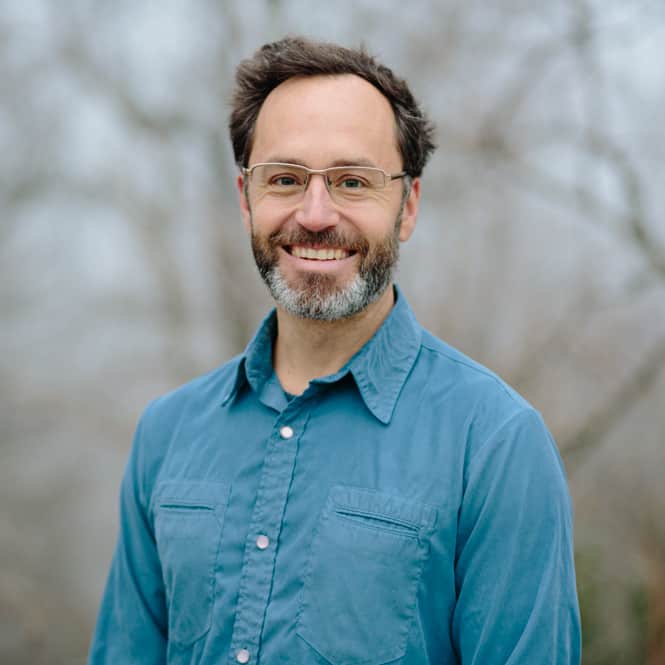 Jeff Warren is a meditation instructor and journalist who is celebrated for his dynamic and accessible style of teaching. He is co-author of the New York Times bestselling Meditation for Fidgety Skeptics, author of The Head Trip—a travel guide to sleeping, dreaming and waking—and founder of The Consciousness Explorers Club, a nonprofit meditation adventure group based in Toronto. His mission is to empower people to take responsibility for their own mental health, through the realistic, intelligent, and sometimes irreverent exploration of meditation and personal growth practices. …
Exactly what I was Seeking
Jeff's focus on overarching principles of concentration, clarity and equanimity (also friendliness) and his exploration of ways to customize/calibrate our practices to our own needs were exactly what I was seeking. I left the retreat feeling much clearer about how to establish and maintain an effective practice, hopeful about the beneficial cumulative effects of meditating and pleasantly surprised to find myself attending to a neglected spirituality.
Powerful and Transformative
I loved the format, the longer sits and how real and relatable Jeff is. I had a very powerful and transformative retreat. I felt very friendly toward my thoughts and was able to sit with more concentration and less effort than usual. I enjoyed the participation and hearing from the other participants.
I appreciate Jeff's practical and easy-going approach. He is a gifted teacher with unique and valuable insights.
It was very helpful and just so fun for me to listen to and be around Jeff. I had some interesting and informative experiences that I don't think I would have had without his guidance.
Jeff Warren is a transformational teacher. -- Beautiful setting, tasty food, clean rooms.
Delightful and Insightful
Jeff Warren is an amazing and effective teacher. Delightful and insightful.
Amazing! Jeff is the answer.
Loved Jeff! He makes meditation accessible. -- Loved the facility. Beautiful, relaxing, peaceful.
Program was informative, uplifting, and entertaining.
I came with four major questions about my practice and all were covered perfectly in the course, without me even having to ask. Jeff is gifted and selflessly shares that. This is my first time, but no doubt not my last. I think I've found a new gift for myself.
Jeff provided fun, practical, and poignant teaching. A++ would sit with him again! A much bigger facility than I am used to. Quite nice! The dinner saturday night was especially delicious.
Sustainable and Enjoyable
Jeff is an amazing teacher. He makes it "ok" to go against the traditional meditation norms and to help build a practice that works and is sustainable and enjoyable. Food was delicious and staff were exceptionally friendly and helpful.
Jeff presents info in a way that is easily accessible and easily transferable to real life, and most importantly, he's fun! Yoga and Kirtan were fun. Staff were friendly and helpful.
All good things about Jeff Warren. Clear, easy going, patient, understanding, knowledgable - awesome. Very friendly and kind staff. Great food, beautiful site.
All options include daily vegetarian meals from dinner on the night of check-in through lunch on the day of checkout. (Rates below are per person.)
$293 per person/per night + tax
Two Twin Beds
Private Bath
Complimentary Wi-Fi
Delicious Vegetarian Meals
Complimentary Tea/Coffee & Fresh Fruit
Daily Yoga & Meditation Classes
Access to Grounds and Facilities, including Gym & Steam Rooms
MEDITATION FOR FIDGETY SKEPTICS
October 14–16, 2022
Your Program Session Times (subject to change)
Friday 7:30–9:00 pm
Saturday 9:30 am–12:30 pm and 2:30–5:00 pm
Sunday 9:30 am–12 pm (Room check-out is 11:00 am; luggage can be held at Reception.)
All times are Eastern Standard Time (EST) unless otherwise noted.
Arrival Day
4:00 pm Check-in begins; Rooms are ready by 4:00 pm, but if you arrive early we will hold your luggage at Reception.
6:00–7:00 pm Dinner
7:00–7:20 pm Guest Orientation Session (Venue: Dining Hall)
Actual schedules and venues may vary; please confirm with Front Desk upon check-in.
Apart from the activities in your program schedule, we offer the following optional complementary activities. (Please join only if your program schedule permits.)
9:45–10:45 am  Yoga |  Thu–Sun
11:00 am–12:00 pm  Mind & Meditation |  Thu–Sun
1:30–2:15 pm  Guided Hike | Assemble at Shankara Reception | Sat
2:30–3:45 pm  Ayurveda Cooking Class* | Tulsi Kitchen
Thu: Sweet Treats • Sat: Chef's Seasonal Recipe
4:15–5:15 pm Yoga |  Wed–Sat
5:30–6:00 pm  Guided Meditation |  Wed–Sat
7:30–8:15 pm  Meditative Chants/Kirtan |  Wed–Sat
Saturday kirtan is outdoor by the bonfire; weather permitting.
*Included with Wellness Escapes and R&R; Other participants: $35.00/per person
Clay Studio
10:00 am–6:00 pm Saturday
Clay Handbuilding $35.00 (1 hour)
Throwing Wheel $45.00 (2 hours)
Hours: 9:00 am–6:30 pm daily
We invite you to also make reservations for consultations, therapies, and treatments at our award-winning Shankara Ayurveda Wellness prior to arrival in order to ensure availability. Please call 828-264-8382 for details. Additional cost.
Unless otherwise indicated, our programs are open to participants 18 years of age and older.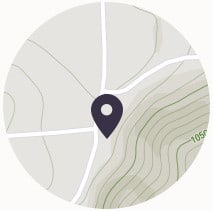 639 Whispering Hills Road
Boone, NC 28607
800.392.6870
Discover deep rest and rejuvenation on our tranquil mountaintop campus set amidst 380 acres of pristine forest in the Blue Ridge Mountains of Boone, North Carolina.